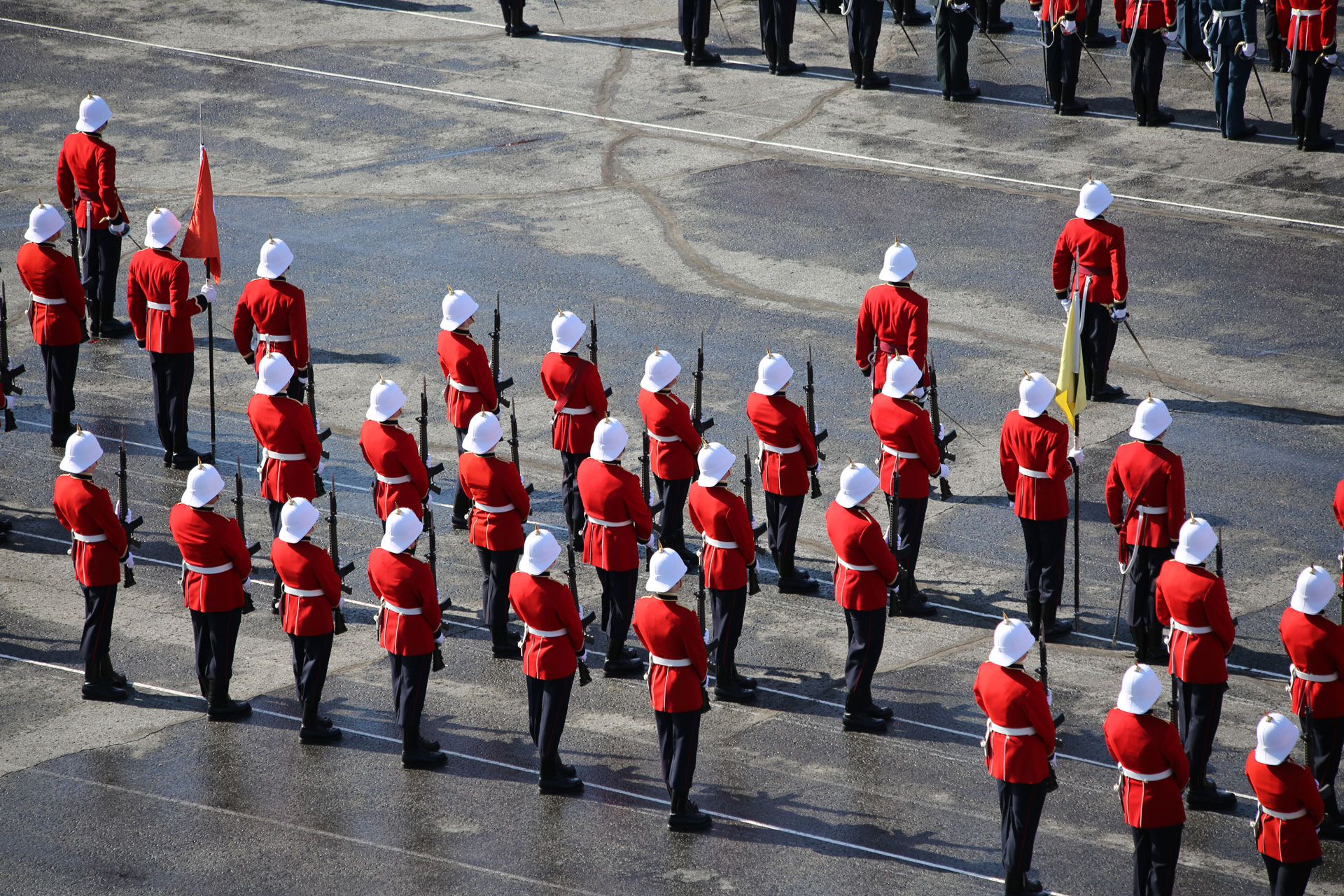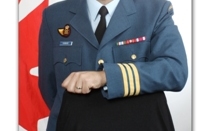 WHO AM I?
He was born and raised in Jonquière Qc;
After completing a Bachelor degree in Military and Strategic Studies at Collège Militaire Royal de St-Jean, he was posted to 3 Wing Bagotville;
Later while at 2 Air Mov Sqn, he deployed on airbridge missions, one based in Italy in support of the UNHCR in former Yugoslavia and one based in Kenya in support of UNAMIR in Rwanda;
He obtained a Masters Degree of Science in Organizational Management at Université du Québec à Chicoutimi;
He was posted to the US Air Mobility Command (AMC) Headquarters at Scott Air Force Base Illinois;
He spent his first year in NDHQ as the operational requirements officer for the Strategic Airlift project;
He is a former CO 4 Canadian Forces Movement Control Unit in Montreal;
He assumed command of CFSU(E) Selfkant-Kaserne (Niederheid)- in July 2010.
WHO AM I?
a) 18112 Carl Dionne;
b) 18120 Benoit Dumoulin;
c) 18271 Sylvain Turbide; or
d) 18280 Andrew Webb
Did you know?
Researched by: E3161 Victoria Edwards
The article was inspired by 3572 MGen (Ret'd) Frank Norman

The job description of the Dominion Sculptor includes carving statues, portraits and decorative pieces to commemorate the people, events and character of Canada's history in Parliament Hill's Centre Block and other government buildings. The Department of Public Works created the position of an official sculptor in 1936. Before the position was created, the carving program was carried out by a team of artists who created portrait sculptures for the Foyer of the House of Commons, ornate decorative carvings on the walls, desks and chairs in the Chambers of the House of Commons and the Senate, and approximately 700 carved elements in the Memorial Chamber depicting Canada's military history. The exterior limestone carving of the Royal Coat of Arms of Canada and motto `A mari usque ad mare` outside Currie Hall at the Royal Military College of Canada was executed under which Official Sculptor of Canada? The carving was executed by which apprentice carver who later became the Official Sculptor of Canada?
WHO AM I?
a) Cleophas Soucy – 1936 to 1950
b) William F.K. Oosterhoof – 1950 to 1962
c) Eleanor Milne – 1962 to 1993
d) Maurice Joanisse – 1993 to 2006
e) Phil White, the 5th Dominion Sculptor 2006-present
_________________________________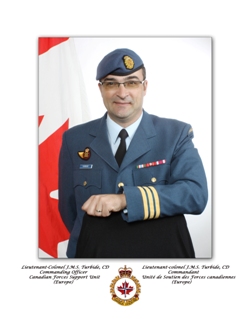 Answer #1: 18271 Lieutenant-Colonel J.M.S. Turbide, CD1, M. Sc., P.Log
http://www.europe.forces.gc.ca/sites/page-eng.asp?page=7865
Did you know answer
c) Eleanor Milne, then Official Sculptor of Canada supervised the limestone carving outside Currie Hall. Milne, who was the first sculptor to be appointed through a national competition, carved the portrait sculptures of Queen Victoria, King Edward VII and King George VI in the Senate Lobby and created the stained glass windows in the House of Commons Chamber, depicting the provinces and territories through official flowers and shields. d) Maurice Joanisse, then an apprentice carver sculpted the carving on a limestone block using traditional carvings tools with wood handles and steel blades such as gouges, chisels and cabinet scrapers. After the sculpture was completed at a workshop in Ottawa, it was transported to Kingston. Joanisse also created the Parliament Hill Inventory of Decorative Objects project, photographing and documenting more than 3,000 works on Parliament Hill, allowing the government to track the progress of deterioration of exterior sculptures. http://www.tpsgc-pwgsc.gc.ca/comm/vedette-features/2010-11-16-00-eng.html