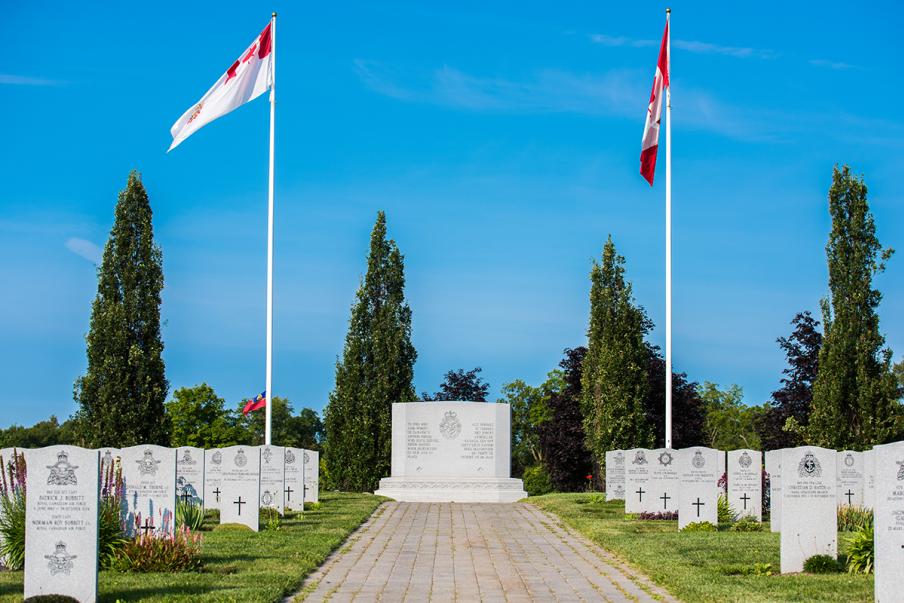 ____________________________________
Deaths | Décès:
4633 ANDREWS, Arthur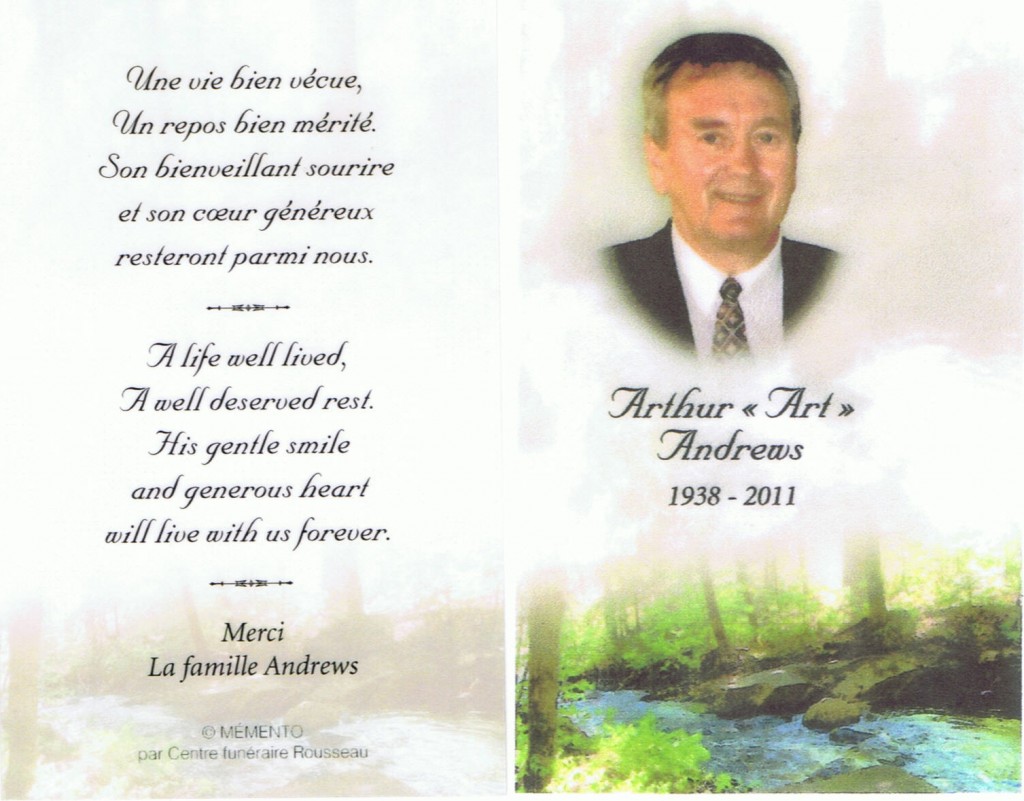 ____________________________________
2402 (MAJOR) ROBERT KENNETH MACKENZIE (Entry year 1934)

P.ENG.
DECEMBER 10TH, 1915 ­ FEBRUARY 25TH, 2011
Like the old soldier that he was, Bob faded away peacefully at Sunnybrook Health Sciences Centre, Warrior's Hall, Toronto, on Friday, February 25th, 2011 in his 96th year. He was surrounded by the people he loved. He is survived by his devoted wife of 63 years, Peggy (nee Risdon White), his children Catherine (Nugent) and Donald Mackenzie, and his six loving grandchildren: Margot (Leggett) Bellani, Jacqueline Leggett, Johnathon (Nugent), Robert, Alec, and Anna Catherine Mackenzie. He was predeceased by his brother, Donald (1945), and parents Margaretta Jaffray (1945) and Kenneth (1921).
Bob had a full and extraordinary life which truly reflected the achievements and values of his, the Great Generation. Born in Kincardine, Ontario, he attended Ridley College and the Royal Military College before graduating as a Civil Engineer from Queens University. He served in the Canadian Army throughout WW II, landing in the first wave on D-Day as a Gunnery Officer and Forward Observation Officer with the 14th Field Regiment. Returning to Canada after VE Day he attended the Harvard Business School ('47) in Boston where, on a blind date, he met and, after a whirlwind romance, married, Peggy White, a fellow Canadian from Montreal who was on the staff at Radcliffe. After being awarded his MBA, he and Peggy travelled to Rio de Janeiro, Brazil where, until 1963, he worked for the Brazilian Traction Company, a Canadian utility company which had been founded by his uncle Sir Alexander Mackenzie.
During the Korean War, he returned briefly to Canada, where he served the Canadian Government again, as a Dollar a Year Man, in the Steel Division. In the mid 1960s, he left Brazil, and worked as a Consulting Engineer in Niagara Falls and Toronto for several years and then, at a time when most people would be looking forward to retirement, he joined the Reinforced Earth Company (RECO) with a mandate to introduce the French engineering firm's technology into Canada, beyond Quebec. RECO became Bob's passion and mission for the next several decades and he remained active as a Director and was interested in and involved with the company, which recently celebrated 40 Years in Canada, until his death. Bob Mackenzie was an officer and a gentleman and a life-long scholar who was very proud of his Scottish Canadian heritage. He and Peggy traveled the world, often accompanied by their children in earlier days.
His range of friends was international and he was a keen correspondent. In his late 80s he mastered the internet, ensuring that he never lost touch with his office nor his vast network of friends. He had a wonderful life and will always be an inspiration to those of us who knew him and loved him dearly.
The family wishes to especially thank the staff at Sunnybrook Hospital K Wing for their patience and compassionate care. A Remembrance Service celebrating Bob's life will be held in THE CATHEDRAL CHURCH OF ST. JAMES, 65 Church Street (Church & King Streets), Toronto on Friday, March 4th at 2:00 p.m. In lieu of flowers, memorial donations are appreciated and may be made in his name to the Bridgepoint Health Foundation, www.bridgepointhealth.ca or 416 461 8252 ext. 2057.
Condolences and memories can be forwarded through www.humphreymiles.com
____________________________________
2870 HENRI DESSAULLES 1929 – 2011 It is with great sadness that we announce that Henri passed away on January 1, 2011. He leaves behind his companion Helene Ducharme, her children, Christian (Lyne Claude), Alain and Isabelle, his children Guy (Lynne Goudezeune), Marc (Sally Alves), their mother Catherine (born Arseneault) and his grandchildren Philippe and Christophe as well as loved ones. A celebration of his life will be held on Saturday January 8, 2011, at 3:30 p.m. at Mount Royal Commemorative services 1297 Chemin de la Foret Outremont, Quebec H2V 2P9 (514) 279-6540 www.mountroyalcem.com Family and friends are invited to share their memories of Henri. A reception will follow from 5 to 7 p.m. In lieu of flowers, donations can be made to Hema-Quebec ( www.hema-quebec.qc.ca ). Published in the Montreal Gazette on 1/5/2011.
____________________________________