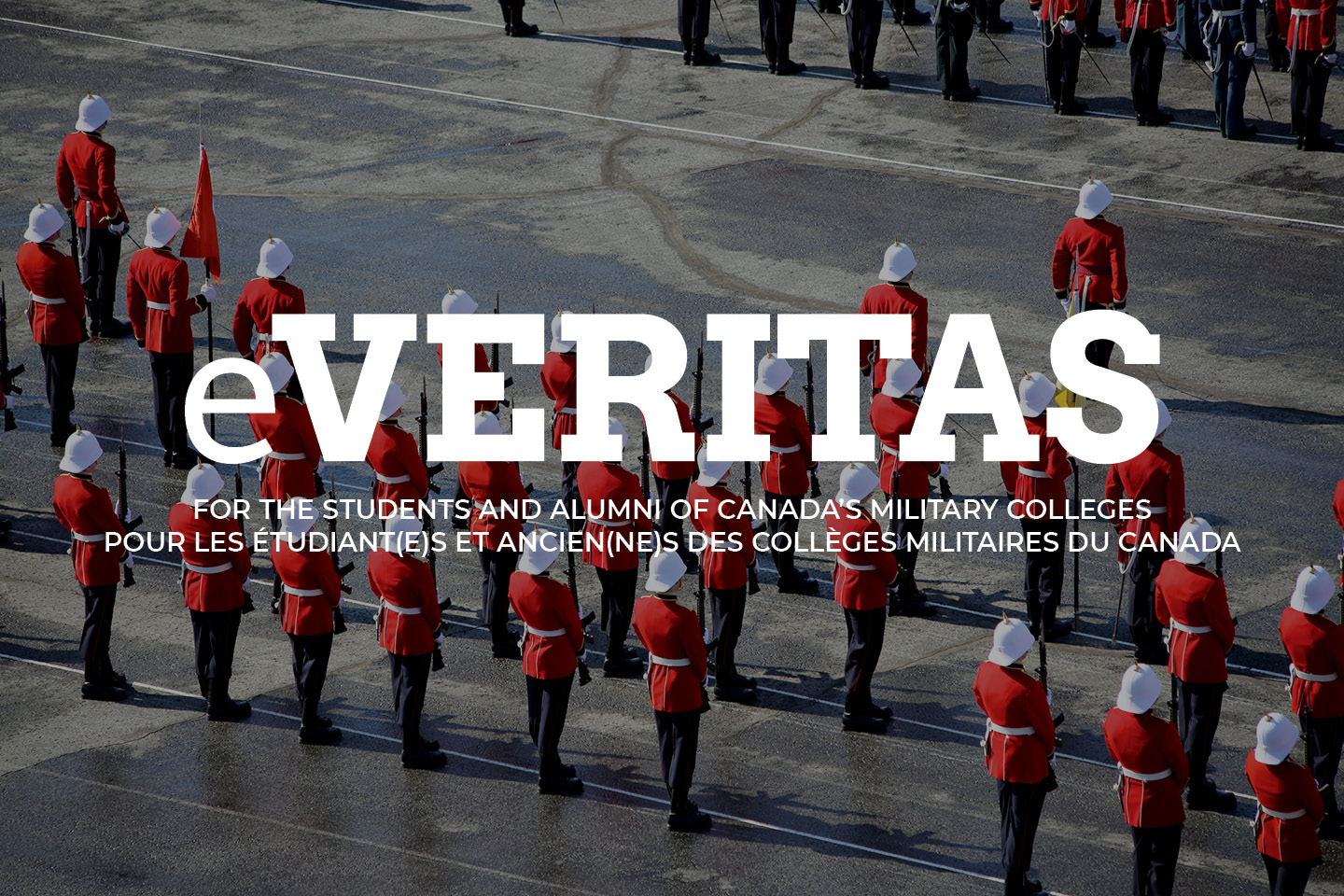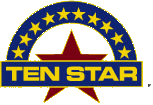 A big tip of the hat to the following members who have taken out or have renewed their annual membership to the RMC Club since January 1, 2008. Also, a big thank you to those members who have taken out a lifetime membership since the first of the year.
For those readers who are not currently a member we urge you to support us.
Yes, I would like to become a member of the RMC Club.
Je voudrais devenir membre du Club des CMR.
Name / Nom:……………………………………………..

College number, if applicable / Numéro de collège (si approprié)…………………………….

e-mail / Courriel ……………………………………………….

Phone number / Numéro de téléphone:……………………………………

Best day / time to contact me / Temps/jour favorables pour communiquer avec moi
…………………….

Please return this completed portion to / Veuillez remplir et retourner cette section rmcclub@rmc.ca
Or visit http://www.rmcclub.ca/Membership.htm for more info.
| | | | |
| --- | --- | --- | --- |
| College# | First Name | Last Name | Member Level |
| 2593 | John | Parker | Ordinary |
| 2653 | Patrick | Styles | Ordinary |
| 2672 | Robert | Bindoff | Ordinary |
| 2745 | Don | Cleveland | Ordinary |
| 2777 | Ian | MacDonald | Ordinary |
| 2812 | Donald | Stewart | Ordinary |
| 2835 | Charles | Bigelow | Ordinary |
| 2841 | Stirling | Ross | Ordinary |
| 2873 | Archie | Bowen | Ordinary |
| 2896 | John | McDougall | Ordinary |
| 2932 | Garry | Hammond | Ordinary |
| 2933 | Maurice | Lalonde | Ordinary |
| 2950 | John | MacLachlan | Ordinary |
| 2986 | Jim | Scott | Ordinary |
| 3036 | Brian | Dowsley | Ordinary |
| 3068 | Sidney | Lundell | Ordinary |
| 3102 | William | Wray | Ordinary |
| 3102 | William | Wray | Ordinary |
| 3121 | Victor | Ernst | Ordinary |
| 3156 | Norman | Morris | Ordinary |
| 3159 | Don | Pearson | Ordinary |
| 3173 | John | Stewart | Ordinary |
| 3188 | Tony | Baba | Ordinary |
| 3197 | Neil | Boivin | Ordinary |
| 3209 | Joseph | Ford | Ordinary |
| 3220 | William | James | Ordinary |
| 3237 | John | Mothersill | Ordinary |
| 3238 | Fred | Myers | Ordinary |
| 3329 | Bill | Vallevand | Ordinary |
| 3396 | James | Haxton | Ordinary |
| 3487 | Ervin | Sande | Ordinary |
| 3505 | Pat | Barnhouse | Ordinary |
| 3543 | Walter | Niemy | Ordinary |
| 3565 | Archie | Brown | Ordinary |
| 3621 | Yvon | Bégin | Ordinary |
| 3671 | Norman | Freeman | Ordinary |
| 3726 | Glenn | Giddings | Ordinary |
| 3728 | Jean-Henri | Bastien | Ordinary |
| 3821 | Ronald | Muir | Ordinary |
| 3878 | Jack | Hicks | Ordinary |
| 3926 | Robert | Froebel | Ordinary |
| 4119 | William | Darling | Ordinary |
| 4150 | Nigel | Frawley | Ordinary |
| 4161 | George | Viner | Ordinary |
| 4191 | Bartlett | MacDougall | Ordinary |
| 4214 | Wayne | Fisher | Ordinary |
| 4215 | Don | Wallace | Ordinary |
| 4356 | Frank | Vieni | Ordinary |
| 4439 | Norman | Bryga | Ordinary |
| 4516 | Donald | Lemna | Ordinary |
| 4585 | Robert | Armstrong | Ordinary |
| 4585 | Robert | Armstrong | Ordinary |
| 4586 | Robin | Carter | Ordinary |
| 4618 | Jack | McMeekin | Ordinary |
| 4630 | Norman | Sande | Ordinary |
| 4633 | Arthur | Andrews | Ordinary |
| 4670 | Michael | Ellis | Ordinary |
| 4706 | Bernard | Forget | Ordinary |
| 4750 | Stewart | McGowan | Ordinary |
| 4805 | Frederick | Butler | Ordinary |
| 4859 | Kenny | Murata | Ordinary |
| 4887 | William | Comstock | Life |
| 4889 | James | Cooling | Life |
| 5101 | Jacques | Brochu | Ordinary |
| 5296 | Don | Sutherland | Ordinary |
| 5302 | David | Thomson | Ordinary |
| 5315 | Bob | Alden | Ordinary |
| 5335 | William | Buckeridge | Ordinary |
| 5347 | Frank | De Carlo | Ordinary |
| 5488 | Robert | Hasler | Ordinary |
| 5495 | Craig | Kerr | Ordinary |
| 5533 | Glenn | Allen | Ordinary |
| 5547 | Ben | Cej | Ordinary |
| 5793 | William | Bawden | Ordinary |
| 5803 | George | Earle | Ordinary |
| 6071 | Mervyn | Lougher-Goodey | Ordinary |
| 6098 | Bob | Armstrong | Ordinary |
| 6183 | Terry | Hogan | Ordinary |
| 6203 | Barry | Read | Ordinary |
| 6250 | Louis | Grimshaw | Ordinary |
| 6349 | Alain | Pellerin | Ordinary |
| 6588 | Stephen | Arnold | Ordinary |
| 6602 | James | Cale | Ordinary |
| 6655 | Cecil | Lukenbill | Ordinary |
| 6817 | Kelly | Borrowman | Ordinary |
| 6987 | Ron | Elson | Ordinary |
| 6997 | Nigel | Griffin | Ordinary |
| 7060 | Don | Sharkey | Ordinary |
| 7077 | Paul | Wehrle | Life |
| 7476 | Serge | Morin | Ordinary |
| 7581 | Richard | Brunet | Life |
| 7612 | Harold | Bolton | Ordinary |
| 7651 | Ton | Diening | Ordinary |
| 7653 | Randy | Dudding | Ordinary |
| 7688 | George | Piskor | Ordinary |
| 7702 | David | Tudin | Ordinary |
| 7790 | John | Miller | Life |
| 7988 | Gordon | Hamilton | Ordinary |
| 8053 | Kenneth | Malyon | Ordinary |
| 8239 | Grant | Bristow | Ordinary |
| 8251 | Wayne | Crowe | Ordinary |
| 8473 | Alan | Walker | Ordinary |
| 8656 | Jacques | Dion | Ordinary |
| 8763 | Michael | Stenson | Ordinary |
| 8907 | Ernie | Fafard | Ordinary |
| 9375 | Gary | LaCroix | Ordinary |
| 9578 | Robert | Mayo | Life |
| 9731 | Garth | Walker | Ordinary |
| 9835 | James | Reith | Ordinary |
| 10007 | Renaud | Murray | Life |
| 10071 | Ted | Bain | Life |
| 10856 | William | Lynch | Life |
| 10896 | William | Van Beek | Ordinary |
| 10905 | David | Armchuk | Ordinary |
| 10987 | Dave | Pentney | Ordinary |
| 11120 | Murray | McKenzie | Ordinary |
| 11344 | Bruce | Campbell | Ordinary |
| 11356 | Paul | Downie | Ordinary |
| 11554 | Jurek | Romaniec | Ordinary |
| 11742 | Alan | Beveridge | Ordinary |
| 11747 | Richard | Bracken | Life |
| 11808 | Edward | Little | Ordinary |
| 12041 | Yvon | Desjardins | Ordinary |
| 12423 | Rick | Houseman | Ordinary |
| 12442 | Yvan | Lupien | Ordinary |
| 12541 | Alex | Gallin | Ordinary |
| 12715 | Douglas | Scott | Ordinary |
| 13685 | Stephen | Rudnicki | Ordinary |
| 13801 | Steven | Strauss | Ordinary |
| 14019 | Edward | Gallagher | Ordinary |
| 14448 | Rebecca | Horne | Ordinary |
| 14741 | Jean | Genest | Life |
| 14938 | Luc | Clément | Ordinary |
| 16751 | Eric | Lévesque | Ordinary |
| 17342 | Kenneth | Hill | Ordinary |
| 17791 | Gilbert | Arsenault | Ordinary |
| 19615 | Francois | Caron | Ordinary |
| 19678 | Jamie | Hancock | Ordinary |
| 23768 | Christopher | Justason | Life |
| 23876 | Richard | Parent | Life Pending |
| 23920 | Andrew | Baier | Life |
| 23964 | Sylvia | Stadelmann | Life |
| 23978 | Mathieu | Sayeur | Life |
| 24000 | Cherilyn | Dignan | Life Pending |
| 24041 | Vicki | Ménard | Life |
| 24046 | Andrew | Pittet | Life |
| 24066 | Joshua | Van Tine | Life |
| 24202 | Matthew | Bowman | Life |
| 24890 | Jack | Lawson | Life |
| 24896 | Veronique | Lussier | Life |
| 24959 | Matthew | Gallaway | Life |
| 24965 | Anthony | Hoekstra | Life |
| 24989 | Riel | Ouimet | Life |
| 24998 | Bradley | Ashcroft | Life |
| 25112 | Min | Kim | Life |
| 25132 | Matthew | Wookey | Life |
| 25142 | Andrew | Forbes | Life |
| B0090 | Gary | Graham | Ordinary |
| E4125 | Nicole | Barnett | Life |
| E4319 | Grant | Humphrey | Ordinary |
| G2000 | Mary | Pletsch | Ordinary |
| M0138 | Randy | Rodgers | Ordinary |
| M0762 | David | Cook | Life |
| W4154 | Barbara | Annand | Surv-Ann |