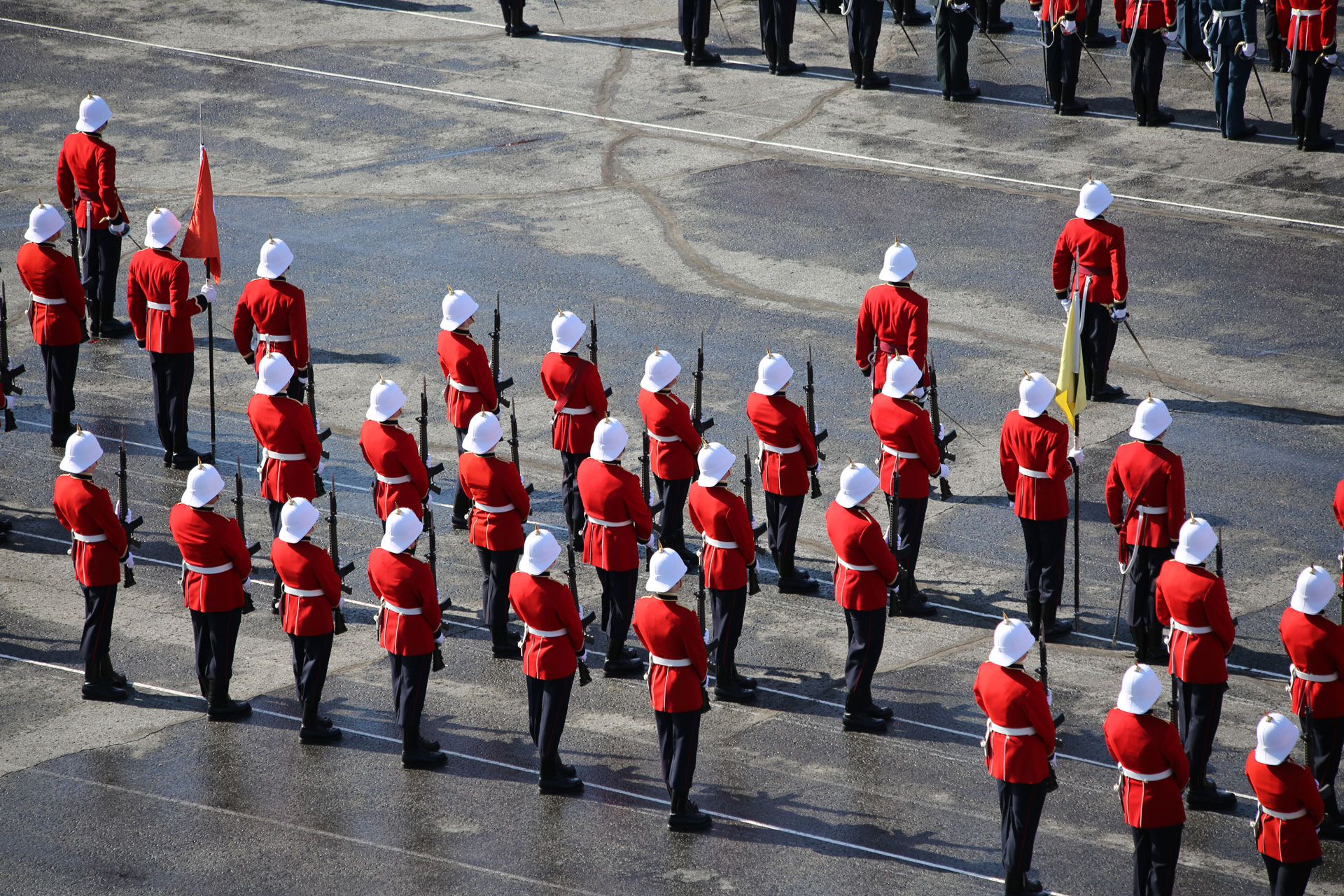 24417 2Lt  Michel Girouard (RMC 2009) and 24498 A/SLt Noelani Shore (RMC 2009) enjoy the great outdoors with 1 Wing HQ
By 24498 A/SLt Noelani Shore (RMC 2009)
Assistant 1 Wing PAO
For all Royal Military College cadets, the end of fourth year leads to a number of big changes in life: a promotion, a degree, leading their troops and the first posting away from Kingston.
For some, however, like myself and Second Lieutenant Michel Girouard, the first posting is delayed due to training and we get to enjoy Kingston a little longer.
Both 2Lt Girouard and I are on-job-training at 1 Wing, the headquarters for the CH-146 tactical helicopter squadrons spread across Canada.
2Lt Girouard, an aspiring pilot, works in the tasking side of Operations for 1 Wing HQ. He joined the military in 2005, after spending a year in the infantry reserves with the Grey and Simcoe Foresters. He graduated with a degree in Space Science.
As for me, though I am a soon-to-be Maritime Surface and Sub-surface (MARS) Officer, and am currently the 1 Wing HQ Assistant Public Affairs Officer. I will be writing about former cadets over the next several months. I graduated with a degree in Honours English.
Just three months after graduation, 2Lt Girouard and I had a chance to put all our experience gained from RMC to use during a recent adventure training exercise with 1 Wing HQ.
"Training like this is a great opportunity for members of a unit to get together for something enjoyable and create friendships that will likely last a long time. There are very few chances for members to get to know one another outside the workplace," he said.
We both felt more confident for the five-day kayak trip up the Rideau Canal after taking canoeing as a gym class in our fourth year.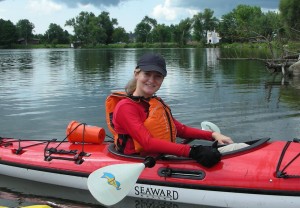 I knew that it would be challenging, as I've never been in a kayak before, but as soon as I figured out how to use the rudder and not tip getting in and out, everything went a lot smoother.
The trip was not only a great workout, but it also gave me the chance to get to know the people I work with better.
We paddled around 20 kilometers (km) per day, and we were able to pass through many of the locks, which was an interesting part of the trip because of the history behind the locks.
"This type of training focuses on an area that is widely overlooked by most people today. Kayaking/canoeing is great for improving balance as well as coordination and teamwork," said 2Lt Girouard. "Also, the upper body gets a great workout as that is the only way to produce the strokes needed to propel the watercraft along."
It didn't take long for my muscles to begin to get sore, but it surprised me how fast I adapted to the movement and paddling felt more natural after the first day. After four years at RMC, I was glad to have done so many push-ups, so the upper body workout on this trip was not overwhelming.
We also got to take a bit of a break one afternoon and we found some cliffs to jump off of. Swimming around was one of my favorite parts of the trip, and it gave everyone a chance to cool of and relax a little.
2Lt Girouard was in charge of organizing the meals for all five days, and though he put his planning skills to good use, he still learned a lot from the experience.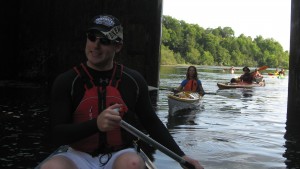 "I have a new found respect for the organizers of military messes as being able to plan so many meals for so long a time while trying to keep as many people happy as possible – it's very difficult! Every individual has their own likes, dislikes, needs, and preferences and it is difficult to cater to all of these factors," explained 2Lt Girouard.
This training, as well as our posting at 1 Wing HQ, has been an interesting start to our lives after RMC.