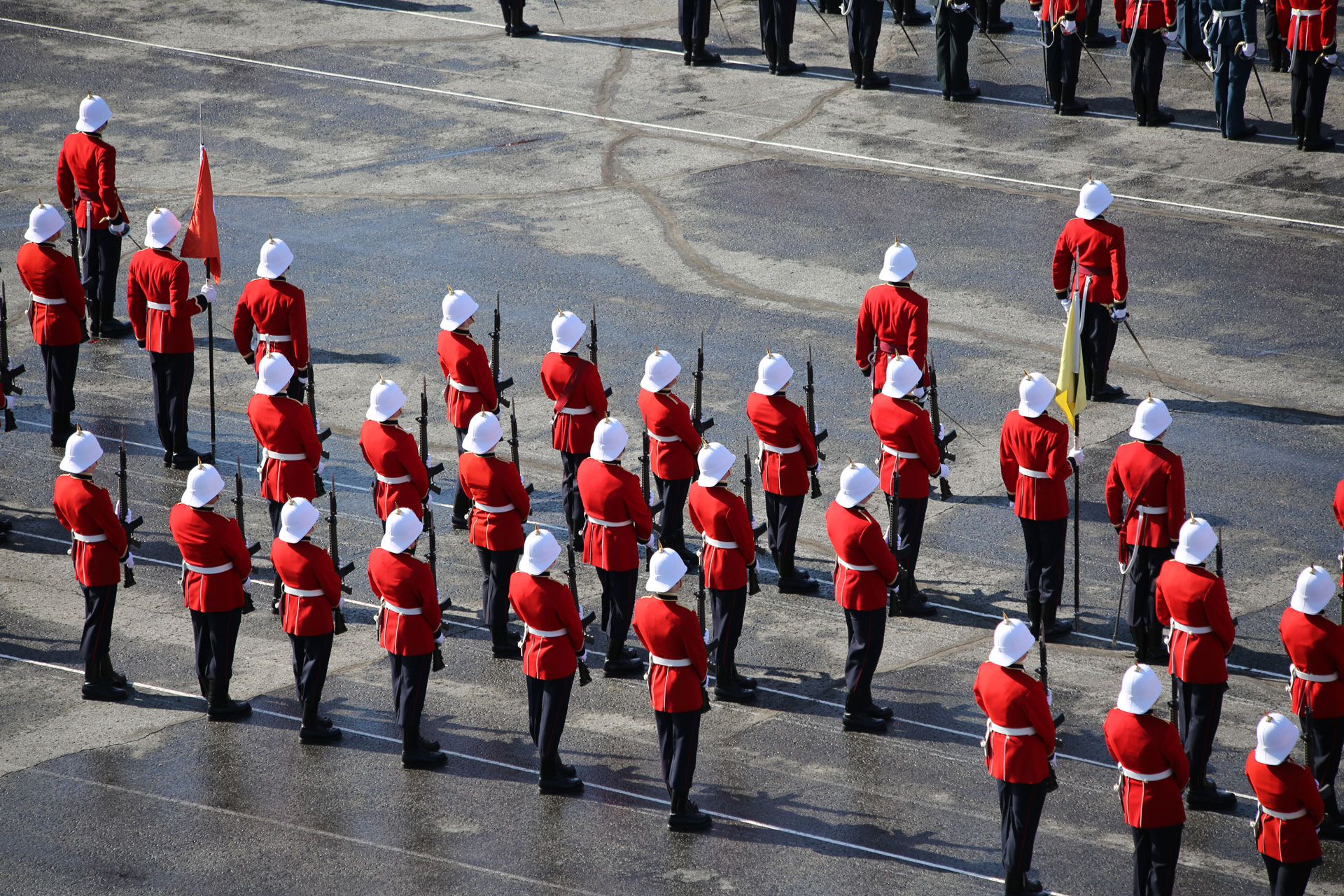 By 25275 Julia Anderson
This week the varsity athletes have returned and are working hard for their upcoming OUA seasons. I spoke with Mr. Darren Cates about the return of the athletes and he was thrilled, saying:
"It is very exciting to see all of the varsity athletes return to campus from their summer training. I enjoy hearing what they did during the summer and seeing our teams back on the courts and fields training for the upcoming season. I know they are working very hard and are excited to be representing RMC across the country"
x
x

________________________________________________________________________
RMC WOMEN'S BASKETBALL 2009 RECRUIT CLASS
The RMC women's basketball team is thrilled to announce that Sydney Campbell, Monique Johnson and Carley Lewis are set to join the Paladins this coming season.
Sydney Campbell is a 6'0″ forward from Ottawa, Ontario. Sydney played for St Mark's High School and the Ottawa Shock. Last season, Sydney won a provincial club championship with the Shock. Sydney brings great rebounding and a physical defensive presence to the squad.
Monique Johnson is a 5'11" wing from Ajax, Ontario. Monique played for Notre Dame Catholic Secondary School and helped them to a 2008 OFSAA berth. Monique is an athletic competitor whose aggressive play and soft touch will help her compete immediately at the CIS level.
Carley Lewis is a 5'10" wing from Halifax, Nova Scotia. Carley spent last summer competing with the Nova Scotia provincial team at the Juvenile Nationals and won the 2009 provincial title with Citadel High School. Carley's experience and basketball IQ will be a great addition at both ends of the court.
All three players will play key roles in the continued growth of the women's basketball program.
________________________________________________________________________
RMC Plays Host to TSN for a Day!
RMC's athletic department has been busy this week. Over the weekend TSN (The Sports Network) was at the RMC campus to film an episode for their show. For photos of the event, click here. For videos of the event, click here.
_______________________________________________________________________
RMC Students Represent at Induction Ceremony!
Harness racing driver Keith Clark (second from right) accepts his induction ring to the Horse Racing Hall of Fame from Dr. Maurice Stewart last night at the Mississauga Convention Centre. Helping with the events were Royal Military College of Canada cadets – 24448 Michael Desaulniers-Guitard (RMC 2010), and 24572 Kevin Okihiro (RMC 2010). OCdt Okihiro's aunt asked him and another cadet to be the honor guard for the 2009 Canadian Horse Racing Hall of Fame Induction Ceremony. The cadets' job was to stand on either side of the inductees and pose for pictures. Normally, they ask RCMP officers to take on this responsibility but this year they wanted to use members of the Canadian Forces. The cadets were offered $175 each at the end of the ceremony, which they elected to have donated to the United Way. To read the full article, click here.