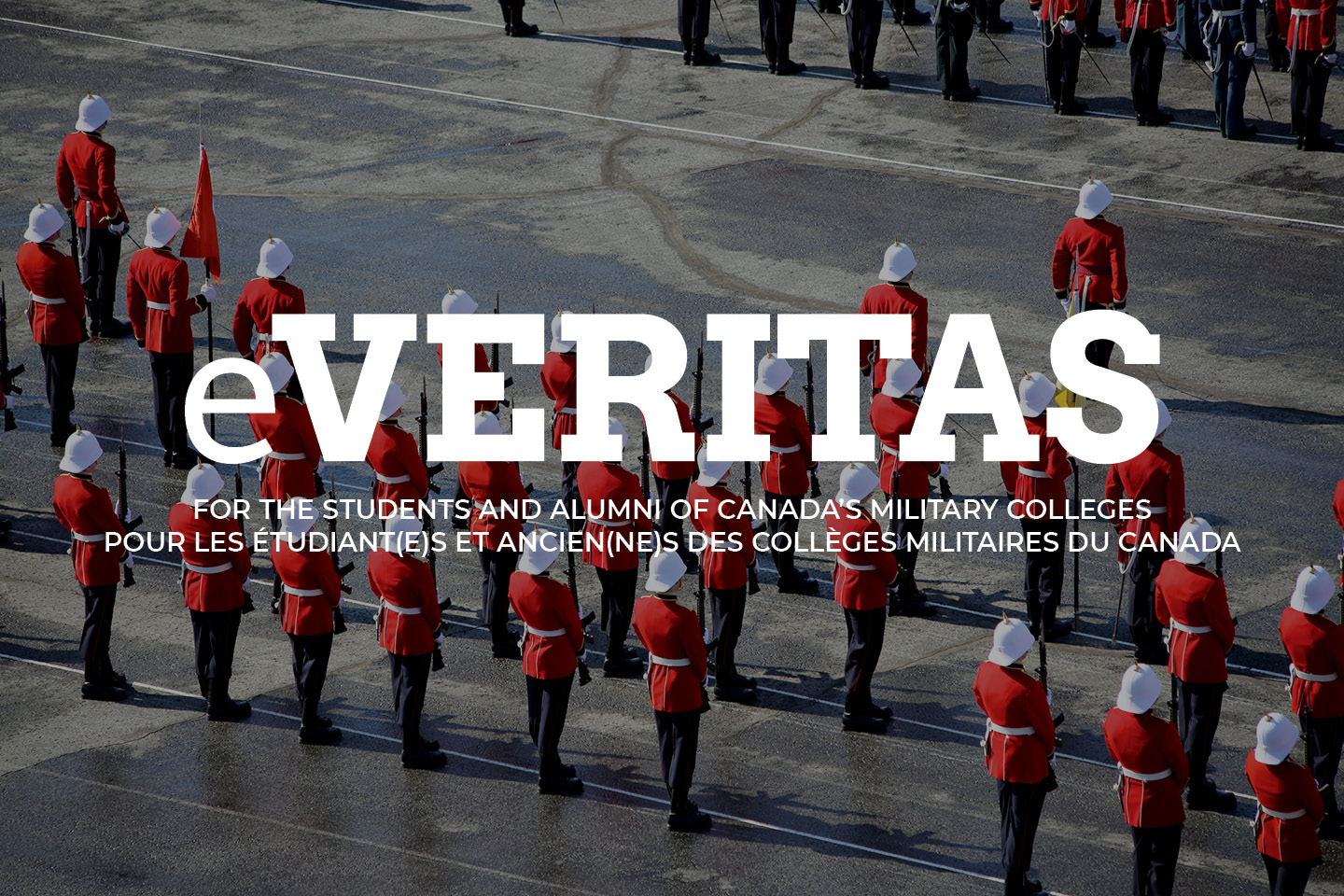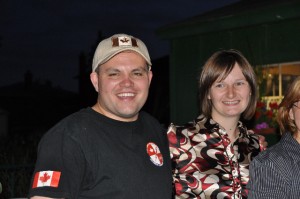 Tom Dinner and his fiancee…Mirielle Robichaud
Dinner Family Raise $$ for Military Families Fund / Soldier On Program
Pre-deployment Party for 23931 Tom Dinner (RMC 2008)
Over 100 family & friends recently attended a pre-deployment party in honour of Tom Dinner a 2008 RMC graduate.
"I am very proud  that we raised $1,360 at the party – our family and friends were very generous and supportive and that donation went to the Military Families Fund, said Halina Dinner, mother of Tom. "Jim (father) and I wanted to encourage everyone to donate and challenged them to give as much as they could, and we in turn, would match all that was raised and send an equal amount to the Soldier On Program."
The unique and thoughtful gesture by the Dinner family was much appreciated by both deserving charities.
Halina has big plans for next year too, "We are looking to incorporate some more fundraising when it comes time for Tom and Mirielle's wedding in July, 2010!"
______________________________________________________________________________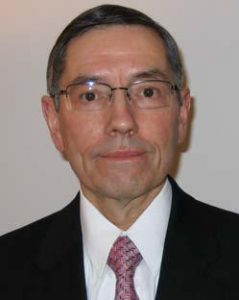 8418 John Grefford (RMC 1971) was awarded the 2009 IEEE Canada J.J. Archambault Eastern Canada Merit Award for dedicated and outstanding service to the IEEE Ottawa Section, IEEE Canada and EIC. John Grefford (SMIEEE) has been program support officer at Defence Construction Canada since 2007. His prior employment includes 5 years as an Assistant Professor at Royal Military College. John has a B.Eng. in Chemical Engineering from RMC in Kingston, Ontario, a B.Sc. and M.Sc. Electrical Engineering from the U.S. Naval Post Graduate School Monterey, CA. and an MBA from Laval University.
x
x
______________________________________________________________________________
click here to watch the video
"The three weapons are different disciplines that require different mind sets, different tactics, different physicality. So a fencing team requires really more than one coach."
-15566 Helga Grodzinski (RMC 1986)
x______________________________________________________________________________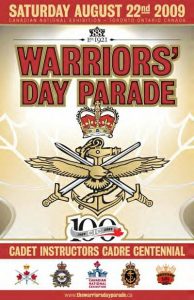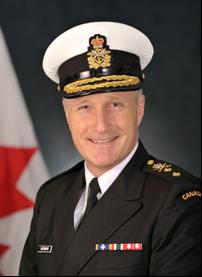 – 12286 Rear-Admiral Nigel S. Greenwood (RRMC 1979) was the 2009 Distinguished Guest of Honour and Reviewing Officer at the 89th Warriors' Day Parade held on Saturday, August 21st, 2009 at 10:30am at the Canadian National Exhibition, Toronto, Ontario, Canada. The 2009 parade was dedicated to the Centennial of the Cadet Instructors Cadre (CIC). RAdm Greenwood was appointed to his present rank and position as Assistant Chief of Maritime Staff in March 2009. After six formative years with the Royal Canadian Sea Cadet Corps, RAdm Greenwood attended Royal Roads Military College in Victoria, BC, from which he graduated in 1979 with a BSc in Physics and Oceanography. He subsequently qualified as a Bridge Watchkeeper, Anti-Submarine Air Controller and Destroyer Navigating Officer, serving in HMC Ships ANNAPOLIS, CHIGNECTO, COWICHAN and KOOTENAY. In 1987, on completion of the Combat Control Officer Course and promotion to LCdr, he joined HMCS IROQUOIS (1987-88) as Weapons Officer and later Combat Department Head. He later served as Executive Officer in HMC Ships ALGONQUIN (1993-1995), and PRESERVER (1997-1999), and as Commanding Officer in HMCS OTTAWA (1999 – 2001). RAdm Greenwood's most recent sea-appointment was as Commander, Canadian Fleet Pacific (2007-2009). In between sea-postings, RAdm Greenwood served in a variety of positions ashore. These have included: Flag Lt to the Commander, Maritime Forces Pacific (1984-85); exchange with the USN's Surface Warfare Development Group (1988-90); senior naval staff officer at College militaire royale de St-Jean (CMR) (1990-92); miscellaneous duties with the Director General Programme Coordination in National Defence Headquarters (1995-96); Deputy Chief of Staff for Doctrine and Plans in Maritime Command HQ (1996-97); Base Commander at CFB Halifax (2001-03); Chief of Staff to the Commander Maritime Forces Pacific (2003-05); and Director of Military Capability Management under the Chi ef of Force Development at NDHQ in Ottawa. RAdm Greenwood's professional education includes the Canadian Forces Command and Staff Course (Toronto, 1992-93) and the Executive Course of the Asia Pacific Centre for Security Studies (Honolulu, 2000). In 2006 he attended the Royal College of Defence Studies and obtained an MA in International Relations from King's College London. He is a qualified Master Mariner, Member of the Nautical Institute, and Fellow of the Royal Institute of Navigation. He is an avid motorcyclist, an occasional sailor, and a mediocre flautist.
______________________________________________________________________________

17344 Robin Holman (RMC 1990)  makes a well-received presentation to the AFLANZ Annual Conference.

______________________________________________________________________________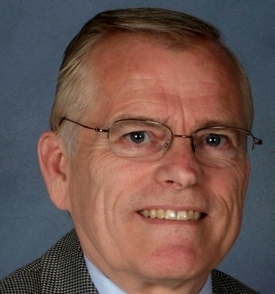 M0132 Jim Hutton (RRMC 1979), director of college services and business operations at Seneca College in Toronto, has been appointed vice-president, finance and administration at Cambrian College. He will assume his position on September 21.
Hutton brings a "wealth of experience and expertise" to Cambrian, stated a news release from Cambrian.
He spent more than 20 years as a Canadian Naval Engineer, specializing in information technology and control systems; experience in higher education and the public sector in areas ranging from facilities management to ancillary business operations and administrative law; extensive financial management experience and accountability for multi-million dollar budgets, and a background in engineering that has included the management of large scale projects.
Prior to joining Seneca College in 2006, Hutton held a number of positions, including director of facilities at Royal Roads University in Victoria, British Columbia, general manager – senior early dispute resolution facilitator for the province of British Columbia, director of West Coast Operations with the Canadian Patrol Frigate in Victoria, and director of engineering with the Second Canadian Destroyer Squadron in Victoria.
Hutton holds a Bachelor of Science from Royal Roads Military College, a Master of Science from the University of Victoria, and an Master of Business Administration from Royal Roads University.
"I am delighted that Jim will be joining the Cambrian College community," said Cambrian College president Sylvia Barnard, in the news release.
"Jim's professional background encompasses all aspects of the vice president's portfolio and more. The breadth of his experience and knowledge, combined with his energy and commitment to education and to students, will stand him in good stead as he assumes this vital role with Cambrian. We look forward to working with him and to welcoming him and his family to Sudbury."