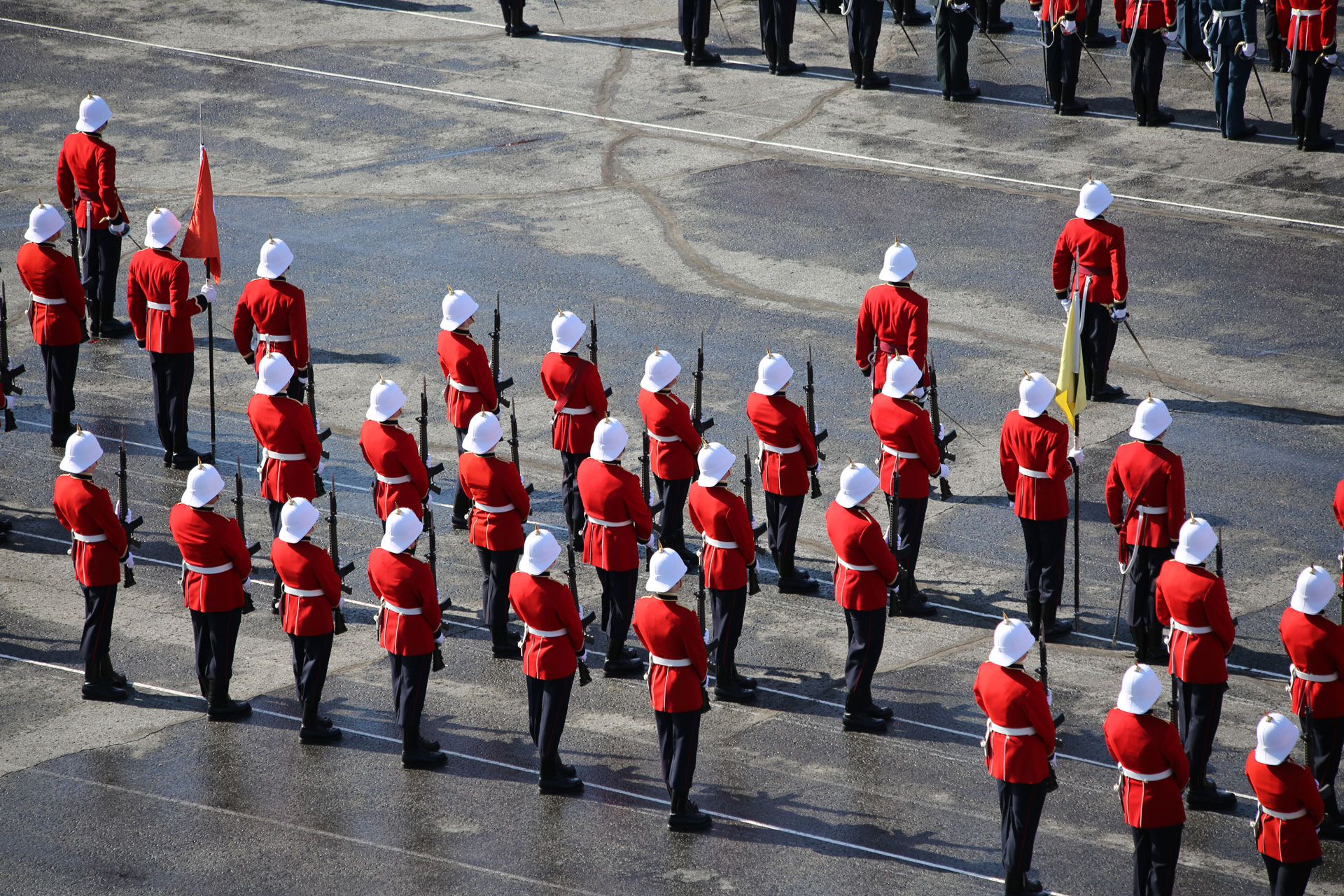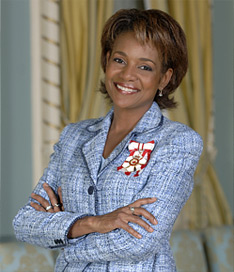 CONVOCATION CEREMONY
When: Thursday May 20, 1:30 to 4:30 p.m.
Where: Kingston Military Community Sports Centre Field House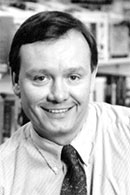 The Honourable Peter Gordon MacKay, Minister of National Defence and Minister of the Atlantic Gateway, in his capacity as Chancellor of RMCC, will present graduating students with their Bachelor's, Master's, or Doctorate degree. Honorary degrees will be conferred upon Her Excellency the Right Honourable Michaëlle Jean, Governor General and Commander-in-Chief of Canada and 11721 Mr. Larry Stevenson (CMR RMC 1978), (photo left) founder of Chapters Inc.
SUNSET CEREMONY
When: Thursday May 20, 7:20 to 9:30 p.m.
Where: RMCC Parade Square
RMCC Officer Cadets will demonstrate some of the College's traditions, both old and new, including the Old 18 Historic Drill Team, the changing of the Colour Party, the Brass and Reed and Pipe and Drum Bands, Highland Dancers, the Sandhurst Military Skills Team, and the tae kwon do team. Fireworks will conclude the evening.
GRADUATION AND COMMISSIONING PARADE
When: Friday May 21, 10:00 to 11:30 a.m.
Where: RMCC Parade Square
The Chief of the Defence Staff, General Walt Natynczyk, along with Environmental and Operational Commanders, will present graduating Officer Cadets with their Officer's Commissions in the Canadian Forces. RMCC Officer Cadets will display their foot drill and sword movements, and fire a 'Feux de Joie'; a 300-person honour guard performing a rifle salute with accompanying field artillery. The parade will end at the Memorial Arch through which the graduates will march for the last time as Officer Cadets.
Commandant Year End Message 2010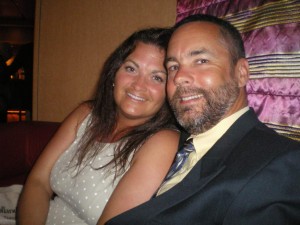 As another College year comes to a close, Brenda and I want to take this opportunity to acknowledge and thank the very many folks, both at the College and external, who have made this year such a success. As we reflect back over 2009/10, there are so many accomplishments and highlights that I won't even try to list them; but they are numerous and present across all four components of the College programme and we are proud of them all. I would also like to highlight the continued excellent support from the City of Kingston, the Garrison, the RMC Club and Foundation, and of course, the ongoing excellence of E-Veritas, to name only a few. You have all contributed immensely to another great year at RMC!!
To the Class of 2010, let me say "Bravo Zulu". Much has been demanded of you throughout your four year journey at RMCC and you have all excelled and proven that you are fully prepared to leave the College and assume your positions as the next generation of leaders in the Canadian Forces. Be proud of all your accomplishments, and humble and confident as you take the next steps in your career. I look forward to joining Her Excellency the Governor General, the Minister of National Defence and the Chief of Defence Staff in celebrating your Convocation and Commissioning in the week ahead. We wish you every success in your careers and encourage you to stay in touch with the College and to visit often. Finally, remember the importance of the relationships that you have built with your classmates; they will last a life time and take on growing importance over time.
We wish all the Graduates; 'Fair winds and following seas' as you 'slip and proceed' from RMCC having successfully completed a most demanding RMC program. To those Cadets returning next year, have a safe and enjoyable summer and we look forward to seeing you all back in August!
The Commandant and "College Mom"
Message de fin d'année 2009-2010 du commandant
Alors qu'une autre année s'achève, Brenda et moi désirons profiter de l'occasion pour remercier les très nombreuses personnes, tant ici au Collège qu'à l'extérieur, qui ont permis au Collège de connaître une autre année couronnée de succès. En passant en revue l'année 2009-2010, nous constatons que les réalisations et les moments marquants sont si nombreux que nous ne pouvons en dresser la liste. Les quatre composantes du programme du Collège sont toutefois remplies de ces succès et de ces moments-phares, et nous en sommes fiers. J'aimerais également souligner le soutien précieux et fidèle de la ville de Kingston, de la Garnison et du Club et de la Fondation des CMR, ainsi que, bien sûr, l'excellence continue de E-Veritas, pour ne nommer que quelques-uns de nos collaborateurs. Grâce à votre contribution précieuse, le CMR a connu une autre année fantastique!
À la promotion 2010, je dis « bravo zulu ». Nous avons beaucoup exigé de vous au cours des quatre années de votre séjour au CMRC, et vous avez tous excellé et montré que vous êtes entièrement prêts à quitter le Collège et à occuper un poste en tant que futurs leaders des Forces canadiennes. Soyez fiers de toutes vos réalisations. Soyez humbles et sûrs de vous alors que vous entreprenez la prochaine étape de votre carrière. J'attends avec impatience le moment de me joindre à Son Excellence la gouverneure générale, au ministre de la Défense nationale et au Chef d'état-major de la Défense pour célébrer la remise de votre diplôme et de votre commission la semaine prochaine. Nous vous souhaitons beaucoup de succès dans votre carrière et vous invitons à rester en contact avec le Collège et à y revenir souvent. Finalement, souvenez-vous de l'importance des liens que vous avez noués avec vos camarades de classe; ces liens d'amitié dureront toute la vie et revêtiront une importance accrue pour vous au fil du temps.
Nous souhaitons à tous les finissants « bon vent, bonne mer » alors que vous quittez le CMRC après avoir réussi un programme des plus exigeants. Aux élèves-officiers qui reviennent au Collège l'an prochain, passez un bel été en toute sécurité, et au plaisir de vous revoir au mois d'août!
Le commandant et la « maman du Collège »
_____________________________________________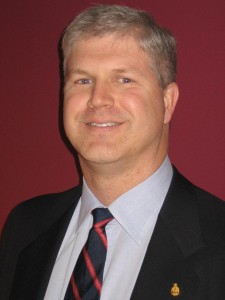 I would like to take this opportunity to congratulate the class of 2010 for all they have achieved over the past years. You have seen many changes during your time at the College(s): changes to the CF, changes to the way the Colleges prepare you for a career as leaders and changes in yourselves. You have made new friends and colleagues and experienced things you never would have expected when you began.
As you embark on your new careers, I encourage you to remember the lessons, friendships and seemingly insurmountable tasks you have overcome. All of these will help prepare you for the years ahead. Throughout your careers, you will again be called upon to lead others, and overcome obstacles that aren't "in the book". The lessons you have learned here, both inside and outside the classroom will serve you well.
On behalf of the Club and the alumni of all the Colleges, congratulations on a job well done.
J'aimerais prendre cette occasion de féliciter la classe de 2010 pour tous ce qu'ils ont réalisés au cours des dernières années. Vous avez vu beaucoup de changements pendant votre temps au(x) Collèges : les changements aux Forces Canadiennes, les changements auxquelles les Collèges vous préparent pour une carrière comme dirigeants et les transformations de soi. Vous avez fait de nouveaux amis, collègues, et éprouvé des choses que vous n'auriez jamais subies quand vous avez commencé.
Quand vous vous embarquez dans vos nouvelles carrières, je vous encourage à vous rappelez de ces leçons, des amitiés et les tâches apparemment insurmontables que vous avez surmontées. Tout ceux-ci vous aidera à vous préparer pour les années à venir. A travers vos carrières, vous auriez besoin de mener les autres, et surmontez les obstacles que vous n'avez pas prévus. Les leçons que vous avez apprises ici, à l'intérieur de et en dehors de la salle de classe vous servira bien.
Au nom du club et des ancien(ne)s des Collèges, félicitations pour un travail bien fait.
TDV/VDV
Gord Clarke
President / président
RMC Club of Canada / Club des Collèges Militaires Royaux du Canada
_____________________________________________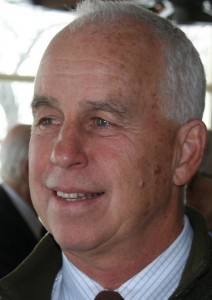 Well, another year has passed and yet another class is preparing to leave the familiar surroundings of the College to get on with the rest of your lives. Most of you are anxious to get on with what awaits you. Most also know that your futures hold much excitement and challenge but you also know you are well equipped to deal with what may come your way. I have gotten to know many of you and am once again very impressed with your collective self-confidence and poise. And why wouldn't you be this way? You have had the benefit of a great formation as a result of your sejour at the College. Your degrees are the best Canada has to offer because of their unique content and context. You are, as a group, the fittest graduating class in Canada. In short, you have the world by the tail. I envy you your youth and enthusiasm, and challenge you to always do your best and for the right reasons. Remember the College motto and live up to what it espouses. And always be proud of where you have come from. TDV!
Une autre année s'achève et une autre promotion se prépare à quitter l'environnement familier du Collège pour se lancer dans le monde. La plupart d'entre vous êtes empressés de faire face à ce qui vous attend. Pour la plupart, vous savez que le futur sera excitant et contiendra des défis mais vous savez que vous avez le bagage requis pour faire face à tout ce qui vous adviendra. J'ai appris à en connaître plusieurs d'entre vous et je suis impressionné par votre confiance en vous-mêmes et votre assurance. Et pourquoi n'en serait-il pas ainsi? Vous avez reçu une excellente formation durant votre séjour au Collège. Vos diplômes sont ce que le Canada a de mieux à offrir de par leur contenu et leur contexte. Comme groupe, vous êtes les diplômés les plus en forme au Canada. En bref, vous tenez le monde par la queue. J'aimerais posséder votre jeunesse et votre enthousiasme et, je vous exhorte à toujours faire de votre mieux et pour les bonnes raisons. Souvenez-vous de la devise du Collège et vivez en harmonie avec ce qu'elle représente. Enfin, soyez toujours fiers d'où vous êtes passés. VDV
Peter Dawe – Executive Director, RMC Club