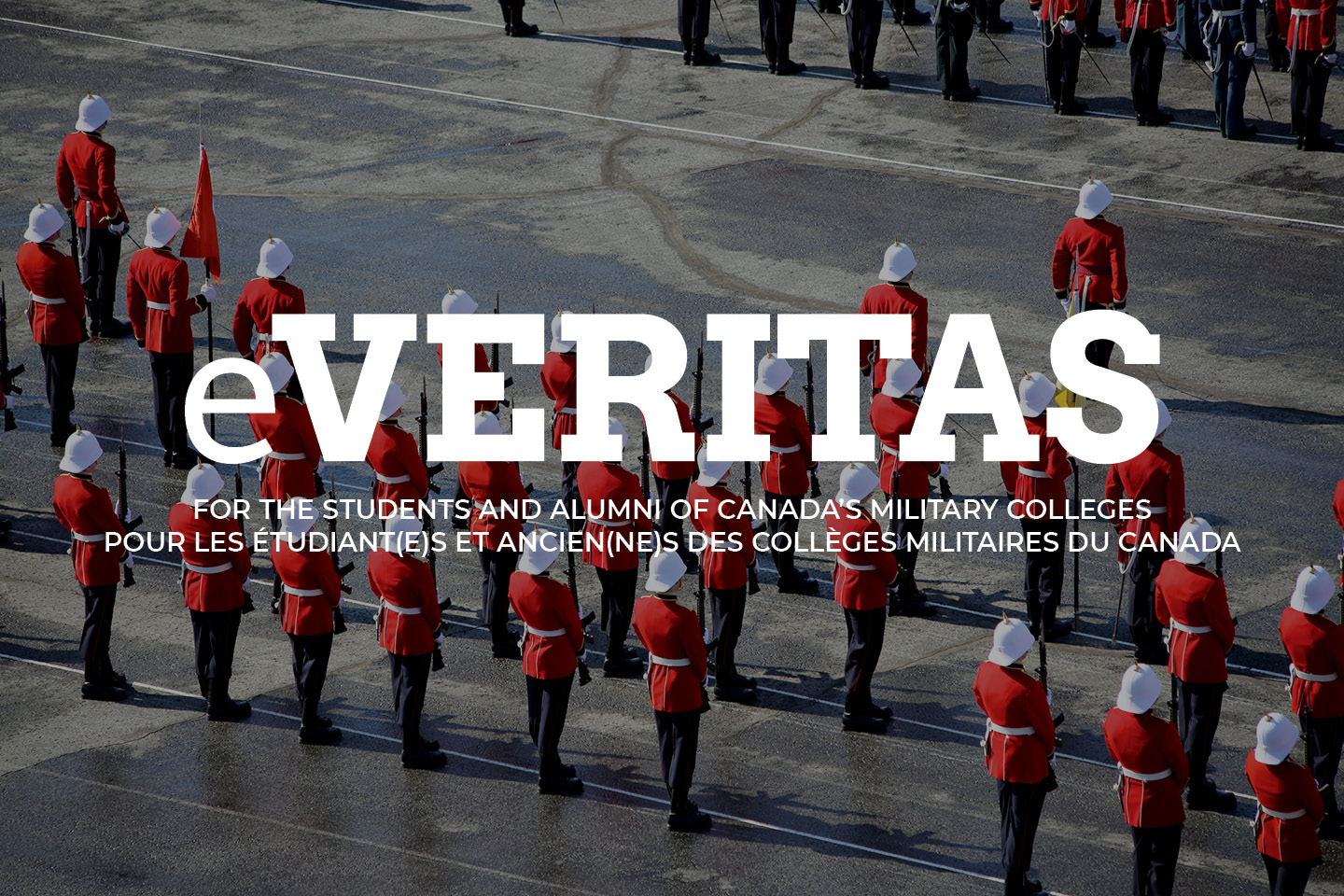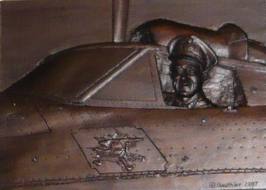 2015 recipient of the Air Commodore Leonard Birchall Award – John Ross Williams
The Royal Military Colleges Club of Canada Foundation Inc. is pleased to announce that the 2015 recipient of the Air Commodore Leonard Birchall Award will be John Ross Williams.  The Award will be presented to John Williams during the 8 Wing Trenton Air Force Anniversary Dinner to be held at the National Air Force Museum of Canada in Trenton Ontario on the evening of April 1, 2015.
The Birchall Leadership Award is presented by the Royal Military Colleges Club of Canada to honour the memory of 2364 Air Commodore Leonard J. Birchall CM, OBE, DFC, OO, CD [1915-2004], the "Saviour of Ceylon".  This extraordinary leader, a distinguished RMC ex-cadet, RCAF career officer, former Commandant of RMC, Honourary Colonel of 413 Squadron and until his death on September 10, 2004, the Vice-Patron of the RMC Club, exemplified a unique leadership quality which this award celebrates, and that is the ability to stand up in the face of difficulty or adversity to promote the welfare and safety of those under his command.
The terms of reference for the Birchall Leadership Award provide that recipients will be individuals who have demonstrated the qualities of leadership (integrity, responsibility and moral courage) that Air Commodore Birchall demonstrated and taught during his career.
A background document on the Birchall Leadership Award and a brief biography on John Williams follow:
More
 Birchall Leadership Award
Air Commodore Leonard Birchall
On April 4, 1942 then Squadron Leader Birchall was piloting a Catalina flying boat over the Indian Ocean when he sighted and reported an advancing Japanese fleet intent on attacking Ceylon.  The Allied Forces' response to Birchall's call successfully blunted the force of the attack.   However, Birchall's Catalina and its crew of eight were shot down and he, along with 5 survivors, spent the remaining years as Japanese prisoners of war.  It was as a senior officer among the POW's that Birchall's true leadership skills came to the forefront as he confronted his captors, often risking his own life, in order to preserve the morale, dignity and safety of lower ranked prisoners of war.
Birchall graduated from RMC in 1937, was one of the longest serving RCAF career officers, and during his career served as Commandant of RMC.  He was well known to many of the RMC family.
In the post war period, Air Commodore Birchall mentored and shared his thoughts on leadership with many persons in and out of uniform.  He taught us the importance of:
Integrity (which gave the confidence and courage for others to follow);
Responsibility (to not blame others but to shoulder criticism when required); and
Moral Courage (to rely on one's sense of right and wrong).
The Award has now been nationally recognized and over the years presented across the country.  Recipients to date are:
2005 – Mr. Art Smith – Calgary
2006 – General (Ret'd) John de Chastelain – Calgary
2007 – Major (Ret'd) Danny McLeod – Toronto
2008 – General (Ret'd) Ray Henault – Winnipeg
2009 – General (Ret'd) Rick Hillier – Calgary
2010 – Mr. Chris Alexander – Kingston
2011 – Task Force Afghanistan – Edmonton
2012 – Vice Admiral (Ret'd) Larry Murray – Halifax
2013 – Senator Joe Day – Kingston
2014 – Senator Roméo Dallaire – Saint-Jean sur Richelieu
Responsibility for the administration of the Award has now been assumed by the RMC Foundation.  The Award does not carry with it any remuneration or other benefits, but is recognized through an inscription of the name of the Award recipient accompanied by the attached description of the Award on a framed scroll together with a bas-relief including an engraved brass plaque.
JOHN R. WILLIAMS
President, Williams Hotels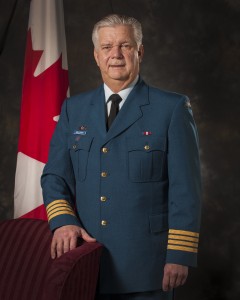 John Ross Williams was born and raised in the Quinte area of Ontario and it is there that he pursued and achieved his many professional goals.  As a young man, his life and aspirations were influenced by his family's involvement in business, particularly in the hospitality industry.  That exposure ultimately was reflected in his academic choices and, in 1974, John graduated from Sir Sanford Fleming College in Tourism and Hotel Management.  As the President of Williams Hotels, he now owns and operates three hotels in Belleville.  In addition, he is presently constructing the Marriott TownePlace Suites, which will open in the near future.
John's unwavering commitment to the residents of the Quinte area is reflected in the following list of diverse activities that he has been involved in over the years:
Past member of the Quinte Health Care Corporation Board of Directors, where he headed the "Excellence for Life Campaign" that raised twenty-two million dollars;
Past member of the Trenton Memorial Hospital Board of Governors for twelve years, during two of which he served as Chairman;
Past President of the Trenton Rotary Club and a recipient of the "Paul Harris Fellow Award";
Past President and six-year member of the Loyalist College Board of Governors;
Past member of the Albert College Board of Governors for 10 years, during two of which he served as Chairman;
Past Chairman of the Ontario Tourism Marketing Board;
Past Superintendent of the Sunday School at Westminster United Church.
In 2000, John successfully ran for public office and served until 2003 as a City Councillor in Quinte West.  On 13 November 2006, he was elected Mayor of the City of Quinte West, the position he held until 20 November 2014.  During his eight year tenure as Mayor, his major accomplishments included a major revitalization of the downtown core, the development of the waterfront including Riverfront Square, the enhancement of business retention and expansion, the funding and approval of the new Quinte West Marina and the branding and promotion of the city.
During his two consecutive terms as Mayor, John established a strong relationship with 8 Wing/CFB Trenton and he supported his military neighbour whenever possible, including the acquisition of a large tract of farm land for future Base expansion.  He played a major role in leading a committee that oversaw the raising of money to erect the Afghanistan Repatriation Memorial.  During the Colonel Williams' crisis, which captured national attention, Mayor Williams averted any potential negative fallout by organizing a Military Appreciation Day, complete with a parade of Trenton citizens to a local park where he reached out to military personnel to let them know how important they are to the local community and to Canada.  That initiative was John's way of demonstrating the importance of "neighbours helping neighbours".
In recognition of his actions and contributions through the years, he has been awarded the Citizen Medallion for outstanding service with the Canadian Armed Forces, as well as the Queen Elizabeth Diamond Jubilee Medal.  Appropriately, he was appointed Honorary Colonel of 8 Wing Trenton on 3 December 2014.
John and his wife, Heather, have two sons.  He is an avid outdoorsman and he particularly loves spending time with his grandsons and family.