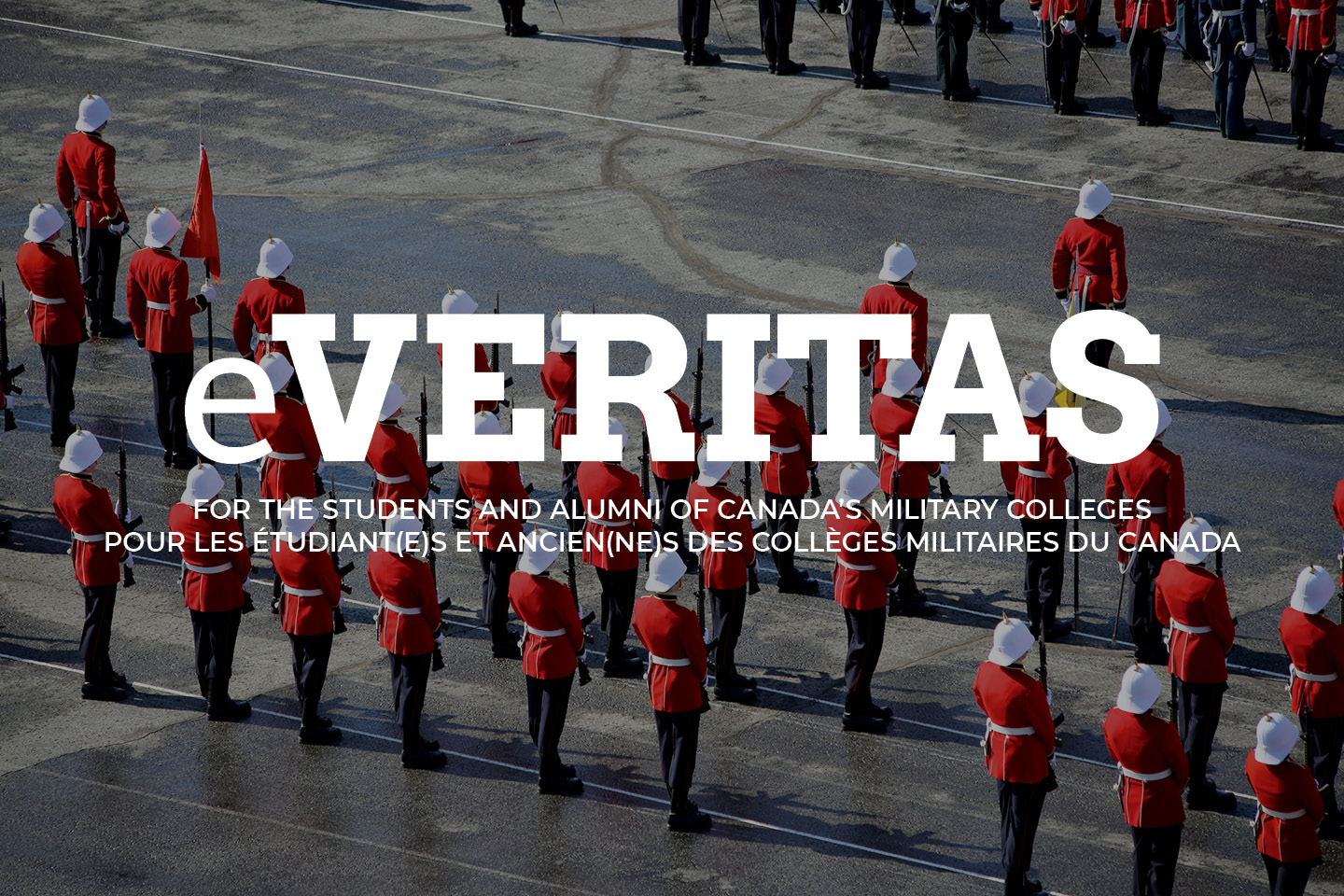 The Memorial for  3210 Peter Charles Hitchon Fortier (RMC 1954) will be held at Royal Military College of Canada – Currie Hall, Wednesday, 19 August, 2PM.   Followed by a reception at the Senior Staff Mess.  Obituary
In This Issue 32:
Cmdt Doing His Rounds & Cadets Prepping for Ironman 2009;
CCWO Chiasson – Eyes & Ears for Commandant;
Opinion: Improvements Are Required With Commemorative Stones;
Ex cadet Pastor Leading a Third Trip to Israel;
Duke of Edinburgh's Award – How many Ex cadets Have Won It? We Know of One;
N.S. Branch Will Resume Monthly Luncheons in September;
Ned Amy – Ardent Advocate for the Reactivation of the Halifax Rifles;
CF Grievance Board – 17096 Carina Anne De Pellegrin – Part-Time Member;
Otter Squadron History Project – Marv Fletcher (RMC 2009);
Oral Interviews of Military Colleges Alumni; and
_______________________________________________
xxxxx
____________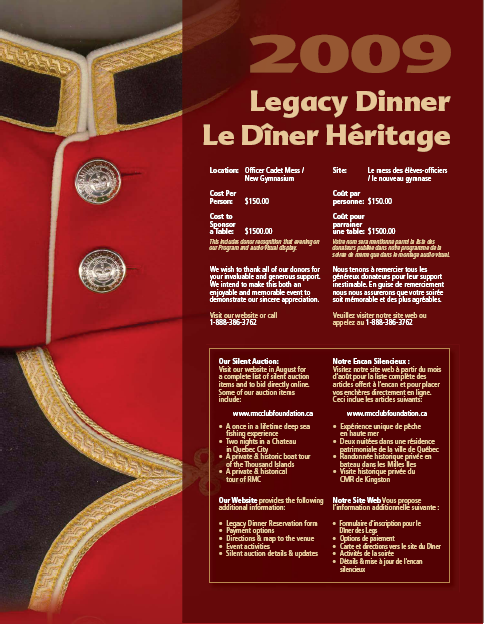 Thursday – 1 October – 1800 for 1830 hrs
Click Ctrl + for better viewing
Cliquez Ctrl et + pour agrandir la photo.
Tickets are going fast
Les billets se vendent très rapidement
Contact 1-888 386-3762  Online Here
Numéro de contact: 1-888 386-3762 ou en ligne Ici
The Silent Auction List is growing – Updates & details available soon.
La liste des articles pour l'encan silencieux augmente –
La mise à jour ainsi que les détails seront disponibles sous peu