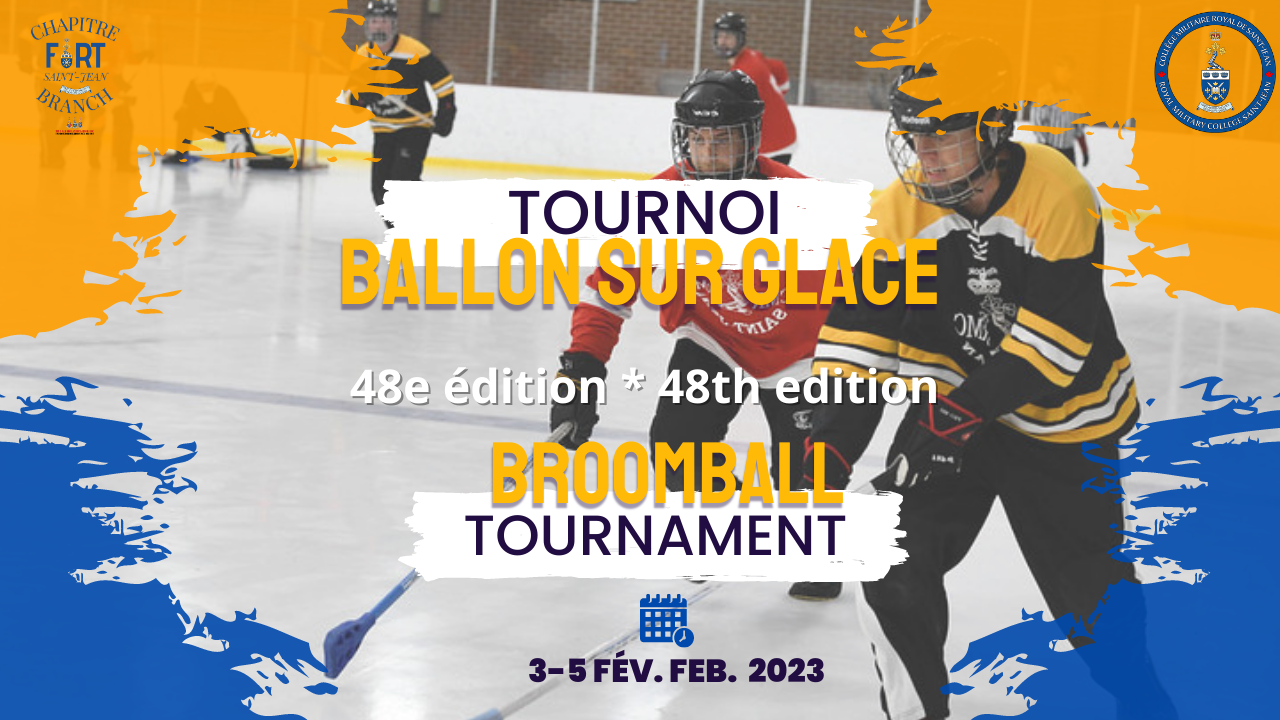 C'est du 3 au 5 février prochains qu'aura lieu le tournoi de ballon sur glace au CMR Saint-Jean. Avec 27 équipes inscrites, c'est avec passion et énergie que les joueurs compétitionneront pour l'un des quatre trophées récompensant les gagnants des 4 catégories : récréative, compétitive, féminine et mixte.
Tout comme l'an dernier, les finales seront diffusées en direct sur la chaine Youtube du Chapitre FSJ et sur son compte Youtube dès 10h30 le dimanche 5 février. Voici le lien : https://youtu.be/16o72VyCof0
Visitez notre page facebook pour des mises à jour des informations!
Joignez-vous à nous en personne ou en virtuel afin d'encourager les joueuses et joueurs, anciens(nes) et jeunes élofs qui donneront leur 110% sur la glace.
---
48th Annual Alumni Broomball Tournament at RMC Saint-Jean
The broomball tournament will take place from February 3 to 5 at RMC Saint-Jean. With 27 teams registered, it is with passion and energy that the players will compete for one of the four trophies rewarding the winners of the 4 categories: recreational, competitive, women's and mixed.
Just as last year, the finals will be broadcast live on the FSJ Chapter's YouTube channel and on its YouTube account from 10:30 am on Sunday, February 5. Here is the link : https://youtu.be/16o72VyCof0
Visit our facebook page for updates!
Join us in person or virtually to cheer on the players. Old and young!