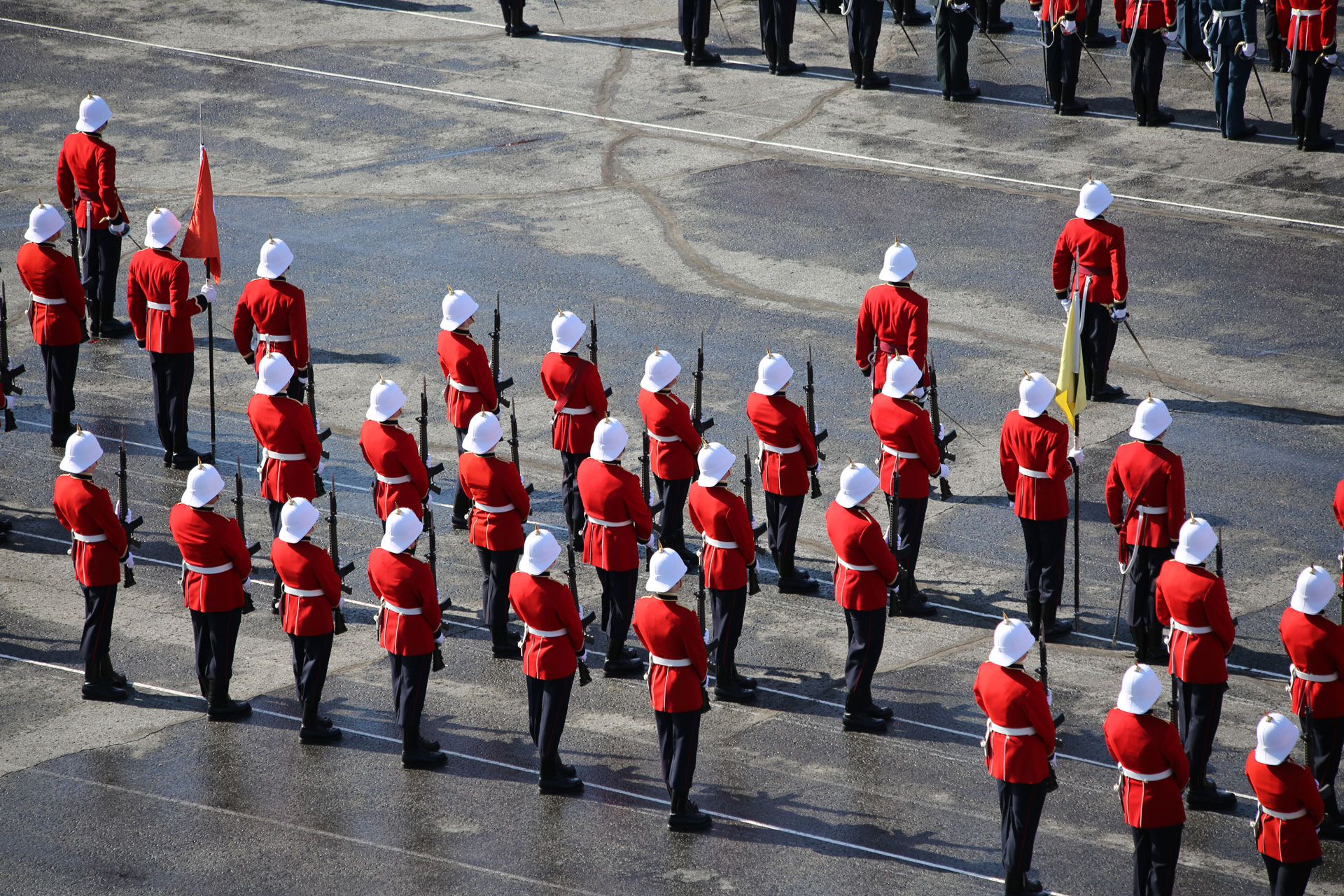 National Astronaut Recruitment Campaign-

Six Ex cadets make short list!
Each of the Top 16 candidates in the National Astronaut Recruitment Campaign demonstrates a well-rounded mix of academic, athletic and professional achievement, as well as a passion for the Canadian Space Program. The candidates represent a diverse array of backgrounds and qualifications, from military training to zoology.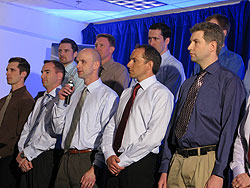 "These 16 candidates are truly inspiring and talented Canadians, and if I had my way I'd take all of them" – Canadian Space Agency president and former astronaut Steve MacLean
________________________________________________________________________________________________
Sixteen people out of 5,351 in the running for two Canadian astronaut jobs
Two astronauts will be chosen from among them in May 2009 after a series of interviews and intensive medical exams over the next two months.
Sixteen Canadians are now several steps closer to becoming Canada's two newest astronauts, destined for a six-month stay aboard the International Space Station, after being plucked from a field of thousands.
The 15 men and one woman endured a number of physically and mentally demanding tests, including an underwater escape from an upside-down helicopter, and simulated fires and floods.
The Canadian Space Agency received more than 5,351 applications for the two prolific jobs, and the field has now been narrowed to the surviving 16, who range in age from 26 to 40.
"I am very pleased with the process," Canadian Space Agency president Steve MacLean said in an interview Monday.
"We were blind to all the secondary factors. We were blind to gender, we were blind to religion, blind to where the person came from and also blind to language. So I really feel that we have the best 16 that the country has to offer, based on that process."
The candidates were selected through a rigorous process that began with computer screening narrowing the applicant field to 1,000 people. A team then read all 1,000 resumes and picked 80 people to be interviewed.
After the interviews, 44 people were selected to undergo a series of six intensive tests. In addition to a physical fitness test and interview, the candidates had to learn to control the Canadarm – the mechanical arm used by space shuttles – after three hours of instruction. They also took a flight aptitude test.
The key was not for the candidates to perform the tests perfectly, MacLean said, but rather to show they had the ability to learn those skills.
"It's not like we're looking for them to be completely trained," he said. "We're seeing if they have the aptitude."
For example, the flight aptitude test was not intended to measure one's skill at flying an airplane, but the ability to navigate an instrument panel, MacLean said.
The candidates were also tested on how well they obey instructions by following steps to escape after being strapped into a helicopter that was flipped over and dunked into a pool.
They were also tested for teamwork skills, being put into groups of four or six and thrust into a flood situation immediately after a fire.
One of the 16 candidates is former Olympian Peter Giles, who was born in Lake Echo, N.S., and now lives in Halifax. He was a member of the Canadian team that finished seventh in the four-man 1,000-metre kayaking event at the 1996 Atlanta Olympics.
Giles, who was the assistant chef de mission for the Canadian team at the 2008 Beijing Olympics, holds a PhD in applied physics from California's Stanford University.
The space agency will conduct more interviews and medical tests before choosing the two newest members of Canada's Astronaut Corps in May. Those two will spend six months on maintenance and research at the International Space Station. 
________________________________________________________________________________________________
What six of these individuals do share is a CMC college number!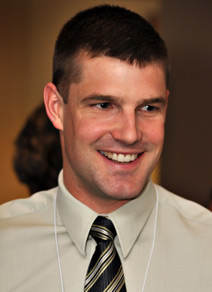 21364 Jeremy Hansen (RMC '99)
Born and raised: near Ailsa Craig, Ontario
Current residence: Cold Lake, AB
Résidence actuelle : Cold Lake, Alb.
Education:
• BSc, Space Science, Royal Military College (1999)
• MSc, Physics, Royal Military College (2000)
Jeremy currently works as a CF-18 fighter pilot, and has lived and served across the country. He currently holds the position of Combat Operations Officer at 4 Wing Cold Lake, , and his responsibilities include ensuring the effectiveness of NORAD Air Defence Operations. He holds numerous awards for his proficiency as a pilot. More
xxxxxxx
xxxxxxxxxxxxxxxxxxxx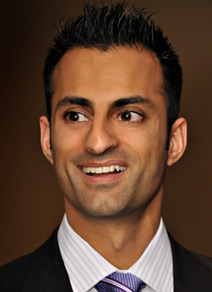 21794 Jameel Janjua (RMC '00)
Born and raised: Calgary, AB
Current residence: Alouette (Bagotville), QC
Education:
• BEng, Chemicals & Materials Engineering, Royal Military College (2001)
• MSc, Aeronautics and Astronautics, MIT (2002)
Jameel is currently a CF-18 Hornet fighter pilot with the Canadian Forces 425 Tactical Fighter Squadron. While a student, Jameel was active in the International Space University (ISU), including development and study programs abroad.  More
xxxxxxx
xxxxxx
xxxxxxx
xxxxx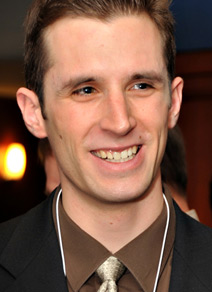 22911 Joshua Kutryk (RMC '04)
Born: Fort Saskatchewan, AB
Raised: near Beauvallon, AB
Current residence: Alouette (Bagotville), QC
Education:
• BEng, Mechanical Engineering, Royal Military College (2004)
• MSc, Aeronautics (specialization in Space Studies), Embry-Riddle Aeronautical University (ongoing)
Joshua is currently a Tactical Fighter Pilot with the 425 Tactical Fighter Squadron, serving as a combat-ready pilot on the CF-18 Hornet fighter jet. He has also been an air show participant and volunteer instructor with the Air Cadet league. He has also pursued professional development programs in leadership, ethics and management.

xxxxxxxxx
xxxxxxx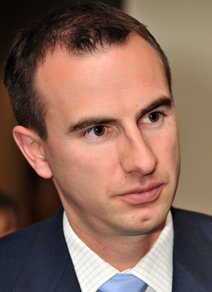 19882 Mark McCullins (RMC '95)
Born: Belfast, Northern Ireland
Raised: Winnipeg, MB
Current residence: Brighton, ON
Education:
• BEng, Chemical & Materials, Royal Military College (1995)
• MBA, Project Management, Athabasca University (2007)
Mark is currently working for the Canadian Air Force at 8 Wing Trenton.He is a professional engineer and has trained as an Experimental Test Pilot. Until recently, he wasa Tactical Unit Crew Commander in Southeast Asia to conduct airlift in support of Canadian Forces and NATO operations. He also studied Project Management at the post-graduate level to complement his flight skills.  More

xxxxx
x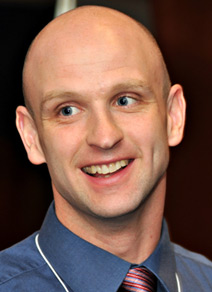 19994 Stuart Rogerson (RRMC '95)
Born: Crewe, UK
Raised: Powell River, BC
Current residence: Cold Lake, AB
Education:
• BSc, Earth Observational Sciences and Computer Science (combined major), Royal Roads Military College (1995)
• MASc, Aerospace Engineering, University of Toronto (1997)
Stuart is a CF-18 Test Pilot, and currently works as an Instructor Pilot at 410 Tactical Fighter (Operational Training) Squadron in Cold Lake, Alberta. His aviation career began at the age of 16 when he received his Private Pilot's licence through a scholarship program of the Royal Canadian Air Cadets. He has also studied at the United States Naval Test Pilot School.
xxxxx
xxxx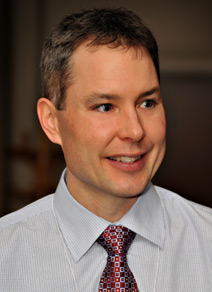 17530 Keith Wilson (RRMC RMC '92)
Born and raised: Winnipeg, MB
Current residence: Winnipeg, MB
Education:
• BA, Commerce, Royal Military College (1992)
• BSc, General, University of Waterloo (2007)
• MD, University of Manitoba (ongoing)
Keith is currently a medical student at the University of Manitoba. His career with the Canadian Forces included 14 years as a military Search and Rescue helicopter pilot and test pilot. While with the military, he also worked at the Aerospace Engineering Test Establishment, where he most recently was responsible for the coordination, conduct and efficiency of AETE air operations.    More