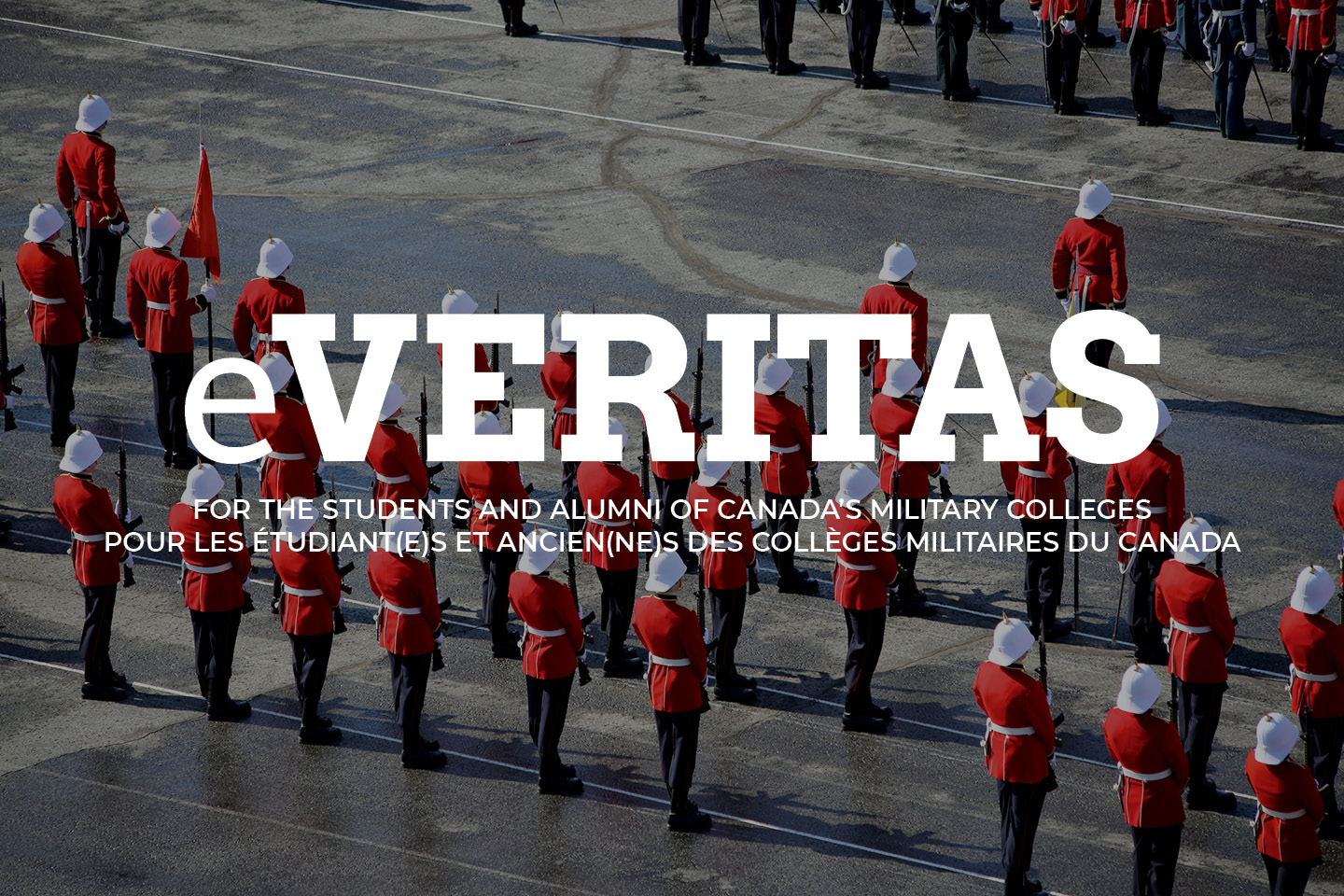 xxxxxxxxxxxxxxxxxxxxxxxxx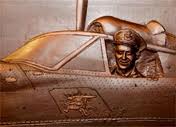 2012 Birchall Leadership Award Dinner
November 8, 6:00 PM – 10:00 PM
________________________________
We are always on the lookout for ex-Cadets to add to our Class Notes section. If you or if you know of an Ex Cadet with something interesting going on, we want to hear about it! Whether it's career related or more on the personal/family life, we would like to know to know what's going on with you and / or them.
Just send a short write up, and, if you want, a recent JPEG appropriate photo, to: everitas.classnotes@gmail.com.
4979 Wayne Wharton, Class of '60 – After nineteen years at their retirement home on Lake Opinicon (40 km north of Kingston) Wayne and Doreen have moved into a condo in Barriefield. Earlier in the summer, they attended a Class of '60 get-together hosted by 4928 Gerry Kautz in the Ottawa area; 4862 Tom Moore, visiting from Australia, was the guest of honour. Monthly luncheons of the Kingston Branch of the RMC Club give the opportunity to mix with local classmates and other ex-Cadets. In mid October, Wayne and Doreen are off to their winter home in Spring Hill, Florida. On return in the Spring, Wayne is looking forward to becoming a member of 4185 Mike Jackson's team to plan the 2015 Class of 60 reunion. (dwharton@kingston.net)
5266 Norm Inglis, Class of '61 –  Following Graduation, Norm spent five years flying with the Navy – mainly Shearwater and Bonaventure. This was followed by 16 years with IBM in various marketing and management roles. In 1982 he returned to DND as a civilian to help manage their computer operations, retiring in 1996 as Chief, Information Management Services. He then spent six years as a consultant to industry, advising on procurement and various projects. He and his wife Jean are living in Ottawa, enjoying retirement, spending time at their cottage, with occasional travels in Canada and internationally. He remains active in the activities of the Class of '61 and the Ottawa Branch of the RMCC Club. (norminglis@rogers.com)x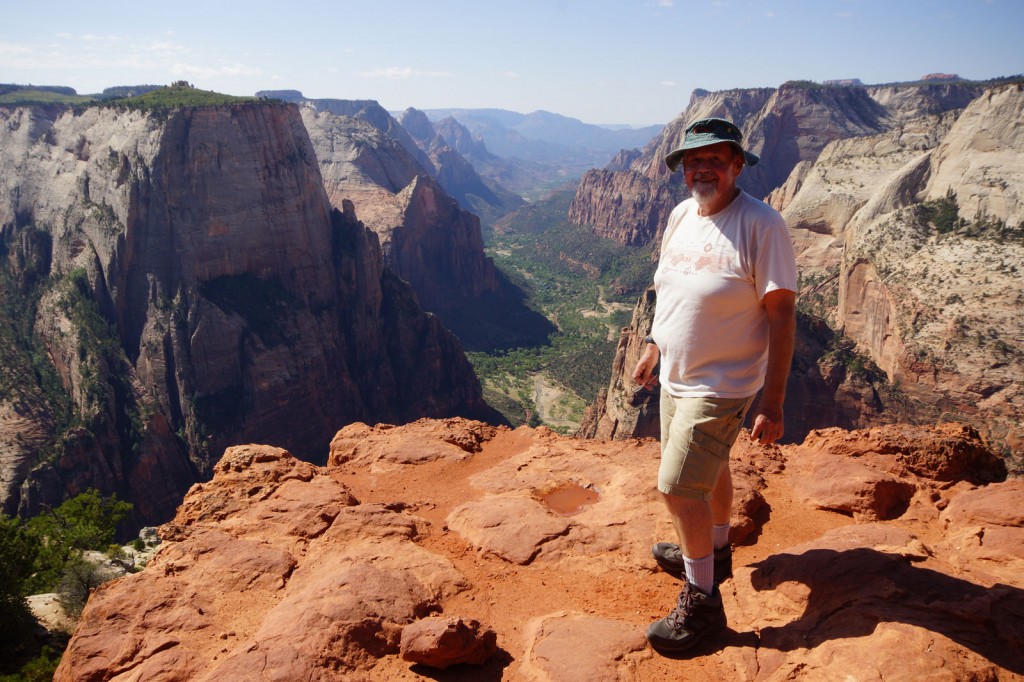 7317 John Tyrell, Class of '67, regrets not attending the recent Reunion Weekend Events, but he chose instead to celebrate the 49 years since entry into RMC by denying the ravages of time on his body through a hike up to Observation Point in Zion Canyon, followed a couple of days later by a hike to the bottom of the Grand Canyon (Phantom Ranch) and back. He did raise a can of Bud (the options were rather limited as all supplies were carried in by mule) to toast his classmates Friday night at Phantom Ranch. (john@tyrrell.ca)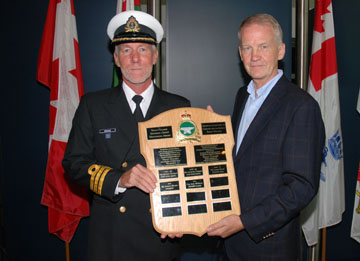 13656 John McIsaac, Class of '83 – Commander John McIsaac, COS Arctic Offshore Patrol Ship (AOPS) project, was honoured with the Brian Holmes Award on September 10, 2012. This award provides ADM(Mat) the opportunity to recognize an individual who has displayed exceptional mentorship, support and guidance to employees within the Materiel Group. Cdr McIsaac's extensive experience and approachable demeanor make him an exceptional counselor and tutor to both junior officers and all new members to the AOPS project. He encourages all employees to become involved by becoming members of committees (such as the entertainment committee) and volunteering for charitable campaigns. In addition to supporting the members of PMO AOPS, Cdr McIsaac has freely provided guidance and support to the Joint Support Ship (JSS) and Canadian Surface Combatant (CSC) projects. Through his integrity and respect of confidentiality, he has earned the trust of many members in this division. http://admmat.mil.ca/en/materiel_group_awards1_e.asp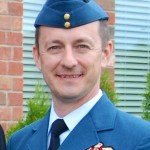 18067 Jean Bernier, Class of '92, is currently commanding 424 Search and Rescue "Tiger" Squadron, based on 8 Wing Trenton, Ontario. After graduating from CMR in 1992 and holding several posts around Trenton, Greenwood, Winnipeg and Ottawa, he and his wife 18052 Maj Brigitte Allaire (also '92) have last settled in Kingston, where Brigitte teaches in the Business department at RMC. Their son Samuel is in the final years of High school and Marc-Etienne just started at Queen's University, also in Kingston. If there is any time left after all of the teenagers' logistical demands are met, they like to hit the golf courses and dream about making a living out of it. When the dream is over, the uniform goes back on and he returns to his Squadron to witness the dedication and passion of his Search and Rescue Tigers, living up to their motto "That Others May Live". (jean_bernier@hotmail.com)
18504 Greg Pada, Class of '92, graduated in 1992 and retired as a Captain from the Military Engineer branch in 1997. Since then he has spent most of his time in Calgary, initially working for Nortel and then transitioning to the world of consulting engineering in the Alberta Oil Patch. He's been able to get out and see the world through work and for pleasure and continues to look for opportunities to travel and see more of the world.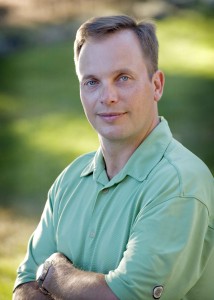 He still lives in Calgary, with his wife Carolyn and his two kids. When he's not trying to get out golfing, Greg and his family are taking full advantage of the nearby Rocky Mountains for fishing, hiking, mountain biking and skiing/snowboarding. Recently, he joined his son in taking up Karate and is working towards getting his Black Belt which probably would had been easier if he'd started back in his college days.
Greg's held a number of senior project management and leadership roles and is currently the General Manager of Engineering Solutions at Gemini Corporation which is a fast growing medium sized Engineering, Procurement and Construction firm that engineers facilities for companies in the Oil and Gas sector. With the amount of activity going on in the Alberta energy industry these days he is incredibly busy managing and driving the engineering team at Gemini. Greg's looking forward to catching up with the class of 92 at the 20 year Grad reunion this September. (padaman@telus.net)
21893 Sarah Heer, Class of '01, is currently in her second year as the Battery Commander for E Battery, 2 RCHA, in Petawawa. Ex-Cadets under her command include Capt Rick Parent (Class of '08) as Battery 2IC and Lt Jamie Hill (Class of '11) and 2Lt Landon Lavictoire (Class of '12) as her troop commanders. Over the past 12 months, E Bty participated in a number of exciting exercises such as a 2 CMBG Bde Ex MAPLE RESOLVE in Wainright, AB, in October 2011 and a Bty deployment for Ex SOUTHBOUND TROOPER in Fort Pickett, VA. Their para mortar troop augmented 3 RCR on the Joint Operation Access Exercise (JOAX) in Fort Bragg, NC, in Feb 2012. This past May the Bty also had an outstanding performance on a 2 CMBG defense Ex SPARTAN BEAR II in Meaford, ON.
Recently, Sarah and a number of officers and soldiers in the Battery completed the Petawawa Ironman on 6&7 Sept 2012. This was a huge personal and professional accomplishment for all that completed it. This fall they are gearing up for the Fall Regimental Gun Camp which will see the Bty deploy with the Regt to North Bay and Petawawa throughout the month of November.
Sarah and her husband James keep busy with their two girls (Jenna, 6, and Lauren, 4). They are waiting to see what the future holds as her two year command will end APS 2013. (SARAH.HEER@forces.gc.ca)
22503 Steve Tousignant, Class of '03, serves as Coord in Director Armoured Vehicles Program Management (DAVPM), a part of the Land Equipment Program Management Division (DGLEPM) at National Defence Headquarters. DAVPM is responsible for providing both Project Management Staffs and Equipment Management Teams to ensure the operational readiness of wheeled armoured vehicles.