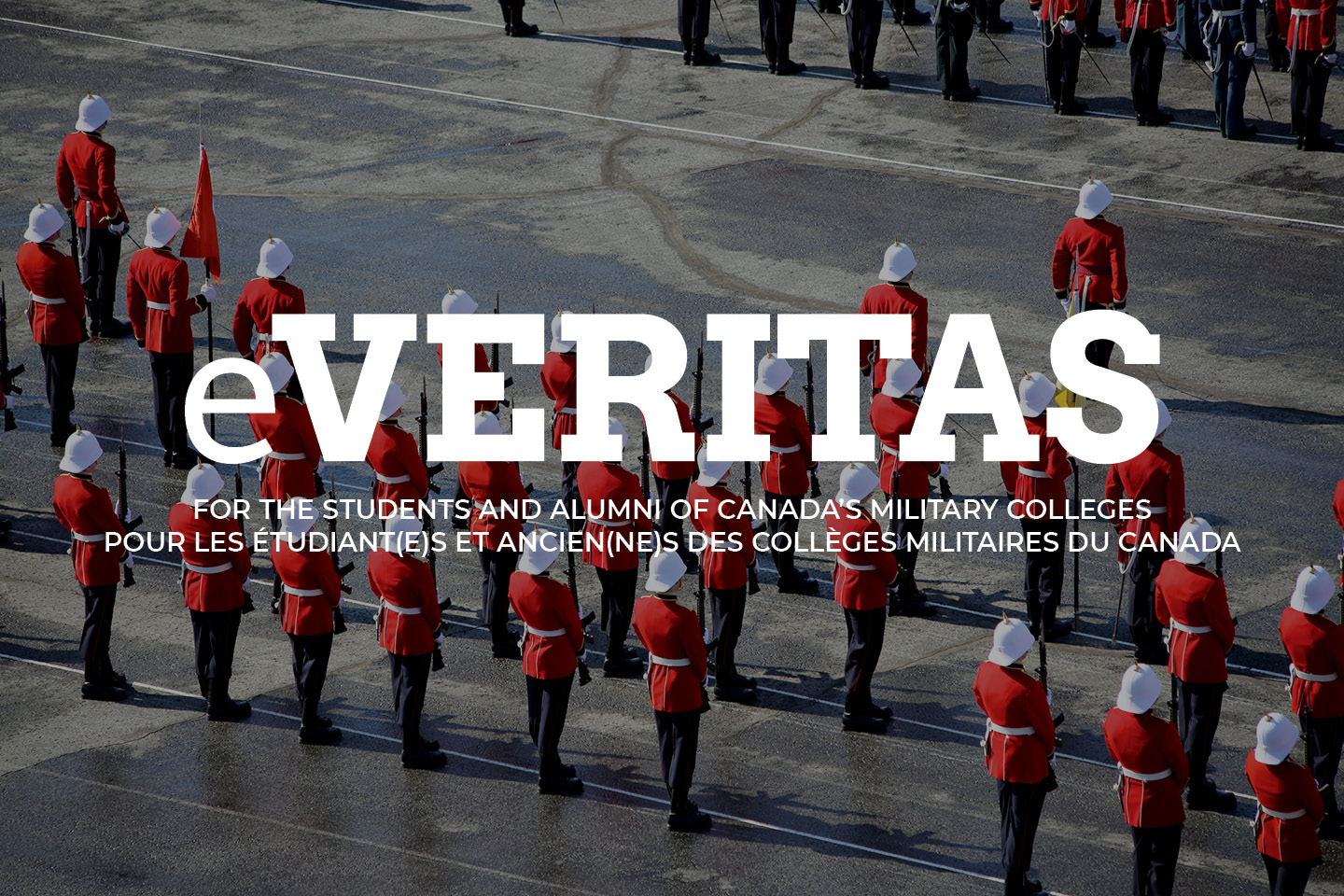 1. High School Drop Out in 1975; BSc Math & Physics, Space Science at Royal Military College of Canada; Graduated as Canada's 1st Woman Space Scientist; current CEO, CanDew Scientific
2. Entrepreneur / co-founder at Solantro
3. President and CEO at Tantalus Systems Corp.
4. Executive Director at Peace Operations Consulting
5. President C4ISTR Incorporated
6. Director Equity Sales specialized HOLT valuation
7. Executive Seeking New Opportunities
8. Senior Delivery Manager, Risk Management Systems at Scotiabank
9. General Manager, ACRA Business Unit, part of Curtiss Wright Controls
10. Operations Manager, Joint C2ISR at Thales Canada; active in his community, and non-profit ventures
11. is a major in the Primary Reserve of the Canadian Forces, an aide-de-camp to the Lieutenant-Governor of Ontario; a Past Master of the Grand Lodge of Ancient Free and Accepted Masons (Ontario) and Past First Principal of the Grand Chapter of Holy Royal Arch Masons (Canada)
12. Program Manager at DND; Previous: Conference Board of Canada, HDP Mgmt Consulting and ADGA Group International
13. Looking for Opportunities at Oz. Application Developer, Database Administrator, and Technical Specialist in a wide variety of business applications. Particularly interested in data warehousing, and reporting using DB2-UDB, and MS-SQL Server
14. Is the new Chair of the Syllabus Committee at RMCC
15. Project Director at SNC-Lavalin – Global Training and Simulation Services
16. Senior IT Security Consultant with over two decades of experience
17. Business Leader : General Management & Operations
18. President at Canadian Aviation Heritage Centre
19. Speaker at the physics colloquium which took place, October 4th at RMCC – Title was The Aurora Borealis
20. GARTNER, Primoris Associates Inc., Precision Security Consulting
21. Retired with an interest in international business, aviation, and renewable technologies
22. Volunteer high quality writer of e-Veritas articles over the past years
23. Former varsity soccer player; current Navy Logistics Officers serving at RMCC
24. Head Athletic Therapist at Royal Military College of Canada; Guest Lecturer and Placement Supervisor at St. Lawrence College
1. M0488 Dawn Ottman – High School Drop Out in 1975; BSc Math & Physics, Space Science at Royal Military College of Canada; Graduated as Canada's 1st Woman Space Scientist; current CEO, CanDew Scientific

2. 16335 Antoine Paquin – Entrepreneur / co-founder at Solantro
3. 15161 Eric Murray – President and CEO at Tantalus Systems Corp.
4. 10155  Gregory Mitchell – Executive Director at Peace Operations Consulting
5. 19323 Bruce Conlin – President C4ISTR Incorporated
6. 17166 Jas Kundi – Director Equity Sales specialized HOLT valuation
7. 14614 Andrew Pierce – Executive Seeking New Opportunities
8. 12316 Kevin Miller – Senior Delivery Manager, Risk Management Systems at Scotiabank
9. 14724 Charles Falardeau – General Manager, ACRA Business Unit, part of Curtiss Wright Controls
10. 15928 Marek Wakulczyk – Operations Manager, Joint C2ISR at Thales Canada; active in his community, and non-profit ventures
11. G1004 Edward Denbeigh is a major in the Primary Reserve of the Canadian Forces, an aide-de-camp to the Lieutenant-Governor of Ontario; a Past Master of the Grand Lodge of Ancient Free and Accepted Masons (Ontario) and Past First Principal of the Grand Chapter of Holy Royal Arch Masons (Canada)
12.10981  Lawrence O'Keeffe – Program Manager at DND; Previous: Conference Board of Canada, HDP Mgmt Consulting and ADGA Group International
13. 7686 John Perkins – Looking for Opportunities at Oz. Application Developer, Database Administrator, and Technical Specialist in a wide variety of business applications. Particularly interested in data warehousing, and reporting using DB2-UDB, and MS-SQL Server
14. Dr. Philippe Constantineau – Is the new Chair of the Syllabus Committee at RMCC
15. 15937 Yolande Bergeron – Project Director at SNC-Lavalin – Global Training and Simulation Services
16. 15453 Mike Smith – Senior IT Security Consultant with over two decades of experience
17. 15950 Brian Collict – Business Leader : General Management & Operations
18. 5188 John Lawson – President at Canadian Aviation Heritage Centre
19. Laureline Sangalli – Speaker at the physics colloquium which took place, October 4th at RMCC – Title was The Aurora Borealis
20. 12157 Wayne Boone – GARTNER, Primoris Associates Inc., Precision Security Consulting
21. 17039 Chris Zegger-Murphy – Retired with an interest in international business, aviation, and renewable technologies
22. 25323 Kate Haddon – Volunteer high quality writer of e-Veritas articles over the past few years
23. Margaret Alice (Currie) Hampton – Former varsity soccer player; current Navy Logistics Officers serving at RMCC
24. Joanne Leslie Hudson – Head Athletic Therapist at Royal Military College of Canada; Guest Lecturer and Placement Supervisor at St. Lawrence College