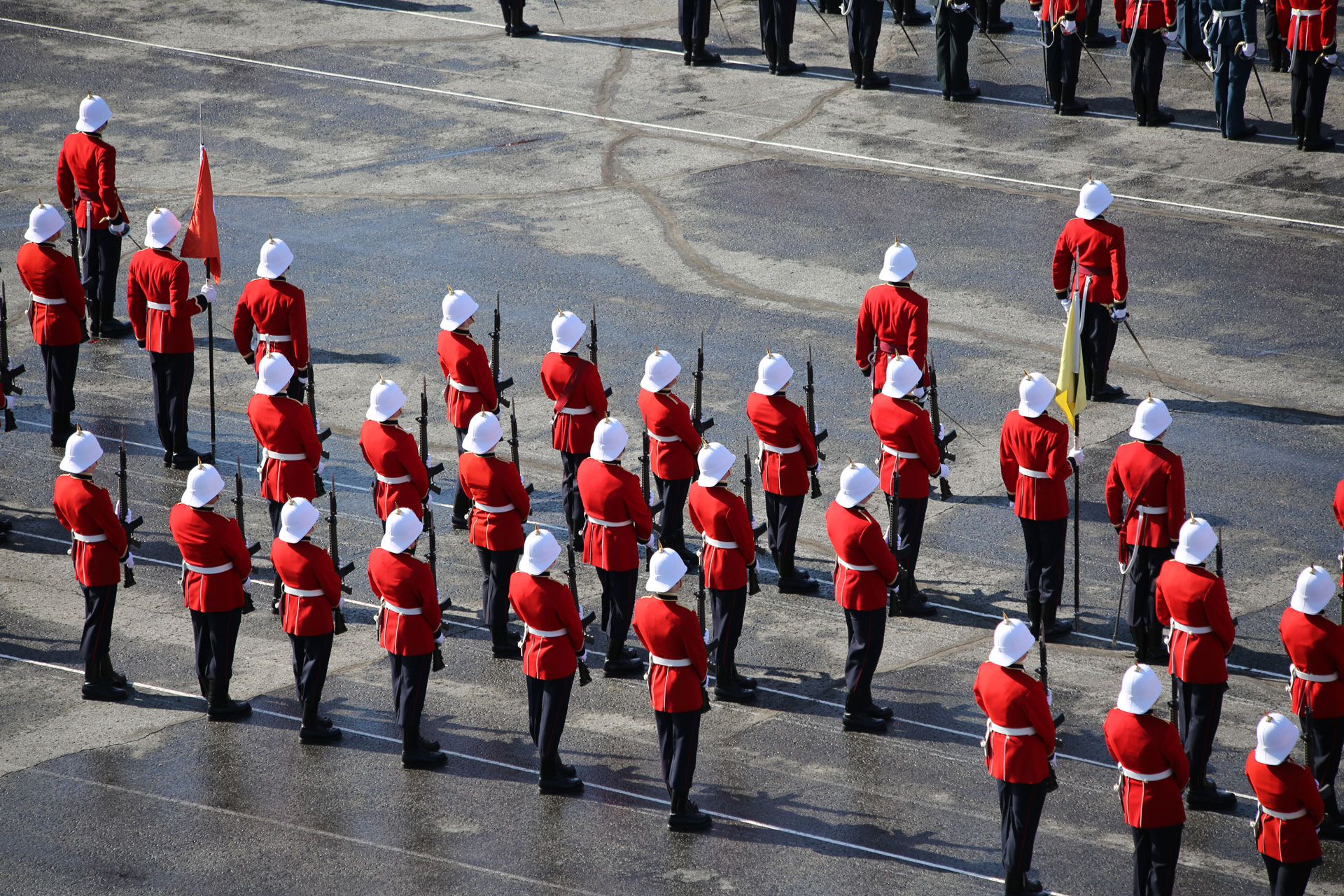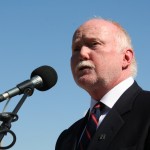 "This is a very proud and happy day for the RMC Foundation, for the College and, I am sure, for Mrs. Birchall and the members of the Birchall family. Today we are marking the completion of a five year journey. The construction of the Birchall Pavilion and the funding support provided represents a significant milestone for the RMC Foundation in our efforts to support the College and cadets."
"…14 Classes and over 300 individuals who contributed funds to the project, there were many individuals and groups who played a significant role in allowing us to be here today, far too many for me to list…"
"This facility is built on hallowed ground. Hallowed, because it is home to an institution that has given rise to such great leaders such as Air Commodore Birchall. Hallowed as well because of its physical place in the history of our country.
But being built on hallowed ground is not without its difficulties; and sometimes Archeology trumps Athletics. As a result, the cost of this facility has changed over time; and the fundraising yardsticks have moved on us, more than a few times."
9660 Cameron Diggon (RMC 1973) president RMC Foundation  3 October 2009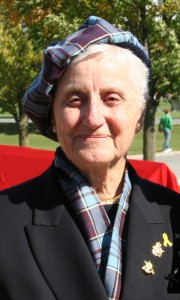 "This is a memorial day indeed. When my late husband, A/C Leonard Birchall walked out of the prisoner of war camp in Japan he carried little with himbut lice and a legacy of horror. delousing freed him of vermin but the horror was his forever. He never escaped it for a single day or night.
When I asked him how he survived the worst of the torture and the brutality he answered me in three words and three initials.
My training at RMC."
Kathleen Birchall – 3 October 2009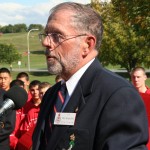 "While I am here representing the class of 66, I am also standing in for the lead fund raiser for our class, and one of the key personalities which led to this wonderful day, and that is John Van Haastrecht. I am very sorry that John is not here this afternoon, but if he was you would not have heard what I am about to tell you. John volunteered to lead the fund raising efforts of our class at our 35th reunion in 2001. When the idea of the Navy Bay Pavillion was first aired he suggested that this would follow in our class tradition of giving things to the College which had a direct effect on the cadets. Previously we built (in the spring term of our grad year) route 66, the sidewalk from Lasalle to the library and then on our 25th reunion we gave the College the Gazebo. John also was the one who came up with the proposal to name the pavilion after our Commandant, Air Commodore Birchall, and made the acceptance of that name a pre-requisite to our pledge to raise and contribute $400K to the project. Finally John, along with Mike Potter were two of the most generous donors to the cause."
6776 Tim Sparling (CMR RMC 1966) – 3 October 2009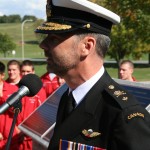 "The Birchall Pavilion is another example of the excellent work by the RMC Foundation and in particular, the Class of 1966 that spearheaded this project and the tremendous assistance and support of the Birchall Family.
The partnership and collaboration between the RMC Club of Canada Foundation, my two immediate predecessors, the College Engineering and the Athletic Department staffs persevered to make this dream a reality.
I would specifically like to recognize a few of those individuals now: former commandants, MGen Tom Lawson and BGen Jocelyn Lacroix, the Old Brigade Adjutant, Mr Al Roberts, the RMC Engineering Officer, Maj Julia Atherley, from Defence Construction Canada, Mr Brian McConnell and Mr Dominic O'Neill, RMC Director of Athletics, Mr Darren Cates and former Vice-President of the RMC Foundation, Mr Steve France."
15185 Commodore WS Truelove – Commandant RMCC – 3 October 2009