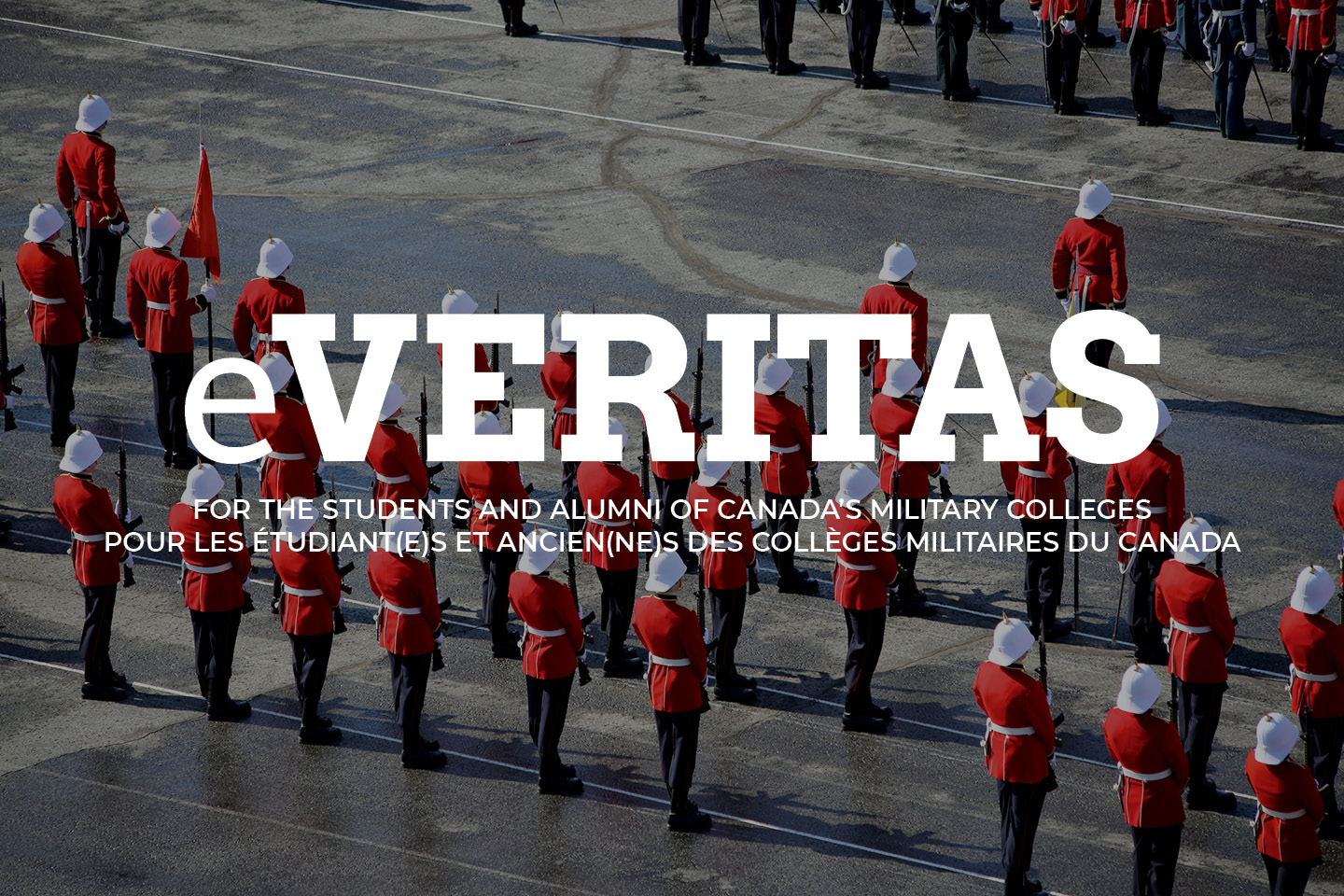 20821 Maj Monique Parisian will be retiring from the Canadian Armed Forces on 12 September 2013 after 20 years of loyal and dedicated service. Monique joined the CAF in 1993 as a signals officer. She graduated from the Royal Military College of Canada in 1997 with a Chemicals and Materials Engineering degree.
Upon completion of her occupational training at Canadian Forces School of Communications and Electronics (CFSCE) in Kingston, she reported for duty at 1st Canadian Division (1st Cdn Div) on 5 Jan 1998, the day after the ice storm began. After Op Recuperation and a posting to Val Cartier, she spent the early years of her career learning her occupation and leadership skills at 5 Quartier general et escadron des transmissions, 5 regiment du genie de combat, and 5 battalion des services du Canada.While with 5 Brigade she had the extraordinary opportunity to deploy twice, to the Central African Republic and to Bosnia.
In 2002, Monique was posted back to the home station at CFSCE where she ultimately became the school adjutant attacking the administrative and disciplinary functions that come with the job. She went on to command the Canadian Forces Crypto Maintenance Unit, and then, upon promotion to the rank of Major in 2007, Monique was posted to the Royal Military College of Canada as a Division Commander and was given the honour of helping to lead and shape some extremely talented young officers.
Her final posting was in strategic force development with director capability integration in Chief of Force development, something a little different than she had been used to, but equally challenging and rewarding.
Monique is saddened to say farewell to the inspiring men and women with whom she is immensely proud to have served. She is grateful for the opportunity to retire and to fully dedicate her time to care for her other family.
Monique is looking forward to assuming command of the domestic front and focusing on mom duties for a while with William, 5, and Miriam, 2, and supporting her service spouse Maj Desmond Stewart wherever the service should choose to send them. A small retirement function took place at the Army Officers Mess in Ottawa on 23 July.
__________________________________
20366 Lieutenant-Commander Walter Moniz, will cross the brow for the final time on 23 August 2013 after more than 21 years of loyal and dedicated service to the Canadian Forces,. LCdr Moniz got his first taste for military life as a sea cadet with RCSCC Ojibwa in the Greater Toronto Area from 1987 to 1992.
At the tender and highly impressionable age of 18, he left the cadet organization for the Royal Canadian Navy, swearing that he would pursue MARS training but would never be a submariner. Following graduation from RMC with a degree in Military and Strategic studies in 1996, LCdr Moniz completed his MARS training and, after sober second thought, he specifically requested a posting to the submarine community.
He qualified as a submariner on HMCS Okanagan, and also served on HMCS Ojibwa and HMCS Victoria.
After completing his underwater warfare qualification, he was posted to HMCS Halifax and conducted a NATO tour in 2000. A year later, he was asked to serve as the naval gun run officer before transferring to the public affairs branch. As a Public Affairs Officer (PAO) , LCdr Moniz completed his qualification training in Ottawa and Fort Meade, Maryland, where he finished as top candidate in Ottawa and missed honours in Fort Meade by 0.02 percent but he swears he's not obsessed about it.
For his first PAO posting he served as the Judge Advocate General / Land Force Area PAO for two years before embarking on a five year posting with the Canadian Special Operations Forces Command. During that time, he served with Joint Task Force 2 (JTF2) and completed post-graduate training at the naval postgraduate school in Monterey, California, where he graduated as Top student.
Upon returning to Ottawa, he continued to serve at CANSOFCOM HQ. He is the only PAO to have conducted both domestic and overseas tours with CANSOFCOM but he can't talk about it. LCdr Moniz has served three tours, two of them in Afghanistan, and has spent nearly a year of his life providing support in that theatre of operations. He has also supported numerous domestic and international operations but is most proud of his participation in the Swiss Air disaster recovery effort in 1998, where his watch found both black boxes of that ill-fated flight.
He was awarded the Queen's Diamond Jubilee Medal for his input to the Security and Communications plan for the 2010 Vancouver Olympic Games, was recently presented with the Commander Royal Canadian Navy Commendation for his support to the RCN within the greater Toronto area, and remains the only PAO in Branch history to wear Submarine Dolphins.
LCdr Moniz returned to his hometown of Toronto in 2009 where he has served to date as the senior public affairs officer for the National Defence Public Affairs Office-Ontario. During this time, he has successfully and proudly helped Canadian Forces members tell their stories throughout the province, enabling them to connect with the Canadian public. His departure lunch will be held at HMCS Bytown on Friday, 23 august to ensure our friend and foe actually swallowed the anchor and crossed the brow for good.