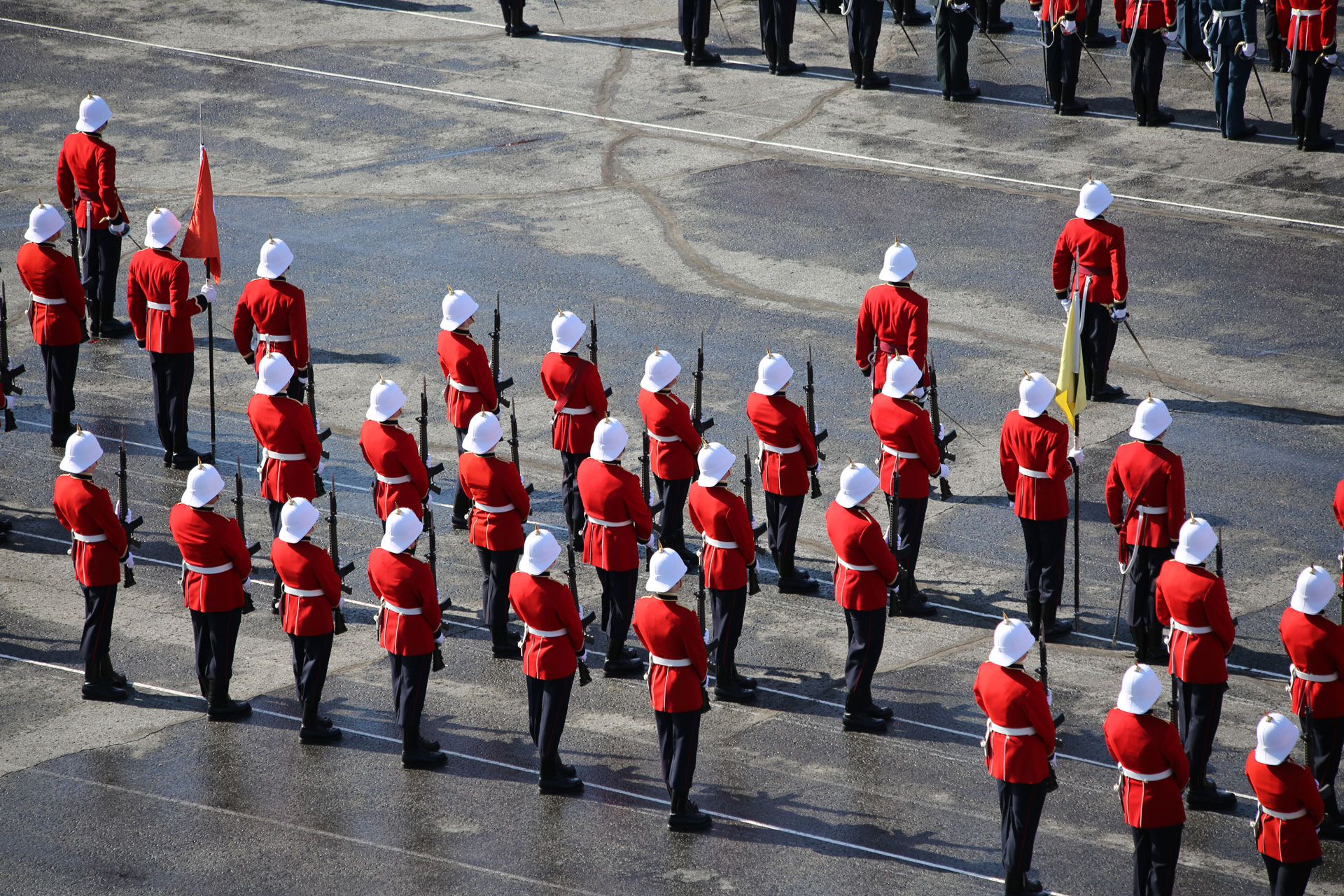 Tributes pour in after oldest polar bear dies in Winnipeg
The RMC Polar Bear Connection
Tributes and remembrances of Debby, who was the world's oldest living polar bear, flooded into the Winnipeg zoo on Tuesday after officials announced the bear was dead.
The 42-year-old polar bear was born in the Russian Arctic in 1966 and came to Winnipeg's Assiniboine Park Zoo as an orphan a year later. The bear's health had been failing in recent months and she was euthanized Monday as her organs began to fail.
Debby gave birth to six offspring with her mate, Skipper, who died in 1999 at age 34. All her cubs are still alive.
Few polar bears reach age 20 years in the wild, but many have survived into their early 30s in captivity.
Earlier in 2008, at age 41, Debby entered the Guinness Book of World records as the oldest living polar bear. At 42, she was within the top three record-holders for longevity among all eight species of bears, the zoo said. More…
What, exactly, is the link between polar bears and RMC?
"Mascots had been popular in the university sports scene. While I was Commandant of CMR de Saint-Jean, we had designed a mascot and the officer cadets seemed to enjoy its presence at games and other activities. It was suggested to the RMC officer cadets that they consider acquiring one for RMC. Since this initiative moved more independently and more quickly than the change of name for the sports teams, the officer cadets decided on a polar bear as a mascot. When the mascot was designed, not surprisingly, they decided to dress the bear in a scarlet uniform and pillbox hat. The cadets also decided to give the bear a rather fierce look (Most mascots have a friendly look and use gestures to show their mood.). The mascot was used a lot and accompanied us down to West Point for the annual hockey game. The mascot (officer cadet) got so enthusiastically engaged in supporting our team at one point that he/she ended up with a 10 minute bench penalty!
Unfortunately, when it came time to giving the bear its first dry cleaning, the bear's fur went from straight to curly and the mascot began to look more like a fierce sheep than a polar bear. This apparently put him on the benches for good. (ed. The RMC polar bear is currently featured in the RMC museum colouring book. 5611 LCdr (Ret'd) Gerald GL Stowe (RRMC RMC '62) makes up teddy bears with RMC pillboxes and tunics for sale in the Panet House gift shop.)"
Extract from our Commandant Series interview with 6496 BGen (Ret'd) Charles JCA Émond CD (CMR RMC '65)
______________________________________________
U.S. Military Academy at West Point Launches 'Center for Oral History,' an Archive of Soldier Experiences, from Oldest Living Vets to Troops
Online Content Accessible to Cadets, Historians and the Public; Center Seeks to Reverse Nation's Military 'Illiteracy'; Storied West Point 'Class of 1967' and Comprehensive History of War in Iraq Among Center's Initial Projects
Center to include interviews from Secretaries of State and Defense on wartime planning strategy; Among advisory board are documentarian Ken Burns and former presidential advisor Brent Scowcroft, as well as Pulitzer Prize war correspondents; Early segments capture vivid sense of being tested in heat of combat
WEST POINT, N.Y., Dec. 5 /PRNewswire/ — The United States Military Academy at West Point, whose graduates are commissioned 2nd Lieutenants in the U.S. Army, has launched an ambitious Center for Oral History to serve as a living archive on the experiences of American soldiers in war and peace. The Center aims to be a powerful learning tool for West Point cadets and an important research center for historians, as well as a destination for the public to gain greater understanding of the essential and unique calling of the U.S. soldier
______________________________________________
Army Professor Cheers for Navy?
Navy News|by Sgt. Vincent Fusco
WEST POINT, N.Y. – Lt. Col. Donald Outing, an instructor at West Point, said he will proudly wear Army green Saturday, but will be rooting for Navy when the two academy teams play.
Outing played football for the U.S. Naval Academy from 1979 to 1982. He was recruited by then-Navy football coach George Welsh and played as a defensive tackle until Welsh left in 1982.  More
______________________________________________
A Teacher speaks out on students bullying teachers. Robert Smol holds degrees from McGill and Queen's universities and the Royal Military College. Robert Smol was a full-time graduate student in the RMC War Studies department from 1988-1990. He received his MA in 1991. He also holds degrees from McGill and Queen's and a journalism diploma from Humber College. He has taught with RMC's Continuing Studies department on several occasions since 1997. For most of the last 15 years, he has been teaching elementary and high school students in the Greater Toronto Area. A 2005 survey conducted by the Canadian Teachers Federation revealed that 35 per cent of teachers had witnessed a student physically assaulting or intimidating a teacher. The same study found 60 per cent of teachers had seen a student verbally abusing a teacher at a level "more than just an angry exchange." Overall, almost 40 per cent of teachers in this province reported having been bullied by their students. Of this group, the most severely affected are the intermediate (Grades 7-9) teachers, where 50 per cent reported having been bullied by their students. Why are teachers being bullied so much? To answer th i s, we have to look at what I call the three problem p's: permissiveness, parents and principals. Source
______________________________________________
Keith Neilson, Professor of History at the Royal Military College of Canada, co-wrote 'The Permanent Under-Secretary for Foreign Affairs, 1854-1946', which was published by: Routledge, 4th December 2008. Chief among the personnel at the Foreign Office is the Permanent Under-secretary, the senior civil servant who oversees the department and advises the Foreign Secretary. This book is a study of the twelve men who held this Office from 1854-1946. Source
______________________________________________
The Combating Terrorism Center at West Point is pleased to announce the release of "The Globalization of Martyrdom: Al Qaeda, Salafi Jihad, and the Diffusion of Suicide Attacks," by Dr. Assaf Moghadam, Senior Associate at the Combating Terrorism Center. This groundbreaking volume examines the rise and spread of suicide attacks over the past decade. Sorting through 1,270 terror strikes between 1981 and 2007, Dr. Moghadam attributes their recent proliferation to the mutually related ascendance of al Qaeda and its guiding ideology, Salafi Jihad, an extreme interpretation of Islam that rejects national boundaries and seeks to create a global Muslim community. He uses individual examples from the Middle East, Southwest Asia, and Europe to show how the elite leaders of al Qaeda and affiliated groups and their foot soldiers interact with one another and how they garner support—and a growing number of converts and attackers—from the Muslim community. Based on over a decade of empirical research and a critical examination of existing thought on suicide attacks, Dr. Moghadam distinguishes the key characteristics separating globalized suicide strikes from the traditional, localized pattern that previously prevailed. This unflinching analysis provides new information about the relationship between ideology and suicide attacks and recommends policies focused on containing Salafi Jihadism.
The book is available for purchase from the Johns Hopkins University Press – Here
______________________________________________
Spouses of slain soldiers to get first dibs at government jobs
CAPTAIN HONORED FOR 52 YEARS SERVICE IN CANADIAN FORCES