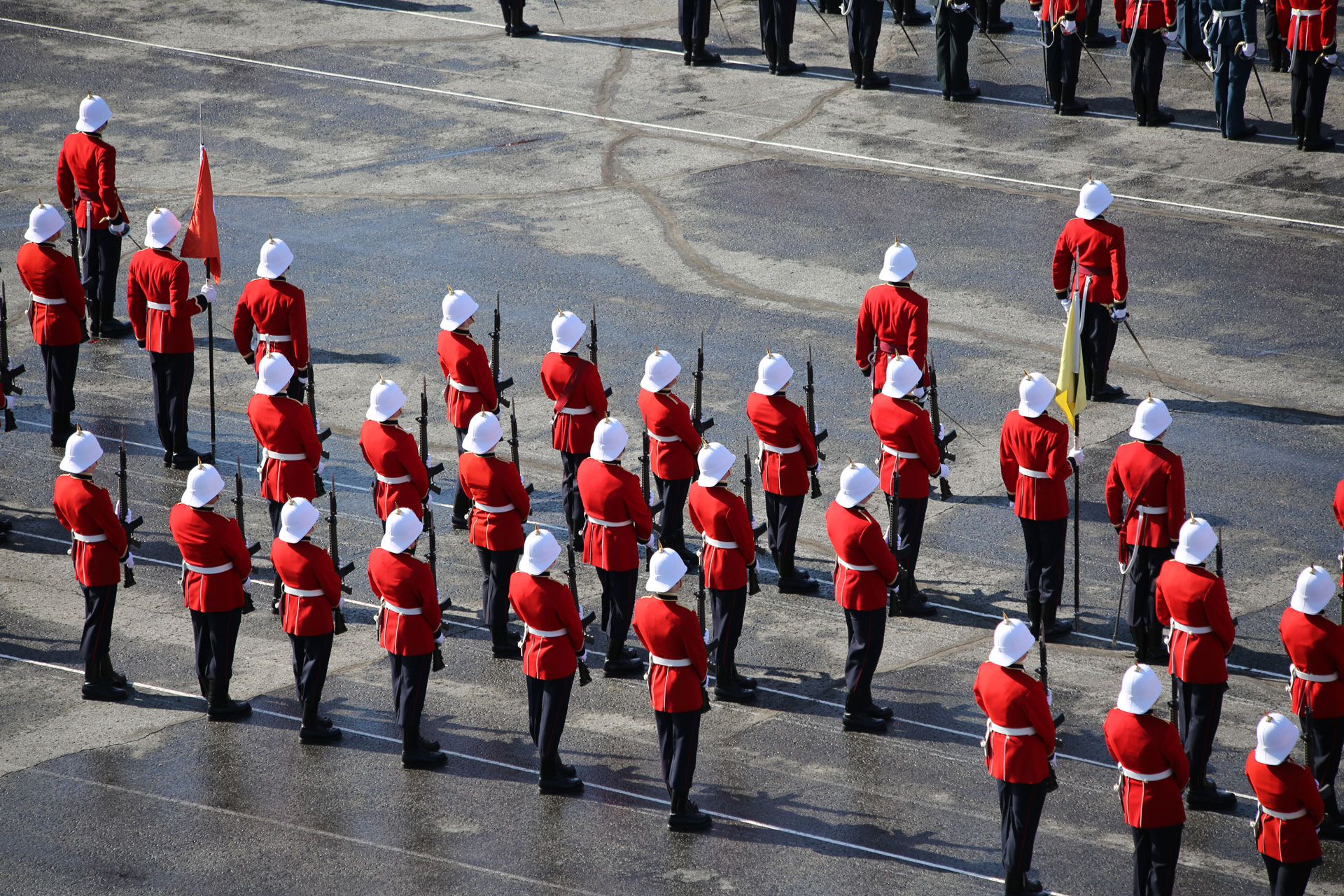 Video: Soldiers to climb Mount Kilimanjaro
___________________________________
Soldiers get wet during assault boat training
___________________________________
Good skeletons in her closet
In 2002 she started work with Royal Military College as a research associate. She also had her eye on Habitat for Humanity. "Habitat was something I really started following in the 1990s," she said. "I became enamored of the idea. … Read the article
Sandy Berg – Contractual Employee – Military Psychology And Leadership
___________________________________
Kingston local soars onto Thousand Islands stage
Much of the play covers the years of the First World War, starting from 1914, when Bishop left the Royal Military College (RMC) to enlist. In a series of anecdotes he recounts his battles and the thrill of flying, occasionally singing and enacting his …  Read the entire article
Billy Bishop Goes to War
___________________________________
Labour party to offer military veterans membership for 1p
___________________________________
Vancouver Branch is having Alison MacLean speak at their AGM in October
The RMC club in Vancouver is having Alison MacLean speak at their AGM in October. She is a video-journalist, and has produced many documentaries about the armed forces in Canada. Most recently, she produced a video on the Navy's 100th – A West Coast Celebration – and a video on the Centennial Tattoo. Her website is www.tomboyproductions.tv
___________________________________
Canadian Forces to order new uniforms, decides old design a poor fit
"Substantial improvements to the current uniform are now being assessed by the Canadian Forces,"
___________________________________
West Point plans new $131M barracks for cadets
___________________________________
U.S. Army wants to rid top ranks of toxic leaders
___________________________________
Louisbourg native added to RMCC senior ranks
"I don't look at myself that way. I'm a military member so whatever rank I have on my shoulder that's what I am,"
___________________________________
Hockey Canada aiming to keep kids in the game
"If we go from September to December maybe kids can ski or play volleyball and basketball, do other things,"
Mike Bruni – Chairman of the Board  – Father of three Ex Cadets – Jess, Amanda & Gino
___________________________________
Laurier announces new sport model
"With the needs of our student population changing and the continued financial constraints being imposed on university athletic and recreation departments, we believed it was time to restructure so that we could continue to have success in all the areas in which we operate,"
Director of Athletics and Recreation Peter Baxter – Read the article
___________________________________
Retired warship at centre of final, vicious, battle in B.C.
___________________________________
Regina researcher hopes to find that aerobic exercise helps vets with PTSD
His first degree was a bachelor of arts in psychology from Royal Military College in Kingston, Ont. He reached the rank of corporal and spent six years in reserve units. Fetzner's grandfather served in Korea and his brother is a captain based at CFB Gagetown.
___________________________________