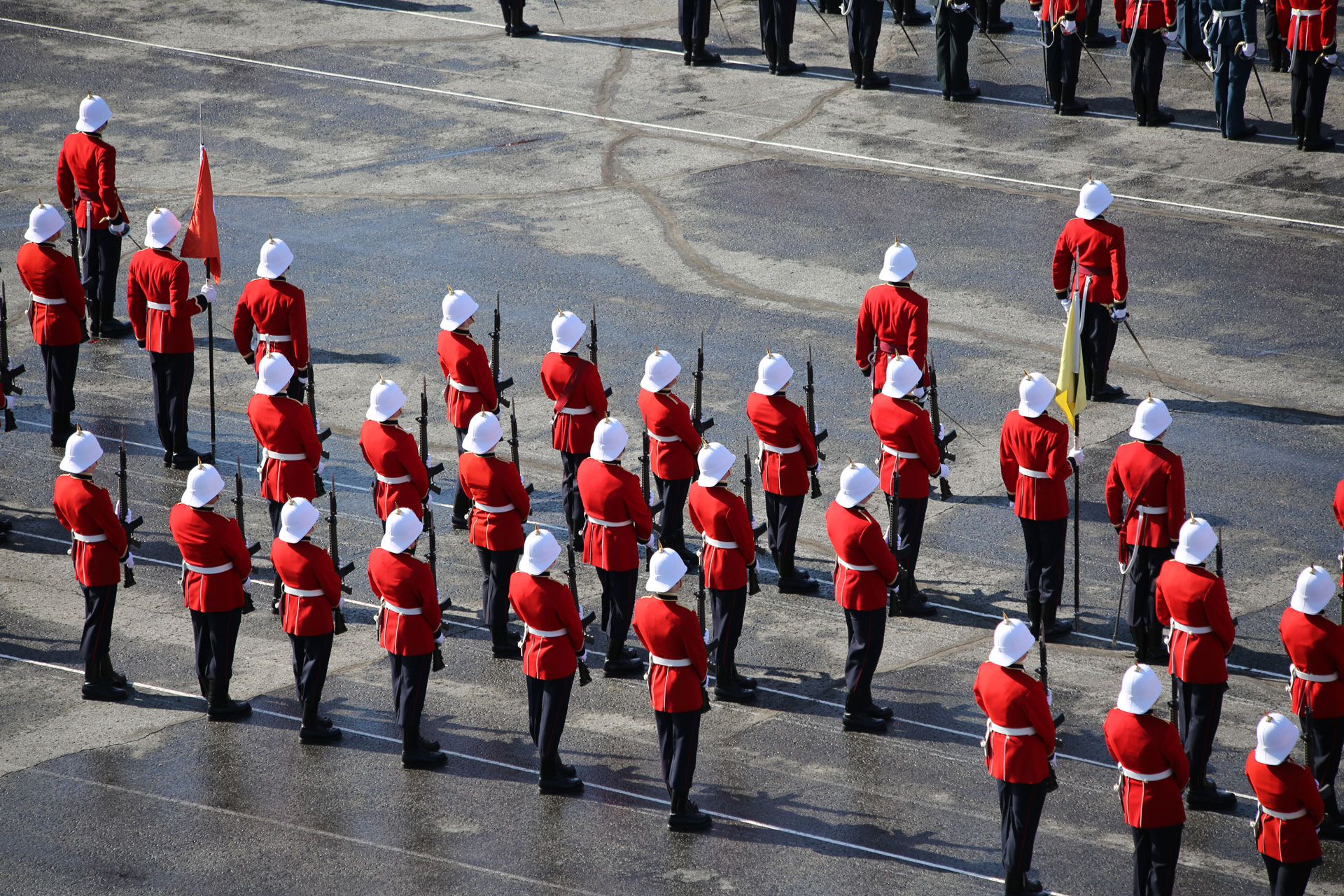 About the Board
The Canadian Forces Grievance Board is an administrative tribunal with quasi-judicial powers, independent from the Department of National Defence (DND) and the Canadian Forces (CF).
The Board was created on March 1, 2000, in accordance with legislation enacted in December 1998 that contained amendments to the National Defence Act (NDA).
The purpose behind these amendments, and the fundamental reason for creating the Board, was to create an organization that would play a distinctive role with regard to the Canadian Forces' grievance review process in support of the government's public policy values of equity, transparency and fairness for all.
Only the Board has the statutory mandate to submit findings and recommendations to the Chief of the Defence Staff (CDS).
The Board conducts objective and transparent reviews of grievances with due respect to fairness and equity for each individual member of the CF, regardless of rank or position. It plays a unique role within the military grievance review process because it ensures that the rights of CF personnel are considered fairly and impartially in the best interests of both parties concerned, thus balancing the rights of the grievor against the legal and operational requirements of the CF. Source
À propos du Comité
Le Comité des griefs des Forces canadiennes est un tribunal administratif doté de pouvoirs quasi judiciaires, indépendant du Ministère de la Défense nationale (MDN) et des Forces canadiennes (FC).
Le Comité a été créé le 1er mars 2000 en vertu des dispositions législatives modifiant la Loi sur la Défense nationale (LDN), édictées en décembre 1998.
L'intention derrière ces amendements, et la raison fondamentale pour la création du Comité, était de mettre sur pied une organisation qui jouerait un rôle distinct dans le processus de règlement des griefs au sein des Forces canadiennes, tout en soutenant la politique publique du gouvernement et ses valeurs d'équité, de transparence et d'impartialité pour tous.
Seul le Comité a le mandat légal de soumettre des conclusions et recommandations au Chef d'état-major de la Défense (CEMD).
Le Comité mène des révisions de griefs objectivement et avec transparence, tout en traitant tous les membres des Forces canadiennes avec équité et impartialité, indépendamment du rang ou de la position. Il joue un rôle unique en ce qui concerne le processus d'examen des griefs militaires parce qu'il s'assure que les droits du personnel des FC sont considérés équitablement et agit indépendamment des Forces canadiennes, dans les meilleurs intérêts des deux parties concernées, équilibrant ainsi les droits du plaignant et les conditions légales et opérationnelles des FC. Source
Part-Time Member
17096 Carina Anne De Pellegrin (CMR RMC 1990)  was appointed as a part-time Member of the Board on November 20, 2008.
Ms. De Pellegrin holds degrees in Computer Engineering (Royal Military College, 1990) and in Common Law (University of Ottawa, 1997) and was called to the Bar of Ontario in 1999.
A member of the Canadian Forces (CF) for nine years, Ms. De Pellegrin served as an aeronautical engineering officer where she acquired a broad knowledge of the CF's structure and policies. As a contracting officer for the Department of National Defence, she has worked closely with many government departments and Canadian defence contracting companies.
Starting in 1997, Ms. De Pellegrin practiced mainly in the area of intellectual property with an emphasis on patent, copyright and licensing law and litigation. She also gained considerable experience in administrative law in the context of federal government procurement cases. Ms. De Pellegrin also has extensive experience appearing before the Federal Court of Canada and the Canadian International Trade Tribunal, as well as contributing to representations to Parliament on amendments to legislation.
In 2008, Ms. De Pellegrin acted as corporate in-house counsel for an Ottawa company where she advised on many corporate legal matters, including employment law issues and human rights legislation. In her capacity as legal counsel, she advised on the resolution of disputes before the Ontario and Quebec Labour Relations Boards and of human rights complaints before the Canadian and Ontario Human Rights Commissions.
Membre à temps partiel
17096 Carina Anne De Pellegrin (CMR RMC 1990) a été nommée membre du Comité à temps partiel le 20 novembre 2008.
Diplômée en génie informatique (Collège militaire royal, 1990) et en droit (Common Law) (Université d'Ottawa,1997), elle a été admise au Barreau de l'Ontario en 1999.
Membre des Forces canadiennes (FC) pour neuf ans, Mme De Pellegrin a servi comme officier de génie aéronautique et a acquis une vaste connaissance de la structure et des politiques des FC. En tant qu'agent de négociation des contrats du ministère de la Défense nationale, elle a travaillé en étroite collaboration avec bon nombre de ministères et de sociétés ayant des contrats avec la Défense.
À partir de 1997, Mme De Pellegrin a exercé principalement dans le domaine de la propriété intellectuelle, surtout en ce qui a trait au droit et au contentieux en matière de brevets, de droits d'auteurs et de concessions de licences. Elle a également acquis une expérience considérable en droit administratif dans le contexte des cas d'approvisionnement du gouvernement fédéral. Mme De Pellegrin a souvent plaidé devant la Cour fédérale du Canada et le Tribunal canadien du commerce extérieur et elle a participé à des présentations faites au Parlement sur des modifications législatives.
En 2008, Mme De Pellegrin a été avocate-conseil d'une entreprise d'Ottawa. À ce titre, elle a conseillé son employeur sur bon nombre de questions juridiques, notamment en matière de droit du travail et de droit de la personne. En sa qualité de conseiller juridique, elle a fourni des conseils sur le règlement de différends devant la Commission des relations de travail de l'Ontario et la Commission des relations du travail du Québec, ainsi que sur des plaintes en matière de droit de la personne devant la Commission canadienne des droits de la personne et la Commission ontarienne des droits de la personne.