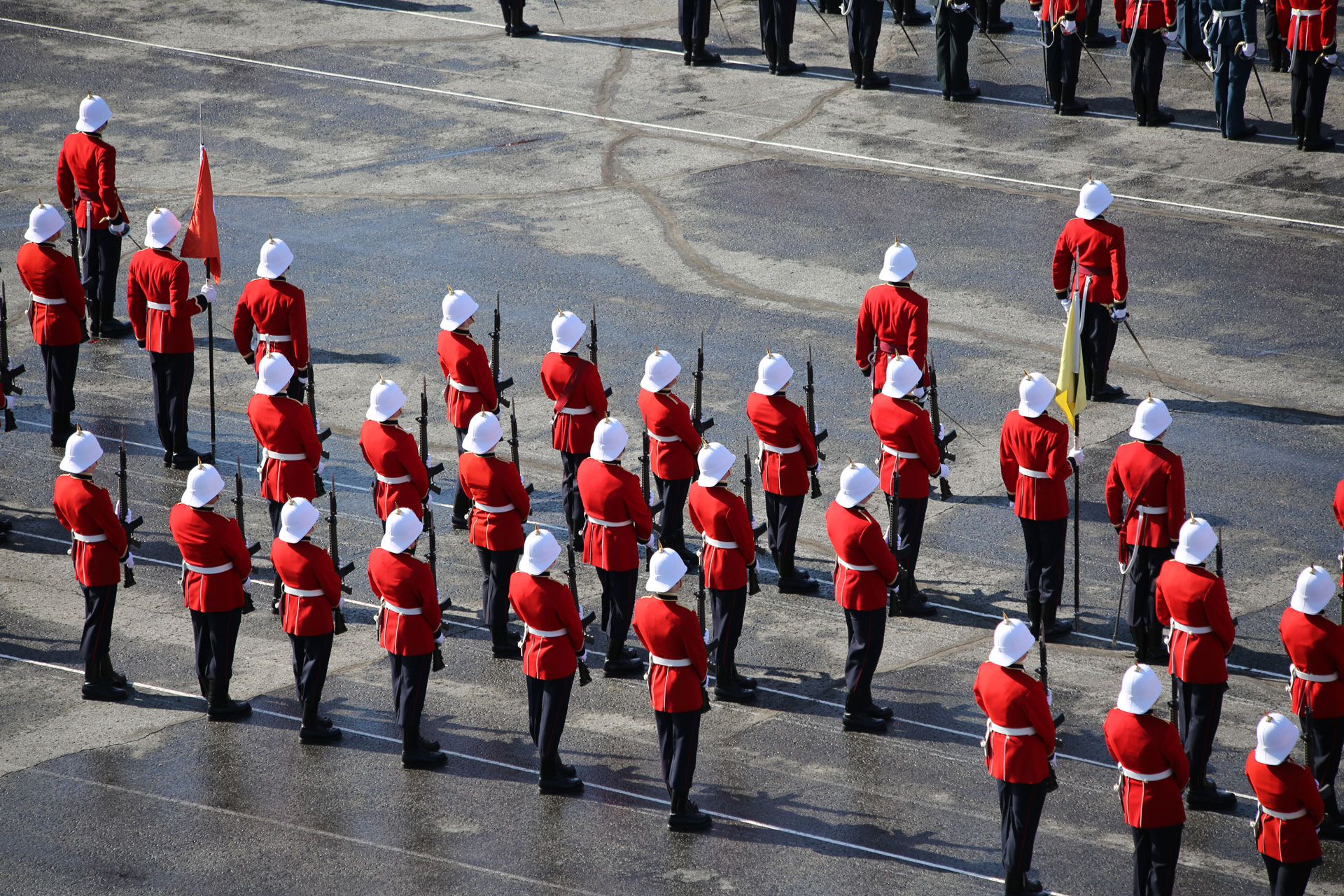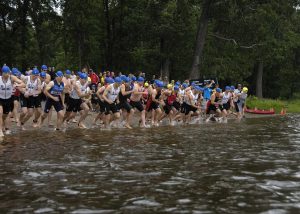 Cadets & Ex cadets all over the place!
By: OCdt Patrick Wheeler
The first CF Triathlon National Championship took place on the weekend of the 11th and 12th of July 2009 at Lac Leamy, Gatineau. About 80 Canadian Forces members made their way to Gatineau for the competition.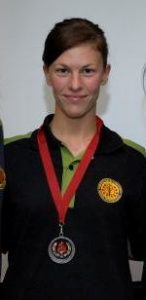 RMC had a strong presence at the event. 11947 LCdr Doug Poucher, 21614 Maj David Brassard, 20733 Lt(N) Trevor Davies, 24010 2Lt Breanne Gibson, 25005 NCdt Aaron Bradley, 24706 OCdt Ashley Galvin, and 24557 OCdt Patrick Wheeler (photo below) competed in the Olympic distance event (1500m swim, 40km bike, 10km run) while 22562 Capt Meghan Cromarty (photo left), 24776 OCdt Emma McDaniel, and 24990 OCdt Serena Palmer competed in the sprint distance event (750m swim, 20km Bike, 5 km run).
Race conditions were not ideal, but thanks to the Lac Leamy Triathlon crew all military members racing the Olympic distance race started at the same time and raced in the same conditions. The swim began at 0700 without wetsuits in Leamy Lake. By the time the lead group was on their second lap of the 5km bike loop it began to rain. The already tight and technical course became significantly slicker with the rain. Several riders went down on the tight corners. Bikes were broken but no bones. Everyone who had an intact bike jumped back on and kept racing.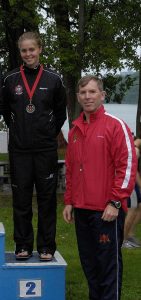 With the weather as it was there were no "recordbook" times but several military Kingstonians placed very well in their field. 11947 LCdr Poucher finished first in his age group and 24010 2Lt Gibson (photo left with MGen Beare) and 22562 Capt Cromarty both finished 2nd in their respective races. Those competing in the Olympic distance event and were not already on the CISM Triathlon Core Team were competing for an opportunity to join the CISM Team. LCdr Poucher and NCdt Bradley both qualified. 2Lt Gibson reinforced her place on the CISM Team with her 2nd place finish.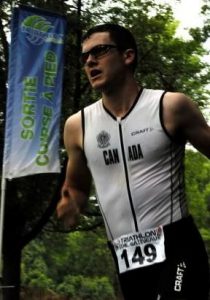 The CISM Team will be competing in Montreal at the Esprit Olympic distance triathlon. This race is held
annually at the Jacques Villeneuve Race Track. It is usually a fast race as the swim is in the canal, the bike course is on the flat race track, and the run is on flat ground. 20733 Lt(N) Davies, 25005 NCdt Bradley, 24557 OCdt Wheeler, and 24706 OCdt Galvin are all training for this race.
Triathlon is a team sport when racing and when training. Athletes draft and feed off of one another's
speed during races. Training in a group has many similar advantages. Group training helps athletes increase effort, motivation and commitment to the sport. Learning to break through mental and athletic barriers is easier to do when someone beside you is doing the same. Anyone (military or civilian, RMC or CFB Kingston) interested in joining the RMC Triathlon group for training can contact Aaron Bradley by email at s25005@rmc.ca.