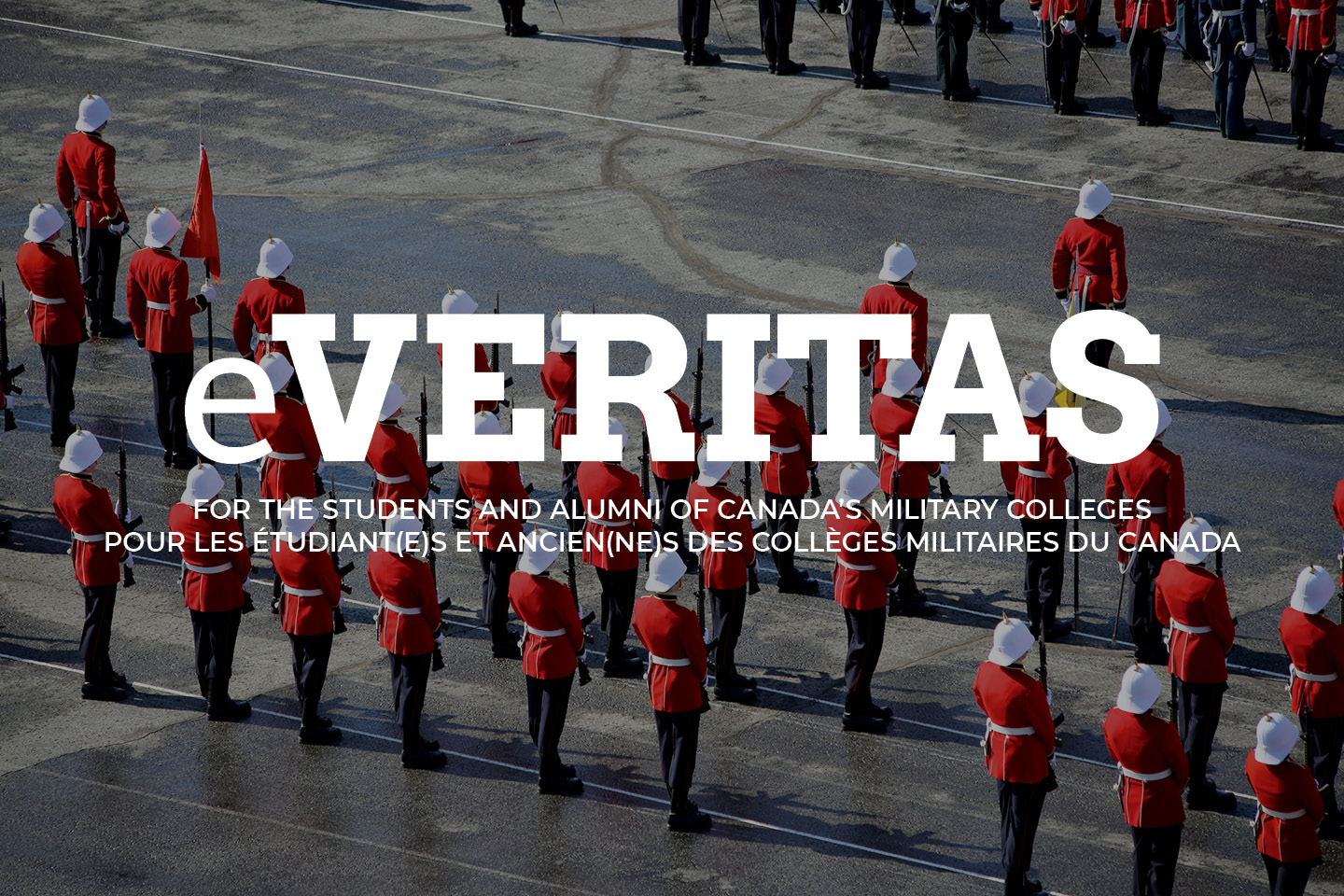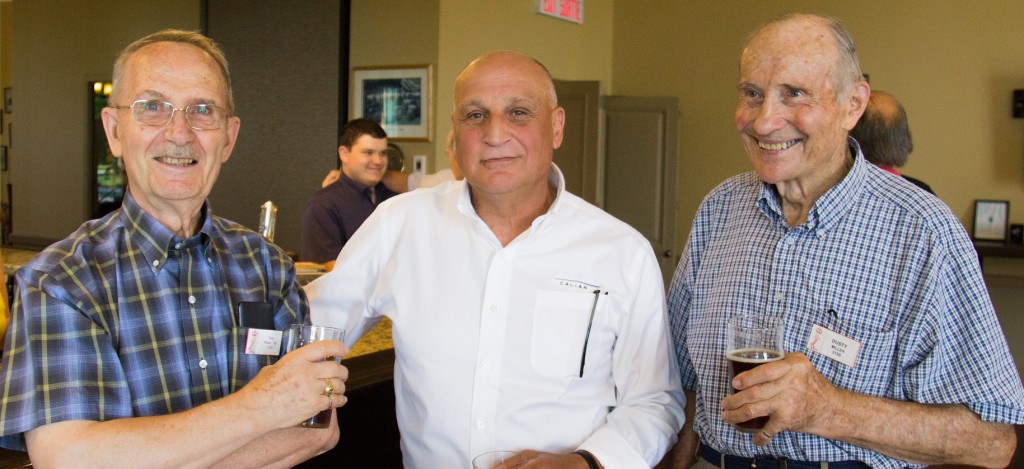 Kingston Branch Aug Luncheon was once again well attended. Prior to the meal many of the Ex Cadets from the area met up for a cool one. Pictured above are (L-R) Ron Mann, Chuck Oliviero who happened to be the guest speaker and Donald "Dusty" Miller. Also spotted in the crowd and visiting from the Ottawa was 6560 Andrew Nellestyn.
Chuck Oliviero Lives Up to Advanced Hype
BY: WJO
The monthly luncheon for the RMC Club – Kingston Branch was held last week ( 6 Aug).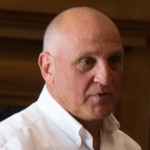 The guest speaker was 10982 Dr. Charles (Chuck) Oliviero. Chuck is currently employed by Calian Technologies as the National Contract Wide Coordinator for the six simulation centres in the Canadian Army. He is also an Assistant Professor (pro tem) at Royal Military College of Canada and an Adjunct Professor of Military History at Norwich University, America's oldest private military academy. He is also the Secretary for the Class of 1976.
The Branch had been trying to have Chuck speak at a luncheon for a good long time. He came highly recommended as a great speaker with a very interesting topic.
His highly interesting talk centered around of what Calian is all about. In his words:  "The best kept secret in the Canadian Forces". The 45 minute presentation – without any talking points or visuals aids certainly caught the attention of all in attendance.  Which was obvious, by the far ranging questions which were asked. So much so, a number of the Ex Cadets are looking into paying a visit to the Army Simulation Centre, which is located at CFB Kingston in the building which was once the Anderson gymnasium to see first-hand, this state of the art equipment in action.
Chuck took the audience on an interesting journey; in what is currently happening and why Canadian Army are recognized as World leaders with this type of technology.
More photos by Curtis Maynard from the luncheon here