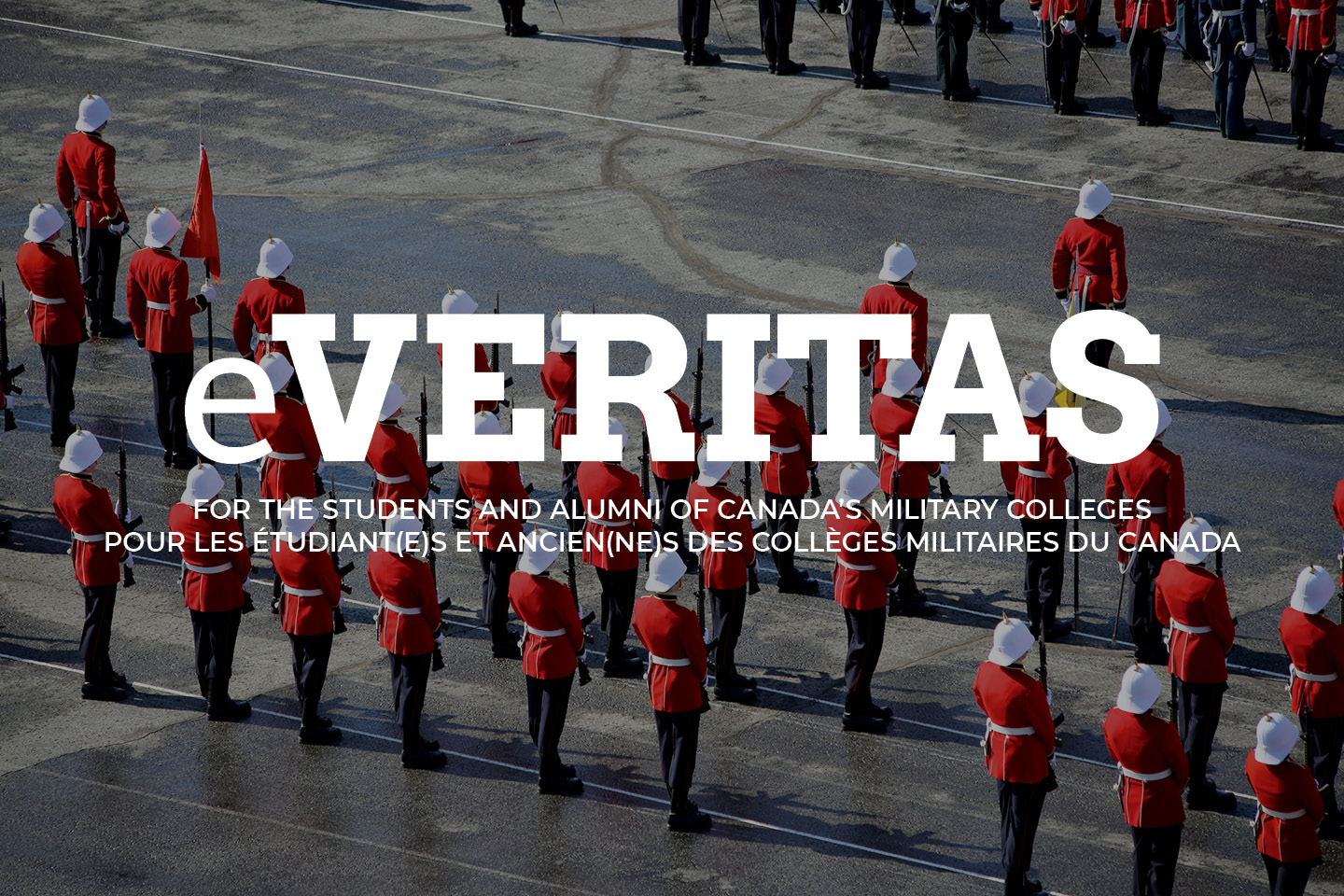 We are always on the look out for ex-Cadets to add to our Class Notes section. If you are an ex-Cadet, and you have something interesting going on in your life, we want to hear about it! Whether it's career related or more in your personal/family life, we want to know to know what's going on with you. Just send a short write up, and, if you want, a recent JPEG photo of yourself, to mike.shewfelt@gmail.com.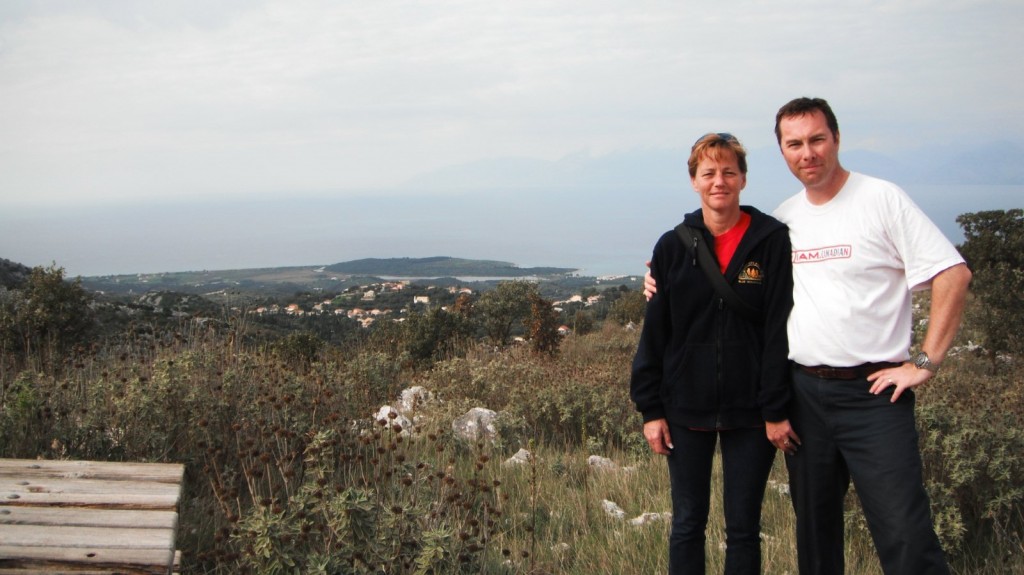 16952 Alex Day, Class of '89, returned last September for a second posting to 1 Canadian Air Division HQ in Winnipeg, this time as A3 Fleet Readiness. He is responsible for implementation of new capabilities such as the new Chinook and Cyclone helicopters and force generation of RCAF combat capability, and every day brings a new challenge. This has followed a deployment to Afghanistan, two separate postings to Cold Lake and one each to Ottawa, Toronto and another to Winnipeg in the last ten years! Sue and Alex are down one more child (two down, one more to go!) as Emily returned to Ottawa this summer to attend Carlton University. Trevor is still out in Alberta now working in the oil and gas industry and Richard remains the last child at home, about to start Grade 9. Sue and Alex enjoy camping at every opportunity and would love to see any ex-classmates who happen to be in the Winnipeg area. They can be reached at alexandsue@hotmail.com.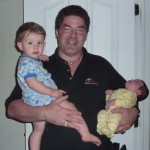 18096 Alain Charron, Class of '92, has been wearing numerous hats since he graduated in '92. For the most part, he has been doing pre-purchase home inspections andenergy audits, but over the last few years, a lot more engineering projects, including infrared thermography, have been hitting his desk. Alain is really looking forward to the next InfraMation conference (largest infrared conference in the World) in Orlando in November where he will be presenting a paper on infrared inspections of flat roofs. Alain is also the proud father of 4 children aging from 3 to 19 years old! (acharron@apgottawa.com)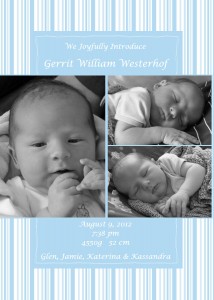 19992 Glen Westerhof, Class of  '95, wife Jamie and daughters Katerina and Kassandra welcomed their son, Gerrit William Westerhof, the newest edition to their family, on Aug 9. (glen.westerhof@telus.net)
22408 Andrew Whitman, Class of '02 / '03 – After a formidably mediocre performance with the artillery, including a tour with STA Battery in Kandahar in 2007, Andrew began to reconsider where he might best serve his comrades in arms. His CO at the time suggested that the square hole he was made for might just be the chaplaincy. So here he is in his final year of studies at Heritage Seminary in Cambridge with his lovely wife Nicole who joined him along the way in Gagetown, and their two little girls born in Petawawa. After graduation, they will move to Nicole's home town – Geary, NB – to complete Andrew's manditory two years of pastoral placement at Sovereign Grace Baptist Church, just a stone's throw from the gate of CFB Gagetown. After that, he will finally be issued back to the Army in 2015.
Two other of Andrew's (original) class-mates – Shiya Janzen (née Sather) and Judson Bridgewater beat him into the Military Chaplain Training Plan. He recalls the rich fellowship of those days back at RMC with the worship band under Padre Bruce Sweet (Airborne!), Bible studies in the dorms and dragging Paul Henderson into the Old Gym in a trench coat, among other things. Perhaps he'll find his way back to the College someday as a chaplain, but for now, his passion remains to be with the fighting troops in their hour of need, God-willing. (agwhitman@hotmail.com)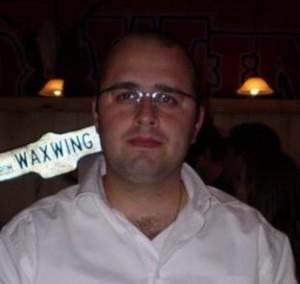 22409 Major Tom Connerty, Class of '02 has returned to RMCC  to pursue a Master's Degree in the Mechanical Engineering Department, as well he will be working with the Paladins hockey team, serving as the Goaltender Coach.
During his days with the Paladins he was involved with two wins over West Point. However, his most memorable experience was in his III year when the team (comprised of cadets only) qualified for the post-season. Making the playoffs for an RMCC team is a feat in itself; however, they beat Queen's in the first round two games straight. They lost a well fought final against U of T – two games to one.
Tom is now an Aerospace Engineer who is a qualified Flight Test Engineer. Upon graduating he attended Empire Flight School in the UK. He then spent over 4 years in Cold Lake as a Flight Test Engineer at Aerospace Engineering Test Establishment (AETE) doing mostly testing on rotary wing aircraft. Following that he was posted to CFB Gagetown as the Squadron Aircraft Maintenance Officer at 403 Sqn.