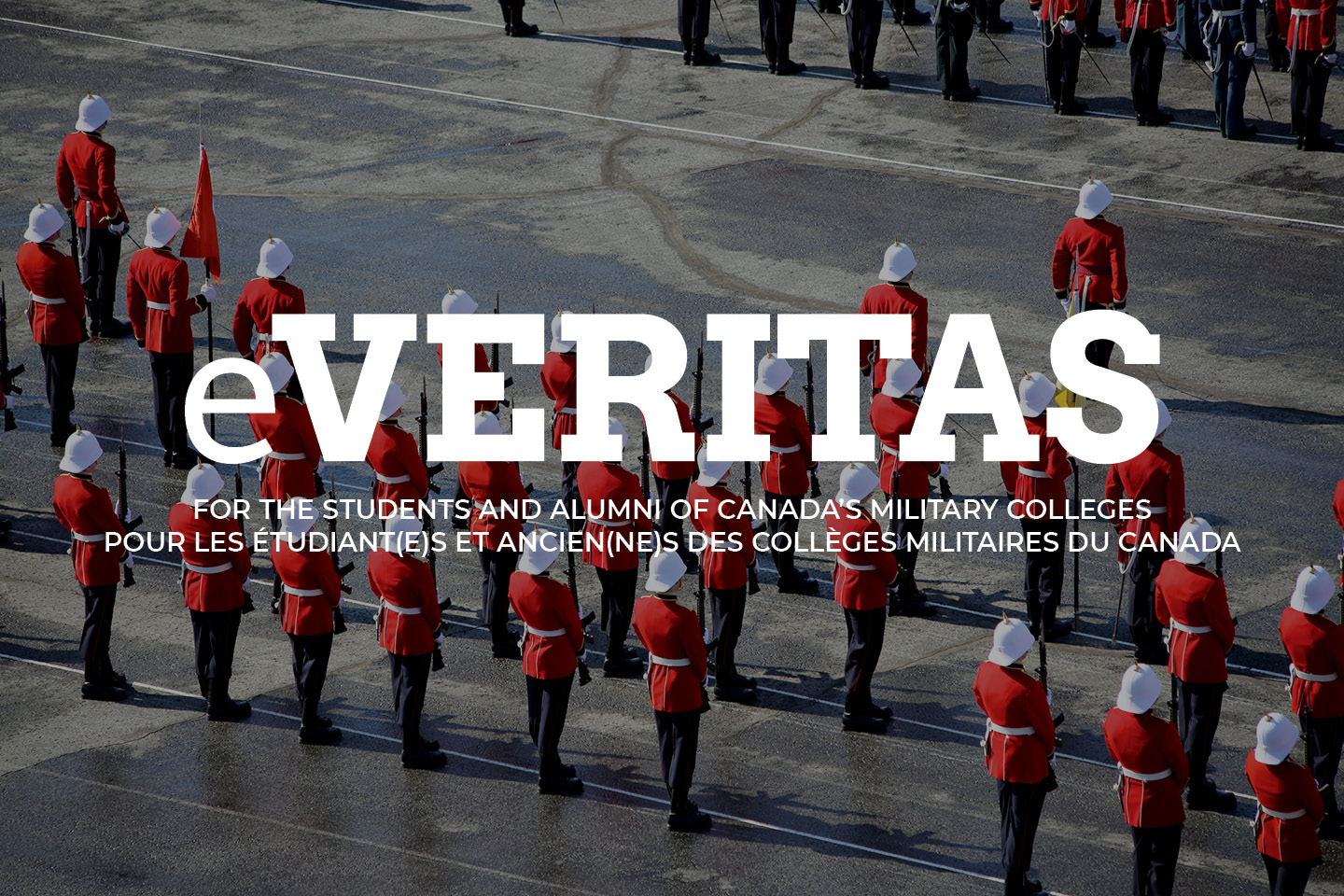 We are always on the lookout for ex-Cadets to add to our Class Notes section. If you or if you know of an Ex Cadet with something interesting going on, we want to hear about it! Whether it's career related or more on the personal/family life, we would like to know what's going on with you and / or them.
Just send a short write up, and, if you want, a recent JPEG appropriate photo, to: everitas.classnotes@gmail.com.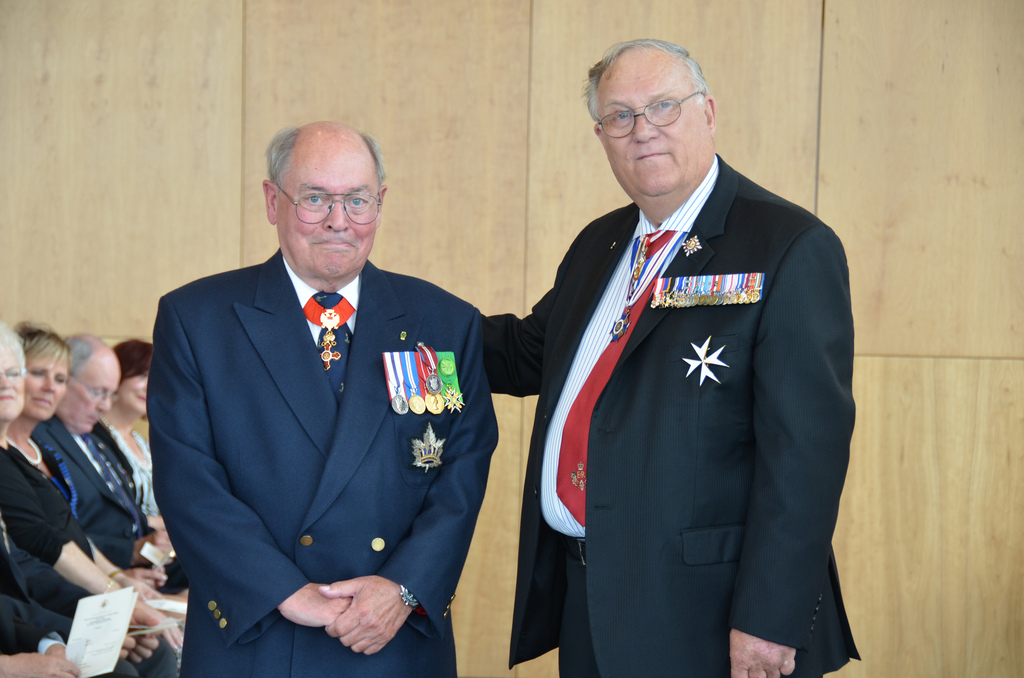 4284 Ian Morgan, Class of '58 (left) recently received The Diamond Jubilee of Queen Elizabeth II, along with his wife Faye. Both  have been longstanding community volunteers. They have donated countless hours working with the Alberta Summer Games, helping at community flu shot centres and contributing their time, energy and expertise to the Naval Museum in Calgary. His Honour, Col. (Ret) the Honourable Donald S. Ethell, Lieutenant Governor of Alberta made the presentation.
7809 Eric Ruff, Class of '68, FCMA (Fellow of the Canadian Museums Association), is the Curator Emeritus of the Yarmouth County Museum where he lives in Yarmouth, Nova Scotia. In his retirement he is working towards a book on the ship portrait collection of the museum. Travel with his wife, Barb, is high on his agenda. They lived aboard a narrowboat on the English canals for six months shortly after retirement and have recently visited South America, Europe and Britain. Eric is 'skipper' of the Yarmouth Shantymen who performed recently at the Lunenburg Folk Harbour Festival and will be singing in Saint John in October. He can hardly believe that he is now a biker and rides a Honda Shadow 750. (ebruff@ns.sympatico.ca)
9918 Doug Dempster, Class of '74 – Major-General (Retired) Doug Dempster returned from his appointment as NATO Assistant Secretary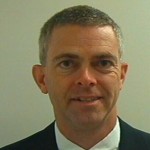 General for Executive Management in Brussels in 2010. He currently serves as the Executive Director of the Centre for Executive Leadership, part of the Telfer School of Management at the University of Ottawa. His focus there is on growing leadership talent in the public and private sectors, a challenge he enjoys. His personal time is focused on downtown cultural activities, cottage life, travel and skiing. (ac.boutilier@hotmail.com)
14415 Richard Dickson, Class of '84 – Col Richard Dickson, CD is the Director of the Canadian Army Land Warfare Centre, which advises the Chief of the Land Staff on the future security environment, the capabilities that will be required to operate in that environment and alternative concepts and technologies to achieve the required capabilities. He was appointed the Commander of the Operational Support Engineer Group, Canadian Operational Support Command (CANOSCOM) on 16 Nov 10 and was also appointed the Branch Advisor for the Canadian Military Engineers on 18 Nov 10. He graduated from the Royal Military College of Canada in 1984 with a bachelor's degree in Mechanical Engineering, and was commissioned in the Canadian Military Engineers. Col Dickson's academic qualifications include a Bachelor of Mechanical Engineering, a Masters of Mechanical Engineering and a Masters of Military Arts and Science. http://www.army.forces.gc.ca/CALWC-CGTAC/bios/staff17-eng.asp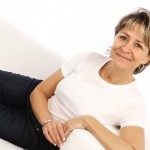 14419 Johanne Durand, Class of '84 – Three years ago Johanne took over the Administrative Officer position to the Vice-Principal of Research and Dean of Graduate Studies at RMCC. It was a logical move, as she had already been the Academic Counsellor to two post-graduate programmes (MADMP and MAMSC) from 2001 to 2004, where she worked for the Division of Continuing Studies at RMCC. Needing a change in between she was the Administrative Assistant at the Kingston Garrison Learning and Career Center where she worked for four years before returning to the College. Johanne is still residing in Kingston, a city she loves, with her husband, 14713 Jean-Luc Derome. They have three boys. (JOHANNE.DURAND@forces.gc.ca)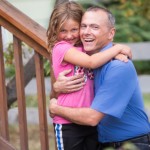 17331 Paul Falvo, Class of '90, is practising criminal defence law and campaigning to be mayor of Yellowknife, NWT. The two-term city councillor keeps busy as a member of the Rotary Club of Yellowknife, paid-on-call firefighter and single dad to 7-year old Juniper. www.falvo.ca (falvo@yk.com)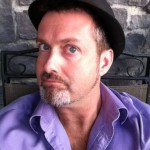 18630 John Estey, Class of '93 – After ending his torrid and tumultuous relationship with the CF in 1996 (what the hell was he thinking?!), John firmly planted himself in Cowtown. Following a brief stint with Chippendales, he settled into the exhilarating world of civil engineering where he spent the following decade or so paving paradise and putting up parking lots. Along the way, he partook in more book learnin' managing to earn his PMP and Gold Seal Certification for construction project management. Living by the aphorism of "what doesn't kill you makes you stronger", he went back to school for his MBA while continuing to work and helping to raise baby #1. Having grown weary of the constructor's 60-hour week, he "crossed the floor" to the kinder, gentler consulting side of the business, which was fun for a few years. In addition to instructing part-time at Mount Royal University and teaching karate to youngsters, John is at the helm of Golder's Construction Management practice serving the geotechnical construction and environmental management needs of the North American O&G and Mining sectors. John's most splendid wife of 13 years, Gordana, is from Bosnia and they have a 10 year-old son and twin 4 year-old daughters – hockey, soccer, ballet, Metallica concerts and other children's activities keep them hopping 24/7. Anyone wanting to touch base or make donations can drop a line to John at mdequities@shaw.ca.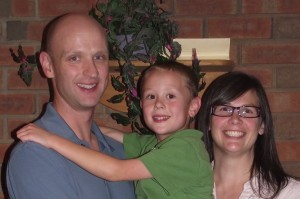 20001 Stephanie (Davies) Rogerson, Class of '95 – The year after graduation,  Stephanie married fellow Roadent 19994 Stuart Rogerson and released from the CF. Eight address changes, two degrees and one son later, they are happily settled in Wichita, KS. The family loves to travel and Steph always seems to have two or three trips in the works. When they are home, Steph volunteers regularly at school and is involved in several groups through the church. Stuart released from the CF in 2011 and is employed as an Engineering Test Pilot at Cessna. He's found a new passion for running in the last decade and continues to race regularly. Their son, Evan is an active second grader who also loves to run. They would love to hear from any classmates and can be reached at rogersonfamily@hotmail.com.
21294 Christine Salt, Class of '98, and her husband, Darin Viens, are pleased to announce the very early arrival of Chantal Jocelyn Viens on Tuesday, September 18, a day before her Daddy's birthday and weighing in at 4lbs 3oz. Originally not expected until early November, her Mom's health resulted in her having to come a little early. Although she won't be home for a little while yet, she is very healthy and progressing well, as is her Mom, who can be contacted via email at cfta.salt@gmail.com.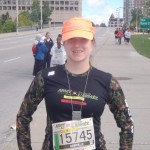 24908 Gabrielle Morin, Class of '08, started running 10 years ago and struggled with it a little bit, especially in the beginning of her career. She slowly started to build up from 5 km runs on Basic Officer Training to 10 km runs and over the last few years, she set her sights on completing a half marathon. There were times when she got set back due to injuries but everything finally worked out this year. She trained over the last few months to run this distance of 21 km, and on September 23rd, ran the full 21 km during the Canadian Army Run in Ottawa and completed it in a time of 2 hours and 3 minutes. In the future she would like to set her sights on more half-marathons.
______________________________________
Supporters of College Receive Queen's Jubilee Medal on Reunion Weekend
Several long-time supporters of the College were recognized this past weekend with the Queen's Jubilee Medal. Maj (ret) Danny McLeod received his from Senator Joseph Day in a ceremony held at his home on Friday (photo top left), and RMCC Principal Dr. Joel Sokolsky received his from Sen. Day and Gen Walt Walter Natynczyk, Chief of the Defense Staff, during the Badging Parade on Saturday (photo top right).  Danny McLeod was also honoured with a coin from the CDS (photo bottom left). Bill and Rolande Oliver received their medals in a surprise presentation during Sunday's Memorial Arch Parade (photo bottom right). 9660 Cameron Diggon, President of the RMC Foundation, and  8788 Geoff Bennett, the man behind the Chasse-Galerie canoe trip initiative, also received the Queen's Jubilee Medal during Thursday night's Legacy Dinner. Unfortunately, as of press time e-Veritas did not have photos.