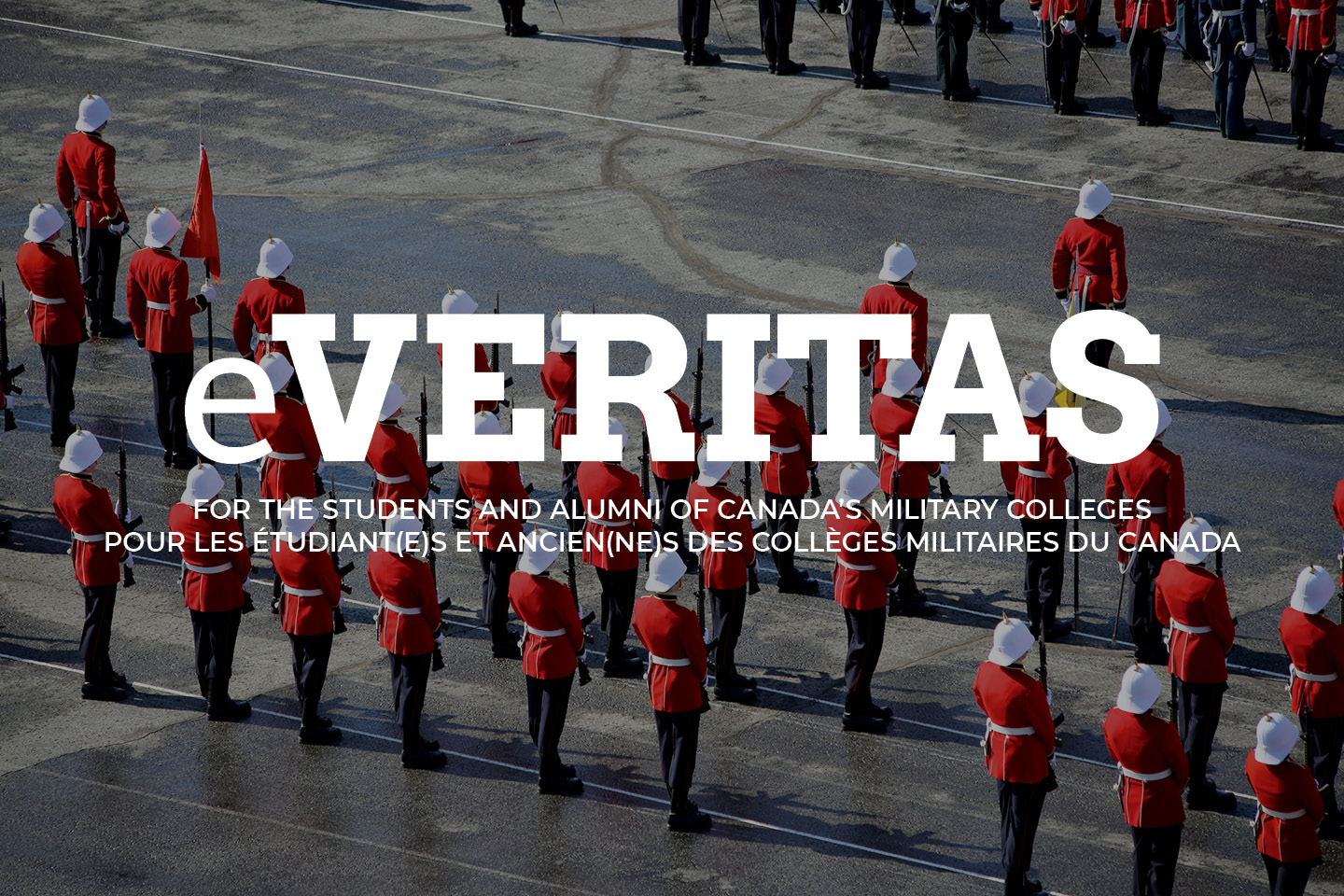 OLD BRIGADE ADVISORY COUNCIL
The following members of the Old Brigade have offered to serve on the Old Brigade Advisory Council (OBAC):
3959 Phil Smith — Entry Class 1953 RMC
4595 Jarrott Holtzhauer — Entry Class 1955 RRMC
4800 Bruce Morris — Entry Class 1956 RMC
5604 Ken Smee — Entry Class 1958 RRMC
5758 Mike Morres — Entry Class 1958 CMR
7207 Edmond Ferenczi — Entry Class 1962 CMR
The Club's Constitution calls for a Council consisting of the Assistant Adjutant and one representative from each of at least ten Old Brigade classes.
There is a possibility for 4 more members to join this select Council. If you are interested, please contact me at: clocloarch@sympatico.ca.
6116 Claude Archambault Assistant Adjutant Old Brigade
__________________________________
CONSEIL CONSULTATIF DE LA VIEILLE BRIGADE
Les membres de la Vieille Brigade suivants ont offert de servir au sein du Conseil Consultatif de la Vieille Brigade (CCVB):
3959 Phil Smith Classe d'entrée 1953 RMC
4595 Jarrott Holtzhauer Classe d'entrée 1955 RRMC
4800 Bruce Morris Classe d'entrée 1956 RMC
5604 Ken Smee Classe d'entrée 1958 RRMC
5758 Mike Morres Classe d'entrée 1958 CMR
7207 Edmond Ferenczi Classe d'entrée 1962 CMR
La constitution du club veut que le Conseil soit composé de l'adjudant adjoint et d'un représentant d'au moins dix promotions de la Vieille Brigade.
Il y a une possibilité pour que quatre autres membres puissent se joindre à ce Conseil prestigieux. Si vous êtes intéressé, veuillez communiquer avec moi par courriel à: clocloarch@sympatico.ca.
6116 Claude Archambault Adjudant adjoint de la Vieille Brigade
__________________________________
We are always on the lookout for ex-Cadets to add to our Class Notes section. If you are or if you know of an Ex Cadet with something interesting going on, we want to hear about it! Whether it's career related or more related to personal/family life, we would like to know what's going on with you and / or them.
Just send a short write up, and, if you want, a recent JPEG appropriate photo, to: everitas.classnotes@gmail.com.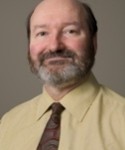 10351 Claude Émond, Class of '74, est un des fondateurs et le président des Entreprises Qualiscope Inc. (www.qualiscope.ca), une firme de Montréal spécialisée en consultation, coaching et formation-action en gestion de projets, programmes et portefeuilles. Il a un baccalauréat en génie chimique du Royal Military College (Beng), une maîtrise en ingénierie de l'université McGill (Meng), un MBA de l'université d'Ottawa, une formation en animation d'atelier du Centre québécois de la PNL et est certifié PMP. Il a plus de 25 ans d'expérience dans la gestion de projets majeurs autant dans le secteur public que privé. Il enseigne la gestion des risques de projet pour les programmes de certification avancée en gestion de projet du Schulich School of Business (U. York) et de l'université Laval, en plus d'enseigner plusieurs cours en gestion de projets, de programmes et de portefeuilles pour le programme de Mastère spécialisé en management par projet du CESI, à Lyon et à Aix-en-Provence, France. Il est un des co-auteurs de la nouvelle norme du PMI, «The Standard for Portfolio Management».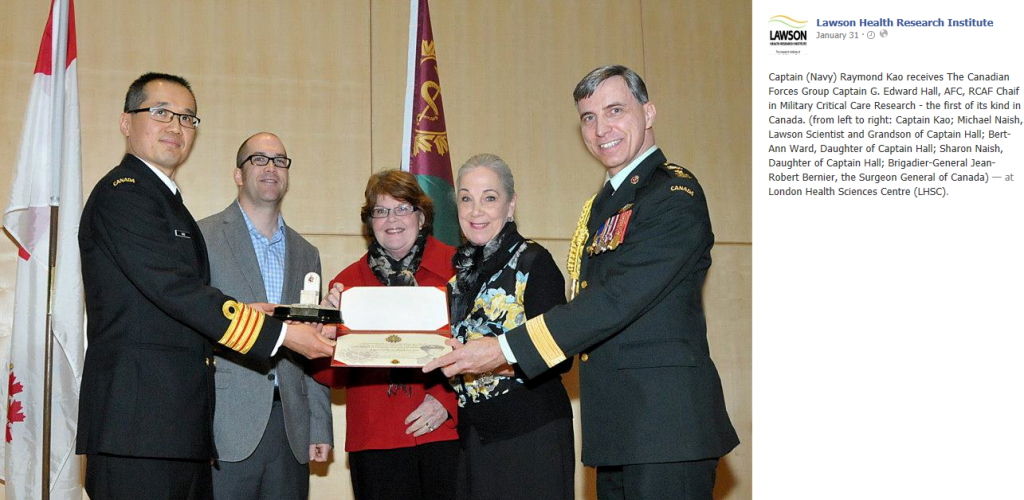 12977 Raymond Kao, Class of '82 – On 31 January 2013, Raymond Kao was awarded the Group Captain G. Edward Hall AFC, RCAF Chair in Military Critical Care Research by the Surgeon General, his 1982 classmate 13712 BGen Jean-Robert Bernier. It is the first such research chair in Canada and will support Capt(N) Kao's innovative research in shock management and resuscitation for battle casualties. Capt(N) Kao, originally a naval engineer, is an Assistant Professor in the Department of Medicine at Western University, a research scientist at Lawson Health Research Institute, a critical care specialist at London Health Sciences Centre, the senior internal medicine and critical care adviser to the Surgeon General, and one of the world's top critical care researchers.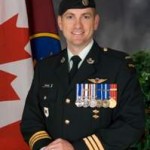 19033 Nick Grimshaw, Class of '93, is currently the Commanding Officer of the First Battalion, Princess Patricia's Canadian Light Infantry, based in Edmonton, AB. Upon graduating from RMC in 1993, Nick served with the Second Battalion PPCLI and was deployed on operations to Croatia under UNPROFOR and Bosnia under the NATO SFOR mission. In 2006, then Major Grimshaw deployed to Afghanistan under Operation Enduring Freedom with Task Force Orion and commanded B Company 2PPCLI. He was awarded the Meritorious Service Medal for his actions during this operational tour. Prior to assuming command of 1PPCLI, Nick spent time in Ottawa with both CEFCOM and CANSOFCOM. He currently resides in St. Albert, AB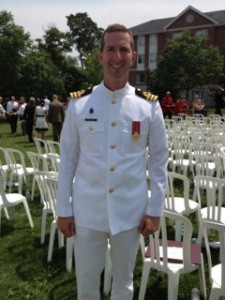 with his wife Joanna and their two daughters, Rowen (11) and Jamie (8). He still listens to loud rock music and has an impressive music collection.
19349 Chris Howlett, Class of '94, graduated from RMC Kingston in 1994 and has since served in a variety of positions on the East and West Coast, as well as at NDHQ. He recently completed the Joint Command and Staff Programme at the Canadian Forces College, Toronto, and is presently serving as the Fleet Technical Officer for the Canadian Fleet Atlantic. Commander Howlett is married with two young sons, and lives in Hubley, NS. Together, he and his family enjoy kayaking around their home and spending time around a camp fire.
FEATURED 212 PARTNERS
Victoria, BRITISH COLUMBIA

FINANCIAL PLANNER:
xxxxxxxxxxx
_________________________________________
Ottawa