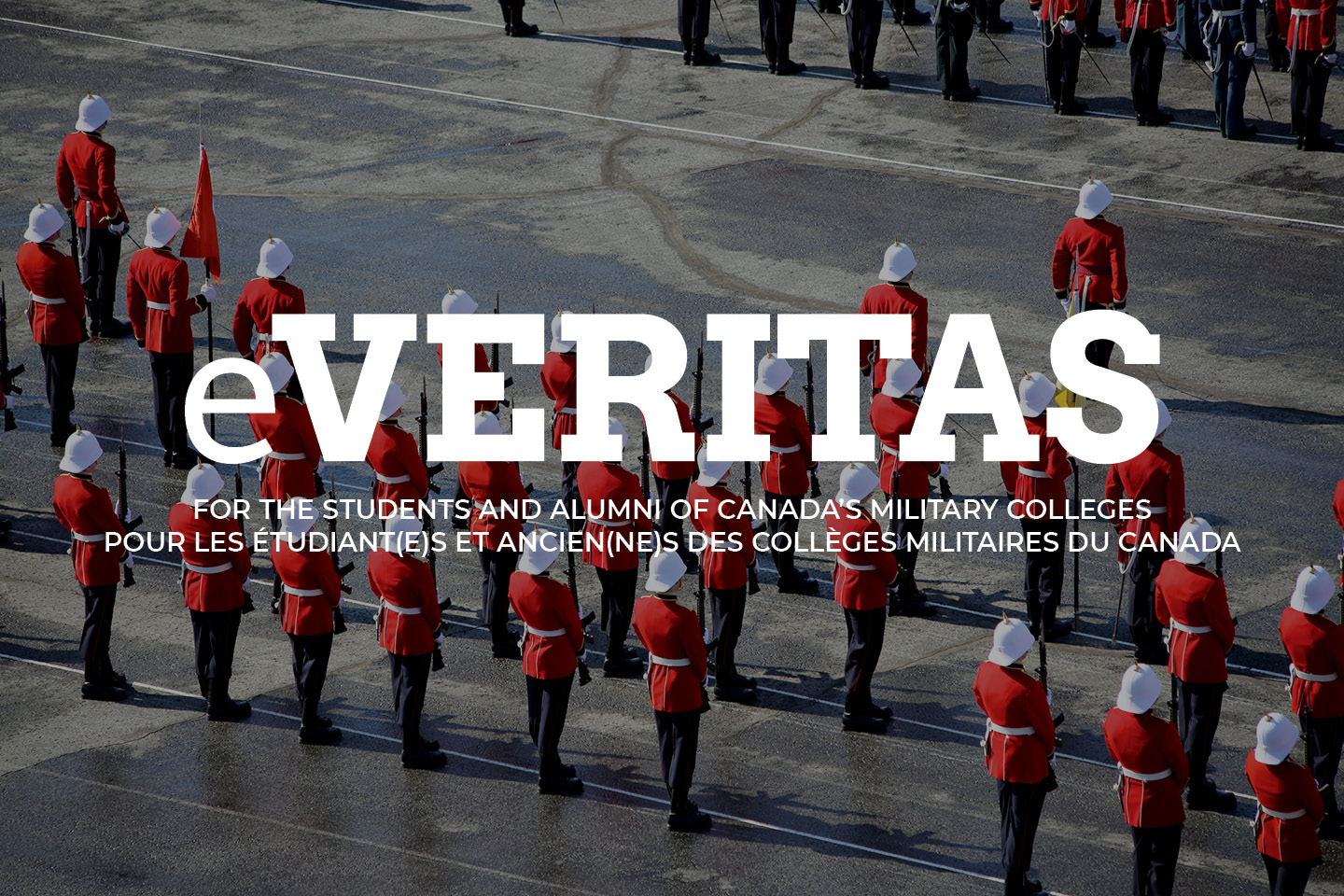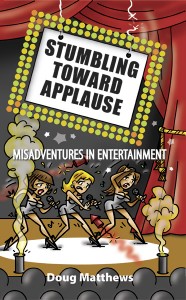 7786 Doug Matthews, Class of '68, is a twenty-year veteran of the special events industry. An award-winning event producer and entertainment agent, he has extensive teaching experience in the industry and has published three books on the subject of event planning and production. He lives in Vancouver, Canada.
We were in touch with Doug recently to catch up:
"I am proud to announce that my latest book, Stumbling Toward Applause: Misadventures in Entertainment, has just been published. Unlike my previous three textbooks, this one is readable by anyone. It is a collection of short stories and anecdotes about crazy things that actually happened to me while I was in the entertainment and special events industry."
He added, "Most of the stories are humourous, a few more serious. Overall, it is an easy read, only 176 pages."
Here is a short synopsis:
Unusual brushes with celebrities like Michael Buble and Diana Krall, jungle animals on the loose, bar fights, pyrotechnics gone awry, technical glitches at award ceremonies, and a sweltering outdoor show for UN troops in war-torn Cambodia – these are a sampling of the stories that await within Stumbling Toward Applause. This inspiring book is the first to reveal real-life, backstage experiences within the relatively young industry of special events. With the consequences of human frailty and conversely human determination as the theme, it takes readers from hilarious live, onstage mishaps to the poignancy of an actor's untimely death. Under the surface lurk nuggets of wisdom and lessons about life, business, and relationships.
The book is available in both paperback and Kindle versions from Amazon. The direct link to the Amazon page is: Here
Here also is a link to a book preview that is better than the one on Amazon.
Doug's  writing web site ss Doug's  special events blog ss Doug's  photography web site
We are always on the lookout for ex-Cadets to add to our Class Notes section. If you are or if you know of an Ex Cadet with something interesting going on, or you just want to put yourself out there for old friends to find, we want to hear from you! Whether it's career related news or something more related to personal/family life, we would like to know what's going on with you and give you a chance to reconnect with former classmates.
Just send a short write up, and, if you want, a recent JPEG appropriate photo,to: everitas.classnotes@gmail.com.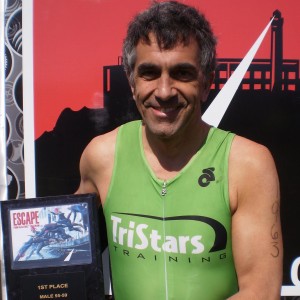 10973 John McManus, Class of '76, finally retired from the CF in March 2013. He served 36 years in the Regular Force completing six Sea King flying tours including appointments as CO HOTEF and CO 443 (MH) Squadron. Serving five more years in the Reserves, highlights included appointments as COS and D/Air Component Commander during the 2010 Vancouver/Whistler Olympics as well as CAOC Director at several RIMPAC exercises.
He capped his final month of service by completing two extremely challenging international triathlons – 'Escape From Alcatraz' in San Francisco Bay on March 3rd and 'Ironman Los Cabos' in Baja, Mexico on March 17th. The Alcatraz swim this year was brutal with 10.5C rough water which resulted in one death and more than 150 hypothermic athletes. John had a great swim and stayed in the lead during the entire race to win his M55-59 age group.
His first-ever Ironman started well with an age group victory in the Sea of Cortes swim (3800m in 1:03), but extreme heat and four flats on the 180 km ride caused him to concentrate on just completing the event. Residing in North Saanich, BC with his bride of 29 years, Julie, John can usually be found swimming, running and biking in the lakes, trails and roads surrounding Victoria.
___________________________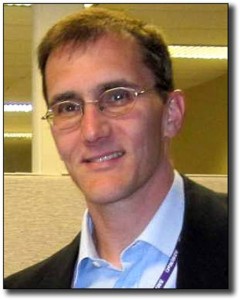 17557 Troy Crosby,  Class of '91 was appointed as the new Director General Major Project Delivery (Air), March 27th, 2013. Mr. Crosby was until recently, the Project Manager of the Next Generation Fighter Capability (NGFC) Project in DGMPD(Air). He retired from the Canadian Forces in late 2008 after a 23-year career during which he served as Senior Maintenance Manager for the CF18 Hornet, Officer-in-Charge of Fixed Wing Flight Test, and Weapon System Manager and Project Manager for Tactical and Medium Altitude Long Endurance Unmanned Aerial Vehicles.
Prior to joining the NGFC Project, Mr Crosby was the Director of Operational Services at the Transportation Safety Board of Canada. Mr. Crosby is a graduate of the Collège militaire royal de St-Jean, the University of Tennessee, the Empire Test Pilots' School and the Canadian Forces Command and Staff College. He is married and has two teenage children.
___________________________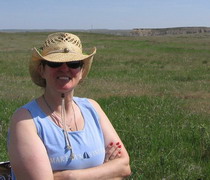 M0488 Dawn Ottman, Class of '91, was recently recognized as part of National Women's History Month by the United States Department of Agriculture Rural Development staff of South Dakota for her tenacity in overcoming a debilitating head injury. After a career in the military followed by a decade of success as an engineer, Dawn sustained a head injury. After years of relearning to walk and adjusting to her disability, she made the decision to work when she could, and not give up. So what's a woman to do when she spends her life contributing and now finds herself requiring too many "accommodations" in the workplace? She creates her own job where she can accommodate her disability challenges. And so it was in 2005, when CanDew Scientific, a small business of one employee and a renewable energy "green engineering" company was formed with assistance received through the Small Business Development Center (SDBC). Centers of this type are funded across the nation in part with assistance from USDA Rural Development.
With experience in satellite electrical power and learned knowledge in wind and other renewable energy technologies, she advises clients on energy efficiency and conservation techniques. She does research development of her ideas for the future energy marketplace. She calls her office building her "Off the Grid Lab".
Dawn has received two patents and is partnering with the Governor's Office of Economic Development and National Science Foundation to create a prototype of her first invention (a solar powered LED Christmas light) and exploring ways to optimize her second invention (a hybrid turbine that also collects solar energy).
"My story is a success story or better yet, a story of tenacity," she says. "Pure and simple tenacity! Don't give up, you may just be the inspiration your fellow woman needs in order for her to imagine her own success."
Dawn lives in Lemmon, South Dakota with her husband. She is a cattle farmer's wife, an engineer and a successful inventor. In her spare time, she is a poet and writer.
http://blogs.usda.gov/2013/03/25/a-south-dakotan%E2%80%99s-commitment-advances-women%E2%80%99s-history/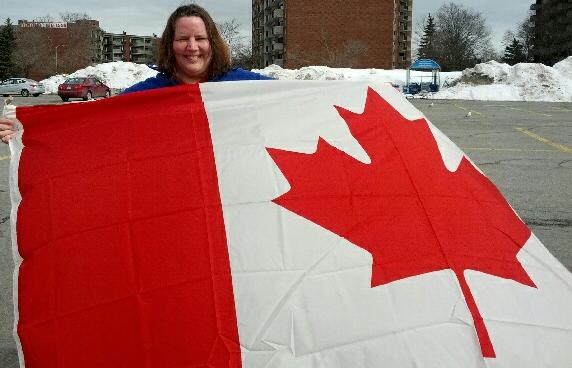 E3161 Victoria Edwards, Class of '03 – Approximately 22 years ago, she added her name to the waiting list for a Canadian flag that has flown on Parliament Hill. Her flag, which flew over the Peace Tower on December 4, 2012 arrived from the Department of Public Works on 21 March 2013. To request a flag that has flown on Parliament Hill, you must send a written request with your name, complete home address and telephone number, as well as your choice of flag to minister@pwgsc-tpsgc.gc.ca. The approximate waiting period is currently at 38 years for a Peace Tower flag and 25 years for the East and West Block flags. Be sure to notify the office of your change of address so that they may update your file. http://www.tpsgc-pwgsc.gc.ca/collineduparlement-parliamenthill/batir-building/centre/tour-tower/drp-flg-eng.html