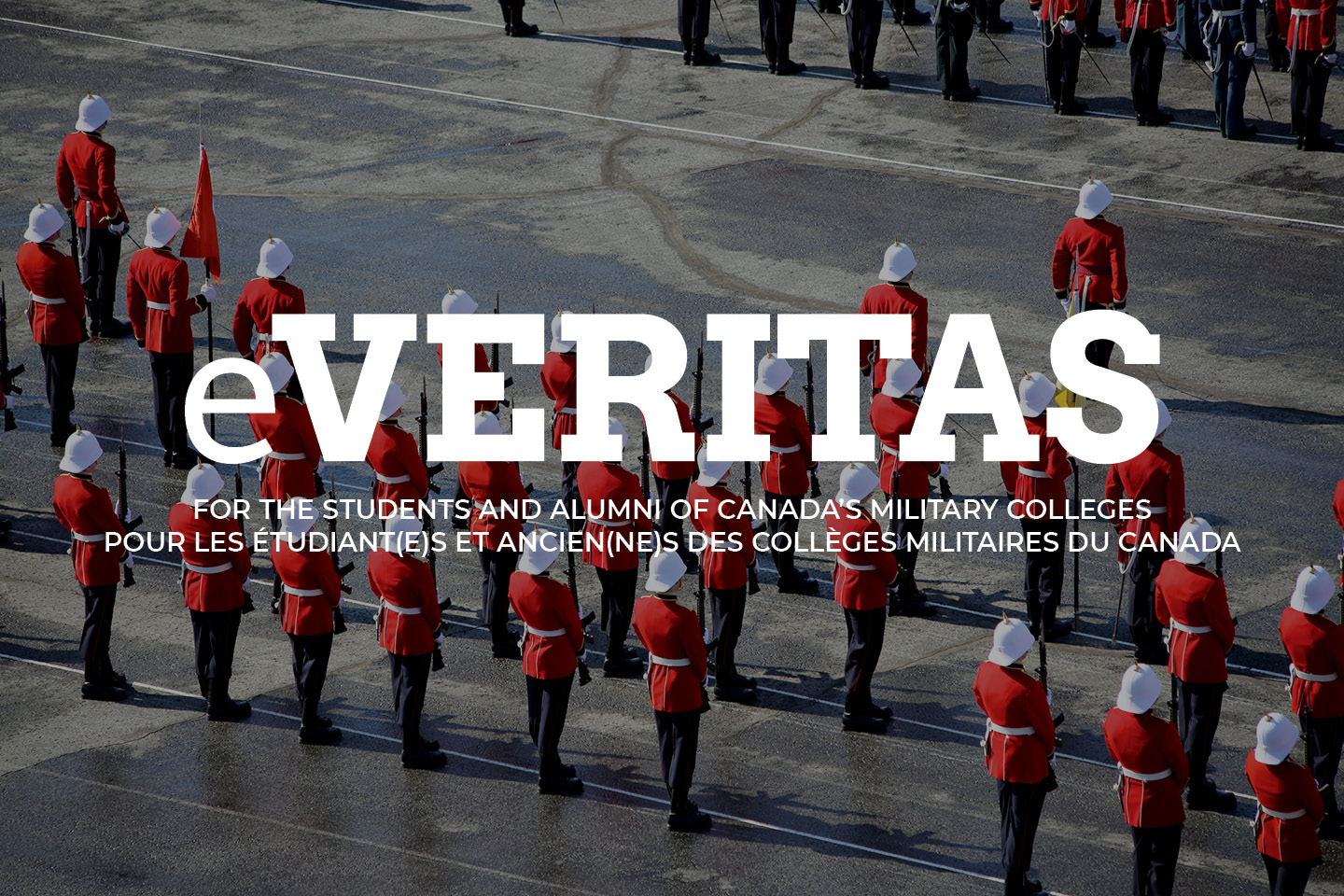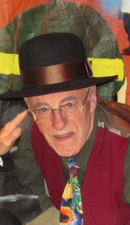 3918 Al Roberts, '57  (photo left) spent 11 weeks of rehearsals and then six performances in seven days of the musical Guys and Dolls this past Dec. The former Old Brigade Adjudant had the non-singing support role of Big Jule (pronounced 'Julie'), the gun toting, gambling 'heavy' from Chicago. He had to shave off his beard which makes him almost unrecognizable to many of us.
4928 Gerrie Kautz, '60 has been a consultant and author since retiring in 1998, and also co-founded a software company. He has recently become the Administrator of the Canadian Society for Senior Engineers (www.seniorengineers.ca). He would like all fellow engineers to consider joining this interesting cross-Canada organization.
5368 Robert Frogley, '62 is retired and living in Ottawa down by the market in a new condo. His wife Kitty and he have adjusted to the condo lifestyle –  shopping for fresh vegs in the market and doing lunches. In his spare time he golfs and does a little fishing. Visits with grandchildren 8 in total consume a lot of time -, 1 in Kingston,3 in Aurora,3 in urban Illinois and 1 in Pennsylvania. Life is good!
Pat Clayton is an honorary Graduate, Class of 1975. He served as Head Athletic Therapist at Royal Military College of Canada 1970-79. While serving at RMC, Pat Chaired the CATA Education Committee, edited the CATA Newsletter,and finally served as the President of the CATA in 1977. Pat is in his 28th year with the Calgary Stampeders Football Club and his 35th in the CFL. He is a consultant to Hockey Canada, the Western Hockey League and the Glencoe Club. Clayton also sits on the safety committee for the CFL Players' Association.  Previous e-Veritas article
12268 Bob Coulter '79 joined Cathay Pacific Airways as a pilot after leaving the military in 1992. He is an Airbus A340 Senior Captain flying the Trans Pacific routes, based in Vancouver. He chairs the board that oversees the pension plan for Cathay Pacific pilots, based in Canada. He is a member of the board of directors of Victoria International Airport. Bob Coulter has 29 years flying experience in military and commercial flight operations.Bob is a graduate of Royal Roads Military College, with a BSc in Physics and Physical Oceanography. During his military career, he was involved in both maritime patrol and global transport aircraft operations. He commanded numerous overseas flights involving Canadian Heads of State and participated in air to air refueling operations in the 1991 Gulf War. Bob is an active volunteer in his children's school and their sports activities.
13116 LCol (ret`d) Patrick Imai '81 is a self-taught Canadian sculptor who has carved for more than 40 years. He has dabbled in other art forms, sketching, painting and stained glass, but he always returns to carving. Patrick carved in wood until the late 90's, when following a visit to Quebec City where he saw many Inuit sculptures, he decided to try soapstone carving. He has been a stone carver ever since. Patrick has a passion for carving bears. Folklore and commercialism have given bears human characteristics. Building on this association, Patrick works to evoke human emotions and movement in his carvings. He is a direct carver, carving without a design or model, allowing the texture and form of the stone to dictate the shape of the final sculpture. Patrick is a member of the National Capital Network of Sculptors, Arteast and Arts Ottawa East. His sculptures "Bear Reflections" and "Pondering" (shown) recently sold at a fundraiser for Languages of Life. He retired from the Canadian Forces in 2011. To see Patrick's current project follow its progress on his Carved Stone Bears blog http://carvedstonebears.com/wordpress/ or contact him at carvedstonebears@sympatico.ca
13131 Mark B. Laroche '81 has been renewed for an additional five-year term commencing July 2012 as President and CEO of Canada Lands Company CLC Limited. Mark leads the company's senior management team as it optimizes the financial and community value obtained from real estate properties no longer required for program purposes by the Government of Canada. Mr. Laroche holds a Bachelor of Civil Engineering from the Royal Military College of Canada and a MBA from Concordia University. He is currently a Director on the Boards of the Canada Green Building Council and of Bruyère Continuing Care.
13663 Nicholas A.C. Mumford '82 is Managing Partner at GMP Investment Management L.P, a Toronto-based asset management firm. Nick is responsible for risk management at the firm. Nick has a Bachelor of Engineering from the Royal Military College of Canada. He has an MBA from the University of Western Ontario and is a holder of the CFA Charter.
15519 Sandra  Macleod, '86 shattered her Personal best (PB) by 10 mins for the half marathon. She finished just over 1:50 hrs. in the "The Good Life Toronto Marathon" held on Sunday, 6 May.
16412 Gord Clarke, '89 recently had a book published book titled "Major Battles of the War of 1812". It covers the major battles of the war in 5,000 words at the Grade 5 level. (suitable for engineers….) It is available on Amazon.ca http://www.amazon.ca/Major-Battles-1812-Gordon-Clarke/dp/0778779653/ref=sr_1_1?ie=UTF8&qid=1335799604&sr=8-1
19395 Mark Prefontaine '94 was appointed to the Alberta Pensions Services Board in May 2011. He is currently the ADM, Financial Sector Regulation and Policy and Superintendent of Financial Institutions with Alberta Finance. Mark received his Bachelor of Arts from the Royal Military College of Canada and his Master of Arts in Interdisciplinary Studies from Royal Roads University. He is active on a number of different committees both within Finance and in his community.
19414 Jamie Speiser '94 flies Griffon helicopters.  After university, she did pilot training in both Moose Jaw and Portage La Prairie receiving her Wings in 1996. She has assisted in a number of natural disasters within Canada as well as flown operational missions in Bosnia and Haiti over the over the past 16 years. She also serves as information systems officer and squadron harassment officer. She keeps fit these days by participating in Kick-boxing and volleyball. More
M0478 Christine Austin '00 is working as a staff accountant performing assurance and tax services to clients in a variety of industries with Kent & Duffett Chartered Accountants in Kentville, Nova Scotia. She graduated from the Royal Military College of Canada with a Bachelor of Arts (Commerce major) degree in 2000. She articled for two years with a national accounting firm in Edmonton and for two years with an accounting firm in Sherwood Park, Alberta. In the spring of 2004, Christine obtained her designation as Chartered Accountant.
Help & Thank You!
Thanks to the keen eyes of a few of our readers we have been able to make a dent albeit a small one on our list.  Any help readers can provide is much appreciated.
The RMC Club recently had an independent audit completed. One of the findings from this audit was the observation a number of potential members who were making pay allotments for a Life membership overpaid. Most of the people involved have been notified and have been reimbursed, some (who we will list in a future e-Veritas) directed that their refund be used for e-Veritas O&M – which we very much appreciate.
We are still trying to contact the following people. If you know how to reach them would you ask them to contact Bill Oliver – william.oliver@rmc.ca
Class of 2002
22311 Mitch Rivest; 22473 Todd Johnson;  22443 Stephen Cahill
Class of 2003
22637 Jonathan Simard-Mercier; 22954 Matthew Fullerton
Class of 2004
22733 Geneviève Bertrand
Class of 2005
23163 Melissa Haggart
Class of 2006
23697 Jeffery Coleman; 23311 Joseph Doubrough
Class of 2007
23303 David Degagné
Class of 2008
23854 David Cossette
Class of 2010
24658 Laura Duvall; 24589 James Burton
Class of 2012
25291 Ewan Canning; 25338 Daniel Mantai;25381 Ryan Zorn; 25318 Jean-Michel Genest; 25410 Armaan Khan