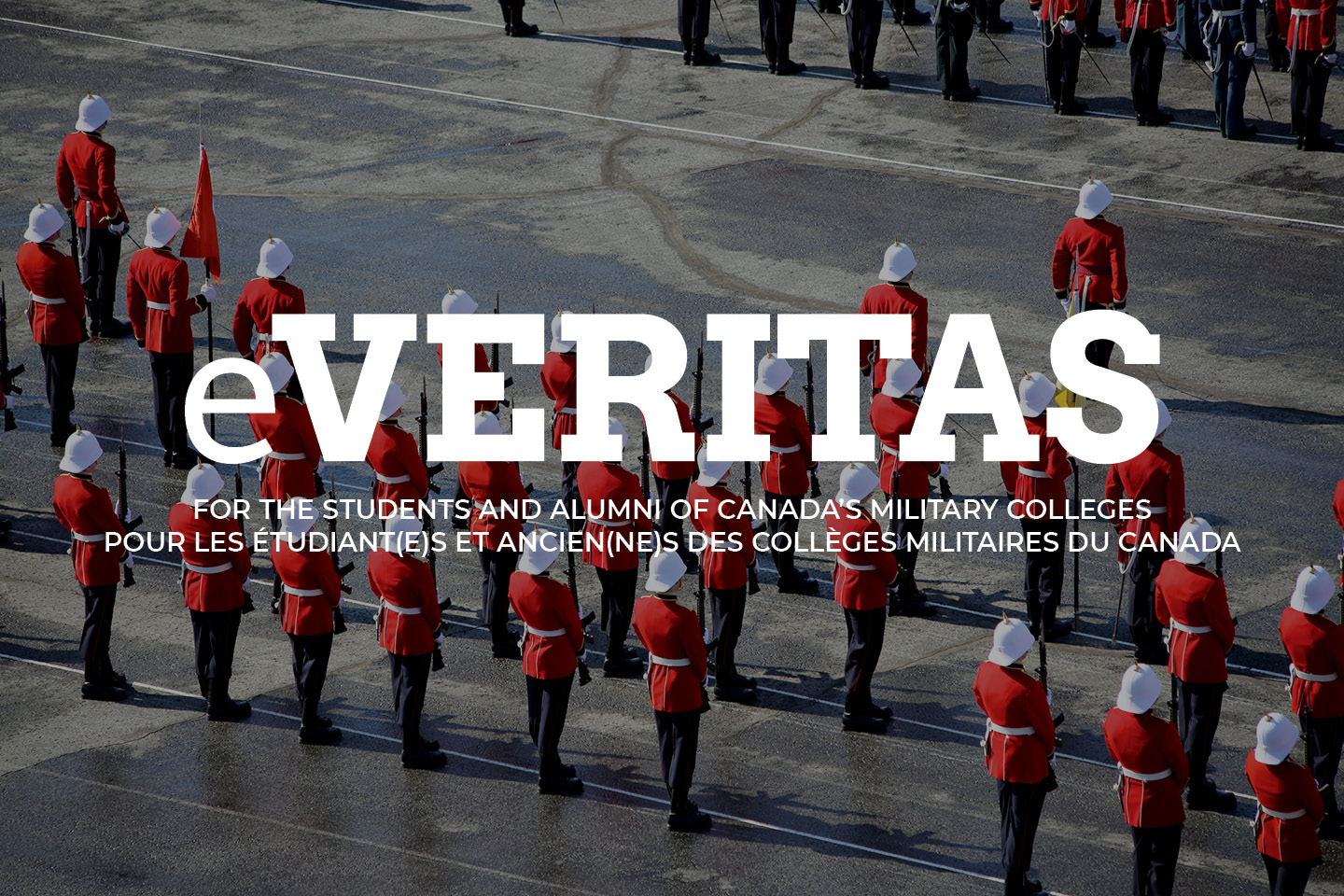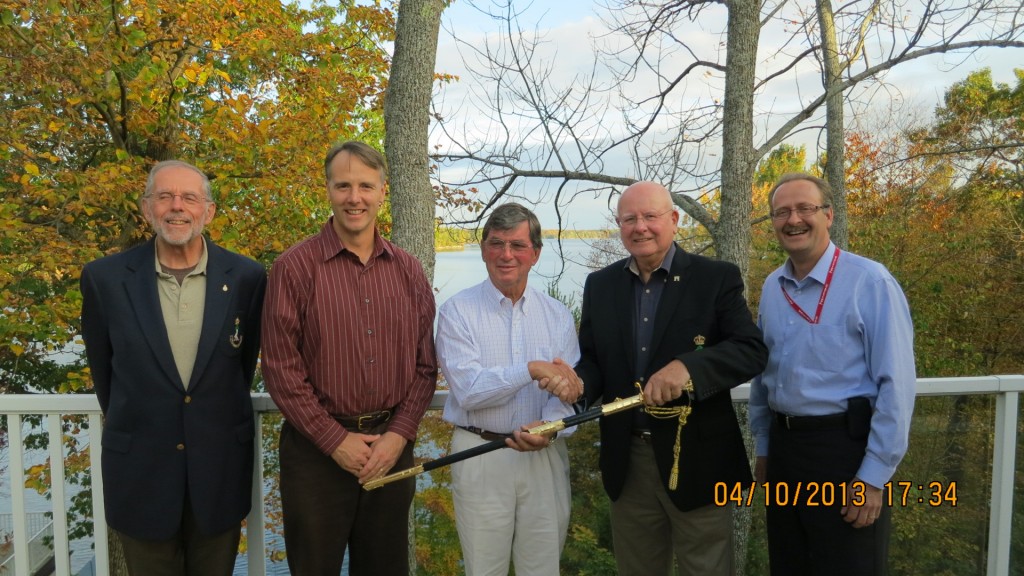 Foundation Director 6776 Tim Sparling, RMCC  Commandant 16888 Al Meinzinger, Foundation President 6604 Jim Carruthers and RMC Principal 14458 Harry Kowal 'surprised' 7076 John van Haastrecht at his Bob's Lake cottage Friday afternoon to present a naval sword on behalf of the Foundation Board.
John recently retired from the Board after serving since 2005 in a variety of positions including President. John has contributed an unprecedented $1.8M to RMC and continues to be a strong supporter of the college.
_________________________
Following Reunion Weekend duties, I stopped in at RMCC early Monday Sep 30th on my way out to Ottawa/Winnipeg. I took advantage of an opportunity to attend a presentation given by Class of 83, RMC Club Executive-Director LCol (ret) 13987 Bryan Bailey. The presentation was at the request of Dr. John Young, and given to senior cadets and CWO's attending a classroom session for POE-410 / International Conflict Management. The topic was the "Battle of Medak Pocket" (Croatia circa 1993)
Attached is a photo of Bryan Bailey addressing the class. Bryan provided a good overview of the UNPROFOR Mission to the former Yugoslavia as it evolved back in 1993. Bryan was Company Commander "C" Company 2VP (PPCLI) at the time of the incident and gave first hand account of the serious threat posed by both opposing factions in the conflict. He described the ongoing battle between the Croatian and Serb Armies; and described evidence of war atrocities which were committed by the Croatian Army.
Submitted by: 12059 Jacques J. Gagne – President – RMC Club of Canada
_________________________
ANOTHER GREAT RMC CLUB TOUR IS COMING !
Know The World Tour Organizers Inc is pleased to announce the next in our series of Tours designed especially for the RMC Club and the Naval Association of Canada, following on our successful tours of South America, Southeast Asia, and India in previous years. This tour will include a cruise down the Danube River, beginning in Budapest, and then a 5 day visit to Bulgaria with an optional 5 day extension to Romania. As with previous tours, this one will be led by 5758 Michael Morres (CMR/RMC 63). Mike is one of our most experienced Directors, having been with the company since 2004. The tour will depart from Toronto on Saturday May 31st 2014 and return to Canada June 14th or June 21st, depending on whether the extension is included.
For further information – contact Mike – mfmorres@shaw.ca
A detailed brochure in an electronic format is available on request from Mike ( we are currently unable to format it in eVeritas). We recommend a prompt reply as seats will fill fast. Note that low-cost connecting flights within Canada can be arranged to and from Toronto – just ask!