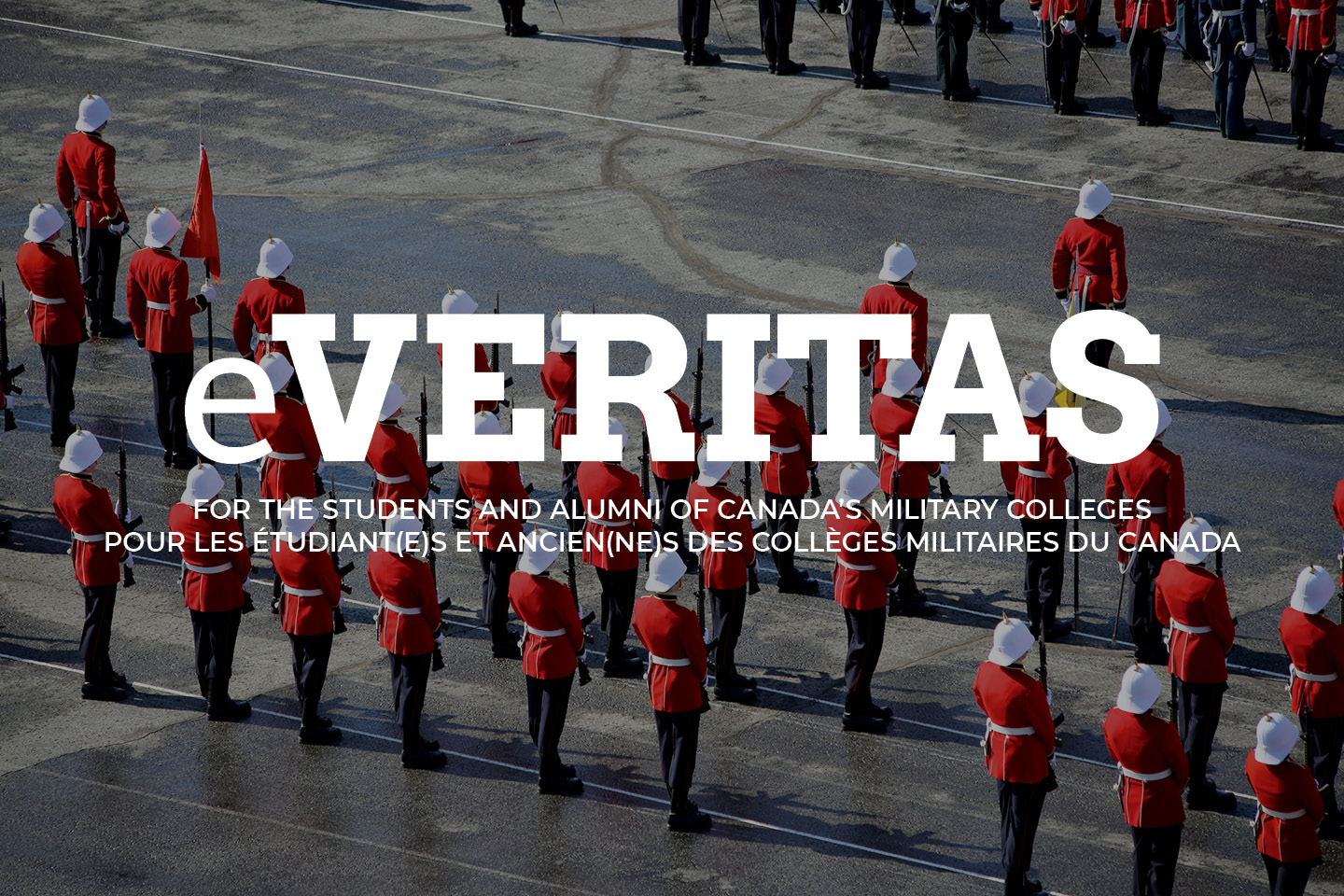 Class of '64 stuff – More than donators
A few days prior to graduation a number of Ex Cadets (Old Brigaders) specifically from the Class of '64 joined with the 2014 Sandhurst Team to celebrate the team's efforts for 2013/2014 school year.  Of particular note, the Class of 1964 through their RMC Foundation Endowment Fund  are the major annual sponsors of the Sandhurst team.
As an aside, 6182  Bob Harrison was the Cadet Wing Commander (CWC) for the Class of 1964 and is seen shaking hands with the incoming  CWC  26239 Jean-François Lizée with a proud commandant , BGen Al Meinzinger looking on from the middle.
The informal social provided the cadets from the Sandhurst team to meet first-hand many of the Ex Cadets who provide financial support to their activity through the Foundation.
***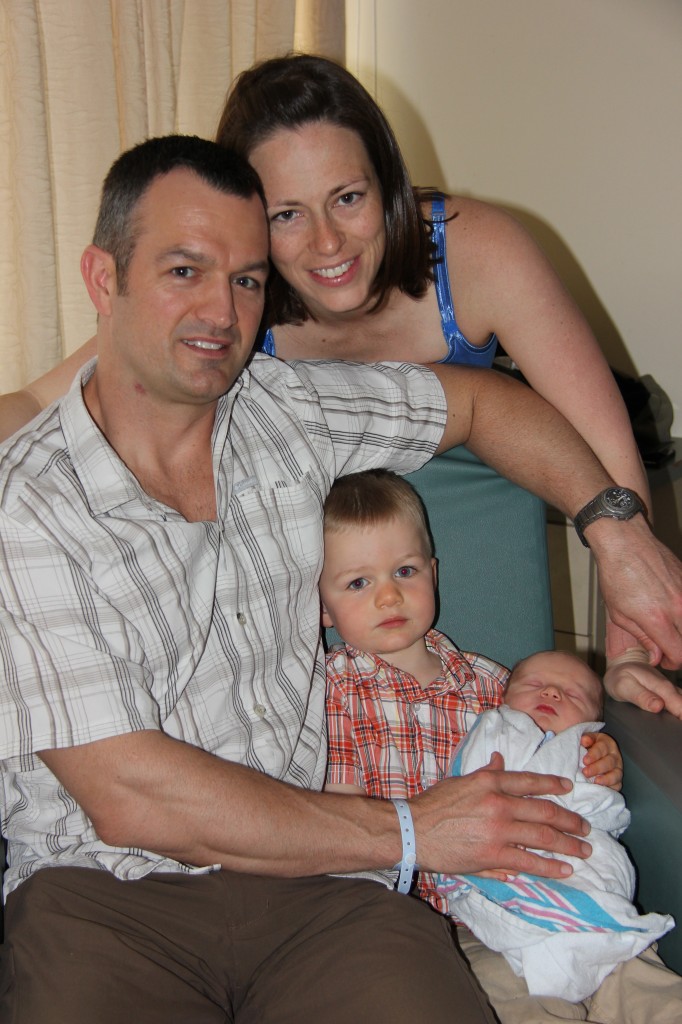 All In the Familly
22403 Dr Erin White (nee Johnson, RMC '02) and Capt Michael White are proud to announce the safe arrival of Liam's little brother, Derek Michael Connor, on May 14 2014. Second grandchild for 8825 Tom (RMC '71) and Liz Johnson; eighth grandchild for Ken and Pauline White. Nephew for 21476 Maj Matthew Johnson (RMC '99) and WO Stephanie Cyr, 21364 Maj Jeremy Hansen (RMC '99) and Dr Catherine Hansen, and Kevin and Connie White.
***