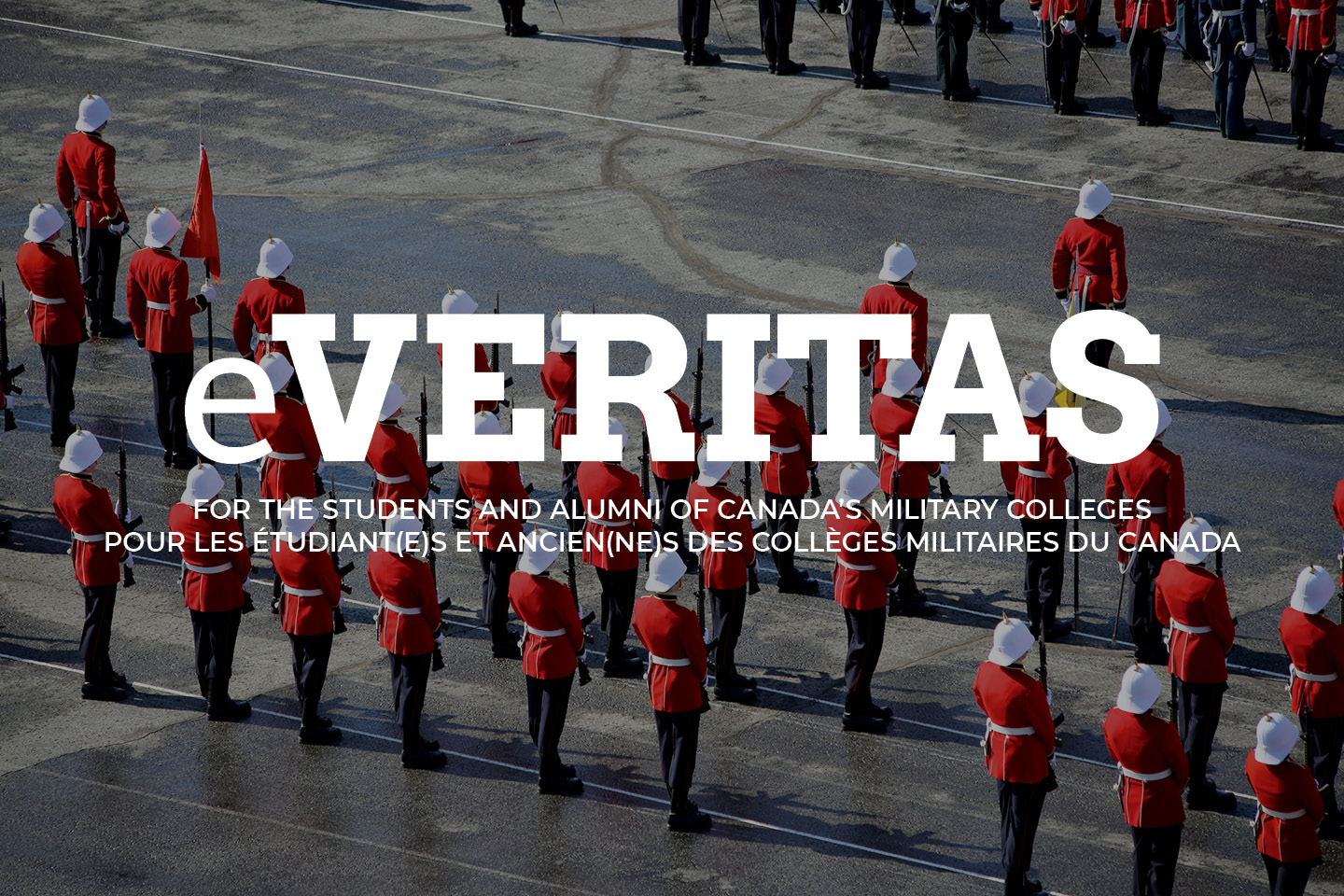 A number of Ex Cadets from a variety of classes recently were involved in one way or the other with a wedding which was held – 9 Aug – on top of the National Arts Centre, and followed by a reception under a tent in the same location.
The groom was 23479 Ben Lawson (06) and the bride was Jill Taylor – niece of 8790 (General retired) Jean Boyle (71).
Ben is the oldest son of 12192 General Tom Lawson (79) and brother of 24890 Jack Lawson (10).
Other Ex Cadets in attendance included: 23713 Doug Russell (06), 23387 Melissa Snook(06), u/k Adam Lambert (06), 23729 Alex Braden (07), 23209  Tom McMullen (05), 23540 Richard Sutton, 23238 Dean Rood (05).
The father of the groom piped the bride and groom down the aisle and much more.
General Lawson was an active member of the RMC Pipes and Drums throughout his four years at RMC (1975-1979). This came in handy when he returned as Commandant. The Pipe Major, of the day, allotted him a set of pipes and provided him a chanter and music for practice. He piped at various occasions during his time as Commandant. But he had to hand the equipment back upon his 2009 posting, of course, and hadn't piped since.
A couple of months before the big day, he borrowed a set of pipes; got them tuned up by his old classmate and famed piper, 12201 Ken MacKenzie. The ever diligent father of the groom worked nightly for a couple of months before the wedding.
Well known for his love of a fun skit, the former jet pilot, didn't disappoint on this occasion. Many in the crowd noticed him depart his seat right after the ceremony.
Some thought he had been overcome by emotion. No, indeed! He had walked back to a hidden alcove, charged up the pipes and came back out playing Marielle's Wedding and Scotland the Brave.
From all reports, it was a great event and a beautiful evening in Ottawa. Congratulations to the bride and groom.
***
ALS Ice Bucket Challenge: Class of '74 Graduate & Former Snowbird Does It, In Memory of his Mother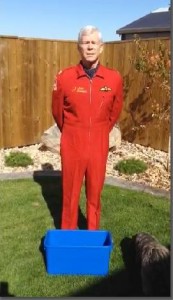 By now everyone is well aware of the ALS Ice bucket challenge. Undoubtedly, many of our readers have involved themselves in one way or another. Either getting soaked and or making a donation as a sponsor.
Quite likely, many of you did not participate in this "challenge" with the same motivation as 9901 Don Brodeur – Class of 1974. His mother died of ALS in 1991 at the age of 67.
That was two years after he finished his tour on the Snowbirds. Because of her fear of flying, she never did she him perform with the Snowbirds.
Don recently made this short video as an ice bucket challenge. He did not mention the RMC Alumni in the challenge as he did not want undue attention on social media to the RMC Club. However, he did dedicate it to his mother.
He sends out a blanket challenge to all those who have not done so to date, to support, this worthy cause.