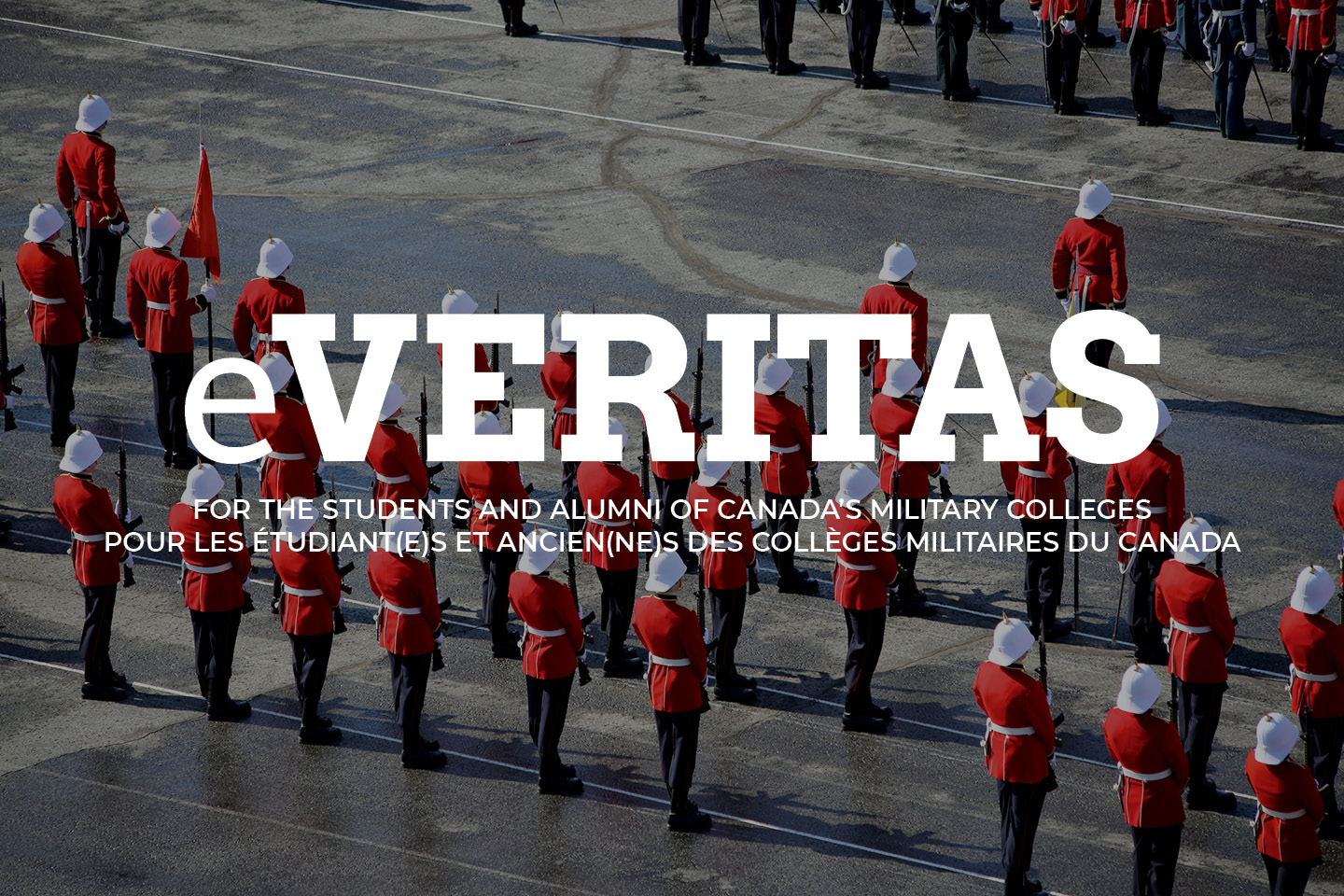 We are always on the lookout for ex-Cadets to add to our Class Notes section. If you are or if you know of an Ex Cadet with something interesting going on, we want to hear about it! Whether it's career related or more related to personal/family life, we would like to know what's going on with you and / or them.
Just send a short write up, and, if you want, a recent JPEG appropriate photo, to: everitas.classnotes@gmail.com.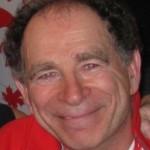 Curling has been a passion throughout the life of 7301 Earle Morris, Class of '67, and he can't seem to put it on the back burner! He is presently a high performance curling coach working with two elite level teams. He will coach the Ottawa -based Rachel Homan women's team in the upcoming Ontario Ladies Championships in Kitchener Waterloo from Jan 21-27. If they are successful, the team will represent Ontario in the Canadian Ladies Curling Championships in the K-Rock Centre in Kingston Feb 16-24 Feb 2013. Morris also is the coach of the 2012 US National Mens Champions.
When not in a curling rink – Earle and his wife Maureen are enjoying retirement in Ottawa, which includes travel, cottaging and 3 grandchildren who arrived by posting this past summer. Earle's daughter 21339 Marie Lubiniecki (nee Morris), Class of '98, and her husband 21669 Mark Lubiniecki, Class of '00 – both RMC grads – are the proud parents!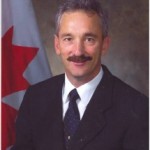 13122 WJ (Bill) Kelly, Class of '81, retired from his public service position as Director General Aerospace Equipment Program Management having completed over 35 years of combined CF and DND service.
Bill and his wife Beth plan to remain in Ottawa. After taking a few months off, he expects to begin consulting work in the defence and security sectors.
In early January the former Redmen goalie had the pleasure of playing in an over 50 hockey tournament in Stittsville with a number of classmates and RMC grads. 12871 Rob Thorneycroft flew in from Calgary, 13106 Kim Fitzsimmons travelled from Trenton, 13186 Les Waldron came in from Kingston, and 13666 Steve Noonan, 13103 Jim Dziarski, 13150 Rob Morrow and Bill made up the Ottawa contingent. 13140 Jo Jo Mansfield worked the door and provided comic relief (beyond what was being provided on the ice).
Game results are not available from the tourney, but lots of reminiscing occurred in the pub after the games.
13397 Michel Duhaime, Class of '83, has been practicing as a Registered Acupuncturist since 2001. Currently, his focus is on exploring chronic pain and illness as windows into the dissociation of mind and body. By combining the tools of traditional Chinese medicine, Psychology of Vision, Ki Aikido, Energy Psychology, Esoteric acupuncture, Course in Miracles, and transformational medicine, it is possible to access the hidden world of the subconscious and, occasionally, that of the unconscious mind, in order to gain insight into one's life and begin the healing journey.
He is also quite enthusiastic to participate in the health retreats offered by Fresh Start on Vancouver Island where he has been successful in assisting participants moving through emotional blocks during their 5, 9, or 14 day cleansing programs.
13946 Eric Stewart, Class of '83, is an Ottawa-based network security expert who leads Juno Risk Solution's cyber security practice. He trained as a computer engineer at the Royal Military College and later in computer science and economics at Carleton University. He has over 20 years experience in the information technology field. He has over 12 years experience focused primarily on Cisco Systems routers, switches, VPN concentrators and other security appliances.
The majority of his professional experience has been in the implementation of major security infrastructure initiatives and architectural reviews for the Canadian Government. His clients include the Department of Foreign Affairs and International Trade (DFAIT) and the Canadian Air Transport Security Authority (CATSA).
Eric is a frequent on-air commentator on cyber security topics for several national broadcast networks. He has published or edited numerous titles on Cisco technology and network security. He is a Cisco Certified Systems Instructor (CCSI) and has taught Cisco CCNA, CCNP and CCSP curriculum to students throughout North America.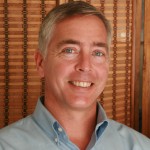 16211 Andrew Chester, Class of '88, is President of Juno Risk Solutions. He has had extensive success in developing and delivering secure transport logistics solutions, facilitating risk management programs, and directing corporate and cyber security risk projects. Within Juno Risk, Andrew continues to deliver his vision of risk management that leverages an interdisciplinary team of seasoned professionals matched with high-performing technical experts that cuts across traditional silos.
Andrew brings 25 years experience creating risk management solutions for military, corporate and government organizations. He founded and directed NATO's Open Source Intelligence program. He was a pioneer in the application of commercial open source data to classified intelligence problems and continues to lecture widely on this topic. As head of Global Information Services for the world's largest private intelligence company, he created and delivered predictive analytical solutions through the exploitation of large data sets.
He developed the corporate strategy and led product development and solution design resulting in the successful launch of fraud detection, customs targeting and commercial grey market analytical solutions which transformed a maritime data company into a risk solutions provider.
Andrew is a graduate of the Royal Military College of Canada, the Norman Patterson School of International Affairs and the College of William & Mary School of Law. He is a member of the Virginia State Bar.