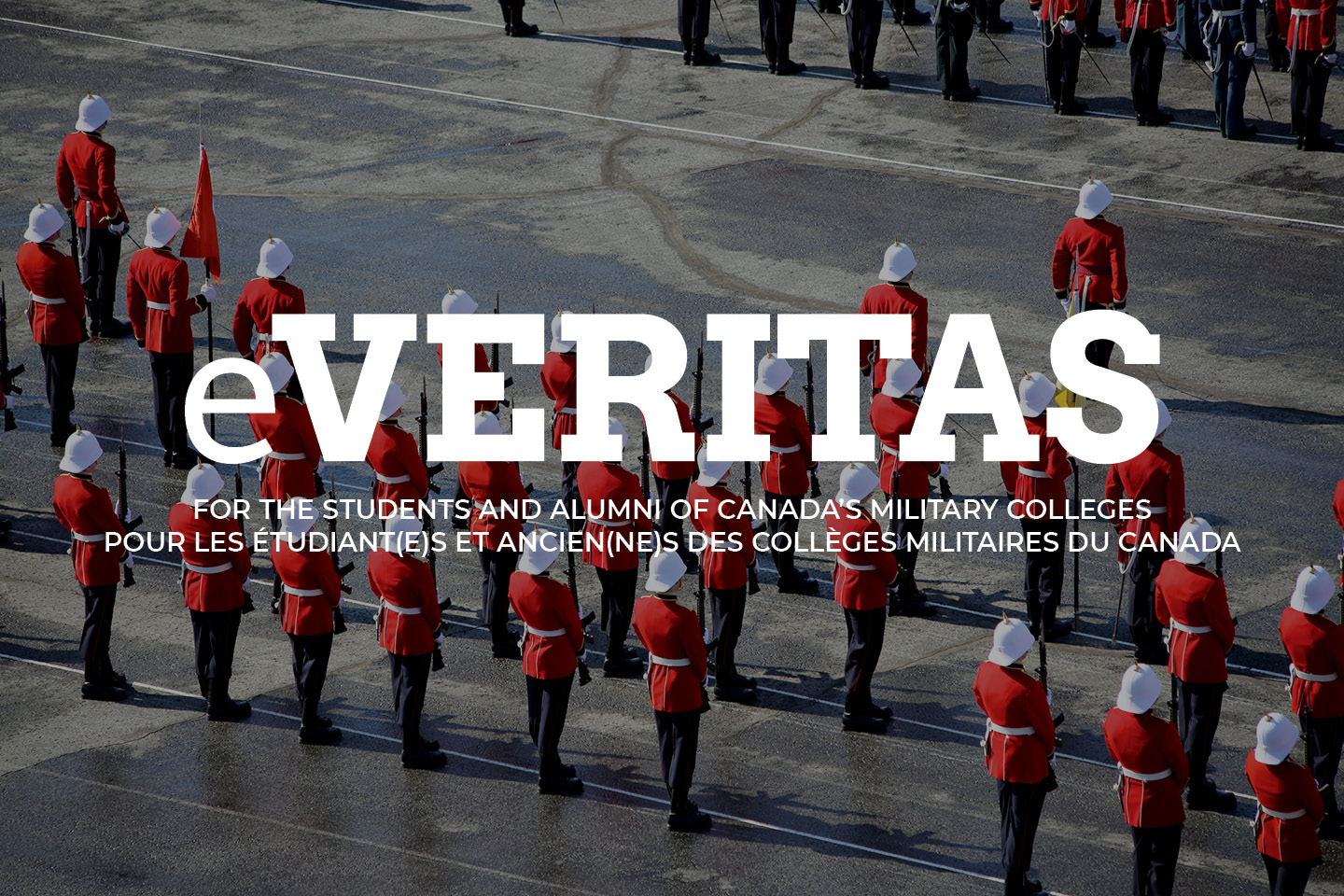 Our Peter Worthington, Gerry Martin, Mount Worthington, General Worthington story in Issue #22/13

Photo: Gerry Martin's Royal Roads paverstone among his classmates right next to CWC Alick Marshall who was killed just a few weeks after 1954 graduation from RMC in a T-33 training accident.
An Epilogue
Our tribute to our classmate, the late #3301 LCol GJ (Gerry) Martin and our subsequent search for his family members and more information about his background has yielded rich dividends. Thanks largely to the assistance of Gord Crossley of The Fort Garry Horse Museum and Archives in Winnipeg, we reached one of Gerry's sons, Jim. Jim and his brother David had been on Worthy Venture II with the Regiment's team that made the second climb up Mount Worthington. Jim reported the sad news that his mother, Lily, and his brother, David,had both passed away.
Further comments from Jim, one of Gerry's three sons: "Wonderful to hear from you. I appreciate the time and effort you took to locate us in order to share this article. It means a great deal to me to see these fond memories of my father. It saddens me to have to tell you that my youngest brother David passed away February, 2012. Far too soon as he was only 50 years old. David was instrumental in learning of Worthy Venture II, communicating with Gord Crossley and arranging for us to tag along. An experience I will always cherish. I spoke with Sarina, David's wife, yesterday about your email. I will forward it to her and her daughter Paige. While discussing this with her she realized she had not contacted Gord Crossley about Dave's passing. David was the point of contact with Gord for the Martin family and kept in touch with him. It was Gord who loaned us the photos of Worthy Venture I, which I had not seen before, that were used on the web site. I also spoke with my sister Judith yesterday as it was her birthday. I will contact my brother Don this weekend. I will also make sure my Uncle Don, dad's brother, also gets this. He is the family historian ( http://www.martinsofgabriola.com/ ) and will appreciate it. Thank you for your kind words and tribute to my father."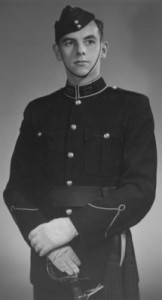 Gerry's brother, Dr. Don Martin, provided this further insight: "My nephew Jim forwarded your letter to me. I am touched and very pleased to learn my brother is not forgotten. Jerry loved the military life. I am aware not all the graduates of RMC shared his enthusiasm but he certainly found the life he relished. I was pleased to read the kind words regarding the role his wife Lil played in his life and that of his colleagues. If I have my facts straight it was Gordon Crossley who found the plaque and stone left behind in Alberta and had it moved to Winnipeg to be ultimately placed in the park bearing his name. I have visited the park and took the opportunity to make a contribution to the regimental museum. Some time ago I visited Royal Roads and stood in the precise spot where Jerry and his classmates furiously brushed the lint from their new uniforms. I, too, remember those days! I clearly recall the dinner in my family home we shared with Keith McKey on the first weekend break allowed the new cadets. A home cooked meal was special. I wish to congratulate you and your classmates on the perseverance required to complete your education in military college. I trust you will have an outstanding reunion next year. I have shared this much with you as the bonding which occurs in four years of medical school must be similar to your experience. Donald C. Martin M.D.,F.A.C.S., Professor of Surgery/Urology/Emeritus, University of California, Irvine CA"
From classmate #3299 KGJ (Keith) McKey to Jim Martin: "As the years go by I become increasingly more nostalgic and enjoy being reminded of the blessings of my youth. I checked out my old photo albums and came upon a photo of Gerry and I near the boat house at Royal Roads in the autumn of 1950. We were still in dungaree uniforms at the time. I checked out your family history web site "martinsofgabriola" web site and was very impressed by it. Your family is fortunate to have this historical record. Such records paint a much truer picture of Canada than our school history texts do. I worry that our younger generations will lose sight of how our country was built. I have always respected Gerry from the day we first met. Reading your family history I realize that we had a lot more in common than I understood. Gerry's home town of Duncan, BC, and my home town of Timmins, ON, also have a lot in common. They were both were mining/logging towns and were considered in our time to be remotely north, climate-wise as well as culturally. For someone whose summer jobs included dumping winter-cut logs into booms, towing them to the mills, and pike poling them up to the mills, the memories of lumberjacks filing their saws, and our soakings when we experienced the occasional stubborn log jam, are pleasant to recall. You can be justifiably proud of your father. He will always be remembered kindly by his classmates."
From the Martin Family Website: "Gerald attended Royal Roads and Royal Military College in Kingston Ontario. He chose to make a career in the army. He was an outstanding leader. The summer of 1952 while at Camp Borden he was awarded the first General Worthington Honor Sword as the outstanding cadet. He went on to serve in Korea and Germany. The top candidate for staff college, he chose Sandhurst, the premier institution in the UK. He was the youngest Lt.Colonel in the Canadian Army when appointed commander of the Fort Garry Horse in Calgary in 1968. He fell to his death after leading a group to place a memorial and regimental colour on newly named Mount Worthington in the Yukon. The Fort Garry Horse have honored their fallen leader with a memorial park at their barracks in Winnipeg. This stone with plaque will be among others recognizing the fallen of this great regiment. Jerry retained his boyhood love of hunting and fishing in which he participated throughout Canada and Europe. Jerry's son Jim has become an accomplished birder and photographer. His web page http://www.crazym.ca./ is well worth viewing."
Gerry served his country with passion. He was admired by his colleagues at all levels. He will deservedly be remembered.
LEST WE FORGET.
#3201 Austen (Aus) Cambon, Class of RR52/RMC54