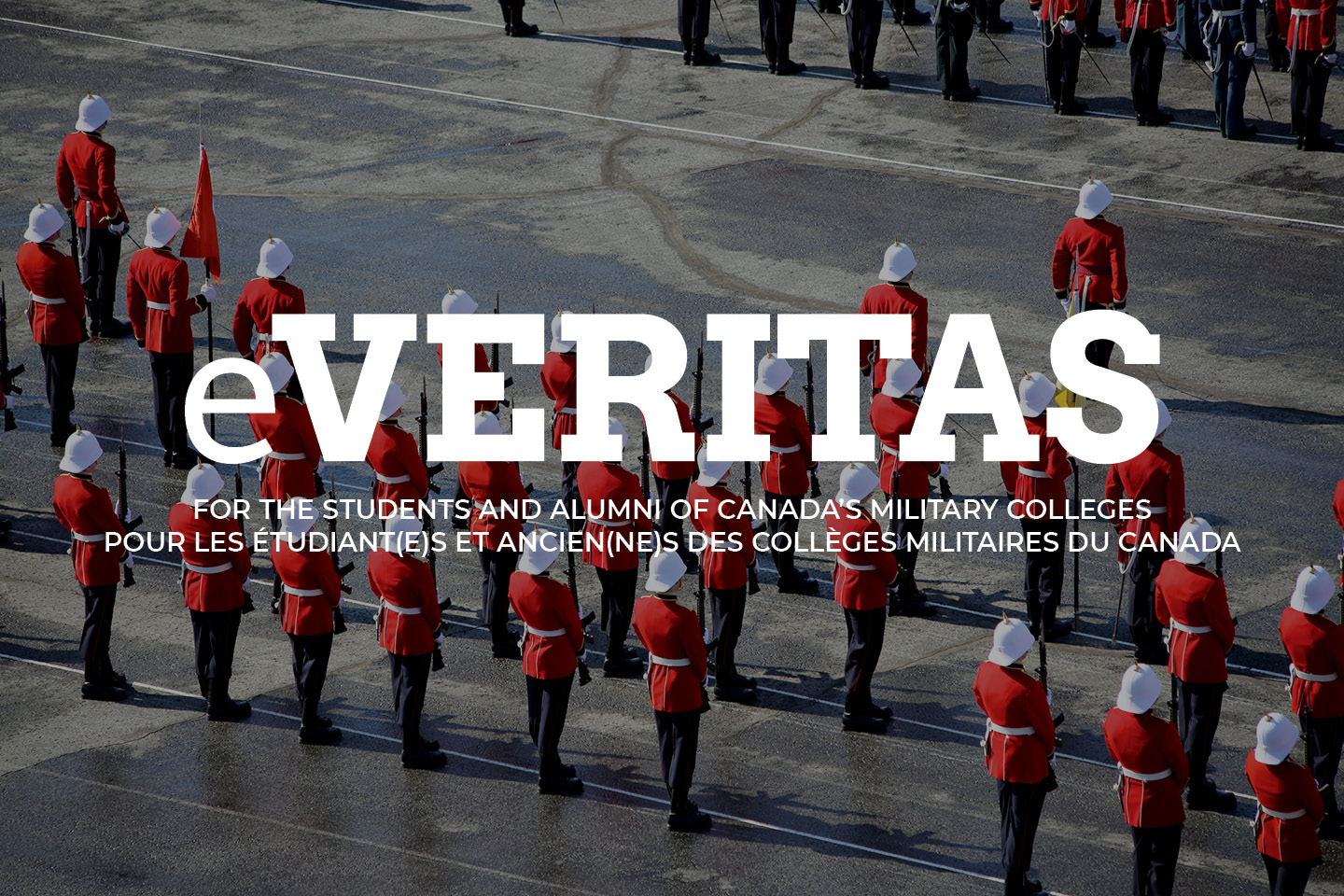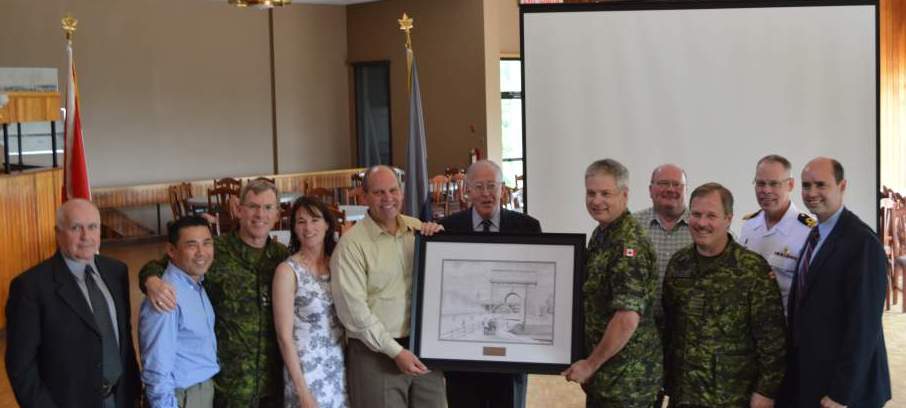 14016 Colonel Rick Fawcett, RRMC/RMC 83, Depart with Dignity Ceremony
In the photo left to right: Mike Poliquin, Dave Wu, Stu Beare, Heather and Rick Fawcett, Frank Norman, Kevin Bryski, Reid McBride, Jeff Barr, Darren Rich, Bryan Bailey.
Photo Credit: 20041 Corey Crosby
Rick Fawcett was honoured on the occasion of his retirement from the Canadian Forces with 35 years of dedicated Reserve and Regular Force service. Most appropriately, fellow classmate 13337 Lieutenant-General Stu Beare, Commander Canadian Forces Operational Command and his Headquarters, hosted an outstanding event at the Vimy Officers' Mess in Kingston, Ontario on 23 May.
A number of Rick's classmates from the Class of 83, as well as the Commandant of the day, Frank Norman, assisted the Class Secretary, 13846 Colonel Kevin Bryski, in presenting Rick and Heather a unique piece of art which blended RMC's Arch with the Rideau canal; both of which played a significant role in Rick's career.