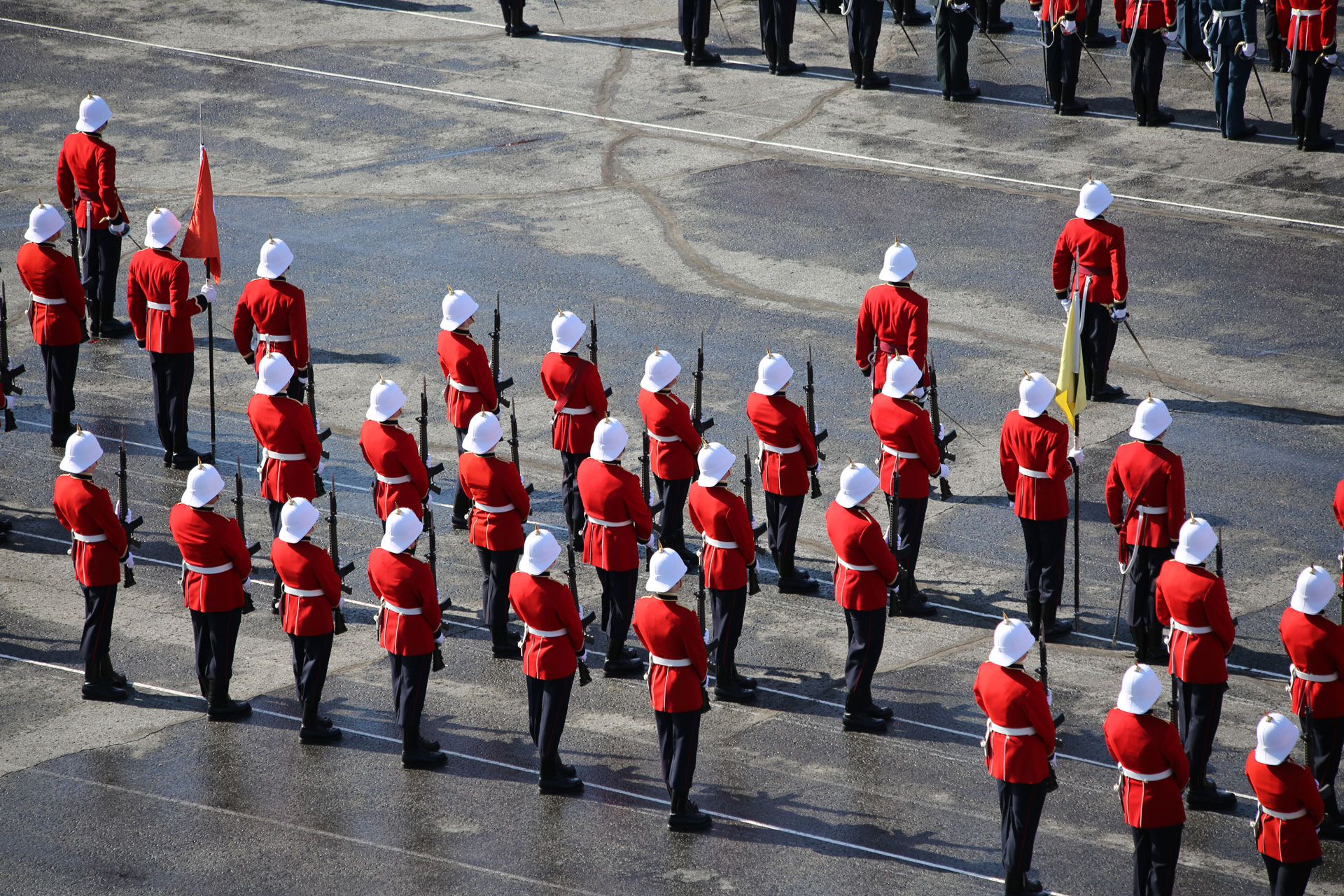 CMR 60+50
Une réunion est prévue à l'occasion du 50ième anniversaire de l'entrée de la classe de 1960 au Collège militaire royal de Saint-Jean. Cette réunion concorde avec la fin de semaine des anciens sur le campus du CMRSJ , le 10 – 12 septembre 2010.
Un cocktail le vendredi soir, la parade de l'Escadre militaire le samedi, ainsi qu'un dîner-dansant parmi d'autres activités, vous permettront de revivre ce moment inoubliable de votre jeunesse. Pour de plus amples détails, veuillez voir le site www.rmcclub.ca , ou prenez contact avec un représentant de votre escadrille :
Maisonneuve (Gaétan Dextras 450-464-3691 gaetan.dextras@videotron.ca) Champlain (Marc Jetté 450-465-4782 ma_jette@videotron.ca )
Cartier (Charles Émond 613-260-18829 charles.emond@rogers.com)
Nous avons besoin de votre aide pour rejoindre certains de nos membres toujours hors contact. Veuillez consulter www.rmcclub.ca pour voir la liste et nous aider à tous les retrouver.
Si vous n'avez pas déjà pris contact ou confirmé votre participation, veuillez rejoindre votre représentant d'escadrille ou vous risquez de vous retrouver avec des cercles et des inspections supplémentaires!
CMR 60+50
A 50 th Anniversary Reunion of the Collége militaire royal de Saint-Jean Entry Class of 1960 will be held at CMRSJ campus during the Ex-Cadet weekend of 10-12 September 2010.
A Friday Meet & Greet, a Saturday Parade and Dinner-Dance among other activities are planned to help you relive those unforgettable moments of your youth. For details, please see www.rmcclub.ca or contact your Squadron representative:
Maisonneuve (Gaétan Dextras 450-464-3691 gaetan.dextras@videotron.ca) Champlain (Marc Jetté 450-465-4782 ma_jette@videotron.ca )
Cartier (Charles Emond 613-260-18829 charles.emond@rogers.com)
Help is needed in locating some classmates still "Missing in Action". Please consult the list at www.rmcclub.ca to see if you can help locate a former classmate.
If you have not already been contacted or indicated your intention to attend, please contact your squadron representative or risk being put on defaulters' parade!
_______________________________________
Royal Military Colleges Club of
Canada – Ottawa Branch
Annual Golf Tournament
Friday 09 July 2010
Irish Hills Golf Club
* Scramble format
* Ready to roll at 0745Hrs – Shotgun start at 0800 Hrs
* Lunch and prize ceremony will follow the tournament
* Cost $70.00 for RMC Club members, $80.00 for non RMC Club members: includes golf, cart, lunch and participation prizes
* Reservation will be confirmed with payment only and must be received by 10 June 2010.  (Ed: Sorry, we missed the deadline with this posting – if you have not registered – why not give it a try anyways?)
* Refunds cannot be provided for no-shows in order to meet contract provisions with the golf course
* Specify if you have a golf partner / foursome, include contact phone number and class
* Soft spikes only, dress code in effect.
* Bring $20 in cash for games and skills contests, like a car for a hole in one!
* Maximum 216 golfers! To register, make cheques payable to:
RMC Club of Canada-Ottawa Branch
Mail to: RMC Club of Canada-Ottawa Branch
c/o Tony MacDougall
1882 Ave Des Prairies
Orleans, On K1E 2R4
(613)824-8580 – tonymacis@rogers.com
Club des Collèges Militaires Canadiens
Chapitre d'Ottawa
Tournoi de Golf Annuel
le vendredi, 09 juillet, 2010
Au club de golf Irish Hills
* Format meilleure balle (scramble)
* Prêts à partir à 7h45, départ à 8h00
* Un lunch et remise des prix suivront la partie
* Coût : $70.00 pour les membres du club des anciens, $80 pour les non-membres : inclue golf, voiturette, lunch et prix de participation
* Les réservations ne seront acceptées que si elles sont reçues avant le 10 juin et accompagnées du paiement.
* Nous ne pouvons vous rembourser pour les annulations
* Spécifiez si vous avez un partenaire de golf / quatuor et indiquer les numéros de téléphone pour vous contacter de même que votre année de graduation
* Les crampons métalliques sont interdits
* Amenez un $20 supplémentaire pour les jeux et concours d'adresse, tel une voiture pour un trou d'un coup!
* Maximum de 216 golfeurs! Pour vous enregistrer, veuillez faire parvenir vos chèques à:
RMC Club of Canada-Ottawa Branch
a/s Tony MacDougall
1882 Ave Des Prairies
Orleans, On K1E 2R4
(613)824-8580 – tonymacis@rogers.com