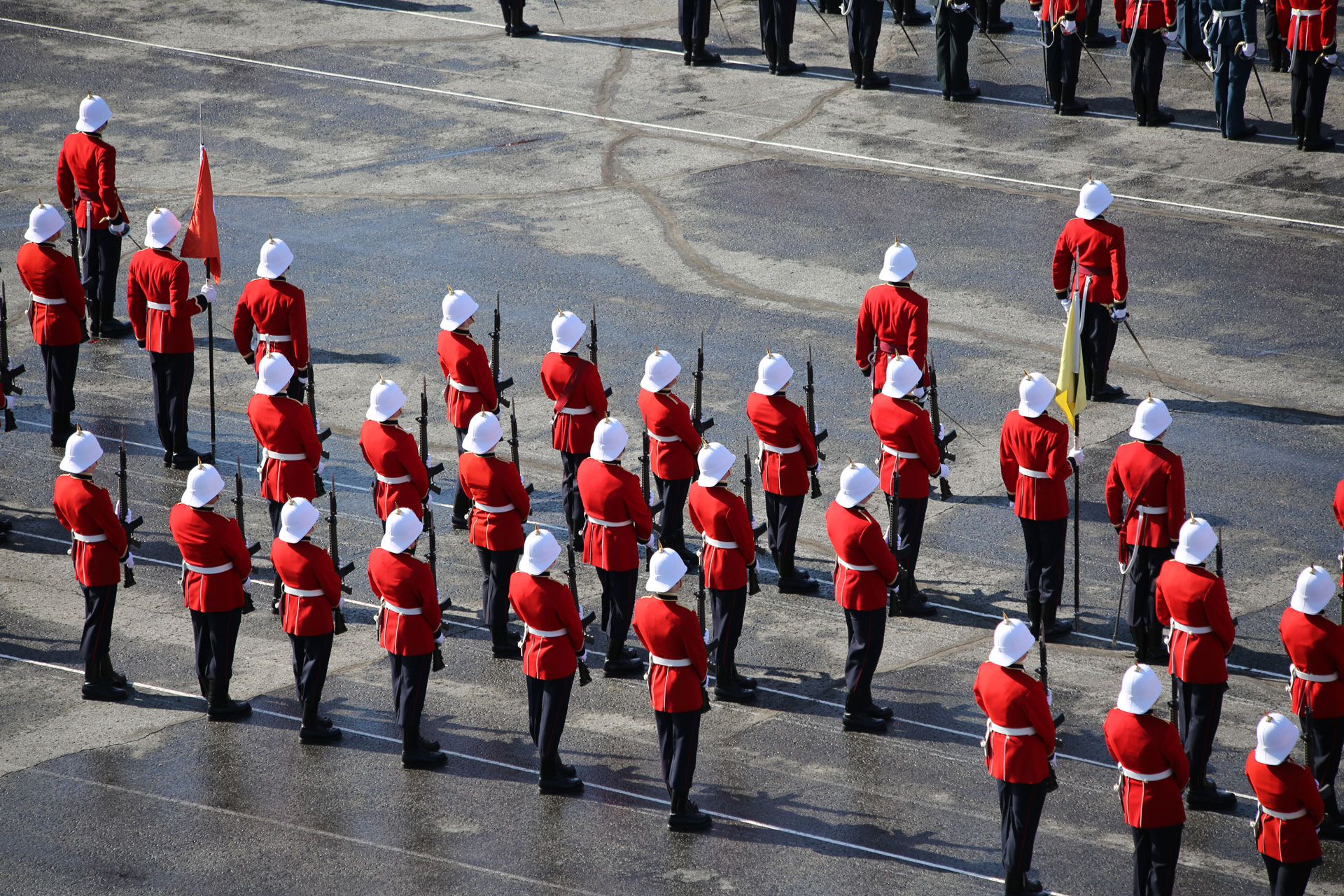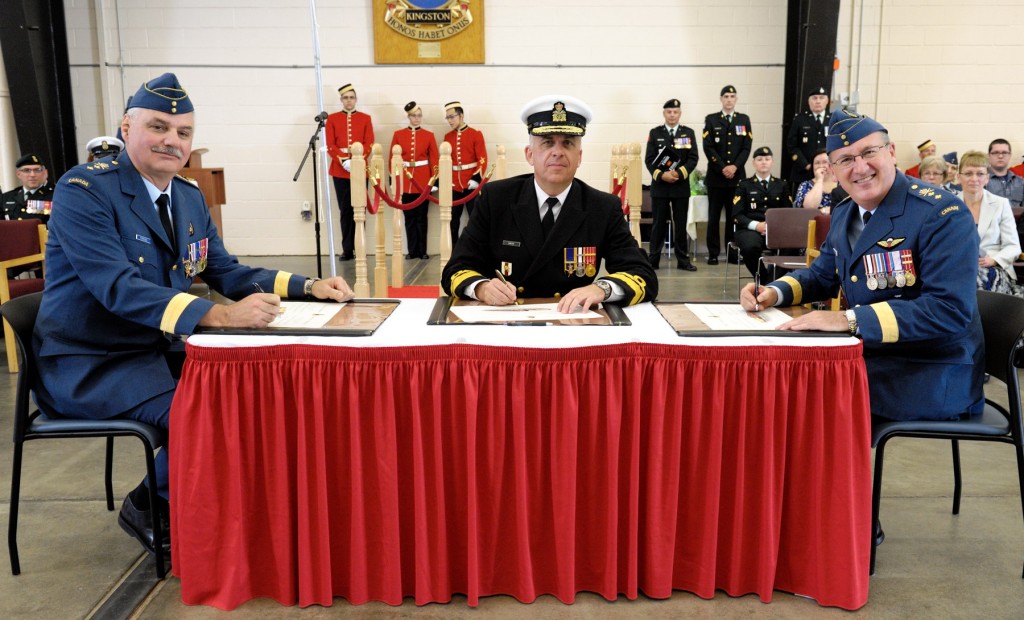 There was a Change of Command ceremony at CFB Kinston last Thursday 23 June.
Major General Pierre Fourges assumed control of the Canadian Defence Academy (CDA) from Major General Daniel Gosselin.
The Academy is relatively new to the Canadian Forces and came into being in the 1990s.
MAJ. GEN. DANIEL GOSSELIN
"I THINK ONE OF THE CENTRAL ELEMENTS OF THE ACADEMY IS YOU HAVE A GROUP OF PEOPLE THAT ARE THINKING ABOUT EDUCATION AND PROFESSIONALIZATION WHILE BEFORE SOME OF THOSE ASPECTS HAD BEEN MARGINALIZED."
MAJ. GEN. PIERRE FORGUES
"MANY NATIONS THROUGHOUT THE WORLD THAT LIKE TO COME AND SEE WHAT WE DO AND WOULD LIKE TO LEARN FROM IT. SO THAT'S A GREAT TESTAMENT I THINK TO THE WORK GENERAL GOSSELIN HAS DONE SO I SEE MY PRIMARY JOB IS TO KEEP THAT MOMENTUM GOING."
Major General Forgues is now the IV Commander of CDA.
_______________________________
Fitting Tribute to a Fine Officer and a Fine Athlete
MGen Daniel Gosselin was honoured with a Departure with Dignity Ceremony last Wednesday  (22 June) at the RMCC Cadet Mess in Yeo Hall.
Family including –  his Dad, wife and three children; many senior CF serving officers including the CDS General Walter Natynczyk, former RMCC commandant just recently promoted to LGen, Tom Lawson, and numerous other colleagues from near and far were treated to a first class event and enjoyable afternoon.
The Master of Ceremonies was M50 Colonel Tony Battista.
The DDC program included an impressive a number of presentations; Slide Show; numerous colourful speeches; reading of messages from all over the Globe high-lighting the career of this highly respected professional Military Engineer.
In the first dozen years or so of his military career, Daniel was  likely better known as the top Broomball player in the Canadian Forces. His teams both as a player and a coach – won numerous national championships in that sport. He was one of those rare broomball players that even the most casual fan would make special arrangements just to see him play.
To this day he is a very fit looking individual who was often seen working out in the gym.
Photos: Brad Lowe – Base Kingston Photo.