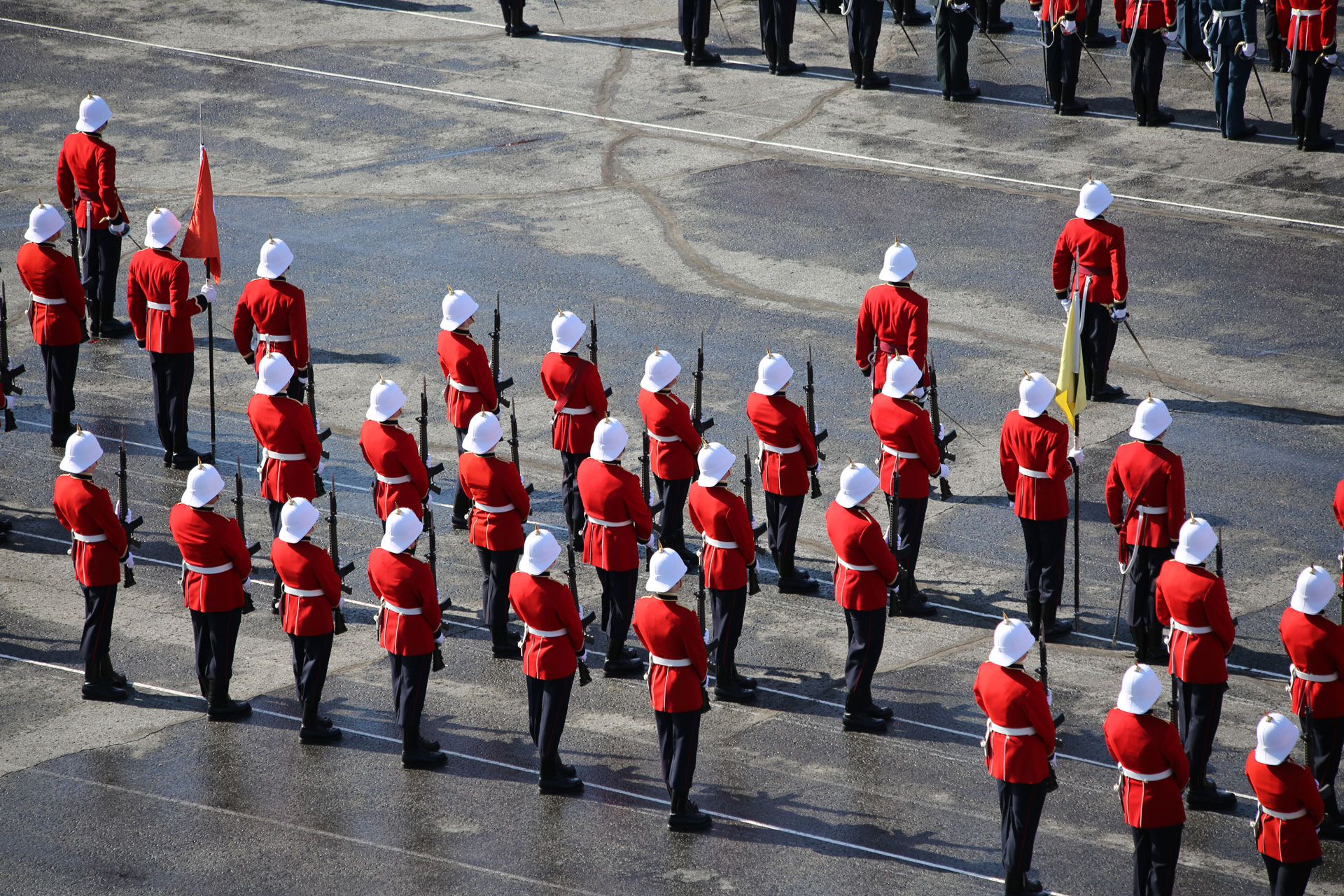 XXI Commandant RMC: 1954 to 1957
(Researched by E3161 Victoria Edwards)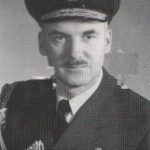 2140 Air Commodore Douglas Alexander Ransome Bradshaw DFD, CD, (RMC 1930) was born on May 15th, 1912 in Ottawa, Ontario (ON), the son of A. G. N. Bradshaw. He was educated in London ON.
He graduated from RMC in 1934 and was commissioned in the Royal Canadian Dragoons. Bradshaw transferred to the RCAF in 1935. Bradshaw received his pilot's license in 1936 and for the next four years served as a flying instructor at Camp Borden, ON. Bradshaw married Marjorie Mae Robinson in 1938. The couple had two children; Barbara and Joan.
Bradshaw was Officer Commanding 420B Squadron of the Royal Canadian Air Force from 1941-4. In December 1941, Bradshaw was posted overseas and from March 1942 until April 1943, Wing Commander Bradshaw commanded 420 Snowy Owl Squadron, which flew bomber raids into Germany. For his skill and bravery in piloting and leading his squadron on many risky and dangerous sorties to heavily defended enemy targets in Germany, Bradshaw was awarded the Distinguished Flying Cross (DFC) effective June 3rd, 1943. At the end of WW2, Group Captain Bradshaw served at RCAF headquarters in Ottawa as Director of Air Operations. In January, 1953 he was appointed Chief of Training for the RCAF and promoted to the rank of Air commodore.
Air Commodore Bradshaw served as Commandant at RMC from 1954-7. Bradshaw was the first air force officer to command the college. In light of the 1953 decision that the army send all its Canadian Services College graduates to university to complete a degree course, Bradshaw proposed that degree granting powers be obtained for RMC. In 1954, Bradshaw sent the Chief Secretary of the Department of National Defence a proposal noting that eliminating the practice of sending RMC graduates to complete a degree at universities could save half a million dollars a year. Industry now required that applicants for higher administrative and technical employment hold an academic degree. He argued that it would be better for cadets to earn their degrees before their service career as opposed to when they retired and needed other employment. Bradshaw pointed out that the RMC general course equalled a university degree in arts and staff recruitment for RMC was hampered by the stigma that RMC was not a degree-granting institution. He did not recommend, however, that RMC award degrees in engineering in the near future. Nevertheless, officials in Ottawa decided that RMC would grant degrees in engineering, the arts and sciences. This decision necessitated course reorganization to introduce specialization earlier. To increase the number of engineering courses to that comparable to the universities, the three week spring term was introduced, and the summer military training period was shortened. The first RMC degrees in arts and sciences were granted in 1959 and the first engineering degrees were granted in 1962.
Next, he was appointed Deputy Air Officer Commanding (Operations) at Air Defense Command Headquarters, St. Hubert, Quebec in 1957. He was appointed Deputy for Operations for Northern NORAD Region Headquarters, also at St. Hubert in November 1959. In July 1961, he was appointed Chief Staff Officer at the RCAF's No. 1 Air Division Headquarters, Metz, France. Bradshaw served as Commodore of the Royal Canadian Air Force Air Division in Europe in 1963. He was the first president of Confederation College of Applied Arts and Technology from March 6, 1967 to 1974. Confederation College was founded as a trade school in 1967, during the formation of Ontario's college system. His vision of an aviation program in the north was implemented in the College's Aviation Centre of Excellence.
He died on 1/10/1998. In his memory, the Douglas Bradshaw Athletic Achievement Award is presented to a graduating student, having the most improvement in and contribution to athletics and whose quality of spirit and competitive drive contributed to the overall success of the Confederation College Athletic program.
Preston 'Canada's RMC: A History of the Royal Military College'