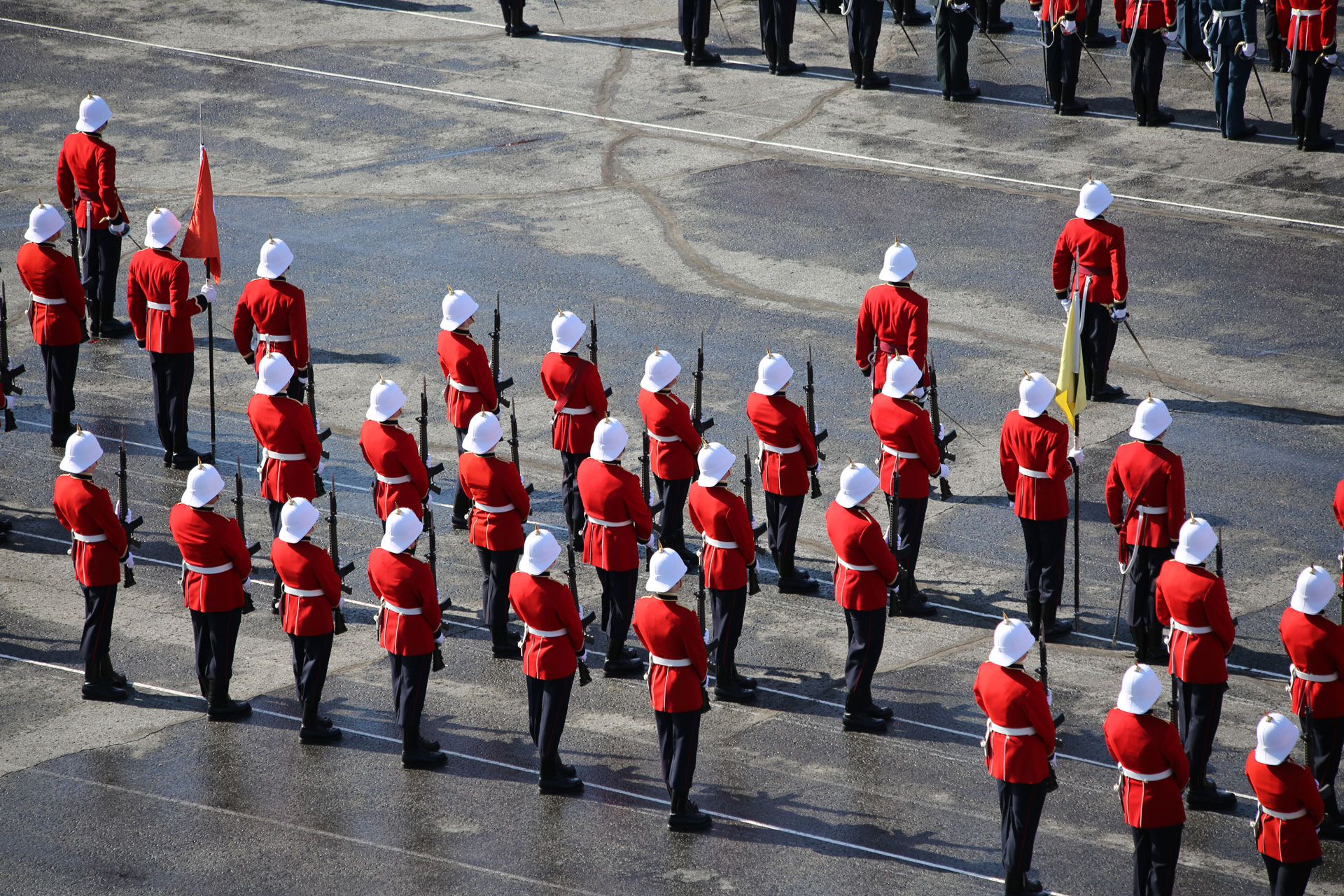 The IM Program, in conjunction with the Varsity Program, allows every Officer Cadet the opportunity to compete in a wide variety of team sports while being put in different situations to practice and improve upon many of the sports skills he/she has learned in the Physical Education Program.
The organization and supervision of the IM Program is the responsibility of the Officer-cadets as part of the Athletic Component. Professional assistance is provided by the Recreation & IM Manager, Christine Powers and her assistant, Chad Blundy when required.
Christine Powers a native of Saint-Basile (Edmundston), NB. She completed a Kinesiology Science Degree at the "Université de Moncton" in 2001. Prior to accepting the RMC position in August 2005, Christine was the Executive and Technical Director for Volleyball New/Nouveau Brunswick from 2001-2005.
The RMC IM programme is a busy one! In the Fall Term – Ultimate, Soccer, Hockey, Handball and Waterpolo. Winter Term – Basketball, Ball Hockey, Hockey, Dodgeball and Waterpolo.
Game times are from 5PM to midnight – depending on the sport and Cadets are obliged to compete both evenings.
***
e-Veritas: What are main differences in the cadet / IM Manager relationship with the current DCdt compared to previous years?
Christine Powers: Although we always tried to give OCdts some responsibilities and leadership opportunity, I would say they are now even more accountable for the delivery and success of the program. We want all OCdts to take ownership in the IM program whether they are participants, team captains, referees or CSSOs.
e-Veritas: What is the most satisfying part of the IM Managers job?
C.P. Seeing OCdts playing a competitive IM game, having fun yet taking it seriously is great to see. It's also great to see a CSSO or team captain take-on the leadership role and do a great job with it. As Rec & IM Mgr, I also take care of the RMC Recreation clubs and I love working with the OCdts that are part of these clubs because they are passionate about their respective activities. Having a small part in giving them the opportunity to do what they want and escape the day to day stresses of RMC life is great.
e-Veritas: What is the most challenging part of the job?
C.P. Being the bad cop!  Running an IM program where attendance is mandatory and where we must enforce rules and discipline matters make it less fun but I guess that's just part of the game.
***
The conduct of the IM program is the responsibility of the Cadet Wing led by the CWIMO 24612 Mathieu Frechette.
Our e-Veritas photographer, 25490 (I Year) Andrew Sheahan – 6 Squadron was out and about last Thursday night and caught some of the IM action.