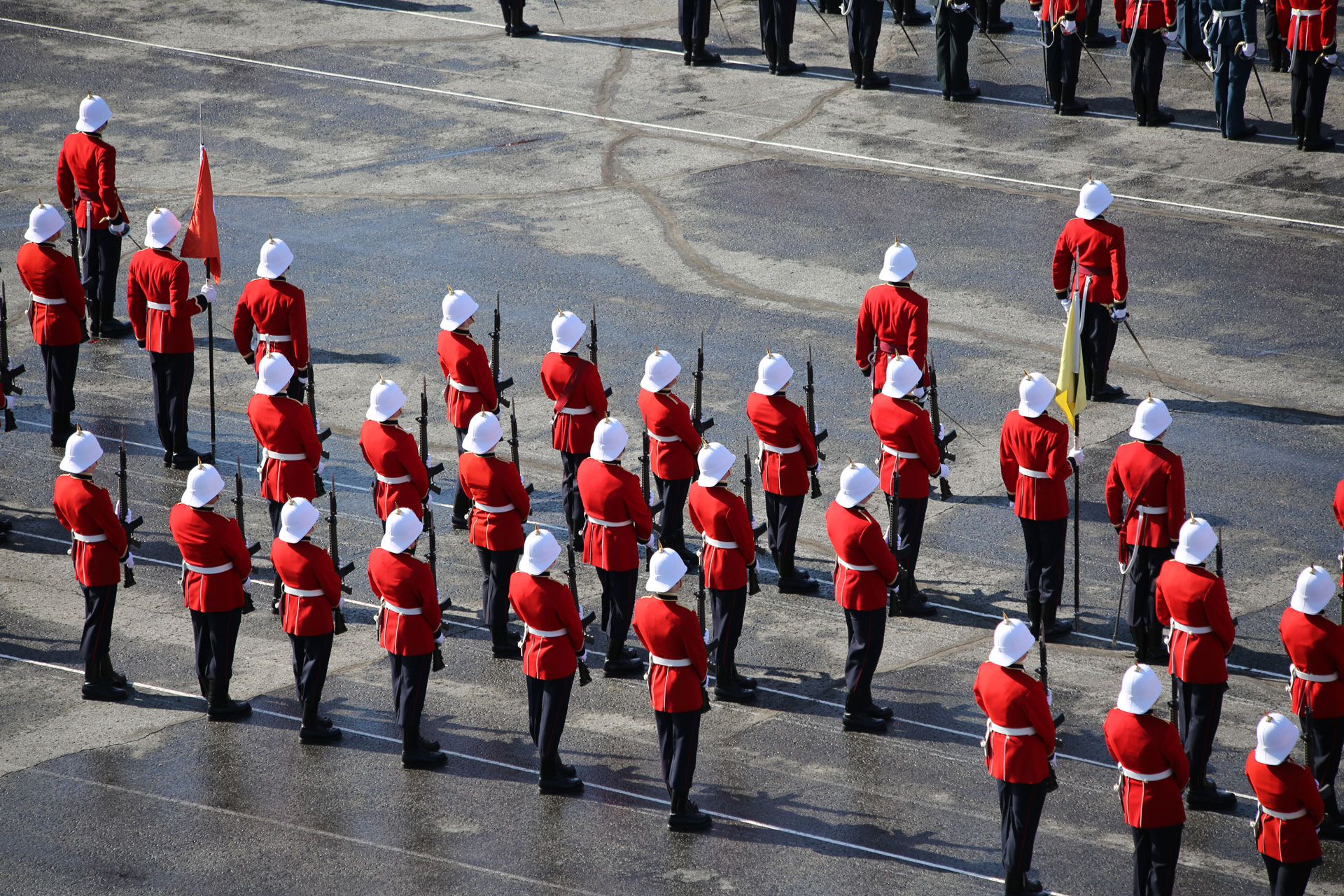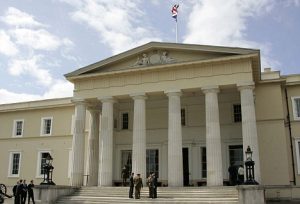 The Afghan illegal immigrant hid in the stairwell next to a toilet on a coach carrying NCOs and officers from Germany to the elite military at Sandhurst
Afghan immigrant smuggles himself into Britain… on a coach full of Sandhurst Army officers
By Caroline Grant
An Afghan illegal immigrant managed to sneak into Sandhurst military academy on a coach packed with officers, it was revealed today.
The massive security breach has raised safety fears and suggestions the man could have been on route to launch a Taliban attack on the world-famous Army academy.
It is thought the man slipped onto the coach in Calais and then hid in the stairwell by the toilet.
The bus was full of NCOs and officers on their way to a training course and briefing.
The 20-year-old man was only discovered once the vehicle was inside Sandhurst.
He had already managed to get past border control in Dover while he was concealed on the coach before slipping through security at the college in Camberley, Surrey.
The bus had been travelling from 28 Engineer Regiment's base in Hameln, Germany, and set off on Tuesday.
They made a brief stop in Belgium before heading on to France to cross the Channel.
The man was only discovered when a corporal and a lance corporal saw him hiding as they got off the bus.
Chief of the General Staff General Sir Richard Dannatt is said to be 'incandescent' over the security breach
Military sources have branded the security breach as 'extremely serious' and the head of the Army, General Sir Richard Dannatt, is said to be 'incandescent'.
General Sir Anthony Walker, former Deputy Chief of the Defence Staff, said: 'All vehicles entering the academy should be searched.
'There are enough armed soldiers and uniformed MoD personnel on the gate to do this.'
The coach was apparently waved through the gates with only minimal checks.
'Fortunately there was no ghastly outcome of the security breach. But one day there could be,' General Walker told The Sun.
Police were called to the academy and the man was taken to Maidenhead police station.
It is expected he will be sent to a detention centre and deported.
A military source said last night: 'He could have smuggled a bomb inside Sandhurst – or could even have been a suicide bomber, which would have been catastrophic.'
An MoD Spokesperson said: 'We can confirm that an individual was discovered onboard a coach within the Royal Military Academy Sandhurst having stowed onboard during the coach's transit from Germany.
'The coach was provided and driven by a civilian contractor who has responsibility for the security of their vehicle.
'Security officers in all Army establishments have been informed and reminded of security procedures to reduce the risk of a further incident of this nature.'
They were unable to confirm the man's nationality.
Shadow immigration Minister Damian Green said: 'Even after all the security disasters of recent years, it still beggars belief to find that an illegal immigrant can not only smuggle himself into this country, but into Sandhurst on an Army bus.'