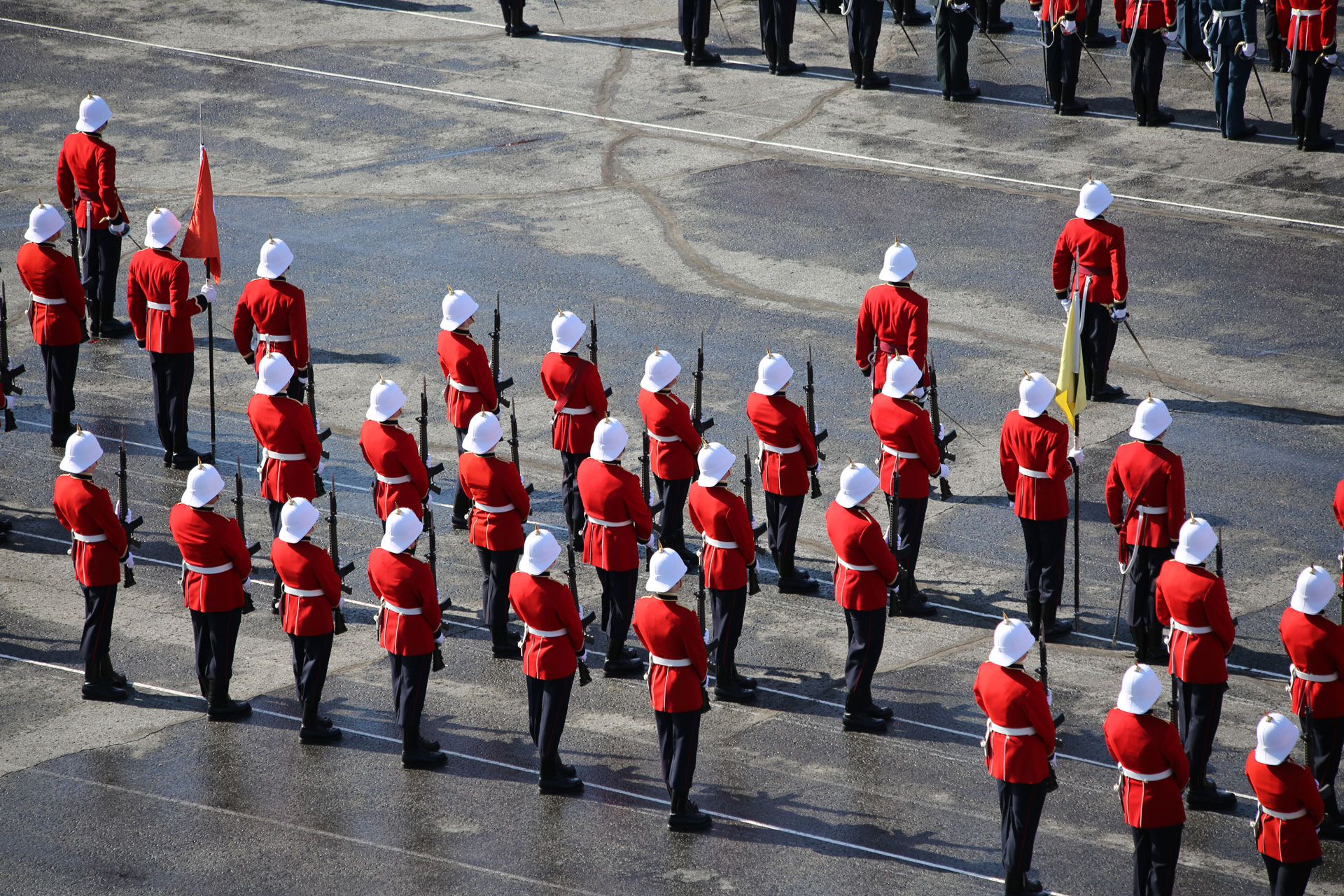 By M0917 Dean Fleet
– 19319 Captain Dax Chambers (RMC 1994)
Although born near Chicoutimi, QC, since his father was in the Air Force, and therefore moved across the country a fair amount, Captain Chambers considers himself to be from Kingston, as he spent many years in the Belleville/Trenton area. Before coming to RMC in 1990, he knew very little about the institution itself, however, with a father and grandfather in the military, and exposed to the military culture surrounding the cadet corps as a teenager, this military exposure, the desire to be a part of a bigger team, and the desire for a university education from a young age led him to RMC. He threw caution to the wind and applied, and has never regretted his decision. xxxxxxxxxxxxxxxxxxxxxxxxxxxxxxxxxxxxxxxxxxxxxxxxxxxxxxxxxxxxxxxxxxxxxxxxxxxxxxxxxxxxxxxxxxxxxxx xxx xxxxx He had originally applied to the infantry officer and pilot MOCs (Military Occupation Code), but was picked up as the former 2Lt Chambers was commissioned in 1994, after earning his BSc in Chemistry, and was posted to 1RCR in CFB Petawawa. However, two years and numerous air mobile exercises later, he again had a chance to become a pilot. As part of the Force Reduction Plan (FRP), the Air Force found itself short of pilots, and a CANFORGEN was promulgated announcing that reassignments to pilot would be considered for officers with two-years' experience in an MOC. Lt Chambers was accepted and spent the next two years between Portage-le-Prairie, Moose Jaw, and Gagetown, finally getting qualified as a Griffon Pilot. He returned to Petawawa, this time as a member of 427 Sqn, (now Special Operations Air Regiment (SOAR)), where rather than riding in the back of a twin huey as a chalk commander, he would now be flying the aircraft instead! xxxxxxxxxxxxxxxxxxxxxxxxxxxxxxxxxxxxxxxxxxxxxxxxxxxxxxxxxxxxxxxxxxxxxxxxxxxxxxxxxxxxxxxxxxxxxxxxxxxxxxxx Prior to being deployed to the Former Yugoslavia in fall of '02, Capt Chambers completed a mountain flying course in Penticton, BC. As flying in the mountains can be a challenging flying regime owing to the changing winds and less prepared landing sites, the course provided him to get acquainted with this 'dicey' type of flying. This came in handy as he completed three flying tours (56 day rotations) in Bosnia from ' 02-'03. As anyone who has been deployed to the Balkans can appreciate, flying into the Canadian and Allied camps required pilots to make a very technical approach due to the number of overhead wires and powerlines in the camps located in the valleys, but also to deal with the high winds associated with landing at Canadian Camps such as Gos Peak on the top of a mountain. xxxxxxxxxxxxxxxxxxxxxxxxxxxxxxxxxxxxxxxxxxxxxxxxxxxxxxxxxxxxxxxxxxxxxxxxxxxxxxxxxxxxxxxxxxxxxxx
It was not too long after graduation that Captain Chambers considered heading back to RMC, where he was eventually posted in 2005. In his first two years, he was 4 Squadron Commander, then for the following 6 months he also took on the job of Standards Officer, which became his sole job for the next year and a half. His role as a Sqn Comd was made easier by the fact that, as a returning grad, he already understood the nature of the beast that is RMC. In this position he greatly enjoyed the opportunity to mentor cadets at the Sqn level, which he then continued by mentoring the top four in his next post. Some of his responsibilities included maintaining the monthly planning calendar, Qualification Standards, and ensuring that the top four are well-versed on the changing nature of what is required of them. The weekly PMT, training plans, FYOP schedule, and Training Officer duties also fell under his directive. Along with his staff, Capt Chambers helped design the successful recruit camp last year, which as many of you already know, will be repeated this year. In addition to overlooking cadet development, staff training is a priority, as new staff must undergo a week long staff workshop in early August. This melds the staff, from varying MOC and operational backgrounds, into one team that understands the intricacies of college life. When all is said and done, he is able to feel a sense of satisfaction that is not always available at other units in that RMC has a well-defined end-state for its mission: producing officers. For Captain Chambers, the best feature about coming back is to view officer development from the other side of the desk. The stark difference between the "open-eyed and frightened" near-civilians who arrive, and the officers who march proudly off of the parade square was not as readily apparent to him fifteen years ago, but having assisted in their training, it still amazes him. xxxxxxxxxxxxxxxxxxx xxxxxxxxxxxxxxxxxxxxxxxxxxxxxxxxxxxxxxxxxxxxxxxxxxxxxxxxxxxxxxxxxxxxxxxxxxxxxxxxxxxxxxxxxxx
Captain Chambers will be leaving us this August and be going to 400 Sqn, a 1 Wing Hel Unit, based out of CFB Borden. In addition to a new work situation, he is also looking forward a new home one as he gets married this December. He is fast approaching his twenty-years of service mark, and while he has no fixed end-date, he is confident that he will remain in the Forces until at least the twenty-five year mark. From all of us at Panet House, we wish you the best of luck in the years ahead.