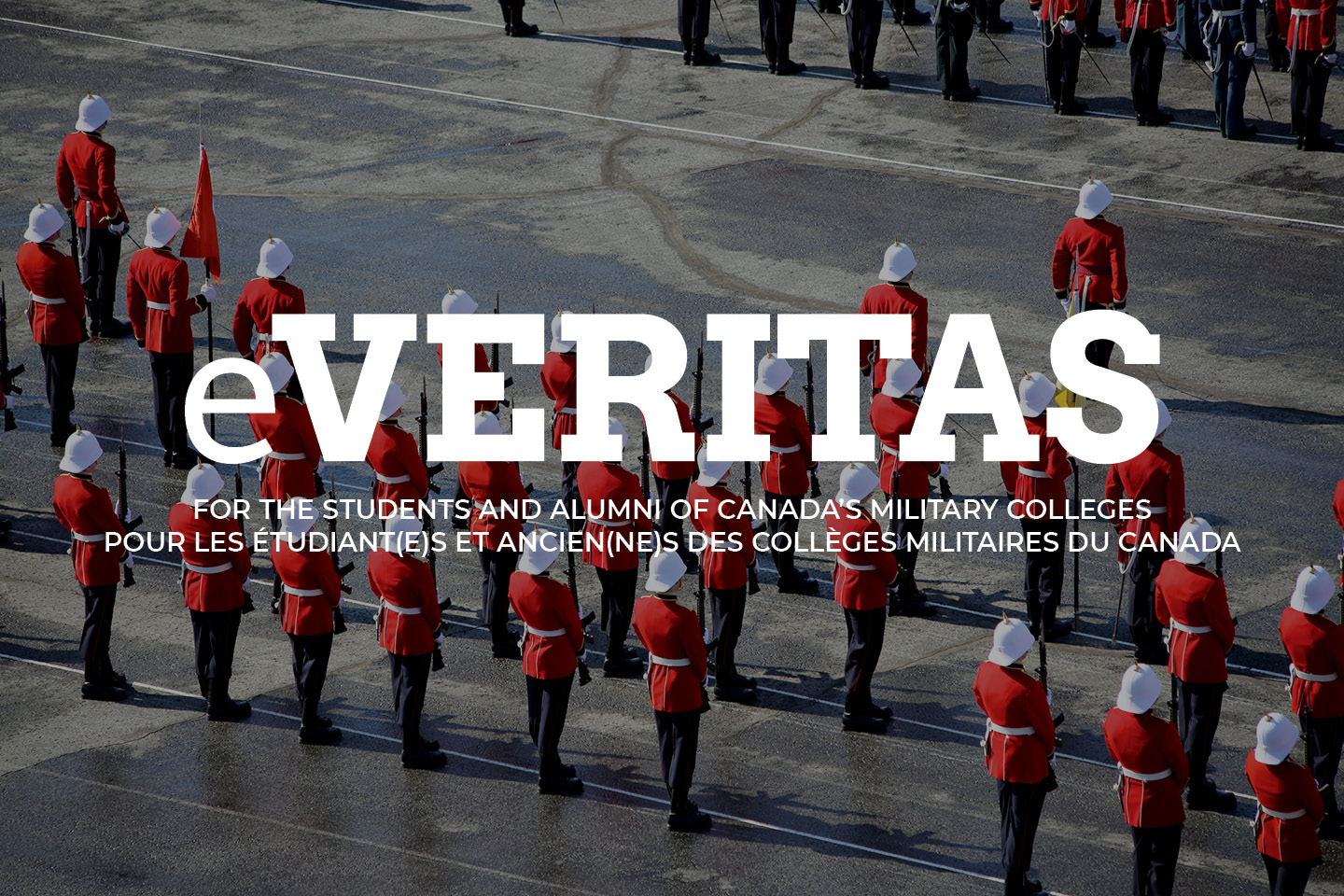 Cadets are now focusing earnestly on their drill and deportment in anticipation of what promises to be another excellent Graduation ceremony executed with precision:
Working up to Graduation Parade;

This Year's Top 5, Signing Off;

Cadets be careful on what you tell your mother!
MORE…
Working up to Graduation Parade
Article coordinated by OCdt 26659 (III) Danielle Andela / Photos by OCdt Tilley 26779 and OCdt St-Gelais 26267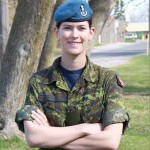 The Cadets of the Royal Military College of Canada can be seen at all hours of the day preparing for Graduation Parade. Whether in private meetings revising scripts, procedures or VIP guests or collectively drilling on the parade square, the College has been bustling to create the perfect send-off for the Class of 2015.
The outgoing CWC, OCdt 26257 (IV) Zachary Day, describes how the parade is taking shape:
It's always a strangely relaxing time of year. Depending on your occupation it can be a time for preparation, or a time for sitting back and enjoying the beginning of summer. Graduation parade practice this year was attacked quite aggressively as the TWSM wanted to be a step ahead going into the second week. Judging by our current progress the Cadet Wing is very well prepared heading into the final week.
***
The incoming CWC, OCdt 26459 (III) Gabrielle Archambault, also described how the practises are looking from her perspective:
"I believe the Cadet Wing is preparing for graduation parade very effectively. There are as many people as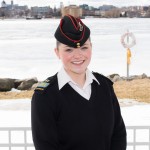 possible on the parade square everyday practicing drills that will be performed at the parade on May 15th. After only three days of practice, they are doing well.
The closer we will get to the day of the parade, the more the cadets are going to be prepared and ready to put up a good show. Even though the days are long; the Cadet Wing is improving at every practice."
26459 (III) Gabrielle Archambault
***
The outgoing CWTO, OCdt 26081 (IV) Jean-Nicolas Gibeault, gave a small description of the preparation activities from the perspective of a cadet training officer:
"The Cadet Wing is getting more and more ready for graduation parade every day while they march on parade every morning with the drum beat and music of the band. We can clearly see improvement of each of the cadets that are training for this important day rehearsal after rehearsal. Everyone is starting to master there piece in the parade from the 1st year in the Junior Wing to the graduates that will walk for is last time on the parade square of the college. We still have a few more days ahead of us to get as close as possible to the perfect parade."
***
Every day the College draws closer and closer to perfect performance and all are preparing to celebrate the Class of 2015 as they exit the wing and become fully commissioned officers in the Canadian Forces. With the College Drill Sergeant Major leading the practice for perfection, the cadets of the Royal Military College of Canada will be ready to WOW spectators on the Graduation Parade, this upcoming May 15th.
***
More photos to the lead up to Grad – Here
***
This Year's Top 5, Signing Off!
As this academic year draws to a close, the Class of 2015 approaches Graduation Week with more and more eagerness. The Top 5 Cadets of the Royal Military College have messages for the rest of the Cadet Wing as they draw closer to their march through the Arch.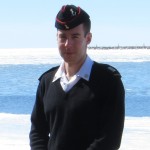 "Depending on the position, semester and year, the leadership positions at RMCC can really provide a varied and rewarding experience. I've found that the best way to learn and grow into a leadership style is to take those opportunities that you are unfamiliar and inexperienced with. I've learned more this semester by making mistakes and learning from them than from doing things right the first time. Being the Cadet Wing Commander is very humbling, as your fellow cadets are always watching or asking for direction. The opportunities I've been afforded this semester are some that aren't available until later on in one's career. To those who are returning again next year, enjoy the friendships and experiences gained. To those graduating, best of luck in the future!"
OCdt 26257 (IV) Zachary Day, CWC, 12
***
"I've learned a tremendous amount during my time as DCWC. We had a strong team this semester, and working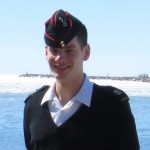 with the other four members of our Top 5 team was a real privilege. Day, Gibeault, Otis, and LaPlante are incredible Officer Cadets, and I learned a lot about being on a leadership team from each of them. It's unfortunate to have to part ways with them for now, but it's been a great semester and I hope to see them around the CF throughout the years.
Each semester has its own challenges, and I'm sure the incoming Top 5 will have to be creative to keep pace with the college- just as we did. More importantly, I hope they are able to take advantage of the huge learning opportunity that they have before them. I wish them all the best, and I look forward to see what direction they take the wing.
Finally, I'd like to thank my family for their support throughout my past four years at the college, especially this semester as DCWC. I know they are excited for me to graduate (as much or more than I am), and I'm excited to have them here for my graduation and associated ceremonies."
OCdt 26318 (IV) Stephen Kane, DCWC, 9 Sqn
***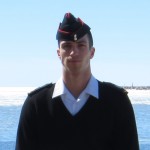 "As the Cadet Wing Training Officer, I have work this semester in a way to leave behind me a Cadet Wing that is respectful of the dress and regulations that every future officer in the Canadian Armed Forces should reflect. I look forward to see the result of all the hard work that we have all put in the preparation of the graduation parade and to see the satisfaction on the face of every one the day of the event. I will be going to CFB Gagetown in less than two weeks to get ready for my Armored Phase 4 that will start in September but I will still always be available to the incoming Top 5 if they need any help during the next semester."
OCdt 26081 (IV) Jean-Nicolas Gibeault, CWTO, 3 Sqn
***
"Leaving RMC is going to be a little bittersweet, but I don't think I could be in a better position to say goodbye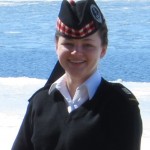 than after a semester with the Top 5.
Working as the CWOpsO has taught me a lot about the inner workings of a unit, and I was able to pick up a lot of knowledge that I'll carry through to the rest of my career. I'm hoping to leave behind a framework that my successor can easily pick up – I want her to have the knowledge that I accumulated over a semester right off the bat. With regards go my own future, as soon as I step through the Arch the only thing on my mind will be making it through my phase training (MARS 3 and 4). After spending 4 years thinking of myself as a potential MARS officer, it's exciting to finally move on to the part of my life that could make me so."
NCdt 26253 (IV) Alexandra LaPlante, CWOpsO, 6 Sqn
***
"This semester, I learned a great number of things being the Cadet Wing Administration Officer.All of us know that paperwork will be a big part of our future careers, and this semester helped a lot to develop key knowledge for the upcoming tasks as an officer. I will be going to CFB Valcartier for OJE, until my course next Septembre in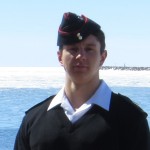 Moose Jaw, SK : Phase 2 Pilot. All in all, RMC was a amazing experience that I appreciated. We all need to embrace every moment in order to get as much as possible form it, for our officership qualities. Enjoy your time. #4DTG #ONESHOT"
«Ce semestre, j'ai appris de nombreuses choses étant l'Officier d'administration de l'Escadre. Nous savons tous que la paperasse occupera une grande partie de notre temps comme officier, et cette session m'a permis de développer des connaissances clés pour ces futures tâches d'officiers à venir. Je serai muté temporairement à CFB Valcartier en attendant mon cours à Moose Jaw, SK en septembre: Phase 2 Pilote. De manières générales, le CMR fut une expérience enrichissante que j'ai bien appréciée. Nous devons tous profiter de chaque moment pour en retirer le plus possible et faire de nous les meilleurs officiers possible. Enjoy! #4DTG#ONESHOT»
OCdt (IV) Jean-Sébastien Otis, CWAdO, 4 Sqn – 
Several weeks ago the incoming Top 5 also gave their input on how they felt about the upcoming year: Here
***

Photo by Jordon Hennessey
Cadets be careful on what you tell your mother!
Following is a short excerpt from an e-Veritas interview carried out in 2008, with 2816 BGen (Ret) W.W. Turner (RMC '40) XXVIII commandant of RMC.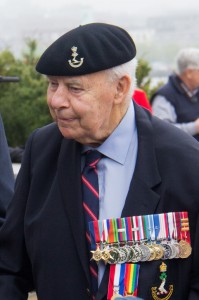 BGen Turner: In mid-September, during my annual physical, a nurse said, "I see you come from CFB Kingston".
I was about to tell her I came from RMC, not CFB Kingston but didn't have the chance because she continued on, "I have a son. He's at RMC. He's a bad boy. He doesn't fire his gun because it makes the gun dirty and gives him extra work cleaning it."
When I looked at her name tag, I realized that I knew her son, who had always walked the fine line of whether or not to be charged for one thing after another. Since he had been to the house three or four times, I knew him rather well.
The next day, as I walked up and down the parade square during the dress rehearsal, I found the cadet. He was in the third squadron in from the right, centre rank, fifth cadet in.
After the 700 cadets fired the first round of the Feu de Joie, I turned to the Director of Cadets (DCdts) and the College SM, who were standing with me on the balcony in front of the Currie building and said, "There's a cadet over there that didn't fire". They looked at me like I had flipped my lid.
When the cadets went through present, commence a second time I said, "The same cadet didn't fire again". On the third time I turned and said, "Now he didn't fire again. Sgt. Major, go down and charge him with disobeying an order. He's in the third squadron from the right, centre row, fifth in."
The Sgt. Major made the fellow port arms and ease springs and clink clink clink went three unfired rounds on the parade square. The DCdts nearly passed out. The SM looked stunned, picked the rounds up and returned to the balcony on the Currie building.
I never told anyone how I singled out a particular cadet from over 700 firing rifles.
For the complete interview go

here

.