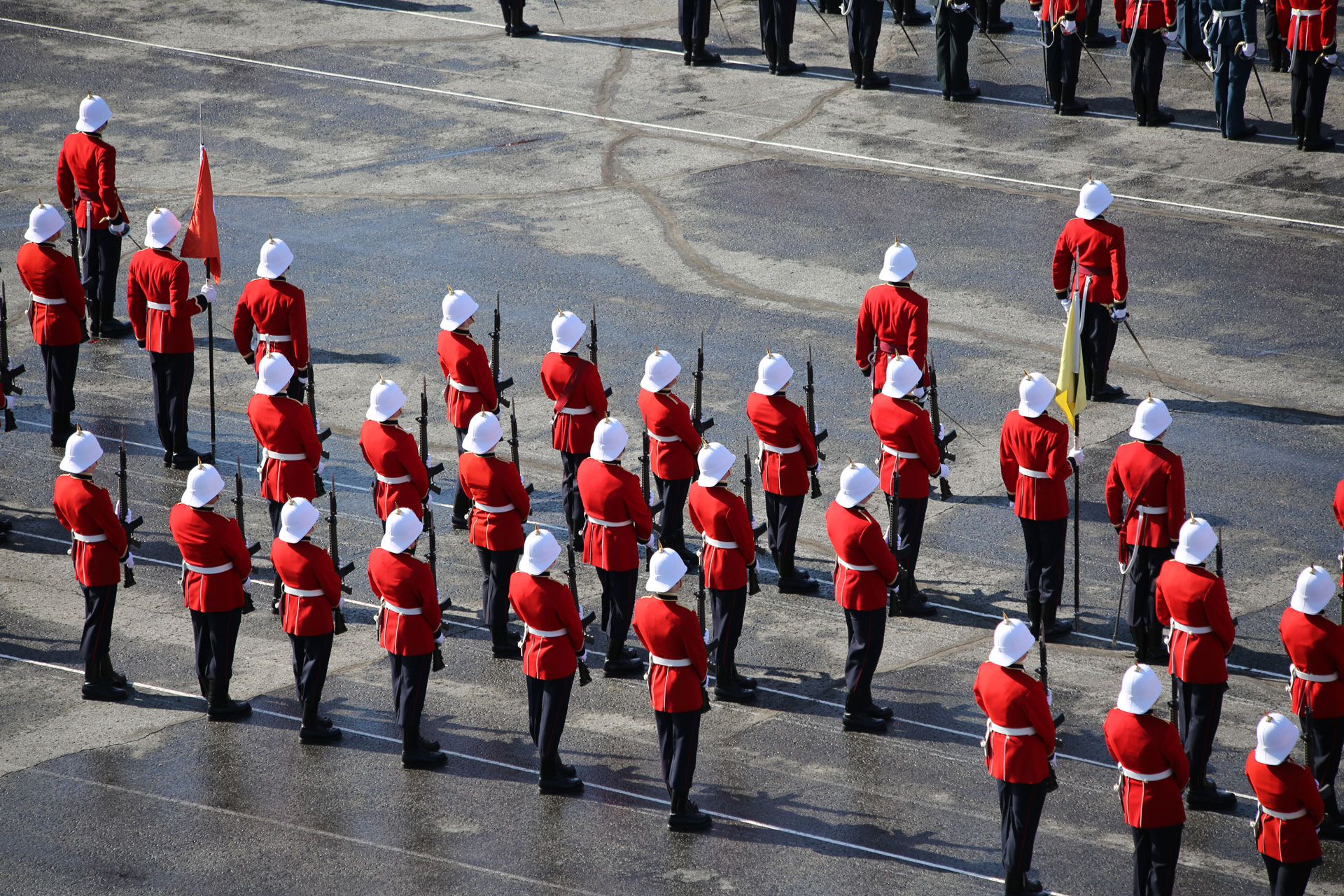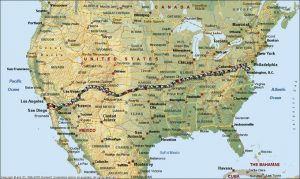 LCol Tony O'Keeffe Representing Canadian Force
CF Enters RAAM Event For First Time!
By: WJO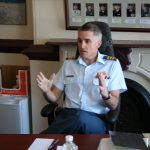 LCol Tony O'Keeffe couldn't pass up a challenge if he wanted too!
When approached by a member of  the top brass within DND to be the face of the 2009 Canadian Forces Race Across America Team how could he say no.  After all, he does have the experience.  He competed in the same event 2006 and finished it, in a very respectable eleven days.  He loves to compete!  He is 24/7 when it comes to serving his country.
Make no mistake, RAAM 2009 is no Tony O'Keeffe one man show! The Canadian Forces is supporting it because there is a tremendous potential benefit down the road (excuse the pun) for a whole lot of up and coming CF athletes who want the opportunity to compete at this level and on this type of stage.
The CF is proceeding cautiously, therefore, Tony is the  only CF competitor this year. The United States Navy has a "Sealer" registered which has spiked the O'Keeffe competitive juices a little higher – if this was possible.
Personal coach for CF RAAM is Randy Zabukouec, Professor at St. Lawrence College Instructing Fitness / Lifestyle Management and Defensive Tactics in the justice programs. His main focus has been in developing a feeding and rest plan for CF team so that will get across the country (3,000 miles in about 10 days) at their peak.
We asked Randy what he thought the chances are for an improvement from 2006. "For sure he will be faster this time. We are better prepared. Tony is more disciplined, the plan is more disciplined. He is mentally fit which is the key."
The personable and energetic youthful looking DCdt is one of the world's top long-course triathletes. He has completed the Ironman Canada Triathlon close to 20 times, and just six months ago finished second in his age group at the three-day Ultraman World Championship in Hawaii. The UWC features a 10-kilometre swim, a 421-kilometre bike ride and an 84-kilometre run. He is also a former Canadian Force Athlete of the Year and member of the CF Sports Hall of Fame.  The right credentials to represent the Canadian Forces in this high profile event.
To prepare for RAAM Tony would have to concentrate on cycling, cycling and cycling.
Many who do not know him may have an impression that he is only a "one trick pony" who spends most of his time training for these extreme type of competitions. A fair assumption but certainly not valid.
Nothing could be farther from the truth.  For those of us who have their "ear to the ground" in and around RMC we know nothing is compromised and there are no shortcuts, in his demanding role of Director of Cadets.  If anything, when cadets became aware of  his early morning and late night training schedule, I over-heard a few keen ones, "… if he can train and accomplish so much why not us  too."  Following the Army Run last Fall, in Ottawa – the cadets who had a better running time than him were so happy and proud of their accomplishment. Like they had actually WON the race!!
Local area residents and many between Kingston – Ottawa who travel in the early morning and well into the night (all Winter / Spring) are familiar seeing him on the roads.  He crossed over the border into New York and trained "in the hills" a few times this Spring. Needless to say when there is a free weekend away from cadet activities he was pounding the pavement on his bike.
All of this and he could be seen in his office; or interacting with staff / cadets during the daily grind – here, there and everywhere – each work day of the school year.
With respect to his predecessors,  I have no hesitation in saying that he is the most inspiring Director of Cadets that I have observed in my time in and around RMC. This now spans the best part of  20+ years.  There  was a general upbeat mood within the Cadet Wing lasting from September to May. LCol O'Keeffe will be the first to say … "the combined military and civilian staffs we had this year teaching, working with and mentoring the cadets were superb…"   I agree.
RAAM starts soon.  By the time most readers look at this article The Support Team will have already left "driving" to California.  They will be departing for San Diego California from Kingston on the 8th of June.
Tony will be flying out a few days later.  The event starts 18 June.  Readers can follow his daily progress here.
Best wishes and good luck to DCdts and his Support Team.  May this be the first of many RAAMs for the Canadian Forces.
_________________________________________
CISM Fencers are Special Guests at European Fencing Championship
By Maitre Patricia Howes
CISM Fencing Head Coach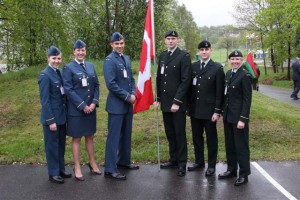 Canada at the opening ceremonies
The Canadian CISM Fencing Team was fortunate enough to be invited to the 1st European CISM Epee Championship, held in Gothenborg Sweden May 6-12 2009. The Men's and Women's Canadian épée fencers used this event as a training competition in preparation for the upcoming World Military Games, which will be in two years in Brazil.
Several members of the épée program were unavailable to attend due to deployments and/or time conflicts, which opened the door for the younger members of the program from RMC, to gain some very valuable international competitive experience. Consequently the men's épée team consisted of OCdt Brendan Kilburn, OCdt Liam Roach and OCdt Eric Castellani. The women's team comprised OCdt Rachel Middleton, OCdt Emma McDaniel and OCdt Jessica Garneau. Both RMC teams are OUA medal winners from this seasons 2009 OUA Championships and hold second place in current overall league standings.
The format for CISM fencing is team competition which has each member of each country facing each of their opponents for a total of 9 bouts. The winner is the country with at least 5 out of 9 bouts for a match win. The total number of individual wins is also counted, as well as hits scored versus hits received to create a "hit indicator", and these two factors are combined to also determine each athlete ' s individual ranking.
The men's épée team faced some very tough Olympic fencers including several who competed last summer in Bejing. Top three teams were Belarus, Poland and Ukraine. The Canadian team was able to pull off three match wins against Cyprus, Denmark and a mixed team. OCdt Castellani was the Canadian leader with 15 bout victories, followed by OCdt Brendan Kilburn with 12, and OCdt Liam Roach with 5 wins. The Canadians finished in 20th, 26th and 31st place respectively. The Canadians would have had an overall higher placing but they lost a phenomenal 14 bouts with a score of 5-4. Turning those close losses under pressure into victories will be one of the key priorities for tactical training for the CISM men's épée epee team at the upcoming High Performance Camp in Kingston in August.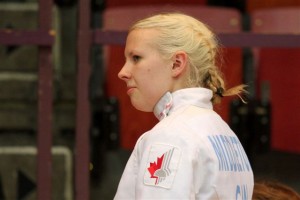 OCdt Middleton
In woman's action the Canadian team rocked the competition with two strong victories against Sweden and Turkey. They narrowly missed winning against Ukraine but settled for a 3-6 loss. The most difficult match was the challenge from Romania, who beat the Canadians 9-0 in bouts, and stomped the rest of the woman's competition. Lead fencer for Romania, Olympic silver medalist Ana Branza, was undefeated in the competition. The Canadians won as follows: OCdt Middleton 13 victories, OCdt McDaniel 12 victories and OCdt Garneau 9 victories putting them in 9th, 11th and 15th place respectively. Overall the Canadian women fought hard, through individual and team victories and losses, and finished the competition third overall. Well done Red and White ladies!
The Swedish military were exceptional hosts to the Canadian delegation for the week of competition. Major Helga Grodzinski, in the role of Chef de Mission, was very pleased with the level of service and professionalism that they provided. CISM coaches David and Patricia Howes were very impressed with the set up and function of the tournament as well as the quality of referees. Canada's ref, Major Thomas Nguyen, was able to join the team from his current UN deployment in Sudan, rounding out the Canadian team staff. He is an international 'B' qualified fencing referee.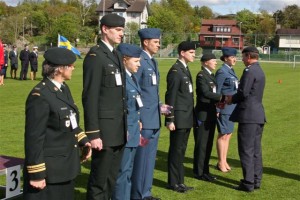 Canada receiving special awards
The final and most outstanding gesture from the Swedish hosts occurred during the closing ceremonies when the Canadian delegation was called forward off of parade and awarded the "Team of Honour" award for participating in a European Championships. Each Canadian athlete received a commemorative artictic Swedish glass bowl as an acknowledgement of their athletic effort, friendship through sport and acceptance into the military fencing community.