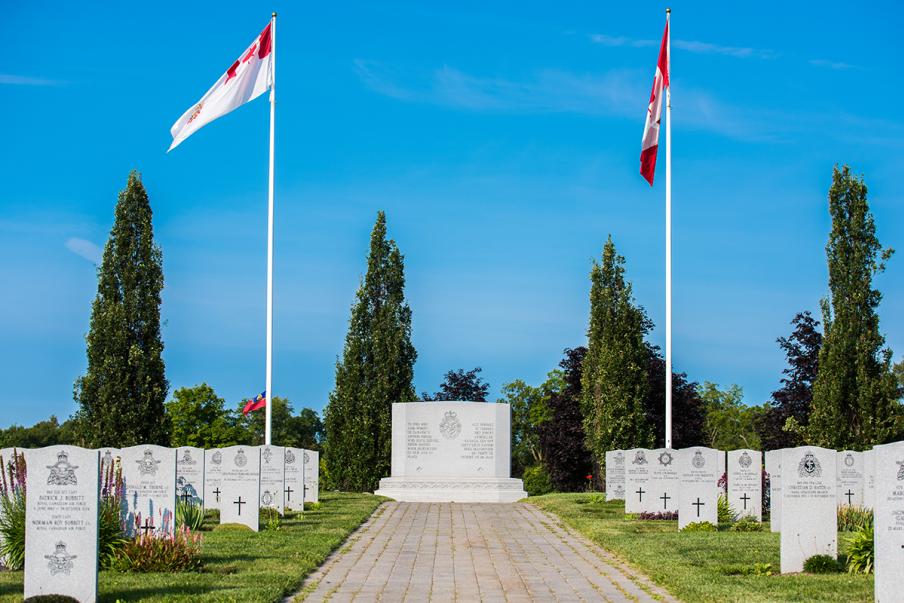 3926 Robert Anton Froebel, Class of '57
(July 14, 1935 – January 9, 2013)
At home, with Ann by his side, Robert Anton Froebel died after a long illness. Robert (Bob) was born in Edmonton on July 14, 1935, the eldest of 5 sons of Arnold Theodor Froebel (1909-1966) and Tillie Katherine Jacklish (1912-2008). He attended Royal Roads Military College in Victoria, the Royal Military College in Kingston, and the University of Toronto where he obtained his engineering degree in 1958. Bob and Ann (nee Martin) were married in 1957. He served with the Royal Canadian Air Force as a navigator on the CF-100 until 1960. In 1962 he and Ann and their young sons moved to Boston where he obtained a Science Master degree in hydraulics at the Massachusetts Institute of Technology in Cambridge in 1964. As well as his wife, Bob leaves his three sons, Peter Anton (Christine Laflamme), Michael Alan (Shonna) and Eric Robert (Jennifer Bader). He also leaves four grandchildren, Katrina, Tanya, Jennifer and David. Surviving him are his 4 brothers, Casper of Donalda, Alberta, Arnold of Aston, Pennsylvania, Peter of Edson, Alberta, and Benjamin of Barrhead, Alberta. Bob was a splendid teacher and an instructor in the Aviation and Flight Technology Program at Seneca College for many years. He went on to become its chairman before retiring in 1996. His accomplishments were many. Bob was a pilot and built his own airplane, a Thorp T-18, which he flew all over North America from sea to sea to sea. He was an accomplished woodworker, a designer and crafter of stained glass, and an avid motorcyclist. Reading was another love, and he and Ann had no shortage of books in their home. His interests were wide ranging and there are very few subjects where his opinion was not forthcoming. He and Ann travelled all over Canada and the United States by car. In 1981 they took a long camping trip to northern Canada, crossing the Arctic Circle in their Volvo on the way to Inuvik on the Dempster Highway. Bob also made many long trips on his motorcycles after he retired. At his request there will be no funeral or visitation. A private family leave taking will be followed by cremation. No flowers please. Should you wish, donations in his memory may be made to your local public library.
Obituary in The Globe and Mail
 __________________________________
Manchester, Gary James (1947-2013)
RMC Class of 1970
#8438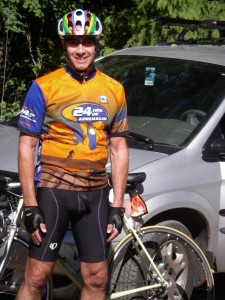 Gary Manchester, beloved husband of Judith, passed away on January 18, 2013 at the Rosedale Hospice in Calgary, surrounded by his loving family. Always strong and fit, Gary battled primary amyloidosis and multiple myeloma for the last 17 months. Gary was born on December 28, 1947 in Barrie, Ontario and graduated in Chemical Engineering from the Royal Military College in 1970.
In addition to Judith, Gary is survived by his children: Kellie, Travis (Linda), Stuart, Craig, Scott, Tracy (Patrick); his brother Gregory; his mother Lorene Manchester; and his grandchildren Kaela and Tayler.
After graduating RMC, Gary began his career in the military in Calgary where he served as an officer with the 1 PPCLI, with assignments in Cyprus, Vietnam, Europe and the Arctic. He left the military for a career in the oil and gas industry where he worked as a reservoir engineer for Imperial Oil, Dome Petroleum, Canadian Superior, Mobil and ExxonMobil. His work and sense of adventure took him around the world, including seven years with his family in Jakarta, Indonesia. While at ExxonMobil, Gary also worked on the Mackenzie Valley pipeline project and off-shore drilling on the East Coast.
Gary was an avid outdoorsman with a passion for the mountains and wide open spaces. He was an accomplished mountaineer, a volunteer with the Ski Patrol at Lake Louise, a tennis enthusiast, cross country skier and cyclist. Gary's leadership always placed him as the master coordinator of regular adventures, sharing his passions with his family and friends.
A Celebration of Life will be held at St. Michael's Church, 800 – 85th St. SW, Calgary, Alberta on Friday, January 25 at 1 p.m.
The family asks that in lieu of flowers, donations be made to the Calgary Hospice Society.