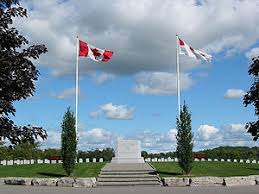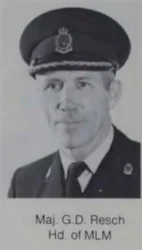 Major Gerald Resch, OMM, BA, Ret'd (Former MLM Instructor at RRMC mid 80's)
We have the sad honour to report the death of Major Gerald Resch, OMM, BA, MA, Ret'd (1931–June 06th, 2022). Gerald was a former MLM Instructor @ RRMC (mid-80s). He is listed in the RRMC "The Log" in the years 1984 and 1985. (RRMC "The Log" 1984, pg. 10 and RRMC "The Log" 1985, pg. 18)
Gerald Douglas Resch passed away early Sunday, June 5, 2022 at Royal Jubilee Hospital after a long, hard-fought battle with cancer.  Gerry was born in Winnipeg in 1931.  At 17 he enlisted with the First Regiment of the Royal Canadian Horse Artillery and began a long, successful career with the Canadian Armed Forces.  He served as a gunner, a paratrooper and instructor, among other duties.  He went overseas for the Korean Conflict and was posted extensively during the rest of his career to Germany (twice) and across Canada in Gagetown, New Brunswick; Toronto, Ontario; Winnipeg and Shilo, Manitoba; and Victoria B.C.  A life-long-learner, education was very important to Gerry and he earned both a Bachelor's and Master's Degree.  He rose through the ranks and retired from the Forces as a Major.  He was invited to serve on government Boards and had a private consulting company.  He was appointed an Officer of the Order of Military Merit at Rideau Hall in 1988.  Gerry finished his career as a professor at Royal Roads Military College.
Through all the many moves and relocations, Victoria was always Gerry and Mary's chosen home.  When they finally settled down, they embraced the mild climate and spent countless hours exploring and hiking.  They joined the Cordova Bay Hiking Club and the Outdoor Club of Victoria and made many lifelong friends.
Travel was another passion.  Together they explored Europe, Korea, Australia, Mexico, much of the U.S. and enjoyed numerous cruises.  After Mary's passing Gerry continued to travel and visited India, explored Turkey and enjoyed trips to South Africa and Botswana.  Gerry was happiest when planning the next trip and the one after that.  Sadly, a visit to Japan had to be cancelled because of the Covid Virus outbreak.
Gerry was predeceased by his wife Mary in 2016, his sister Pat in 2016 and sister-in-law Shirley in 2019.  He is survived by several nieces and nephews, Angela and a wide circle of friends.
As per Gerry's wishes, he will be cremated with a quiet family ceremony and interment at Royal Oak Burial Park.  A reception will be held at the house at a later date. Condolences may be offered to the family at www.mccallgardens.com
---
10869 Capt (N) Retired Richard Steven Payne, CMR RMC, Class of 1976
"I've a rendez-vous beyond my beloved horizon" – Captain Jack Sparrow
Navy Captain Richard (Rick) Payne departed the fix and sailed over the horizon on the 5th of June 2022, having enjoyed some 24 733 days on this particular mission. He was born and raised in Arvida, Quebec, a utopian community of French and English and Polish neighbourhoods where folks lived and worked and played together, watched "La Soirée du Hockey" on Saturday nights, and talked about the game at church on Sunday mornings. He rose to pee wee level in hockey and baseball, was a Boy Scout and after school gymnast, and won a gold medal in high school in the high jump event. Studied Latin in high school, and was accepted into dentistry at McGill and Queen's, but realizing the non-compatibility of his name brand, chose the path of a military career instead, at College Militaire Royale de St-Jean, then RMC Kingston. Became a Naval Officer, where he served for 37 years. Husband to Annette, a Navy nurse he met and fell in love with whilst on training in England. Later, when Rachelle was born, he assumed the duties of ballet Dad.
In recent years, as a widower, he rediscovered his passion for drumming, and was practicing hard at perfecting his double rolls, paraddidles, and drum fills. Holding drumsticks was a natural state for him, and gave him a calming effect. Other pastimes included ice skating, writing poetry, walks on beaches, rediscovering the bustop dance steps, and flying his kite, feeling the gentle tug of God.
He leaves behind his favourite daughter Rachelle, his sisters Valerie (Don) and Jennifer (Michel), nephew Andrew, nieces Stephanie, Jenna, Mélissa et Émilie, and many friends and shipmates. He has rejoined his beloved wife Annette, his little sister Elizabeth, and his Mom and Dad. He is looking forward to throwing catch again with his dad, like in his favourite movie "Field of Dreams", and to having a beer with his grand dad, a veteran of the Great War, whom he never knew.
Joseph Richard Steven Payne had a good life, quite ordinary, but to him, quite extraordinary in its blessings.
Please join Richard's family for a visitation on July 1, 2022 from 3-7pm in J.A. Snow Funeral Home, 339 Lacewood Drive, Halifax. Richard's Celebration of Life will be held on Saturday July 2, 2022 at 11am in the Cathedral Church of All Saints, 1330 Cathedral Lane, Halifax. A reception will follow at 12:30 at 1343 Hollis St.. In lieu of flowers, memorial contributions may be made to a charity of choice.
To view or place an online message of condolence please visit www.jasnowfuneralhome.com
"Death is a natural part of life. Rejoice for those around you who transform into the force. Mourn them do not. Miss them do not." – Yoda, Star Wars: Revenge of the Sith (Episode III)
"Despite health or illness or other issues happening to you, always awake in gratitude. And fall asleep counting your blessings (not sheep)." – Richard S. Payne
---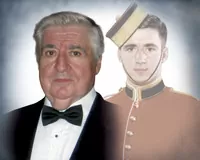 4655 Yvon Paquette, CMR RMC, Class of 1961
Yvon Paquette passed away peacefully on June 4, 2022, at the age of 84 years. He leaves to mourn his wife, Myrna, his children René and Michèle (Chris), his grandchildren and great- grandchildren. Also survived by his sisters Lise, Micheline, Francine and his brothers André (Diane) and Serge (Carol). Predeceased by his sister Nicole.
The family will receive condolences at Saint-Romain Church, Hemmingford on Friday, June 10, 2022 at 1p.m. followed by the service at 2 p.m.
---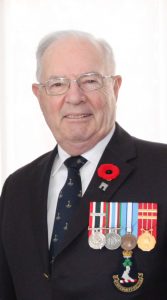 5842 Colonel (Ret'd) Nigel Ward Van Loan CD, RMC, Class of 1963
Peacefully with family at his side, Nigel Van Loan returned to the welcoming grace of God on the night of the fifteenth of May, 2022 at the age of 81.
Loving husband of Patricia for many years before she was stolen from him by the ravages of ALS on March 6, 2007. Loving father of sons, Ross & Andrew, and the late baby Stewart. Devoted grandfather of grandson and granddaughter, Mitchell & Holly. Dedicated younger brother of Paul, married to the lovely Amanda. And finally, faithful partner of the marvelous Alice.
A member of the Class of 1963, Nigel proudly served Canada for over thirty-four years in the Canadian Armed Forces. After graduating from Royal Military College in Kingston, Nigel commenced his career in the Signal Corps. The bulk of his career was spent within the Signals Intelligence realm helping to protect this nation from foreign aggressions during the Cold War.  After his wife of 43 years, Patricia, succumbed to ALS in 2007, Nigel became an active member of the ALS Society of Ontario and was subsequently elected to the presidency, as well as becoming a member of the Board of ALS Canada.
Nigel was a family man. He would spend time cooking up tasty meals for family gatherings and would be careful to select just the right wine to accompany his creations. Nigel enjoyed spending time and puttering around at the cottage he designed and built at Lake Skootamatta. He was a handyman and there was little he couldn't fix. He was an avid sports fan having played many and coached some throughout his adult life. He was a loyal Toronto Maple Leafs fan and played goalie until at age 75 when he decided that he had pressed his luck far enough and donated his equipment. Being a man of many interests, he was a model railroader, a formidable bridge player and avid gardener. He was well known for his deep singing voice and was never happier than when he was singing with his various choirs. Nigel was a natural leader. Whenever something needed to be done, Nigel would soon find himself in charge. He was an adventurer at heart and loved travel. His military career took him and his family to some far flung places on the globe but Nigel always made the most of those assignments and introduced his family to his love of discovering new things. Some of his fondest memories were trips he took with his two sons to visit Civil War locations which he would research thoroughly ahead of time. Nigel always found time for charity work because he enjoyed helping others. Even though he has departed, his love continues to sustain us and the example of how he lived his life helps to light our way.
A Memorial Mass was held at St. Patrick's Church , Fallowfield, 15 Steeple Hill Crescent, Ottawa on Thursday May 26, 2022 at 11 am.
Donations can be made through the ALS Society Ottawa or Hospice Care Ottawa.
---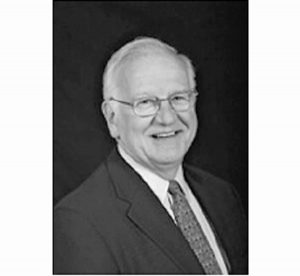 5830 William Douglas MacKay, RMC, Class of  1963
Bill was born the youngest of three brothers in Penticton, BC. As a boy, he moved around the BC interior due to his father's policing career and spent his formative years in Trail, BC.
Prior to attending the Royal Military College, Bill spent time in the BC Forest Service and was a militiaman in the 24th Medium Anti-Aircraft Regiment, Royal Canadian Artillery. Bill's time at RMC, he claimed, was marked by a record number of circles run around the track for various reasons, but he was part of the Class of 1963 and was commissioned into the Queen's Own Rifles of Canada.
Bill served in Calgary, Germany, Cyprus, Kingston, Ottawa, Petawawa, and the United Kingdom, but the most significant posting for him was Victoria, where he met Wendy and within a year, married her. Over the years, he staunchly supported her hobby breeding and showing Weimaraners and German Wirehaired Pointers.
Bill left the Army in 1989, when he went to work in the information technology sector. He transitioned into consulting a few years later and most of this was in the public sector. Most of the consultancy pertained to the Department of National Defence, but one of the more memorable projects was with Health Canada during the 2003 SARS epidemic. He finally retired in late 2020.
Country living, which had been a facet of his life since 1981, became its centerpiece after retirement. This meant hours spent landscaping and working with his tractor, interspersed with reading and when possible, travelling. He also served on the board of the Diefenbunker, Canada's Cold War Museum culminating in his time as the President. He was also a member of the executive of the Ottawa branch of the RMC Club.
Bill is survived by his wife, Wendy, his son, Dr James McKay, daughter-in-law, Janet, and his granddaughter, Ella as well as his sister-in-law, Denise, and his nieces and nephews.
Words cannot adequately express our gratitude for our neighbours, the fire department and local first response crews, and the team at the Arnprior & District Memorial Hospital for their professionalism, efforts, and most of all, their compassion in his final hours. We will be grateful forever.
A graveside ceremony was held at the National Military Cemetery, part of the Beechwood Cemetery in Ottawa, at 11 a.m. on June 10, 2022.
In lieu of flowers, donations in memory of Bill can be made to the Arnprior Regional Health Foundation Ways to Give – Arnprior Regional Health.Tributes, condolences and donations may be made at www.tubmanfuneralhomes.com
---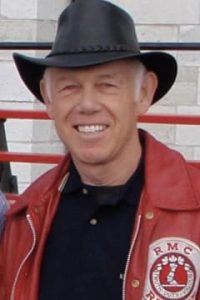 8399 William Edmond Clark, RMC, Class of 1970
Bill passed away on May 17, 2022, at the age of 74, at Vancouver General Hospital. After experiencing a stroke on May 8th, Bill's long goodbye allowed for his sons to travel and be at his side with their sister. Bailey and Brody, Bill's four-legged babies, were also able to have a few final lap visits while in the ICU thanks to the support and compassion offered by the team at VGH ICU ward.
Bill is survived by his wife, Elizabeth "Betty" Hatton of White Rock; his children Kerry (Darrin Pippus), Ryan (Candice Dandurand), and Evan (Juliet), their mother, Bill's former wife Maureen, and eight grandchildren; his mother Margaret, aged 99 years, now residing in Athens, Ontario; and his siblings, Jeff (Margie) and Mary Lou Bray (Nick). Bill was also cousin, uncle and great uncle to family in Ontario and Nova Scotia. He was preceded by death by his father, William Donald Clark, of Belleville, Ontario.
Bill's spirit of adventure was fostered in his early years. Born in Halifax, Nova Scotia, as a child he lived in Scotland, on Prince Edward Island, and on a farm in rural Ontario. He spent many summers exploring Algonquin Provincial Park with his brother and cousin Ric, and at his grandmother's cottage at Presqu'ile Point.
Bill graduated from North Hastings District High School in Bancroft, Ontario in 1967. At this time, he was accepted as an officer cadet into the Royal Military College of Canada, class of '71, in Kingston, Ontario.
Bill was a very active cadet at RMC, participating in summer training programs within his chosen element, the Royal Canadian Navy. These training sessions involved operations on both the east and west coasts. While at RMC he studied civil engineering, completing thesis work in various concrete mixes and structural concrete forms. He was also the commodore of the RMC competitive sailing team, and he played the bagpipes in the RMC pipes and drum band.
Upon graduating from RMC, Bill received both a commission in the Royal Canadian Navy and an honours degree in civil engineering. During his leave, Bill and a couple of his classmates volunteered to sail on the HMCS Pickle, a 60-foot yawl rigged sailing vessel used for training in the RCN that had been gifted to the RCN by the Royal Navy, and they went on a trans-Atlantic crossing to Germany. Bill later said he would never do that again on such a small vessel!
As a Lieutenant in the RCN, Bill received his first posting to the submarine squadron based in Halifax. As a junior officer he was soon accepted into an exchange program with the Royal Navy and stationed in Portsmouth, England. During this time Bill attended submarine training with both the British and German navies.
After returning to Halifax, Bill left the submarine squadron and was posted to CFB Barriefield in Kingston in 1973. After a couple of years, Bill transferred from the RCN into the Canadian Coast Guard where he spent several years involved in upgrading the navigational aids throughout the St. Lawrence Seaway, the Great Lakes and the Atlantic coast.
Meanwhile, Bill and Maureen were raising a young, active family. Bill's dedication to family was highlighted in one of many ways by trips with his children to ensure that they knew their extended family. There were many road trips in the 'Wally Wagon' to visit grandparents, cousins, aunts and uncles scattered across southern Ontario and Nova Scotia. He shared his love of history with his kids and their cousins, taking them to visit Ottawa's amazing museums and to explore the campus of his alma mater in Kingston. There were countless family dinners and celebrations, camping trips, and ghost stories told.
Following a lengthy stint with the Coast Guard, Bill transferred to the Federal Department of Transportation. He spent many years as a senior director at the Pearson International Airport in Toronto. Finally, after several years at Pearson, Bill retired from the federal government and put his engineering degree to good use as a consultant on a Vancouver container pier construction project and on a hydro electric dam facility in Trail, British Columbia, the province where he made his new and most recent home.
Bill was the loyal and loving partner of Betty for almost 12 years. Bill and Betty spent many happy days travelling and exploring the world together, including annual stays in Palm Springs with their beloved pups. Bill became an important part of the Hatton-Corcoran family over the years, taking part in many holidays and celebrations, including family trips to Ireland and England. The Hatton-Corcoran family shares fond memories of Bill on special occasions, enjoying a shot or two of his favourite whiskey as he recalled stories of his glory days in the Navy. Bill was loved. He will be dearly missed by Betty, the pups, and all members of the Hatton-Corcoran family.
Bill will be honoured in a beach side Celebration of Life on June 21, 2022, from 3:00-7:00pm. His final resting places will reflect his time on both sides of our country, and his connection to the sea.