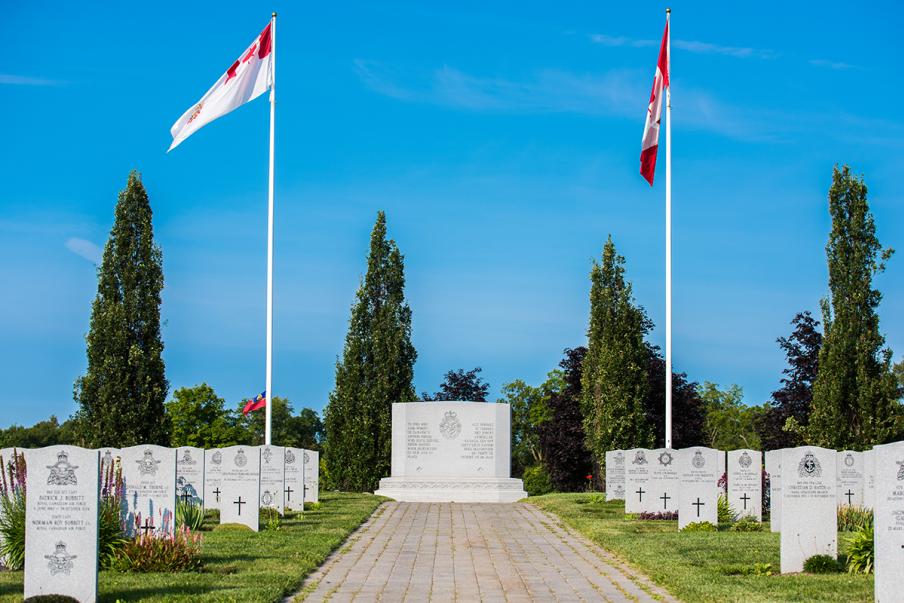 H2951 Gen. Ramsey Withers;
BERRYHILL, Walter Alford;

M292 John Freeman RAGONETTI; and

4524 Jim Dean.
More
H2951 WITHERS, Ramsey Muir
General (Retired), CMM, CStJ, CD, D Eng, D Mil Sc, P Eng
28 July 1930 – 24 December 2014
Suddenly and unexpectedly, on Wednesday 24 December, in his home at The Royale in Kanata, Ramsey Muir Withers was struck with a heart attack. Strong and courageous to the end, he rejoins his beloved soul mate and wife of 57 years, Jean Alison Saunders (d. 2011), but leaves a grieving family. The son of William Muir Withers and Alice Smith Hope Hannah, he was born in York Township on 28 July 1930.
Both his parents and his brother William Scott Withers are deceased. He leaves to mourn and be thankful for his life his children James Scott Withers (Caroline), Leslie Susan Gray (Paul), Deidre Ann Brown (John) and his grandchildren Rebecca and Iaian Withers, Samantha and Erik Hunter, Lauren Schultz and Kristen Withers, Justine and Laine Brown, Paul, Emily and Erin Gray, and two great-grandchildren, Ramsey Cecil and Makenna Elizabeth Alison. Moreover, he leaves many dear friends, colleagues, and countless people who have been touched by his life and inspired by his example.
General Withers achieved great things as a soldier and civil servant in a long career marked by deep integrity and professional excellence. A decorated veteran, General Withers began his service at HMCS Royal Roads (H2951, Honorary President – RMC Club) in 1948. In 1949, he selected the Royal Canadian Corps of Signals, and served with the Royal 22e Régiment (Vandoos) during the Korean War.
Upon his return to Canada, General Withers attended Queen's University (Science '54, Alumni Achievement Award), where he met his Alison, the love of his life. They married in 1954, and shortly thereafter, in 1956, he was posted to the Royal Canadian Dragoons in Petawawa and then Germany. As he continued to rise through the ranks, he was appointed founding Commander of Canadian Forces Northern Region (Yellowknife), Commander Canadian Forces Europe, and ultimately Chief of the Defence Staff. His 35 years of regular service was complemented by his six years of reserve service as Honorary Lieutenant-Colonel of the Governor-General's Foot Guards.
Following his retirement in 1983, General Withers was appointed Deputy Minister of Transport, and later worked in the private sector. He also dedicated much of his time to volunteer activities, serving at various times as Trustee of the Canadian Museum of Civilization, Chairman of the Canadian War Museum Committee, Honorary Director of the Friends of the Canadian War Museum, Director of the Canadian Institute of Strategic Studies, and Honorary Vice-President of Scouts Canada.
General Withers will be missed and fondly remembered by his friends at the Royale in Kanata, and by the other members of the Canadian War Museum's "A Team", with whom he served as a volunteer interpreter even up to the week of his passing. Family and friends are invited to visit at Beechwood, Funeral, Cemetery and Cremation Services, 280 Beechwood Avenue, Ottawa on 9 January 2015 from 1700-2100hrs, and on 10 January 2015 from 1100hrs until time of a Memorial Service at 1300 hrs. Interment to follow in the National Military Cemetery of Beechwood. In memoriam donations should be to the Canadian War Museum, the Military Families Fund, the Salvation Army or the charity of your choice.
More on the life of Gen Withers:
David Pugliese  – Ottawa Citizen – Published on: December 30, 2014
Korean war veteran and former chief of the defence staff Gen. Ramsey Withers has died.
Withers led the Canadian military in the early 1980s and later became the federal transport department's deputy minister.
The 84-year-old died from a heart attack in his Kanata residence on Dec. 24.
"He was a highly respected officer," said retired brigadier-general Bill Richard, Colonel Commandant of the Canadian military's Communications and Electronics Branch. "He was really a people person. He was just as comfortable with private soldiers and private signallers as he was in meeting with the Governor General or the prime minister."
Withers had a long and distinguished career serving his country. He served with the Royal 22e Régiment (Vandoos) during the Korean War.
Related
• Defence Watch: Tributes to Ramsey Withers
He later rose through the ranks, serving in various positions including as the first commander of Canadian Forces Northern Region in Yellowknife and later as a commander of Canadian Forces Europe. He served as vice chief of the defence staff and then from 1980 to 1983 as chief of the defence staff, the country's top military position. Withers later served as the honorary lieutenant-colonel of the Governor General's Foot Guards.
After retiring as chief of the defence staff, Withers was appointed deputy minister of Transport, and later worked in the private sector as a consultant.
Retired colonel Don Pruner, who served during the Korean War, said Withers was particularly proud of his service during that time. Withers was commissioned as a lieutenant in the Royal Canadian Corps of Signals, on graduation from the Royal Military College (RMC), according to his biography.
"That posting in Korea was the first thing he did when he graduated from RMC," Pruner explained. "He went right over to Korea. He was very proud of that."
Retired major-general Lewis MacKenzie said Withers was instrumental in ensuring the survival of the Canadian Forces during the tight fiscal times of the early 1980s. "He had to know the Ottawa game and play it," MacKenzie said. "He was good at it."
Withers was also active in many volunteer activities, serving at various times as trustee of the Canadian Museum of Civilization, chairman of the Canadian War Museum Committee, honorary director of the Friends of the Canadian War Museum, director of the Canadian Institute of Strategic Studies, and honorary vice-president of Scouts Canada.
"He was involved very early on in the stages to relocating the war museum and the construction of the new building," Richard explained. "And every Tuesday he would serve as a volunteer at the war museum."
Withers, along with fellow Korean War veterans, would greet members of the public, answer their questions and assist them in tours of the museum.
Richard noted that Withers had a strong respect and interest in veterans. "He would come down to Kingston during various reunions and spend a great deal of time with the veterans and their families. He was quite the gentleman."
General Withers will be buried in the National Military Cemetery in Ottawa:
Visitation 1700-2100 hrs, 9 January, and also 1100-1300 hrs 10 January. There will be a "Celebration of Life" 1300-1400 hrs and Internment at 1400 hrs on 10 January
More Tributes to General Ramsey Withers – Here
Report of the RMC Board of Governors By the Withers' Study Group – Here
***
BERRYHILL, Walter Alford – former member of the RMCC Athletic Department Staff during the 1970s.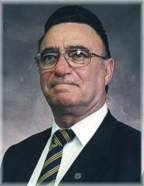 Passed away peacefully at home on Saturday, December 27, 2014 at the age of 74 years.
Wally retired with the rank of M.W.O. having served 30 years with the Royal Canadian Army. An avid fisherman, Wally was a longtime member of the Royal Canadian Legion Branch #110 having served two terms as President.
Beloved husband of Betty Berryhill of Trenton. Loving father to Wally Berryhill of Victoria, B.C., Judy Berryhill (Shannon) of Trenton, Cindy Huycke (Allan) of Brighton, Randy Berryhill (Cathy) of Brighton and Tim Berryhill (Ronda) of Halifax, NS. Walter will be dearly missed by Sharon Olsen.
Proud Pompom of Ian, Jennifer-Lynn, Randall, Krista, Robbie, Jesse, Nicole and lovingly remembered by his 8 great grandchildren.
Predeceased by his siblings; Stephen, William, Rosemary and Betty-Lou.
The Funeral Service was held in Trenton on Tuesday, December 30th. Spring Interment.
Donations to the Canadian Cancer Society would be appreciated by the family.
***
M292 John Freeman RAGONETTI – Suddenly and tragically at the age of 58 years, from a cerebral hemorrhage at the Hamilton General Hospital on Saturday, December 20, 2014. John was born in New York and grew up in Burlington, Ontario. He attended and graduated from Nelson High School as an Ontario Scholar. Initially postponing university, he joined the Canadian Armed Forces serving in the Navy on both ships and submarines. He then attended Royal Military College in Kingston, Ontario obtaining his Bachelor's and Master's Degrees. He was later commissioned an Officer in the Navy. After leaving the Forces, John attended and graduated from Osgoode Hall Law School. He practiced as a criminal defense attorney until his death. John is predeceased by his parents Frank Ragonetti and Barbara Ragonetti (nee Belling). John will be greatly missed by his many friends and colleagues. Deeply missed by his nieces and nephews that he loved so much: Benjamin, Samantha, Thomas and Kate. Cherished brother of Dr. Chris Ragonetti. "I will miss our weekly dinners, political debates and your history lessons." Visitation will be held at the DODSWORTH & BROWN FUNERAL HOME, BURLINGTON CHAPEL, 2241 New Street (at Drury Lane), Burlington, 905-637-5233 on Tuesday, December 23, 2014 from 4-8 p.m. Private cremation to follow. In lieu of flowers, donations may be made to the Joseph Brant Hospital. Online condolences may be made at www.dbburlington.ca
***
We learned on Sunday that 4524 Jim Dean (Class of 59) died on Saturday (3 Jan). He had been dealing with cancer for several years now.
No funeral arrangements are available at this time. We will update this notice when they become available.