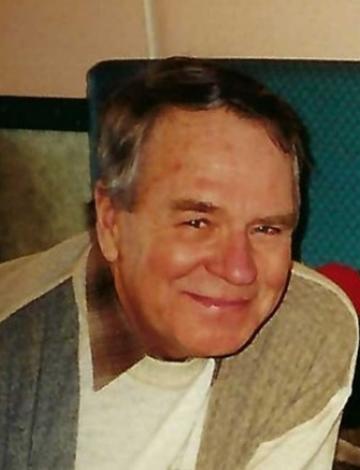 3316 George Skinner, RRMC RMC Class of 1955
George Robert Skinner, 90, recently of Mississauga and previously Ottawa, died peacefully on 2021 November 30 at the Mississauga Hospital. Predeceased by his wife, Marielle Bourdages.
George was born in Toronto and spent his early years there. In 1940, his family moved to London, Ontario where he joined the Air Cadets 410 Squadron because of his desire to fly airplanes. In1953, he received his Private Pilot license.
He graduated from Royal Roads in 1952, Royal Military College of Canada in 1955 with a B.Sc. degree and University of Western Ontario in 1956 with a B.Sc. degree in Organic Chemistry. Following graduation, he served with the RCAF as Navigation Officer in both Air Transport and Air Defense Commands.
In 1959 he joined the RCAF's Central Experimental and Proving Establishments (CEPE) group and was involved in several extensive aviation research projects. In 1961 was assigned as the Project Officer for the DRB/RCAF Project "Lookout", a high-altitude infrared missile measuring program that operated from Patrick Air Force Base Florida. In 1966, he was discharged from the RCAF and held the rank of Squadron Leader.
In 1966 he joined the Department of Transport (DoT) as an Aviation Research Officer in the Civil Aviation Branch and progressed through the ranks to become Senior Policy Advisor to the Assistant Administrator of Policy and Planning (Air) where he helped develop CATA's policy towards the General Aviation segment of Canadian Aviation. Additionally, while at DoT, he found time to get his commercial pilot's license, establish and run a hobby farm with a fellow airman, and marry Marielle Bourdages.
In 1985 he was seconded to CASB as a Senior Technical Advisor. In 1987 he joined a transportation planning company as an Associate Consultant. In 1990 he retired.
To keep busy in retirement, he continued with the hobby farm; enlisted some passionate fellow fliers to help him build and fly a Zen Air Zodiac 601HD; volunteered at the Canada Aviation and Space Museum for their North Star project, copied WW2 pilot logbooks for a database of who flew what, where, and when, and passionately helped with the de Havilland Mosquito airplane display; and travelled abroad with Marielle.
Surviving George are his brother Gordon Skinner, brothers-in-law Louis Bourdages and Roger Bourdages, and several nephews and nieces.
Although George passed away in November of 2021, we decided to wait until the pandemic would not prevent his family and friends gathering to honour him. His funeral service is on Saturday September 03 at 09h30 at Notre Dames de Lourdes Church on Montreal Road in Vanier followed by a graveside service for his ashes at 11h00 at Beechwood Cemetery.
In lieu of flowers, we suggest making a donation in memory of George to the General fund or Project North Star fund at the Canada Aviation and Space Museum. The link is https://ingeniumfoundation.ca/donate-now
---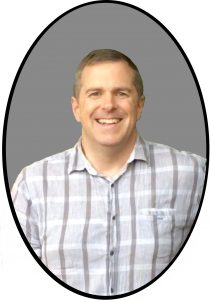 COSTELLO, Joseph P. (Joe) LCol (ret'd), Class of 1992
It is with profound sadness that we share news of the death of LCol (ret'd) Joseph Patrick Costello, CD, who died peacefully August 26, 2022 in his home and surrounded by loving family after a brave battle with nodular melanoma cancer. He was 52 years young.
Joe is survived by his loving and caring wife, Margaret Deneumoustier of Ottawa, Ontario, his loving daughters, SLt Katherine (Lucas), Cleo, Jamie, and Lily, by his mother, Martha Costello (nee Patterson) and by his siblings, Capt(N) (ret'd) Brian Andrew (Maureen) and Lt(N) Sean Michael (Pam). Predeceased by his father, LCol (ret'd) Brian Denis Costello (2015).
Enrolling in the Canadian Armed Forces (CAF) as a reservist with 763 (Ottawa) Communication Regiment and following a brief (and unenjoyable) stint in the Royal Canadian Navy, Joe transferred to the Canadian Army. He graduated from the Royal Military College of Canada with a Bachelor of Computer Engineering with first class distinction (1992) and a Master of Computer Engineering (2000).
He enjoyed a diverse career filled with both field and staff positions, including deployments to Croatia (1998), Bosnia-Herzegovina (2003-2004) and Afghanistan (2010). He spent time in Petawawa, ON, Trenton, ON, Kingston, ON, and Alert, NU, before concluding his distinguished military career in Ottawa, ON. After retiring from the CAF in 2012, he worked for the Department of National Defense supporting Canadian Army communications capability development, ensuring that Canada was capable of working with our NATO partners.
His hobby of collecting R.C.C.S. (Signals) memorabilia grew into a passion for collecting, preserving and sharing all manners of Signals Corps history on his website, www.RCSigs.ca. His most meaningful work included Graves of our Fallen, a repository and tribute to fallen Canadian Signal Soldiers. He collected and published military files and photos of every fallen signals soldier's grave, often recruiting friends to visit cemeteries abroad for him.
The family would like to thank Joe's healthcare providers, notably Dr. Xinni Song, Dr. Nair, Dr. Alkerhayf, Dr. Sinclair, Dr. Bruni, Dr. Coté, Dr. Swami, and all of his dedicated nurses and caregivers.
Friends may pay respects on Tuesday, September 6, 2022 (2-4 pm and 7-9 pm)
and at 12 noon on Wednesday, September 7 at the
Beechwood National Memorial Centre (National Military Cemetery)
280 Beechwood Ave, Ottawa, ON
Visitation will end shortly before the 1:00 pm funeral and the 2:00 pm military burial, followed by a reception. In lieu of flowers, donations may be made to the Ottawa Hospital Foundation – Irving Greenberg Family Cancer Center
---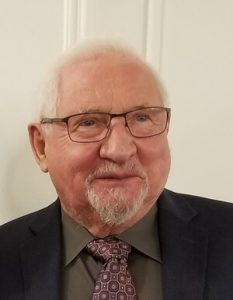 4928 Gerhard Kautz, RRMC RMC Class of 1960
Gerrie Kautz, father, grandfather, friend and colleague passed away peacefully in Ottawa. Gerrie will be lovingly missed and cherished by his daughter, Cammie Ritchie, and grandson, Marshall Ritchie. Gerrie's many friends and colleagues will long remember happy times together. Gerrie was born in Winnipeg. He entered Royal Roads Military College in 1956. He subsequently received his Master's degree in Electrical Engineering from the Royal Military College, Kingston. He was a highly respected Commander in the Royal Canadian Navy when he retired from the forces in 1989. Gerrie's second career was spent in international marketing, conducting business in over 40 countries while working with various companies, including General Dynamics in Ottawa. He retired again in 1998 to care for his wife, Edna-May "Eddie" Kautz (née Dysart) (deceased). During this time Gerrie worked for over a decade as a business and marketing consultant and widely published author. Over the past 16 years Gerrie became a pillar of the Greely community, always freely offering his time and knowledge to the several organizations to which he was strongly devoted. Interment – September 9, 2022, 2:00 – 2:30 pm, at The National Military Cemetery, Beechwood, Ottawa, for family and close friends. Celebration of Life – October 16, 2022, 1:00 – 3:00 pm, at Orchardview Wedding and Event Centre, Greely, ON, for family, friends, and colleagues. For online condolences, please visit 
www.beechwoodottawa.ca
.
---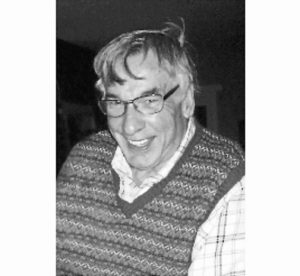 4332 Etienne Lavoie, CMR RMC Class of 1959
Major (retired) JRE Lavoie RMC Grad in Civil Engineering
It is with profound sadness that the family announces the passing of JRE Lavoie, AKA Steve, Tiny and/or Moose in his 87th year. Beloved husband, of 61 years, of Elizabeth (Gordon). Devoted father of Andrew (Bedford, Nova Scotia) and Christine (Mike) Sbardella of Ottawa, Ontario. Cherished Grandfather to Connor and El. Beloved Brother-in-law to Ruth Doran of Kingston, Ontario.
Predeceased by his parents Paul Edouard Lavoie and Laurette (Boyer) Lavoie. As well as his siblings; Florence Plante, Anne-Marie gravel, Jean-Guy Lavoie, Marie-Laurie Hamel, Lucie Giguere and Edouard Lavoie. Surviving Etienne are his siblings Gabrielle Tetreault, Agathe (Lloyd) Werely and Michelle (Raymond) Gagne, as well as numerous nieces and nephews.
After graduating RMC in 1959 Etienne travelled the world courtesy of the RCAF having many adventures. He lived happily with his family in various postings across Canada and in Maryland, USA. After 35 years of loyal service to his country he retired and joined PSPC working procurement for DND. He finally retired for real in 2005.
A gentle giant of a man who loved his family and welcomed all into his home. He was a true leader and a friend too many.
The family would like to thank the following people:
Steve Ristow of Ristow Fitness. Steve provided exercise, motivation, support and friendship. We credit Steve with keeping Etienne mobile and fit for the last three years. Our love goes out to Steve for all his support and kindness. We would also like to thank the kind staff of the Waterford Retirement Residence where Etienne spent his final weeks.
We would also like to thank the wonderful and helpful staff of Community Health and Care, namely Nadia, Laura and Suzanne for their support and guidance. The St. Elizabeth Palliative Care nurses provide Etienne a peaceful passing and wonderfully kind care. Special thanks to the Rapid Response team nurse Deanna and also Veterans Affairs Canada.
A time for remembrance with refreshments will be held Sunday August 28th from 1 to 4 PM at Kelly Funeral home – Orleans 2370 St-Joseph Blvd, Orleans.
Should anyone wish to donate in Etienne's memory we would be grateful if you thought of the Canadian Wildlife Federation or Perley Rideau Veterans Association for your gift. www.kellyfh.ca
---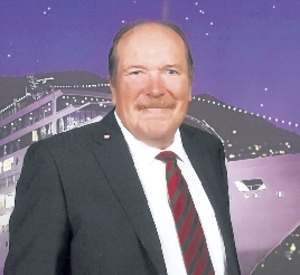 10764 Norman Walsh, RRMC RMC Class of 1975
We are deeply saddened to announce the recent death of Norman Walsh. Norman had been in declining health in recent months and passed away in Salmon Arm on Monday, May 23. Left to grieve his passing are daughter Julie, son David, grand-sons Gabriel and Daniel, his brothers Colin (Linda), Bill (Sue), and many nieces and nephews. He was pre-deceased by his second wife Sandy, and sister Lorna.
Norman was raised in Vancouver's Glen Park neighbourhood, and completed his high school education in Kelowna. After graduation, he attended Royal Roads and the Royal Military College in Kingston, Ontario. Norman became an Armoured Officer, and was a member of the Lord Strathcona's Horse Regiment. Career highlights included selection for advanced scientific training at the Naval Post Graduate School in Monterey, California, and the Royal Military College in Shrivenham, England.
In later years, Norman enjoyed summers at the Joe Rich cabin, winters in Belize, and the company of friends and family. He found a new travelling companion and with Cher, he spent the last ten years of his life travelling the world. Norman will be remembered forever for his iron grip, his brilliant mind, and his gentle heart.
A Celebration of Life will take place at a later date.
---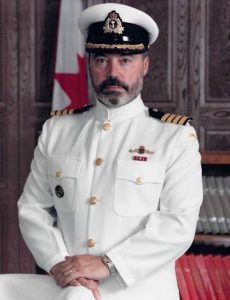 7007 James (Terry) Jones, RRMC RMC Class of 1966
Peacefully with his family at his side in Ottawa on Sept 28, 2022, at age 80. Predeceased by his wife Dianne (née Bartlett). Loving father of Marni (Dale) and Jennifer (Liam). Proud grandfather to Austin (Miranda) and Kate (Owen). Dearest brother of Bonny and Janie (Danny). Predeceased by his parents Morley and Phyllis Jones and his brother Jeff Jones.
Visitation will be held on Thursday October 6, 2022, from 11 am to 1pm in the Hall of Colours of Beechwood Funeral Home located at 280 Beechwood Avenue. A Graveside Service will be celebrated in the National Military Cemetery at 1 pm. and a reception to follow.
For those who cannot attend to the Graveside Service, the family invites you to attend the ceremony through a livestream by visiting the following link: https://foveo.stream/beechwood/captain-n-james-terrance-oliver-terry
If desired, donations in lieu of flowers can be made to the Bruyère Foundation:https://www.bruyere.org/en/bruyere-foundation
---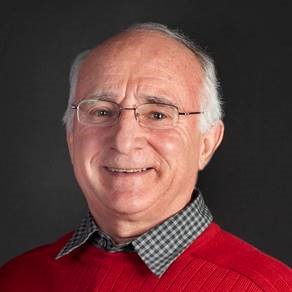 7624 Yvon Lafrance CMR RMC Class of 1968
C'est avec regret que nous vous informons du décès du Lcol Yvon Lafrance, CD, le 30 septembre 2022, à l'âge de 78 ans.
Natif d'Iberville, le Lcol Lafrance s'est enrôlé dans les Forces armées canadiennes le 5 septembre 1963. Après avoir terminé ces cinq années de formation tant au Collège militaire royal de St-Jean et au Royal Military College de Kingston en Ontario, il reçoit son brevet d'officier en 1968.
Sa première affectation est avec le 3e Bataillon du Royal 22e Régiment à Valcartier, en tant que commandant de peloton. Déjà en 1969, il est transféré au 2 R22eR, afin de participer à sa première mission des Nations Unies à Chypre lors de l'opération SNOWGOOSE. Après six mois outre-mer, il est de retour à Valcartier.
En 1970, il est choisi pour faire partie du programme d'échange auprès de l'armée française pour une période de deux années. Il servira avec le 110 RI, le 24e GC mécanisé, le 152e Régiment et à l'École d'état-major à Paris. Il sera de retour au Canada en 1972 et affecté au 2 R22eR. Il y demeure pendant quatre années et occupera diverses fonctions telles; commandant de peloton de reconnaissance, Capt-Adj, officier des opérations et commandant de compagnie. Lors de son séjour au 2 R22eR, il participe à sa seconde mission des Nations-Unies, toujours sur l'île de Chypre en 1975.
En 1976, il est affecté à Toronto en tant que stagiaire à l'école d'état-major et de commandement des Forces canadiennes. L'année suivante, il est muté au 1er R22eR à Lahr en Allemagne. En 1978, après une année au bataillon, il est nommé attaché militaire à l'Ambassade du Canada à Paris en France. Après deux années, il est de retour au pays à l'été 1980 et muté au 3 R22eR en tant que commandant adjoint de l'unité.
En 1982, il est promu au grade de Lieutenant-colonel et complète un stage de deux ans au Collège militaire royal de St-Jean où il occupe le poste de vice-commandant et de directeur des élèves officiers.
En 1984, le Lcol Lafrance se voit nommé au poste de commandant du 2R22eR. Position qu'il occupe pendant deux années. Le 23 juin 1987, le Lcol Lafrance prend sa retraite après plus de 23 années de services.
Suivant sa libération le Lcol Lafrance s'est impliqué en politique provinciale en devenant député libéral pour le comté d'Iberville aux élections de 1989.
La famille recevra les condoléances en présence des cendres, le samedi 12 novembre 2022, de 10 h à 11 h en l'église St-Athanase d'Iberville, 480, 1re  Rue, Saint-Jean-sur-Richelieu, J2X 3C8. Une cérémonie religieuse s'en suivra à 11 h. Les membres de l'Association des vétérans du R22eR – St-Jean-sur-Richelieu sera présent lors des funérailles.
Le drapeau régimentaire sera mis en berne le samedi 12 novembre 2022
Pour de plus amples renseignements, veuillez appeler au 418 694-2800, poste 2901.
Je me souviens
# 00139