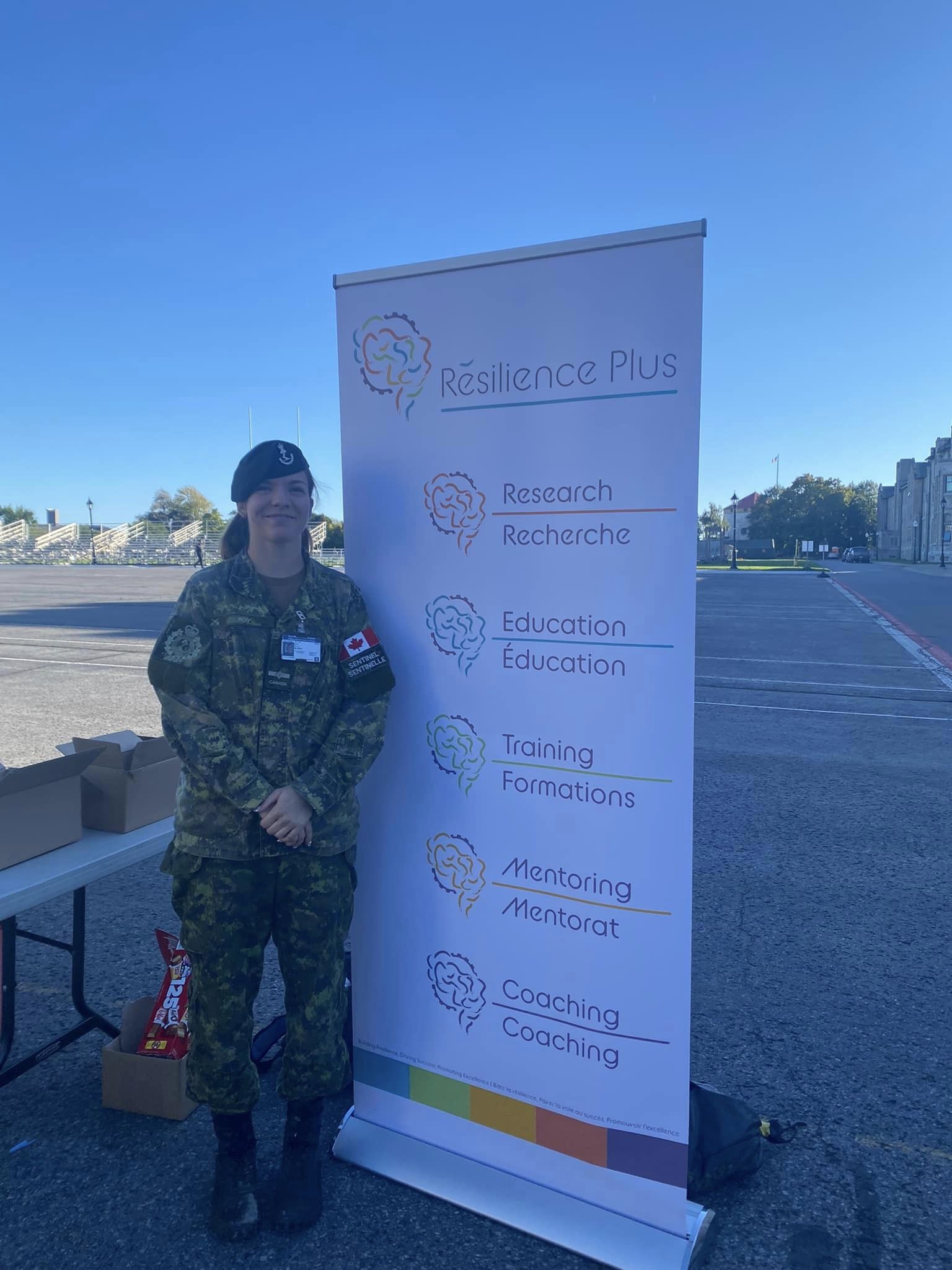 Our first Meet & Greet was a blast! Our team was so happy to meet new and returning N/OCdts who came, chatted, snacked, and learned more about Resilience and plus! Even Charlie came to say Hi! Now we can't wait for our next campus event – the Resilience Plus Fall Soirée!
The Resilience Plus Team is grateful to the Alumni Association and RMC Unit Fund for supporting this event.
---
Notre première rencontre a été un succès! Notre équipe était ravie de rencontrer les nouveaux et anciens Élofs/Aspm qui sont venus nous parler et qui ont appris sur la Résilience et plus! Même Charlie est venu dire bonjour! Maintenant, on a trop hâte à notre prochain événement – La Soirée Résilience Plus!
L'équipe Résilience Plus est reconnaissante à l'Association des anciens et au Fonds de l'unité du CMR de son soutien à cet événement.