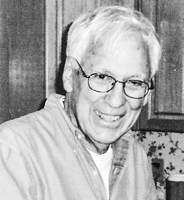 3028 Richard Foxton  Day RMC 1953
Richard Foxton Day passed away on October 3, 2022, surrounded by family, after a two-year battle with cancer. He was 91-years old. Richard was born in Kingston, Ontario on June 8, 1931. He was predeceased by his first love and wife, Betty (Bassingthwaighte); his brothers, David Day (Bernice; first wife, June (deceased)) and Dr. James H. Day (Maureen (deceased)). The stories from his childhood – especially the escapades he had with his twin brother, Jim – are legendary. After his high school graduation, Richard (who went by Dick in his earlier years) went to the Royal Military College (RMC) from 1950-1953 to study Engineering. He then transferred to Queen's University to complete his Mechanical Engineering degree in 1954. He made lifelong friends at both schools and proudly went to all his Queen's Homecoming Reunions (his 65th in 2019!), and organized regular lunches with his classmates. Richard started his career with Honeywell as a Sales Engineer and moved to Alchem in 1957 as a Staff Engineer. He truly enjoyed his work and colleagues at Alchem, staying there until 1976 when he became President of Tricil Ltd. Richard ended his career as President of Lurgi Canada, retiring in 1996. In 1955, while living in Toronto, Richard met and fell in love with a beautiful young woman on a blind double-date with one of his best friends. After only three months, he proposed to her in the hopes that she wouldn't move west (as she previously planned). It worked! Richard and Betty were married for 36 years until Betty tragically passed away from cancer. In 1994, Richard was fortunate to marry the second love of his life, Sheila Johnson. They shared many laughs and adventures, travelling to over 60 countries in their 28 years together. Richard and Sheila were happiest when they were holding hands, and were in love until the very end. In Richard's own words, he had a wonderful life. He loved his family and friends and was loved in return. He had a fun sense of humor and a twinkle in his eye. He reached out to people with compassion, and provided thoughtful and wise advice. He was a true gentleman. Richard took a real interest in everyone he met and had an incredible knack for remembering their names and something special about their family or their life. But Richard was best known for his love for his family. Everyone who knew Richard knew how proud he was of his children and grandchildren. He was keenly interested in their lives, careers, and friends. He cherished his visits with family more than anything else. Many happy memories were made in the early years on Eagle Lake and then for over 40 years at the family cottage on Lake of Bays. Richard is survived by his wife, Sheila; and his children, Carolyn Day (Gordon Thorp), Lissa (Brian) Ames, and John Day (Dagny), as well as his stepchildren, Melanie (Mark) Luciw, Martha (Dave) Hughes, and Stephanie (Scott) Wilsack. He was a very proud Papa to Alison (Matt) Bougie, Scott Thorp (Becca Davis), Trevor (Alexandra) Ames, Elizabeth Ames (Carlos Barbery), John Ames (Mwashamu Karavina), Max Day, and Alistair Day, as well as Nicholas (Meaghan) Luciw, Sarah Luciw, Katherine Hughes, Carolyn Hughes, Daniel Hughes, Jacob Wilsack and Erica Wilsack. Richard's family wishes to thank the nurses, PSWs, and staff of Emmanuel House Hospice and Amica for their compassionate care and support of Richard. A service will be held on Saturday, November 5, 2022 at 1:00 p.m. at Kingsway-Lambton United Church (85 The Kingsway, Etobicoke, ON). In lieu of flowers, donations may be made in Richard's name to Palliative Care (Emmanuel House) at goodshepherdcentres.ca or a Charity of Your Choice.
---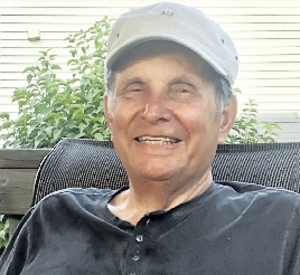 James William Watts, Former Manager of the SSM
It is with great sadness that we announce the sudden passing of Jim Watts on October 12, 2022.
Jim was born in St. John's, Newfoundland on October 9, 1940, but lived most of his life in Kingston, Ontario. He began his career as a member of the Canadian Forces Signal Corps for 20 years. Following this, he became Manager of the Senior Staff Mess at the Royal Military College of Canada. He spent the last 15 years of his career as a successful Realtor in Kingston.
He will be greatly missed by his beloved wife of 60 years, Diane, his children David (Lorrie) and Sheri (Wayne) Galarneau, and his precious granddaughters Dr. Ginger Chen (Jeff Orser) and Jasmine Watts. He will be remembered by his siblings Lloyd (Laurette) Watts, Gail (Ken) Lunn, Beverely Watts, Derek Watts, Jean (Doug) Richardson, his brothers-in-law Rodger Bacon and Ross (Ann) Bacon, his sister-in-law Debbie Bacon (Dr. Mahmoud Salam), and his many nieces, nephews, friends, and golf buddies.
Jim was predeceased by his parents Kitchener and Marjorie Watts, his parents-in-law Douglas and Amalie Bacon, his siblings Sylvia Watts (Martin Power Sr.), and Marjorie (Bob) Fernie, and his sister-in-law Louise Bacon.
Cremation took place at James Reid Funeral Home. A "Celebration of Life" will be held on Saturday, October 22 at St. Mark's Lutheran Church (corner of Earl and Victoria St.) at 1:00 p.m.
Donations can be made to the Heart and Stroke Foundation of Canada or to the Canadian Cancer Society.
---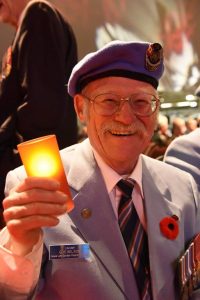 4610 Gus Nelson, RRMC RMC Class of 1959  
Gus passed away suddenly at the Almonte General Hospital, Ontario, October 12, 2022 at age 87.  Beloved husband of 62 years to Fay (née Griffiths), loving father to Robert, Michael (late Karen Cook), Virginia (Richard Dixon) and David, and dear brother-in-law to Donna Krucik (née Griffiths). A dedicated and loving family man, Gus was a friend to all, and well known in the local Almonte businesses, where he would always cheerfully greet people with a smile, tale or joke.
Gus graduated from Royal Roads University, Victoria BC, and in 1959 from the Royal Military College in Kingston, entering the Royal Canadian Artillery. He served in the United Nations Peacekeeping Force (UNFICYP) in Cyprus (1960s) maintaining peace between Greek and Turkish Cypriots, a mission that continues to this day. Gus retired from the military in 1972 as a Major and joined the Federal Government Treasury Board until 1990. Post retirement, he continued to be involved in various aspects of Military Life: attending the Annual Legacy Dinners and Badging Parades at the Royal Military College in Kingston; volunteering his personal time for the Federal Superannuates National Association (FSNA); with the leadership team RMC Club – Ottawa Branch; and as a member of the Royal Canadian Legion Branch 240; and volunteering and participating in the North Lanark Highland Games.
Gus was a keen military drummer in the RMC Band when in college, and post retirement played in the Smiths Falls Gordon Pipe Band, the Highland Mist Pipe Band, the Almonte Legion Pipe Band (Branch 240) and the Arnprior McNab Band. He played regularly until the COVID 19 lockdowns of 2020 when deteriorating health limited Gus's band engagements.
Gus regularly made Charity Donations, quietly and without fuss, to various causes that he thought deserving, and held Life Membership with The Royal Military Colleges Club of Canada.
Friends are invited to attend a graveside service which will be held at the National Military Cemetery of the Canadian Forces, section 103 of Beechwood Cemetery, 280 Beechwood Ave. Ottawa on Wednesday October 26 at 2pm.
In memoriam donations to the University of Ottawa Heart institute or the Kidney Foundation of Canada or the RMC Pipe Band would be appreciated in lieu of flowers.
---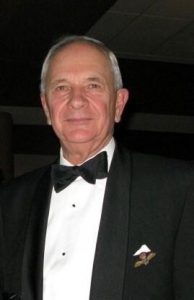 5834 August "Gus" Pokotylo, RMC Class of 1963
With deep sadness, we announce that August Pokotylo, our wonderful, brilliant and beloved father and husband, known to everyone as Gus, passed peacefully at Glengarry Long Term Care Hospital in Victoria, BC on September 25, 2022. The youngest of eight children, Gus was born in Dauphin, Manitoba to Ukrainian-born parents. His sister Elizabeth Maldonado (nee Pokotylo) of Mansfield, Texas survives him.
Gus graduated in 1963 from Royal Military College (RMC) in Kingston, Ontario and trained to be a Naval Aviator. He loved flying, and flew CS2F Trackers aboard HMCS BONAVENTURE. Though he loved his aircraft and time at sea, Gus decided to pursue a PhD in Economics at Dalhousie University in Halifax, Nova Scotia. He obtained a Sir Izaak Walton Killam Scholarship and was awarded a Canada Council Doctoral Fellowship in the late 1960s for his research.
In 1970, Gus and his young family moved to Ottawa, Ontario where he worked in the federal government. Always enjoying new challenges and the pull to aviation, he left public service for a short period to be the marketing manager for Dominion Pegasus Helicopters in King City, Ontario. When he returned to Ottawa, he worked mostly for Transport Canada, in all modes of transportation, including aviation before retiring with 25 years service.
In 1986, Gus got his dream job when promoted to Director General of Air Policy and Programs. He and his staff developed Canada's position on international aviation matters, both technical and economic. He was also responsible for overseeing all international air service treaty negotiations. One benefit for a keen adventurer was the extensive foreign travel while he oversaw the Permanent Canadian Delegation to the United Nations, International Civil Aviation Organization based in Montreal as the Deputy Chief Delegate for Canada.
At RMC, Gus met the love of his life, Eleanor (Mary) – his wife of nearly 59 years. They were blessed with two children, Elizabeth Crews (spouse Peter Crews) and Steven (spouse Elisabeth Graff), many loving grandchildren (Lucas, Emmie and Joseph) and step-grandchildren (James, Natalie, Jacob and Leila). For twenty years, family and friends enjoyed their beautiful Thousand Islands cedar cottage on Howe Island, St. Lawrence River in Ontario. In 2003, Gus and Eleanor moved to Victoria, BC to be closer to their children and enjoy retirement.
Gus was an active member of St. Andrew's Cathedral in Victoria, BC and a long-time member of the Bishop's Diocesan Finance Committee. For several years, he was also the chairman of the Bishop's Building Commission and a member of the Diocesan Strategic Planning Committee.
Gus had the deep admiration and respect of his whole extended family, as well as his peers, colleagues and lifelong friends from the Navy, government, the cathedral, associations, and anyone he came to know. He lived every moment to the fullest with humour, happiness, and contentment. All will sorely miss him.
A Memorial Mass will be celebrated on October 13th, 2022 at 1:30 pm at St. Andrew's Cathedral, 740 View St. Victoria, BC. Gus will be interred at The National Military Cemetery of Canada (Beechwood Cemetery), Ottawa. In lieu of flowers, donations in memory of Gus can be made to the BC Cancer Foundation and are greatly appreciated by the family. http://donate.bccancerfoundation.com/goto/GusPokotylo
---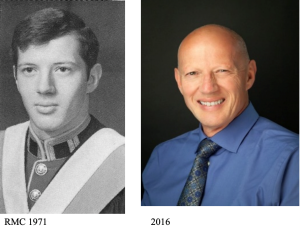 9012 Mike Wrenshall RRMC RMC Class of 1971
On the first of October, Mike's body could no longer keep up with his indomitable spirit, and we lost, for now, a great friend and a great person. His feet having pounded the circle (many times) at Royal Roads and the parade square at RMC, his affable character and equanimity served him and his crew well aboard a Royal Navy submarine until he decided to leave the military and strike out in the selling business, briefly in real estate but for most of his career in insurance and financial services.  There he focused on bringing out the best in others, and he did it very well, helping businesses with succession planning, doing life coaching for individuals, motivational speaking re dealing with stress and coping with change, and planning people's financial security.  One of his greatest joys was working alongside two of his children and seeing all three of them develop into the caring, encouraging people they are.
Mike didn't waste the pain and hurt in his life, but used it to help others, especially in dealing with sexual abuse and addictions.  He headed the Thunder Bay United Way fundraising campaign, Thunder Bay Shelter House, and helped facilitate TEDx Thunder Bay.
Since his passing, multiple messages (way more than any of us ever expected) from those he helped and influenced attest to Mike's character; he was what our Jewish friends would call a "Mensch" which encompasses all kinds of positive characteristic: integrity, honourable, character, and strength among them. Mike, you've lived a good life – "well done, good and faithful servant".  We miss you.
---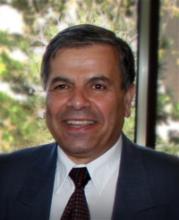 It is with the deep sorrow that I announce the passing of Professor George Akhras. George was an Emeritus Professor in the department of Civil Engineering and has been an active member of the department since he joined RMC in 1996. Our thoughts are with his family, friends and colleagues in this difficult time.
I would like to share with everyone the very thoughtful comments from the department of Civil Engineering about George:
"It is with a heavy heart that I inform you of the passing of George Akhras, a valued member of the RMC civil engineering department for well over 25 years.  George was adored and respected by his students and over the years developed a successful research program with significant contributions to the field of smart materials and structural engineering.  George was a talented engineer, researcher and teacher, but more importantly, the civil department was not merely a place of work for George, the students and staff of the department were his family.  If you had the good fortune of knowing George, you would agree that he had an opinion of, well, just about everything and he loved to debate any topic over coffee.  Regardless of his opinions, he had a kind heart and helped all of us, students and staff alike, to be better.  He will truly be missed."
C'est avec une profonde tristesse que j'annonce le décès du Professeur George Akhras. George était professeur émérite au département de génie civil et membre actif du département depuis qu'il s'est joint au CMR en 1996. Nos pensées vont à sa famille, ses amis et ses collègues en cette période difficile.
Je voudrais partager avec tout le monde les commentaires très attentionnés du département de génie civil:
« C'est avec le cœur lourd que je vous informe du décès de George Akhras, un membre estimé du département de génie civil du CMR depuis plus de 25 ans.  George a été adoré et respecté par ses étudiants et au fil des ans a développé un programme de recherche réussi avec des contributions importantes dans les domaines des matériaux intelligents et le génie des structures.  George était un ingénieur, chercheur et enseignant talentueux, mais plus important encore, le département civil n'était pas seulement un lieu de travail pour George, les étudiants et le personnel du département étaient sa famille.  Si vous aviez la chance de connaître George, vous seriez d'accord pour dire qu'il avait une opinion sur à peu près tout et qu'il aimait débattre de n'importe quel sujet autour d'un café.  Peu importe ses opinions, il avait un bon cœur et nous a tous aidés, étudiants et membres du personnel, à nous améliorer. Il va vraiment nous manquer. »
---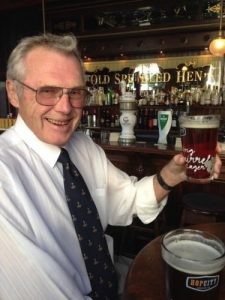 3602 Paul Argue RMC Class of 1956 
Passed away at Southlake Regional Health Sciences, Newmarket, on Tuesday, September 27, 2022. He was in his 89th year. Paul was the beloved husband of Sheila Marion (Goodfellow). Loving father of Teresa Hannigan (Richard), Collette Yvonne (Peter McKeracher), John Argue (Elisa), and Gerry Argue (Melissa). Cherished grandfather of Scott Hannigan (Caitlin Dacey), Dylan Hannigan, Liam McKeracher (Kristen), Colleen McKeracher (Nicholas O'Gorman), Alexander McKeracher, Bryn Argue, Mitchell Argue, and Ethan Argue. Great-grandfather of Genevieve Hannigan, and Rory Hannigan. Dear brother of Peter Argue (Lorna). The Funeral Service was held on October 3, 2022 at St. Paul's Catholic Church, Gravenhurst, ON. Interment of cremated remains later at Beechwood Cemetery, Ottawa, ON. Memorial contributions to Air Cadet League of Canada greatly appreciated. Personal condolences and memories may be shared at www.cavillfuneralhome.com
---
At the Ottawa General Hospital on Monday, October 10, 2022.  Marv was 77 years old and a loving, caring husband to Linda Atwood. Marv has two sons, Michael and Scott Sywyk and was the beloved Step-Dad to Anthony and Christopher Atwood. Marv was a very proud and loving Grandpa to Callum, Kaelen, Kayleigh and Carrie Sywyk; Brandon, Trinity, Thomas and Daniel Atwood. Marv is also survived by his brother Michael Sywyk.
A Celebration of Life will be held at the Carleton Golf & Yacht Club, Manotick,Ontario, on Thursday, October 27th  at 1:00 p.m.  For those wishing a memorial donations to the Ottawa Heart Institute would be very much appreciated.
Condolences from: Ottawa Branch RMC Alumni Association 7815 Marv Sywyk
The Leadership Team of which Marv was a part, and the members of the Ottawa Branch of The RMC Alumni were saddened to learn of the passing of Marvin Sywyk.
Marv was a bastion of support for the Royal Military College of Canada. He gave more than time on behalf of the Ottawa Branch, its executive and the entire alumni Association. He gave of himself as he did in his Service Career and life. Marv's company was always enjoyed at club meetings and other social get-togethers. He was an Association and Branch leader who proudly volunteered to take on labour-intensive tasks like the Branch Golf Tournament.
We are honoured to have shared a bit of his life as a brother officer, Ex-Cadet, colleague, and friend.
He will be missed by all those whose lives he touched.
On behalf of the Ottawa branch executive and members, I wish you comfort and peace at this time. We extend our condolences to you, all family members, classmates and all whose lives were touched by Marv.
They shall not Grow old as we that are left grow old.
Age shall not weary them nor the years condemn,
at the going down of the sun and in the morning,
we will remember them.
We will remember them.
May God grant the soul of Marvin Sywyk eternal rest.
5276 Digger
J. R. Digger MacDougall
President Ottawa Branch, RMC Club of Canada
Chair, Sing Canada Harmony Legacy
Volunteer Interpreter, Canadian War Museum
---