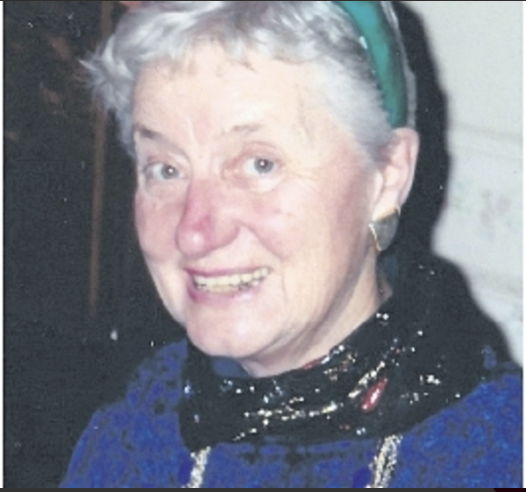 W2364 Kathleen Birchall, wife of 2364 Leonard Birchall
At Kingston, Ontario, on February 22, 2023, at the age of 102. Loved mother of David (Pamela) and Nancy (Leighton). Also survived by her grandchildren, Alasdair (Clare), Dougal (Nuttawan) and Patsy (Chris). Great-grandmother of Elliott, Benjamin, and Deacon. Born in Dauphin, Manitoba, the younger child of a lawyer and a teacher, Kay attended United College (now The University of Winnipeg) where she excelled in academics and sports, and where she met her classmate and future husband, Roger Graham. After their marriage in 1942 they lived first in Toronto and then Regina and Saskatoon where Roger held academic positions in Canadian history at The University of Regina and The University of Saskatchewan. They returned to Ontario in 1968 when Roger took up the position of Douglas Chair of Canadian History at Queen's University. Kay's love of literature and her keen mind led to employment as a book reviewer for two Canadian newspapers. "This Week I Read", her long-time column in The Regina Leader Post, always included weekly reviews of two adult books and one children's book. Books from publishers arrived daily, so there was never a shortage of reading material for her and her family. There was soon, however, a shortage of space! The constant stream of books overflowed into every room of the house, stacked up on every flat surface, until provision was made for a library in the house. Kay was always especially proud to showcase new Canadian authors in her column, identifying deeply with both the style and the content of those authors' works. In her forties, Kay returned to university, graduating with an M.A. in English literature. Her love of writing persisted into her 70's and 80's; it was during that time that The Western Producer published her memoir, "The Brown Purse", of life on the prairies during the Depression. Roger and Kay took great delight in travelling, particularly to Portugal. After Roger died suddenly in 1988 Kay embarked alone on Elderhostel excursions, where she found great interest both in local cultures and in the lives of her travelling companions. Then, in 1998, she met Air Commodore Leonard Birchall at a duplicate bridge table. Their attraction to each other was mutual, and they married later that year. The bride was 78 and the groom, 83! Kay embraced military life with Birch with the same enthusiasm she had displayed in academic life with Roger. She even had a kilt made for herself in the air force tartan! Because Birch had been first a student and later Commandant at Royal Military College, he and Kay donated The Birchall Pavilion, a building on the College grounds where cadets could change and shower after athletics. After Birch's death in 2004, Kay continued with various pursuits, especially golf, bridge and long-distance walking, as well as establishing and sustaining several university scholarships and, founded by her and Birch, one air cadet scholarship. Her travelling was now confined to a week in Aruba every winter, plus a week in the summer at Cleveland's House in Muskoka and an occasional stay at various summer cottages. The good health and energy she had always enjoyed lasted into her 90's. Eventually moving to a retirement home in Kingston, her health steadily worsened until, in her late 90's, she was admitted to a nursing home. Kay died just short of her 104th year, after suffering a persistent and difficult decline. She was often heard to ruefully remark that she had taken too good care of herself and had lived too long, outliving almost all of her friends. Kay will be buried in Glenhaven Memorial Gardens beside her first husband, Roger Graham. In lieu of flowers, the family asks that donations be made in Kay's name to the charity of your choice. Online book of condolences available at www.reidfuneralhome.com
---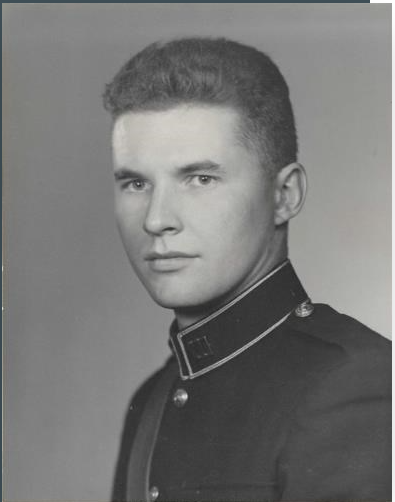 3088 Frederick Edward Ross, RMC class of 1953
It is with great sadness we announce the passing of Frederick Edward Ross in Toronto, in the kind care of Runnymede Health Centre on Friday, February 17, 2023. He was 92 years young. Fred was the beloved husband for 65 years to Jinny, aka Martha Jane (née Washington). He was the adored father of Jane (Cameron), Bruce (Clare) and Andrew; and the adored grandfather of Thomas and James. Fred was the loving cousin of Charles Evans, Suzanne Bradshaw, the late Linda (Melinda) Evans, Wendy Sanislow, Mary, Ellen and the late John Sward, and their children. Fred was born in Detroit, Michigan, on May 9, 1930, to his adoring parents, Mabel-Victoria and Fred Ross. He was their treasured only child. Fred grew up in Hamilton and Burlington, becoming a lifelong Hamilton Tiger Cats fan, teaching us the "Oskie Wee Wee" cheer. He shared his joy and wonder of the beauty of life in all its facets, a prominent one being the joy of nature, which he first found in his younger years, paddling across the magnificent lakes in Haliburton, Muskoka and Algonquin Park as counsellor and trip guide at his treasured Kilcoo Camp. His integrity embodied Kilcoo's "Maker of Men" motto. As a lifeguard at the Burlington Beach, he saved the lives of four children. Fred received a Dominion Scholarship to the Royal Military College, whose motto: "Truth, Duty, Valour," he daily demonstrated. There, he made beloved lifelong friends and received The Queen's University Challenge Shield as the best all-around cadet of the First Year in academic standing, leadership and sportsmanship. He also received the Chemistry Prize. Fred graduated from RMC with a Bachelor of Science, and also graduated with a Bachelor of Engineering and Business from the University of Toronto, where he applied his talents as the editor of the Monday edition of The Varsity newspaper. He wore his Canadian Engineering iron ring with integrity, every day of his life. He often spoke of the lessons of the Québec Bridge, and the pride he had in the Canadian Iron Ring Ceremony. Fred and Jinny adored each other and created a wonderful life, starting in Burlington where Fred worked at Procter & Gamble. Their adventurous souls subsequently took them to Québec City, and then to Montréal, where Fred worked for Quebec Containers. The last move was to Toronto, where Fred and his partner founded Androcan Ltd. For 30 years, they built a business manufacturing kitchen utensils, barrels, pipe fittings and geo-technical instruments. Fred's kindness and deep intellect across a myriad of subjects led him to be a volunteer tutor of math, physics and English for adults studying at Burnamthorpe Collegiate. He shared with us the beauty of books, camp fires, musicals, family sing-songs, sailing, canoeing, hilarious tennis matches and volunteering at the cottage, being church warden, head of cottagers' associations, and helping to stop over-development of the lake. He loved The New Yorker, chess, basketball, golf, cards, sudoku, puns and fixing things for people, he was never without his tool box. Fred lived his life with optimism and joy; and would always say "well done!" and "of course you can do it!" Of all his experiences, what Fred loved the most were his roles as deeply loving and kind husband, father, cousin and friend. He was a man of sterling character, his word was his bond, and he had a gentle and gracious soul, always asking "what can I do for you?" He had the biggest, most welcoming smile in the world. Fred was pure of heart and listened with curiosity and not judgement. As a result, he is deeply loved by a tremendous number of people of all ages. His graciousness, kindness and sparkle in his eye, were the tenents of his life. A Celebration of Fred's Life will take place at All Saints Kingsway, 2850 Bloor Street West, Toronto, at 12 p.m. on Thursday, May 11, 2023. A reception will follow the service. In lieu of flowers, donations to the Nature Conservancy of Canada or The United Way would be appreciated by the family. Online condolences for the family may be made at: www.newediukfuneralhome.com
---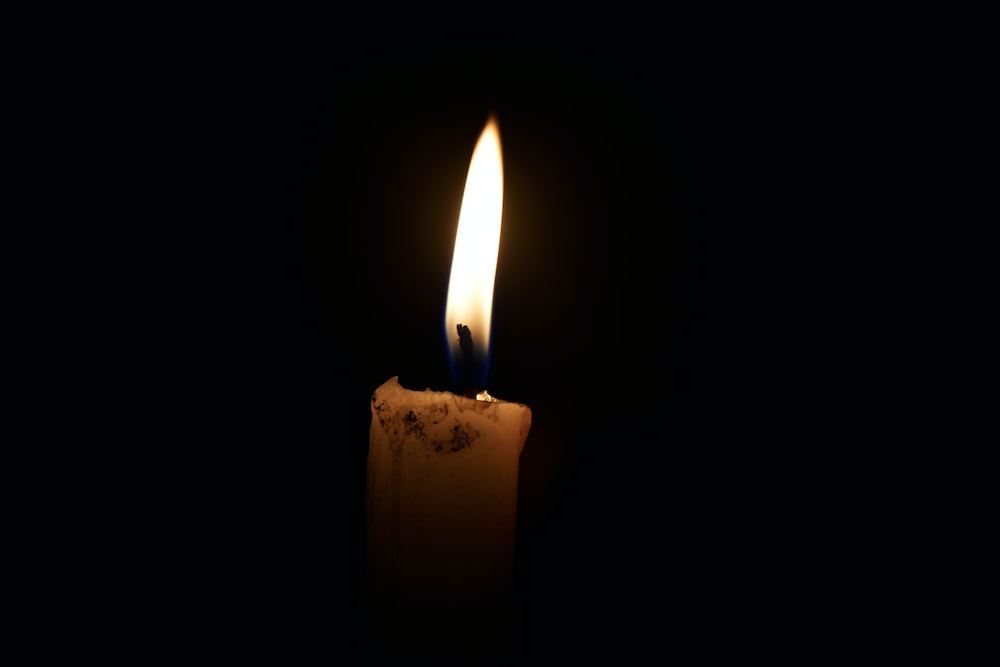 5460 Pierre Valois, RMC CMR class of 1962
Died, Saturday, February 25th, 2023 at the Queensway Carleton Hospital at the age of 84. Son of the late Pierre Aimé Valois and Ellen Florence Driscoll, survived by his loving wife Shirley Lorraine (Fennessy) Valois. Predeceased by his sister Jeanne Valois of Quebec City. A burial will take place at 1:30p.m. on Tuesday, March 7th, 2023 at the National Military Cemetery of the Canadian Forces at Beechwood, 280 Beechwood Ave. Ottawa, ON. A Memorial Reception will follow from 2:00p.m. to 4:00p.m. inside the Beechwood National Memorial Centre. Memorial donations to the CDS Military Families Fund or a charity of your choice are appreciated.
---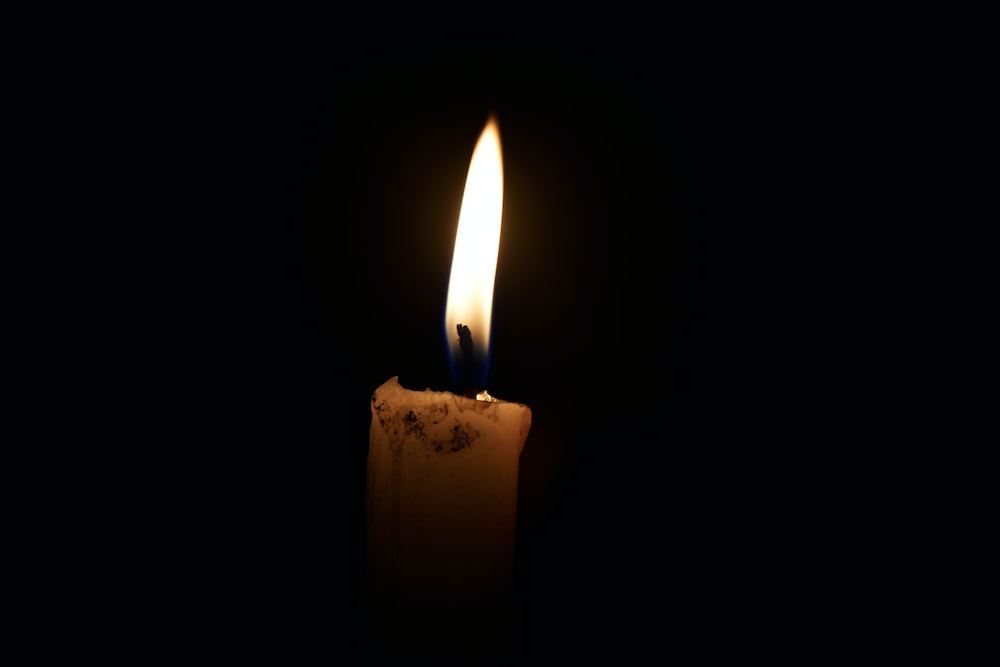 5532 Nigel Williamson
From Ken Smee Class of 1962 Secretary – I am very sorry to inform you that our Classmate Nigel Williamson died on 23 February in Victoria. At this time, I have no other information other than that he had been ill for some time.
---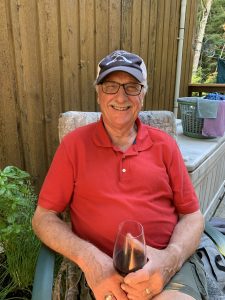 6972 Brian Campbell RRMC RMC 1966
We learned with great sadness, the peaceful passing of Brian Campbell (Class of '66) at his residence in Haliburton, surrounded by his family on Thursday, March 2, 2023. Beloved husband to Wendy –  Loving father of Jeremy (Alanna), Jason (Jennifer), and Jessica (Adrian). Fondly remembered by his seven grandchildren – Maeve, Finlay, Nicholas, Chloe, Francesco, Lillian, and Raffaele. Dear brother to Rick, Stephen, and Ralph. Brian held many titles in his life, from songwriter to friend to entrepreneur, but his favorite role was being a father. He will forever be in our hearts.
After graduation, Brian served his years as an Officer at RC Sigs in Kingston and towards the end began his MBA studies at Queen's.
Upon graduation, he received 52 rejections of his applications for employment in the Toronto area. An erstwhile pitch to Steve Amey in Kingston landed him the job of Manager of our great old watering hole – the Lakeview Manor. He carved out a new room at the rear and hired his own band – Max Plywood and the Outdoor Toilet – using sidekick Peter Fosbery (Class of '68) and a local KGH nurse to generate additional sales – at great success.
He then moved to Toronto and had several successful years in Tech Companies before starting his own Company – Venpro Consulting – a placement service specializing in Techies.  He managed to retire early to his 3-story home in Haliburton where he continued hosting parties and musical gatherings. During this period, he and his wife toured 48 states in their RV making a ton of additional friends from western Canada & the US.
Brian will be sorely missed – RIP
7278 – Peter Fosbery
---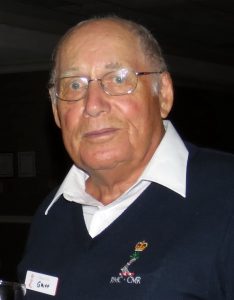 5256 Gwyn Griffith RRMC RMC 1961
Gwyn Griffith better known as Griff was born in Beaverlodge, Alberta in 1939 and is survived by his wife Loretta from Springhill, NS, his two sons Wayne and Neil and his brother Wayne. He was proud of the fact his paternal grandfather came from Wales, his maternal grandfather from Norway and his grandmothers from Scotland. After graduating from high school in Souris, Manitoba, he joined the RCAF and graduated from Royal Roads, the Royal Military College and U of T in engineering.
During his College days, his summer training was at the RCAF Tech AE school at RCAF Station Clinton, ON. Following graduation from RMC he completed his mechanical engineering degree at the University of Toronto. Griff had RCAF postings to Chatham, NB, where he met Loretta who would later become his wife, and to Rockcliffe, ON.
Griff had an interesting and varied career after leaving the RCAF. He worked for Air Liquide and Pratt & Whitney, both in Quebec, Ontario Hydro in Toronto and the Fraser Health Authority in BC.
Griff was our class version of the 'energizer bunny'. He was always planning, organizing or doing something, certainly for the benefit of the College and our class. When he, Loretta and son, Neil, retired to Kingston in 2008 he immediately got involved with the local branch of the RMC Club and the College. He served on RMC's Museum and Monuments Committee for 10 years and was Branch president for a year. He also was a volunteer tour guide at the College.
It was Griff's idea that classmates living in the Kingston area get together for lunch each month. This enjoyable gathering has been a constant in the lives of his local College friends for about 14 years. Many enjoyable summer BBQ's at classmates cottages and homes were organised by Griff and the hosts. He loved the College and the opportunity to get an engineering education there. We will miss him.
Always ready to try something new, he did some lawn bowling and volunteered as a tour guide at Kingston's city hall during his retirement. He was always alert to any of our classmates visiting Kingston and made a point of meeting with them.
He died at Kingston General Hospital on February 22nd, 2023. In keeping with his wishes there will be no service; cremation has taken place.
---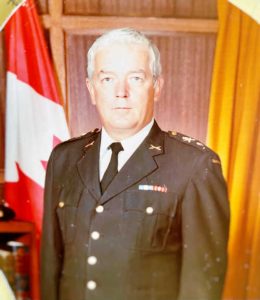 4600 George Kells RMC 1959
Peacefully at the Colville Manor on Friday, March 3, 2023, George Kells passed away with his loving wife and daughter by his side. He was aged 85 years of St. Margarets and formerly Charlottetown. He was the beloved husband of 65 years to his dear wife Anne (nee MacDonald) and will be remembered as a loving father to Patricia Kells (Bruce McIntosh), Joanne Petrunik (Bill) and Susan Christie (Neil). George will be missed by his grandchildren Elise, Christopher (Liz), Brian, Alec (Ali), Robert, Ian and by his great granddaughter and namesake Kelsey. Family gatherings at the cottage were the highlight of his life. George is survived by his siblings Maude Kemp (Bob), Monty (Carol) and Elliot (Janet) Kells and extended members of the MacDonald family. Predeceased by his parents William and Mary Kells and parents-in-law Arthur and Mary MacDonald of Souris. George led his life fully and with dedication to his principles. He believed in service to his country and care of the family. His career was devoted to 45 years in the Canadian Armed Forces. As a retired Major General, he then served as the Human Rights Commissioner for PEI. He was respectfully known as a leader who listens. The family would like to express their appreciation to the entire nursing and supportive staff at the Colville Manor, along with his devoted caregiver Bev McIntyre. The care and kindness shown to George during his stay at the manor will always be remembered. A visitation will take place at Dingwell Funeral Home with a Funeral Mass to follow at the St. Margarets Roman Catholic Church. Completed arrangements will be announced at a later date. If so desired, donations in memory of George can be made to the Eastern Kings Health Foundation (Colville Manor).
---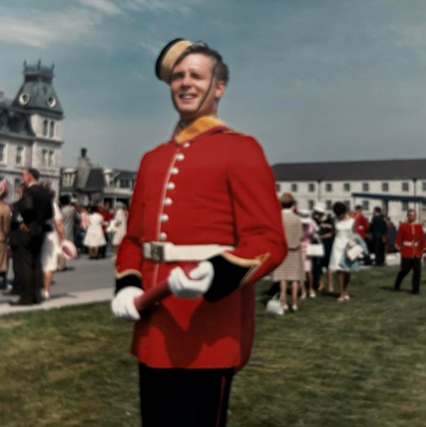 6694 Lawrence James Tolton RRMC RMC 1966
Lawrence James Tolton (6694) RRMC/RMC.  Larry was born in Winnipeg and grew up on the family farm near Brandon in Kenton Manitoba.  He left the prairie after being accepted to Royal Roads in 1960.  He graduated RMC class of '66 and left the College as an RCAF Radio Officer where he completed his training in Winnipeg and was posted to Summerside (No. 415) and Comox (No. 407).
Larry left the Canadian Armed Forces in 1970 to pursue a career in engineering and eventually computer system designs where he witnessed the beginnings of the computer age with punch cards and retired in 2003 from a successful internet company.
Larry remained on the west coast and lived in the Vancouver area for much of his professional life finally settling down in Cabo San Lucas, Mexico.
Larry passed away peacefully on 27 Feb and is survived by his children Martin Tolton and Hilary Corbeil (nee Tolton.)  He his grandchildren are AJ, Sarah, Ryan, Alex, Lauren, and Benjamin.  He was predeceased by his first son, Derek (1966-1973.)
He will be most missed by his loving wife of 35 years and life partner Patricia Taylor who was with him at the end.  They met in Vancouver and were married in India.  From the ski slopes of Whistler to sunsets on the Pacific, together they shared a world of endeavor and adventures.
---