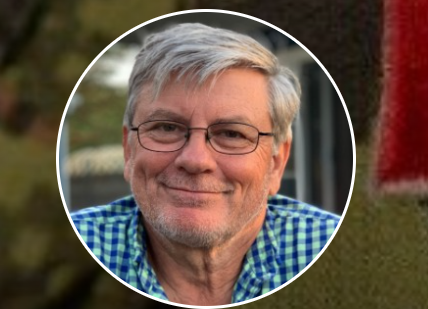 B0193 Michael Good, RMC Class of 1995
We are heartbroken to announce the passing of Michael Good, a loving husband, father, brother(-in-law), uncle, and friend, at the young age of 64. Michael will be sadly missed by his adoring wife, Dawn (nee Witherspoon), together for 33 years, and his two girls, Daley and Meaghan. He will be joining his late parents, William and June (nee Rhodes) Good, and his late sister, Linda Susan, and parents-in-law, Phyllis (nee Dyer) and Elmore Witherspoon. He will be lovingly missed by his brother Bill (Marion) and niece Daniella. He'll be missed by his brothers-in-law, Glen (Karen), Ted (Janet), and Terry (Krista). Pre-deceased by Stephen Witherspoon (brother-in-law) and Jane Arghittu (sister-in-law). Fondly remembered by all of his precious nieces, nephews, great-nieces, great-nephews, and many friends, colleagues and comrades.
Michael was proud of his exceptional and dedicated service to the Canadian Armed Forces for 37 years (and a day!). Throughout his service he was privileged to receive his Undergraduate (Honours) degree through the Royal Military College and his Master's degree at Royal Roads University, being awarded the gold medal, and chancellor's award, respectively, as well as his several promotions, ultimately to Lieutenant-Colonel, and was genuinely proud to serve with his friends and colleagues, both across Canada and overseas. During his retirement years, he enjoyed spending time with his family in Tatamagouche, and Florida, travelling around the world (with a 'special' memory of travels to/through China), and immersing himself in his passion of farming (his second career!).
His family extends a heartfelt 'Thank You' to Drs. Salib, Ratnaparkhe, & Jensen, to Evan West and to the many other health care practitioners at the Niagara Health System St. Catharines Site, who were attentive, and professional, with Michael's care as he battled his cardiac amyloidosis and cancer. A special thank you is extended to Wendy, the nurse who cared so gently and thoughtfully for Michael in his last hours.
---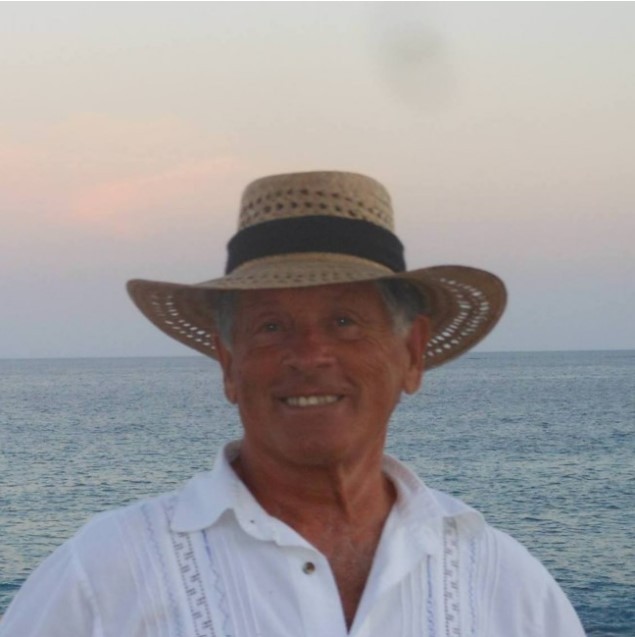 8717 Gerald "Peter" MacDonald, CMR RMC Class of 1971 
Peter was part of a tight-knit group of New Brunswickers and other Maritimers who started their military careers at CMR in 1966. His college friends particularly remember his love of adventures and misadventures, his affable demeanour and his kindness. He excelled in sports, especially wrestling (a wing champion in his weight category) and football (a stalwart tackle on the rep team for five years.) Peter was one of the "rebels" who married before RMC loosened the regulations. He was the stimulus that motivated several others to marry in late 1970. He graduated from RMC in 1971 with a degree in Applied Science and a commission in the Air Force. He trained as a navigator, even though his boyhood dream was to be a pilot, and spent several years in Greenwood, NS.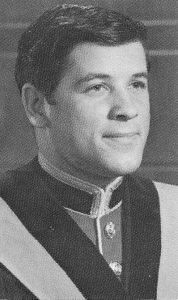 After taking early retirement from the RCAF, Peter moved to Black Creek, BC, on the opposite side of the country from his beloved Maritimes. He was an avid hunter who loved spending time in good company. He took frequent trips to Mexico and loved traveling as much as he loved puttering around his property. Peter enjoyed watching sports, singing karaoke, gardening, and making wine. He was always ready with a quip or wry remark; he had a tremendous wit and always planned five steps ahead. His passionate storytelling came from his love of learning and sharing knowledge. His "larger than life" personality will be remembered by all who knew him.
Peter died in his 76th year on 14 July 2023 at his home in Black Creek. He was predeceased by his parents and his brothers Kenny, Dennis, and Sandy. He is survived by his wife Susan; brother Timmy; daughters Christine, Julie, and Mae; stepsons David and Michael; and numerous nieces and nephews.
---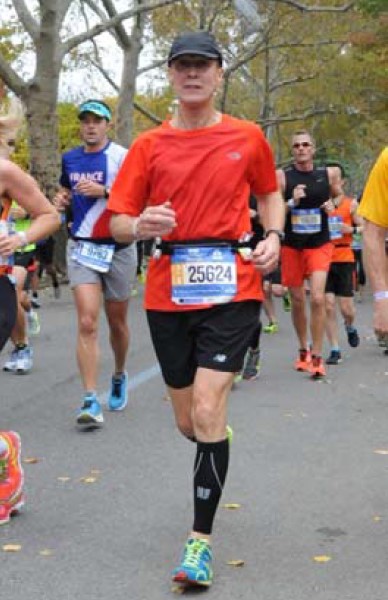 8877 Alex Weatherston, RMC Class of 1971
Alex entered RMC from London, Ontario in the fall of 1967 and graduated in 1971. An avid sports fan, he excelled in squadron floor hockey, lacrosse and harriers. In his third year, he came first in his Engineering Management class and earned the star and crown.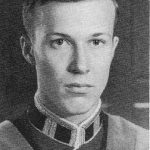 After graduation, he completed a Masters of Engineering at the University of Toronto. During his air navigation training in Winnipeg, he met his bride-to-be, Terry, a teacher. His first operational posting was at Edmonton on Hercules aircraft. After two years they left Edmonton with a baby daughter. He was posted to RMC where he taught operations research in the Engineering and Management Department for two years. He was then accepted into the Military Legal Training Plan just as Terry presented him with their second child, a son. Alex completed a law degree at Queen's, then articled and became a lawyer in the Office of the JAG in 1983. After several positions in Ottawa, he was posted to Winnipeg in 1994 where he served as the Assistant JAG for the Prairie Region. They returned to Ottawa in 1997 where he served on the JAG team that completed extensive amendments to the National Defence Act as a result of Somalia and other events. 
He retired from the Regular Force as a LCol after 33 years and then did some Reserve Force service. In early 2000, he joined the Department of Justice (DOJ) Canada as a civilian lawyer. Terry retired from teaching. Until quite recently Alex continued to work on a full-time basis in the DOJ unit that provides legal advice to the DND and the CAF.
For most of the last decade, Alex ran in many full marathons, including NYC, Phoenix and Boston among many others. He and Terry made a home in east Ottawa, enjoying their families, gardening, home renovations and travel. On August 21st 2023, in his 74th year, his heart suddenly failed him at home. Alex is survived by Terry, his wife of 49 years, a sister Laura Moorby and their two children: Christine, a hospital pharmacist and Michael, who lives in a group home for persons with special needs. Alex spent every weekend caring for Michael.
---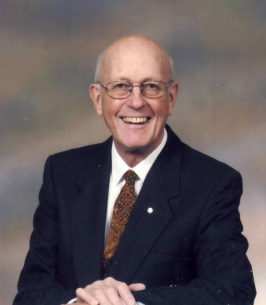 3221 Jon Hubert Felix Jennekens, RMC Class of 1954
With sadness, surrounded by his loving family, we announce the passing of Jon Jennekens.
Jon is survived by his devoted wife of 69 years Norah (Magee), his daughters Sandra Jennekens-Leger (Anthony Leger) and Jennifer Jennekens, his son Jon Darren Jennekens, his six grandchildren: Janine (Leger) Scott and Colin Leger, Matthew Daviau and Danielle Daviau, Avery (Jennekens) Meron and Heyden Jennekens, one great grandchild Norah Scott, and his sister Elizabeth (Betty) Langdon. Jon is pre-deceased by his 22-month-old son, Jon Lyndon Hubert Jennekens.
While a cadet at the Royal Military College, Jon met Norah Margaret Magee. Following graduation, they married and three weeks later, he departed to serve in Korea with United Nations Forces. Upon his return to Canada, Jon enrolled at Queen's University and graduated with a B.Sc. (Honours) in Mechanical Engineering.
From 1958 to 1962, Jon worked in the Nuclear Operations Division of the Chalk River Nuclear Laboratories. In 1962, he joined the staff of the Atomic Energy Control Board, now known as the Canadian Nuclear Safety Commission. After 16 years as a staff member, Jon was appointed President, CEO and Chairman of the Board. He served in this capacity for over 8 years.
From 1987 to 1993, Jon served as Deputy Director General (Nuclear Safeguards) of the International Atomic Energy Agency, Vienna, Austria. Two primary challenges for the IAEA were working with the United Nations Special Commission on Iraq (UNSCOM) following the 1st Gulf War and dealing with North Korea after the discovery by IAEA nuclear safeguards inspectors of a clandestine nuclear weapons program at Yongbyong in May 1992.
From 1993 to 1999, Jon served as chairman of Ontario Hydro's Technical Advisory Panel on Nuclear Safety. From 1996 to 2002, he was a member of the Nuclear Safety Review Group of the International Bank for Reconstruction and Development following the Chernobyl failure. From 1995 to 2004, Jon also served as a member of Atomic Energy of Canada Limited's Research and Development Advisory Panel. In 1998, Jon was appointed the Canadian member and later chairman of the Nuclear Safety Advisory Group of the Korean Peninsula Energy Development
Organization (KEDO) headquartered in New York. Jon was appointed an officer of the Order of Canada in 1987. In subsequent years, he was elected a Fellow of the Canadian Academy of Engineering and received awards from the Canadian Nuclear Society, the Korea Veterans Association of Canada, the Canadian Society of Senior Engineers and in 2015 he was awarded the Engineering Institute of Canada's Sir John Kennedy Medal for "outstanding service rendered to the engineering profession".
A Celebration of Life Service will be held at Rideau Park United Church 2203  Alta Vista Dr. Ottawa, on Friday October 20, at 3pm.
---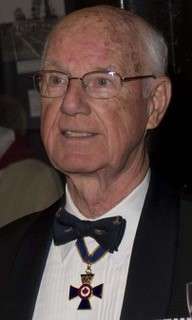 2908 Alan Pickering RMC Class of 1953
With sadness, we announce the passing of our beloved father, Major General (ret'd) Alan Pickering, CMM CD (94), on Sept 12, 2023, on what would have been his 70th wedding anniversary to our mom, Margaret Pickering (deceased June 22, 2017).
Dad was an outstanding military officer, a loving and much-devoted husband to Margaret, a stern but fair and ever-optimistic father to Brian (Cindy), Cathy (Mike Whitman), Lynda (Steve Forsythe), Ellen, and a dedicated, fun-loving, inspirational, and 'mooshy' grandfather to Sara and Curtis Pickering, Ashleigh and Tara Whitman, Jake and Keith Forsythe.
Born in Wimbledon England, Dad and his parents immigrated to Canada when he was 9 months old, settling in Sarnia, ON. He enrolled in the RCAF in 1949, graduating from RMC in 1953 and Queen's in 1954 with a BSc (Mechanical Engineering).
Beginning his military career in Namao, AB, with postings in Italy, Egypt, the US, and Canada, Dad rose to the rank of Major General, receiving the honour of Commander of the Order of Military Merit in "recognition of conspicuous merit and exceptional military service". After retiring from the RCAF in 1985, he continued a civilian career as Director General CSE and for many years donated much of his time to his church and community.
We were extremely blessed and honoured to have such an amazing and positive person in our lives.
Visitation will be held at The James Reid Funeral Home, 1900 John Counter Blvd, Kingston ON, on Wednesday, Oct 4, 2023, from 2 pm – 4 pm and 6 pm-8 pm. Funeral service to be held at Edith Rankin Memorial Church, 4080 Bath Road, Kingston ON, on Thursday, Oct 5 at 10 am. The family will gather privately at Cataraqui Cemetery for the Services of Committal. In lieu of flowers, our father requested donations to the following charities: Edith Rankin Memorial Church, The Owl Foundation (Vineland Station ON), or the RMC Alumni Association.
---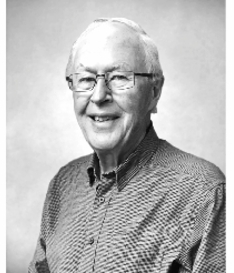 5187 James Lawlor RMC Class of 1961
LAWLOR, James "Jim"
April 8, 1940 – September 12, 2023
Jim did go gently into that good night in the dark and early hours of September 12 with his loving wife, Terry, at his side holding his hand. Mourning this wonderful man are Terry Boyle, his beloved daughters, Leslie, Kristin, and Erin, his sisters Jayne and Jackie, his sisters and brothers-in-law, Mike and Andrea, Brian and Margaret, and Marlene and Dayle, his many nieces, nephews, great-nieces and great-nephews, former wife, Marilyn MacLennan Lawlor, and many friends.
Born in Timmins on April 8, 1940 to parents Clyde and Theresa Lawlor, Jim spent his childhood in Sudbury, before moving with his family to Kingston at the age of 12. Jim attended Royal Military College, graduating as a civil engineer and posted as a Flight Lieutenant to the air base at Clinton. After more than three years in the military, Jim pursued a career in education and became a math teacher, guidance counsellor, and vice-principal in several Kingston secondary schools.
In 1985, he moved to Mississauga and assumed the role of vice-principal in several Peel schools. He was also committed to the Ontario Secondary School Teachers' Federation taking on leadership roles throughout his career. Two years prior to retirement in 1995 Jim was Vice-President of then District 10, OSSTF. While Jim and Terry met at an OSSTF summer workshop in Sudbury in 1975, it wasn't until 1985 that they were able to be together in Mississauga. They married in 1991 and enjoyed a life full of theatre in Toronto and especially in Stratford, Kingston visits with his daughters, cottage time with family, dinner parties with friends, and, in retirement, travels to Europe, the Caribbean, New Zealand, China and Viet Nam. A river cruise along the Danube in 2019 was their last trip together.
Jim was an intelligent, incisive, analytical, honest and loyal man with a strong moral compass. He was also gracious, gentle, compassionate, funny, witty, kind and humble. He loved big band music, jazz, musical theatre, military history, movies, and the family cats. Sadly, his joy in life was afflicted by Alzheimer's, a very cruel disease that ultimately took him from us. After a spell in the hospital, Jim moved to Sunrise of Erin Mills for palliative care, for a very short time. He received excellent care at Credit Valley Hospital from all staff and warm and tender care in his final days at Sunrise. Friends may call at the Turner & Porter "Peel" Chapel, 2180 Hurontario St., Mississauga (Hwy 10 N. of Q.E.W) on Sunday, September 17, 2023 from 2-6 p.m. and on Monday, September 18, 2023 from 12-1 p.m. A Service of Remembrance will be held in the Chapel on Monday, September 18, 2023 at 1 p.m. In lieu of flowers, donations can be made to The Healing Cycle or The Alzheimer Society of Peel. Online condolences may be made through www.turnerporter.ca.
---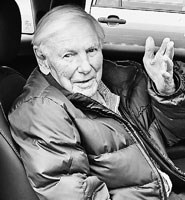 David Victor Geary 
LT. COL. (Ret.) DAVID VICTOR GEARY May 24, 1927 – September 14, 2023
It is with great sadness that the family announces the passing of David Victor Geary. David was born in England but was a proud Canadian. He attended Ridley College. Summers were spent canoeing the Haliburton Lakes. He graduated from University of Toronto with a degree in Mechanical Engineering and was a boxing champion. David attended the Royal Military College in Kingston, where he met and married Hilda Catherine Whitty and started a family.
He was a nurturing father and took an active role in childcare. He loved to sing songs on road trips across the country. The family enjoyed camping, boating, fishing, water skiing, and golfing, but family picnics with Hilda's extended family were the highlight of the summer. In winter they went curling and skiing and built backyard skating rinks.
Highlights for him were golfing with Sean Connery and taking the family to see the Beatles. As an officer in the Canadian Armed Forces he was a proud member of RCEME. He had eleven different postings across Canada, in England, and in Germany. He loved the challenges of his work. He retired early to care for his father in Niagara-on-the-Lake and worked at Brock University. As a military officer, and while at Brock, he was loved and respected by friends and colleagues. His kindness extended to everyone he met.
In his retirement he lived in Haliburton and St. Catharines. After the death of his beloved Hilda, after 50 years together, he lived with two of his daughters and their husbands, Debbie and Russell in Niagara Falls and Theresa and John near Blackstock. David died peacefully in his sleep, age 96, at Niagara Health Systems in St. Catharines after a fall. Cremation will be arranged by Essentials Cremation and Burial Services. A celebration of his life will take place at a later date. David will be dearly missed by his children Victoria (Don), Jim, Camie (Peter), Debbie, and Theresa (John), his 12 grandchildren, and 9 great-grandchildren. He was predeceased by his wife Hilda, brother Neville and his wife Trix, and his son-in-law Russell. David generously supported many charities. In lieu of flowers, a donation to a Charity of Your Choice would honour his memory. Online condolences may be shared on David's tribute page at EssentialsNiagara.com
---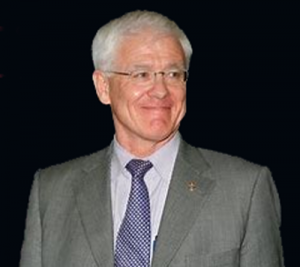 8500 Chris Ford RRMC RMC Class of 1970
We regret to advise of the death of Brigadier-General Christopher Kevin "Chris" Ford, OMM CD (Ret'd), peacefully on 13 September 2023 at home in Manotick ON, after a courageous battle with ALS. Chris Ford served the Canadian Military Engineers for over 50 years.
Chris commenced his Regular Force military career at Royal Roads Military College in 1966 after several years as a cadet and reservist. He graduated from the Royal Military College in Kingston ON in 1970 with a Bachelor of Science (Applied) degree. After completing his Military Engineer Officer training at the Canadian Forces School of Military Engineering in Chilliwack, Lieutenant Ford was posted to the Construction Engineering Section at Canadian Forces Base North Bay ON. Here, he worked both on base and underground in the 22nd NORAD Region complex. In 1973, Chris was posted to 4 Field Engineer Squadron in Lahr, West Germany where he served as Troop Commander, Administration Officer, Operations Officer and Deputy Commanding Officer.
Upon promotion to Major, Chris returned to Canada in 1976 to attend the Canadian Land Forces Command and Staff College in Kingston. This was followed by a posting to Edmonton as the Base Construction Engineering Officer (1977- 1980). He then moved to Ottawa and National Defence Headquarters, where he was with Director General Evaluation Services as technical advisor to an Engineering Evaluation Team. This was to be the first of his numerous postings to NDHQ.
Chris' next venture was as a Canadian Forces Exchange Student in 1981 at the Defence Services Staff College in Wellington, India. Upon successful completion of this course and his return to Canada in January 1982, he was posted back to National Defence Headquarters for a short tour with the Director General Military Engineering Operations.
Chris assumed command of 1 Combat Engineer Regiment in Chilliwack BC in June 1982. He relinquished command the following year upon his promotion to Lieutenant‑Colonel and became Base Technical Services Officer of Canadian Forces Base Chilliwack.
In June 1986, Chris returned to National Defence Headquarters as the Director of Military Engineering Requirements. In this position, he was also Head of the Canadian Delegation to NATO/CNAD Panel IX ‑ Battlefield Engineering. After this tour, Chris became Coordinator, Chief of Construction and Properties Branch (1990 – 1991).
Chris served next as the Area Engineer at Land Force Central Area Headquarters in Toronto (1991 – 1993), where he was responsible for all military engineering matters for the Army in Ontario. On promotion to Colonel in February 1993, he was on his way overseas, again, when he was appointed Commander Canadian Contingent, and Chief of Operations of the European Community Monitor Mission in Zagreb, Croatia.
Chris returned to Canada in September 1993 to be Director General Infrastructure Management at National Defence Headquarters. In January 1995, he was appointed Project Director for the Infrastructure and Environment Renewal Project that had been created to re-engineer the provision of infrastructure and environment services provision in DND and the CF. He was appointed Director Business Management Team (Infrastructure and Environment) the following year.
In January 1997, Chris was posted overseas to HQ NATO Stabilization Force (SFOR) in Sarajevo, Bosnia as the Deputy Chief Engineer. He was promoted to Brigadier General in June of that year, 1997 and, on his return from Bosnia, he assumed the appointment of Director General Infrastructure at NDHQ. For his last assignment in uniform, Chris served as Director General Personnel Services (1998 – 2000).
After he retired from the Canadian Forces in 2001, Chris started his own company, "Generally Speaking," which provided consulting services in communication and leadership, conflict management, consensus building and collaborative approaches to business and organizational challenges. He graduated from the Queen's University Program for Public Executives and earned a Graduate Certificate in Conflict Resolution from Carleton University.
Chris's retirement from the Canadian Forces in 2001 was only a short pause in his service to Canada as he became Director of Conflict Resolution for Citizenship and Immigration Canada (2005 – 2006). Here, he established their internal conflict resolution capacity. Chris then returned to the Department of National Defence to be Director General Alternative Dispute Resolution (2006 – 2011). He was also co-chairman of the Federal Informal Conflict Management System network.
Chris was a professional speaker and a leader in Toastmasters International, a worldwide not-for-profit organization specializing in communication and leadership skill development in 116 nations. He was Governor of Toastmasters' District 61 for over a decade and was an International Director (2000 – 2002) and International President (2007 – 2008). Chris was recognized by Toastmasters and International Dignitaries as one of their Inspirational Leaders in 2021 for his integrity, inspiration, respect, service, and excellence.
Chris was awarded the Order of Military Merit in 1995. In April 2022, Chris was awarded the Canadian Military Engineers Commendation in recognition of over 50 years of service to the Canadian Military Engineers, including service in the Regular Force, as an Honorary Colonel, and for his support of the work of the Military Engineering Institute of Canada and the Canadian Military Engineers Association.
Friends, colleagues and family are invited to gather at the Sacred Space of the Beechwood National Memorial Centre, 280 Beechwood Ave. Ottawa, on Friday, 29 September, after 9:00 a.m.  Memorial Service will be held at 10:00 a.m., followed by urn interment at the National Military Cemetery at 11:00 a.m. and reception to follow.
Those wishing to make a donation in Chris' memory might consider the ALS Society of Canada or Diabetes Canada. Online condolences can be sent to Beechwood.
---