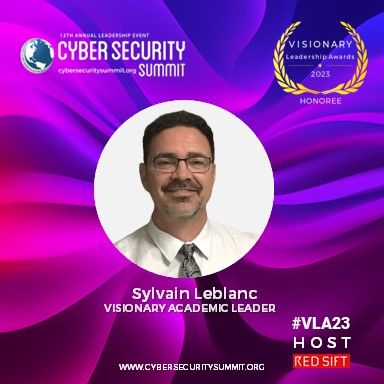 17192 Sylvain Leblanc, CMR RMC Class of 1990 awarded Visionary Award from Cyber Security Summit (also the renowned Legacy Dinner Master of Ceremonies for many years)
CONGRATULATIONS VISIONARY AWARD HONOREE!
ACADEMIC LEADER
Sylvain Leblanc
Professor and Chair for Cybersecurity
Royal Military College of Canada
Dr. Sylvain (Sly) Leblanc is a Professor in Computer Engineering at the Royal Military College of Canada, where he is also Chair for Cybersecurity and Primary Investigator of the Computer Security Laboratory.
His research interests are in cybersecurity and cyber operations with major efforts in the Vehicular Systems, Network Counter-Surveillance and Deception Operations, Vulnerability & Security Assessments and Cyber Education. He works with the Director Cyber Operations Force Development on Cyber Policy Conceptual Development and Human Resource aspects of the Cyber Force. He was a Canadian Army Signals Officer for over 20 years, when he developed his interest in cybersecurity.
---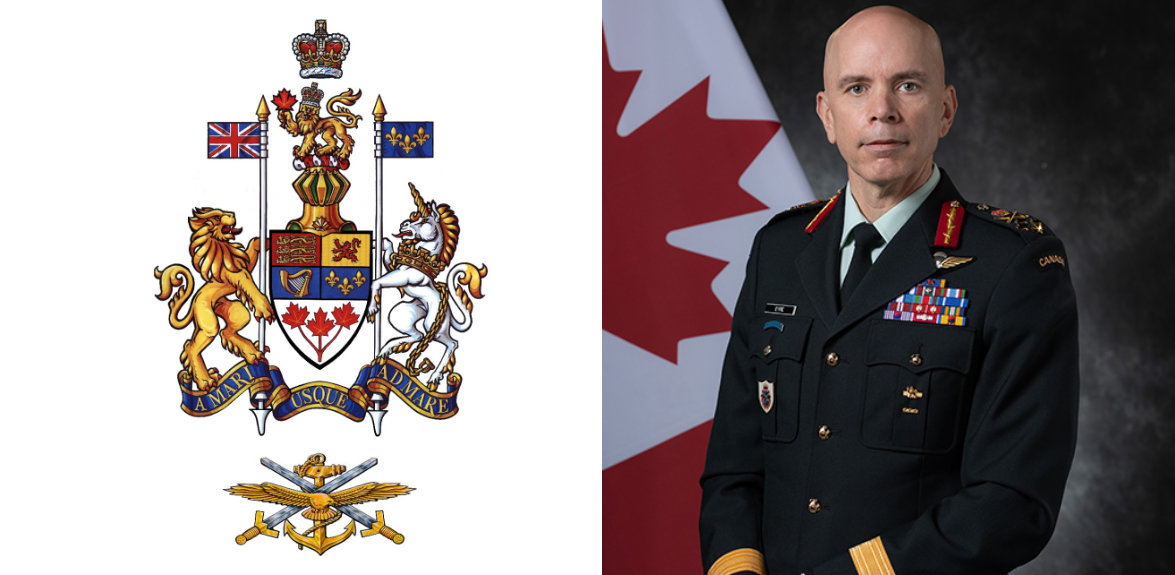 Chief of the Defence Staff Announces CPO1/CWO Special Appointments and Retirements 2023-
https://www.cmfmag.ca/policy/chief-of-the-defence-staff-announces-cpo1-cwo-special-appointments-and-retirements-2023-2/
---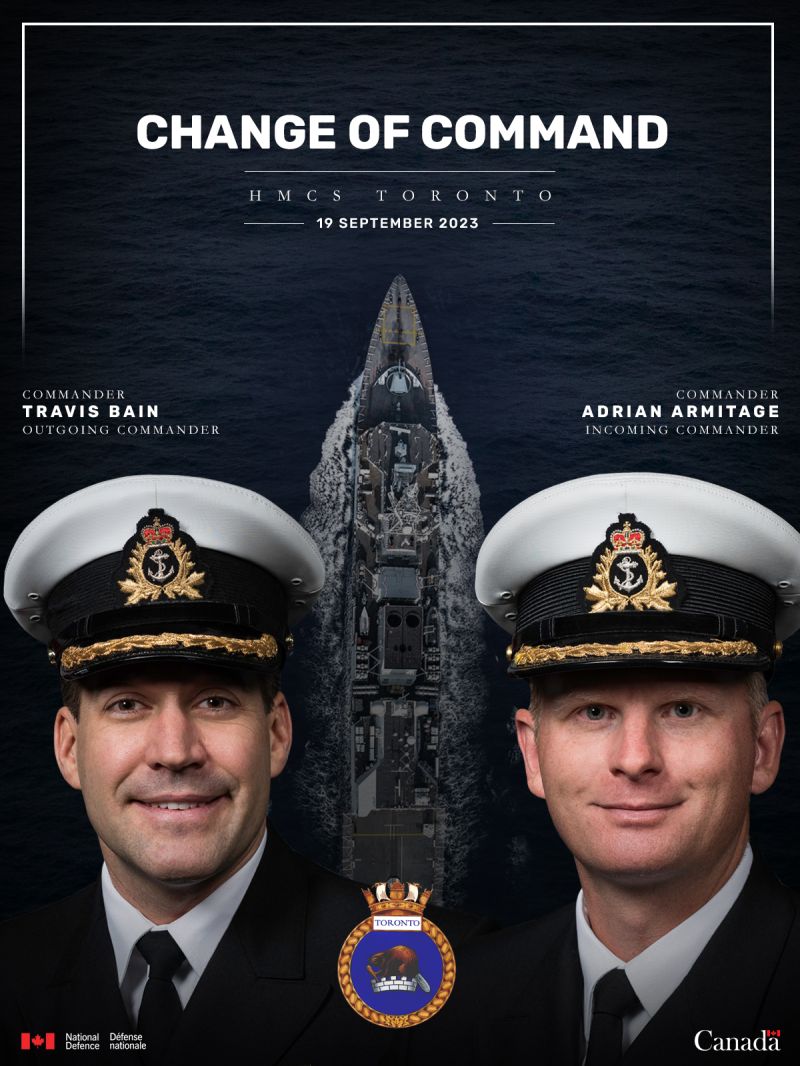 During HMCS Toronto's Change of Command, Commander Adrian Armitage (22388 Class of 2002) assumed command from Commander Travis Bain (23109 Class of 2005). Captain (N) Stefanson, Deputy Command Canadian Fleet Atlantic presided over the ceremony.  Many thanks to Commander Bain for your leadership, and please welcome Commander Armitage!
---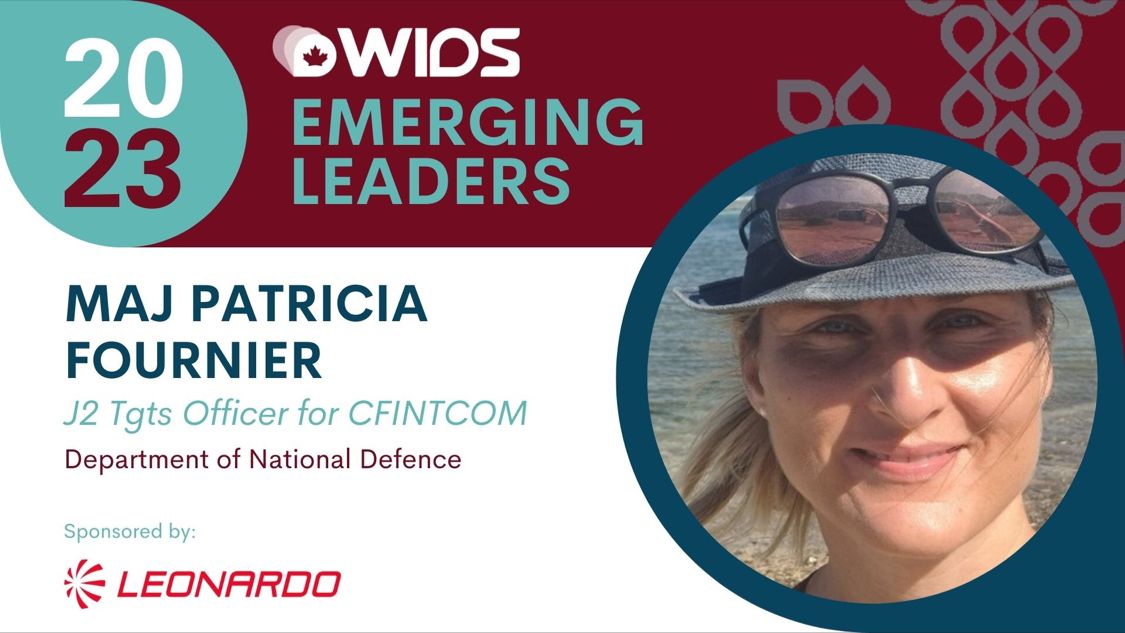 #WiDSEmergingLeader Maj Patricia Fournier (22741 Class of 2004) is the J2 Tgts Officer for CFINTCOM and is responsible for all operational targeting requirements and conducts vetting and target systems analysis (TSA) development. Her involvement in targeting over the last 18 months has helped change the discussion surrounding CAF targeting from being a very tactical, bottom up driven, activity to a more strategic, priority-based practice.
---