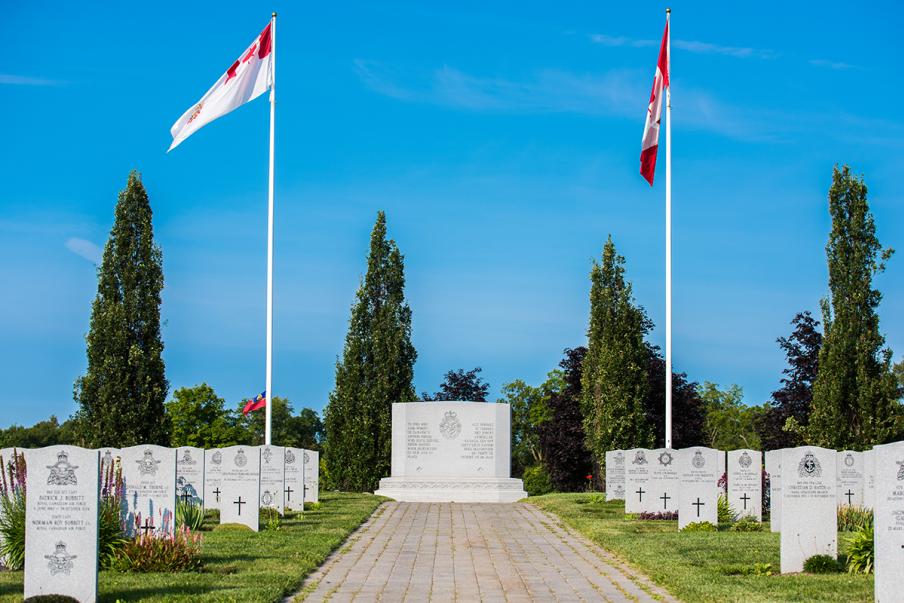 RRA 31 – TAMOWSKI, Dr. Henry John
March 23, 2011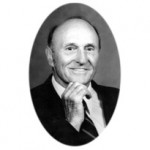 TAMOWSKI, Dr. Henry John Passed away suddenly on March 23, 2011 at home in Ingleside, ON, at the age of 81. Beloved husband of Freda (nee Thomson), cherished father of Susan (Tom Patton), Trevor (predeceased 1980), Patricia (Scott Douglas) of Katonah, N.Y., David (Jeanette) of Sandy, Utah and Tamara (Sean) Brady of Milton, ON. Will be sadly missed by eleven grandchildren. Survived by sister, Loretta Sherman of Toronto. Predeceased by parents Cecelia and Joseph and brother George, who emigrated from Poland in the 1920's. Henry graduated from Royal Roads Military College, 1949 and University of Toronto, Electrical Engineering, class of 1953. While serving in Duluth, Minnesota he earned a master's degree, 1972. After a career in the RCAF he attained his Ph.D. in Educational Psychology at Pennsylvania State University in 1977 and became an avid Penn State football fan. Practiced as clinical psychologist at Cornwall General Hospital and later in private practice.
Henry was a superb all-around athlete, excelling in football and basketball. He was recognized for "outstanding athletic ability and sportsmanship" at Royal Roads. He played for the Varsity Blues while at U of T when they won the intercollegiate championship in 1951. He also played professional football for the Ottawa Roughriders in 1953 and 1954. He taught electrical engineering at Royal Military College, Kingston and coached varsity football.
Henry and Freda were married in 1954, travelled extensively and were active members of the National Ski Patrol and the Cornwall Golf and Country Club for many years. Cremation. The family will be in attendance at Lahaie and Sullivan Cornwall Funeral Homes, West Branch, 20 Seventh Street West (613-932-8482) from 11 a.m. Saturday. A Memorial service will be held Saturday, April 2, 2011 at 1 p.m. in the Memorial Chapel of the Funeral Home, followed by a luncheon at Cornwall Golf and Country Club. Donations may be made to the Alzheimer Society. Messages of condolences may be left at www.lahiesullivan.com.  Source
_____________________________________
5690 Douglas Andrew Caldwell, Q.C.
27 March 2011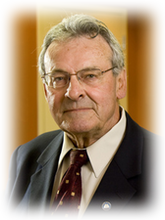 It is with great sadness we announce the sudden passing of Douglas Caldwell. Doug left the world the way he wanted: passionately engaged in legal work and politics. Doug was born in Winnipeg, Manitoba, to Stephanie (Faye) and James (Jim) Caldwell. He graduated from Royal Military College and College Militaire Royal and served as an officer in the Royal 22nd (Van Doos), reaching the rank of captain.
During his service in Germany, he met Charlene "Chuck" Caldwell, from Moncton, New Brunswick, and they married in 1966. After leaving military service, he attended Dalhousie Law School and embarked on a successful career in law. He practiced in Liverpool with (Retired) Justice Gerald Freeman of the Nova Scotia Court of Appeal before joining the firm of Patterson Smith Matthews and Grant, now Patterson Law.
Doug remained a partner with Patterson Law until December 31, 2010 and at that time began a new relationship associated with the firm. He planned to practice until he was 75 years old. Doug was the consummate litigator and specialized in commercial litigation. He appeared before all levels of courts in Nova Scotia and several other provinces. He appeared on a number of occasions before the Supreme Court of Canada.
Doug was listed among the top lawyers in Canada. From 1996-2001, he served as the Chief Commissioner for the Nova Scotia Liquor Commission. In addition, he served as a Director for the Colchester-East Hants Education Fund. Doug loved politics and worked tirelessly as the campaign manager for many Liberal candidates, federally and provincially, in the Truro area. Doug remained physically active throughout his life and enjoyed many sports, including from soccer, hockey, football, judo, and squash, to skiing and golfing. He was a devoted husband, father and grandfather who will be missed very much. He is survived by his wife of 45 years, Charlene "Chuck"; daughter, Stephanie, and her husband Andrew; son, Andrew, and his wife Heidi; brother, Rob; sister, Bonnie; and his grandchildren: Ben, Matthew, Kate, William, and Sebastian. Doug was predeceased by daughter, Vicki.
Visitation will be held on Thursday, March 31st from 2-4 pm and 7-9 pm in Colchester Community Funeral Home, 512 Willow Street, Truro with funeral service on April 1st at 2:00 pm in First Baptist Church, 759 Prince Street, Truro, with Rev. Andrew Crowell officiating. Interment at a later date. In lieu of flowers, donations may be made to the Doug Caldwell QC Memorial Legal Scholarship Fund c/o Patterson Law, 1068 Church Street, Truro, NS B2N 5B9 or a charity of choice. On-line condolences may be made at www.colchestercommunity.com
Friends mourn death of Doug Caldwell
_____________________________________