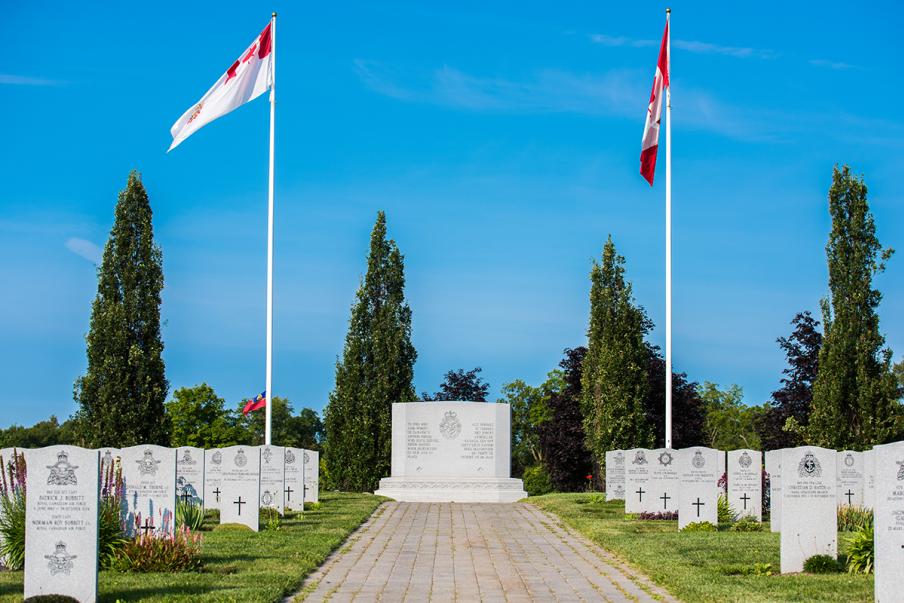 2660 EDWIN MORTON (BUD) PETO Passed away, peacefully, at the age of 90, at the Trillium Health Centre – Mississauga on Sunday, J anuary 8, 2012. Predeceased by his father Leonard Arthur, mother Martha Jane and sister Marjorie. Loving husband of 70 years to Cookie (Grace, nee Elliot), father to Brian (Corrie) in Mississauga and Lance in La Jolla, CA. Grandfather to Geoff (Ewelina), Blair and Melanie in Mississauga and Chris (Angy), Grant and Evan in Los Angeles/La Jolla. Great-grandfather to Lily Grace in Los Angeles. Also survived by sister Gail in San Francisco. Born in Montreal, August 17, 1921, "Bud" was the longtime President of the Engineering firm E.M. Peto & Assoc. and, subsequently, Peto-MacCallum and a 50 year member at Islington Golf and Country Club. Served as a Captain in WWII and participated in the Juno beach assault in June 1944.
___________________________________
2842 WINTER, David Arthur Surrounded by his loving family, he returned to the Lord, from Wellington Hospice in Guelph after a ten month battle with cancer, at the age of 81. Born in Windsor, ON, son of the late Reginald and Mary Winter (nee Moore), he was married at St. John the Evangelist Anglican Church in Truro at a Naval wedding to his beloved wife and partner, the late Judith Winter (nee Wilson). He is survived by his daughter Merriam (Barry Stairs) of Kingston, Andrew of Kitchener, and Bruce (Deena Petrou) of Waterloo.
David was very proud of his loving grandchildren Adam, Sam, and Josh (Merriam's children) and Sarah and Olivia (Bruce's children). He is also survived by former daughter-in-law Leanne Winter; brothers Paul, John, and Bruce Winter; brother-in-law David Wilson; sisters-in-law Jans Henderson, Rose Wilson, Sheila Winter, Dale Winter; Cristina and Nickolas Petrou and by 19 nephews and nieces. Predeceased by his brother Kenneth Winter and brothers-in-law Scott Henderson and Peter Wilson.
Dave and Judy lived in Kingston, Halifax, Winnipeg, and Kitchener-Waterloo. He retired in 1994 from the University of Waterloo with Distinguished Professor Emeritus in Kinesiology. Prior to his appointment at Waterloo, he held appointments in surgery at the University of Manitoba, served as Director of Biomedical Engineering Research at the Shriners Hospital in Winnipeg, and held faculty appointments in Electrical Engineering at the Technical University of Nova Scotia, Halifax, at the Royal Military College, Kingston, and served for several years as a Naval Officer on the HMCS Nootka.
He received many awards and distinctions during his career including Fellow of the Institute of Electrical and Electronic Engineers and of the Canadian Society for Biomechanics, the first recipient of the Career Investigators Award by the Canadian Society for Biomechanics, the Lifetime Achievement award by the Gait and Clinical Movement Analysis Society, and the Muybridge Medal by the International Society of Biomechanics. When not working, he loved spending his time with family at the cottages in Bayfield and Shortts Lake, playing tennis, and embarking on large building projects to make the family home and cottage more enjoyable. He and Judy loved to travel. His conference circuit brought them to many beautiful locations around the world, from London to Vienna, Copenhagen to Lisbon, Australia, USA, and Canada where they enjoyed the people, the culture, and the scenery.
He would like to thank Dr. Rodney Bruce, the Community Care nurses and staff, and the sensitive care he and his family received at the Wellington Hospice in Guelph. Friends will be received at the Henry Walser Funeral Home, 507 Frederick Street, Kitchener, on Wednesday, February 8th from 2-4 p.m. and 7-9 p.m.  Visit www.henrywalser.com for David's memorial. Source